Only 4 days left for the Splinterlands Maxed Summoner Raffle!
So far, @javiermurillo has 5 entries, @taintedblood, @tsnaks, @cadawg, @rahul.stan, and @felipejoys each have 1. For a total of only 10 entries.
In order for this raffle to take place, there needs to be at least 240 more.
First place will receive this MAXED OUT Delwyn Dragonscale!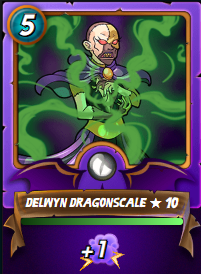 2nd, 3rd, and 4th place winners will each receive a level 4, Gold Foil, Delwyn Dragonscale!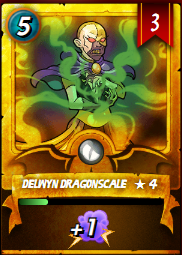 To enter to win one of these Delwyn Dragonscale summoners, all you have to do is send any amount of ENG/INT/STEEM to @crystalhuman, no memo required.
1 ENG per entry. Send 10 or more ENG for a free extra entry (per 10)
1 STEEM per entry. Send 10 or more STEEM for a free extra entry (per 10)
2 INT per entry. Send 20 or more INT for a free extra entry. (per 20)
I have set a minimum reserve of 250 ENG / 250 STEEM / 500 INT (totals will be combined), if the reserve is not met, this raffle will be canceled and all entries will be refunded!
Raffle ends on 7/15/2019
Good luck!

Follow me!
Resteem this post, and comment a number between 1-5000 for one free raffle entry! (You'll find out why I had you pick a number, later.)