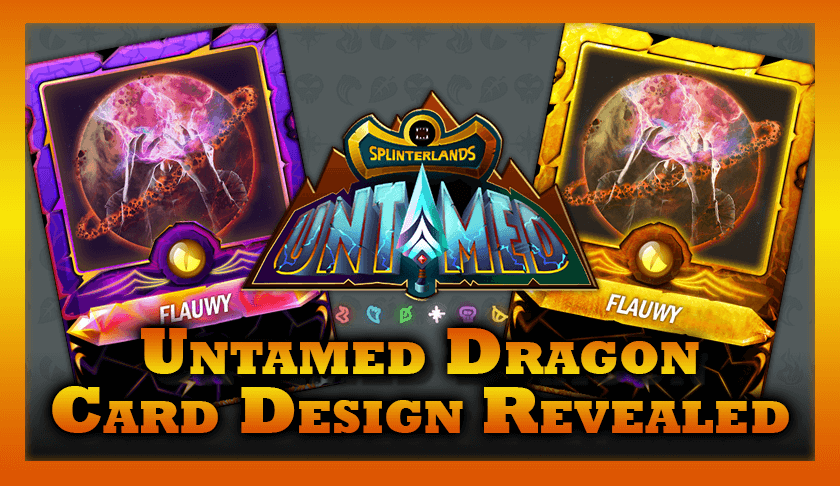 We are getting now new revelations of the @Splinterlands Untamed edition every day, as the Kickstarter campaign is bringing in more and more money, stretch goals and popping eyes. We have unlocked the first 100,000 booster packs from the new cards and with that the first out of fourteen airdrops: The Diamond Dragon - and with it the new amazing design for the Dragon splinter cards, created by no other than the head designer of Splinterlands, the legendary @nateaguila.


What can I say other than WOW? This new dragon frame design is simply amazing!

New Death Card Frame
Yesterday we have already seen a sneak peak of the new Death splinter, which I immediately started to play with for @kayrex and my new dedicated Splinterlands account @mushroom-monster, putting his latest fanart into the new Death frame. Check it out, you also get a template for the Death splinter for your own fanart and avatars.
This account is supporting @kayrex to get out of Venezuela, where the current political situation is making his life and work incredibly hard. Your help in any form is appreciated!

New Dragon Card Frames
Ok, so since we got this new design in a fantastic high resolution and with both regular and gold foil variants, I was able to use my Photoshop skills to temper with the Diamond Dragon and create an inofficial template for it.
The tricky part was getting rid of the text, so I used the Patch, Stamp and Smudge tool from Photoshop to create a decent empty space without text, that kind of looks like the real deal. It turned out a bit "smudgy" but should serve the purpose well, to put new text on top of it without looking weird. You can judge the result yourself below.
| | |
| --- | --- |
| Regular Foil | Gold Foil |
| | |
| Regular Foil Template | Gold Foil Template |

Above, I have included a design with myself, using my current Steem avatar, to give you an idea how this could look like when we use YOUR avatar. Yes, I am still offering to create free personalized Splinterlands graphics for you, now even with the new Untamed card frames from the Dragon (regular and gold foil) and Death splinter (only regular foil).
Personalized Examples
I have already created a few personalized designs. Check them out to get yet another idea of what I can do for you.
Fleshy Divider
@mattclarke, the largest owner of Flesh Golem cards, has asked me to create some fleshy dividers. He wanted to have the three main colors from the monster and the classic stitches, that hold together the creatures flesh.




YOU are Legendary!
@stealthtrader has asked me to make him a cartoonish legendary summoner with +2 Mana. That was easy for me! I just downloaded a free app that transforms images into cartoons and then transformed his avatar photo into a pseudo-illustration. He got the old Beta Dragon gold foil frame for that, which I had already finished before he even asked me.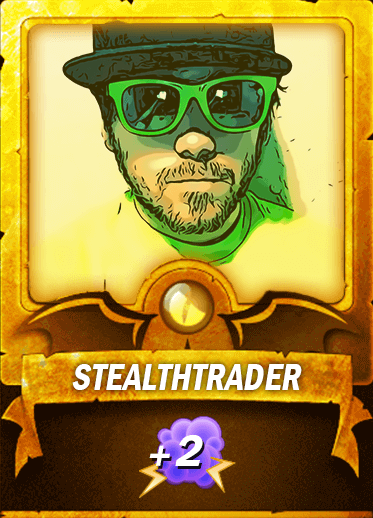 So, what do you think? About everything? Send me your design requests and I can get to work. I am living and breathing Splinterlands, what can I say?

My Personal Mission - Get Hired By The Splinterlands Team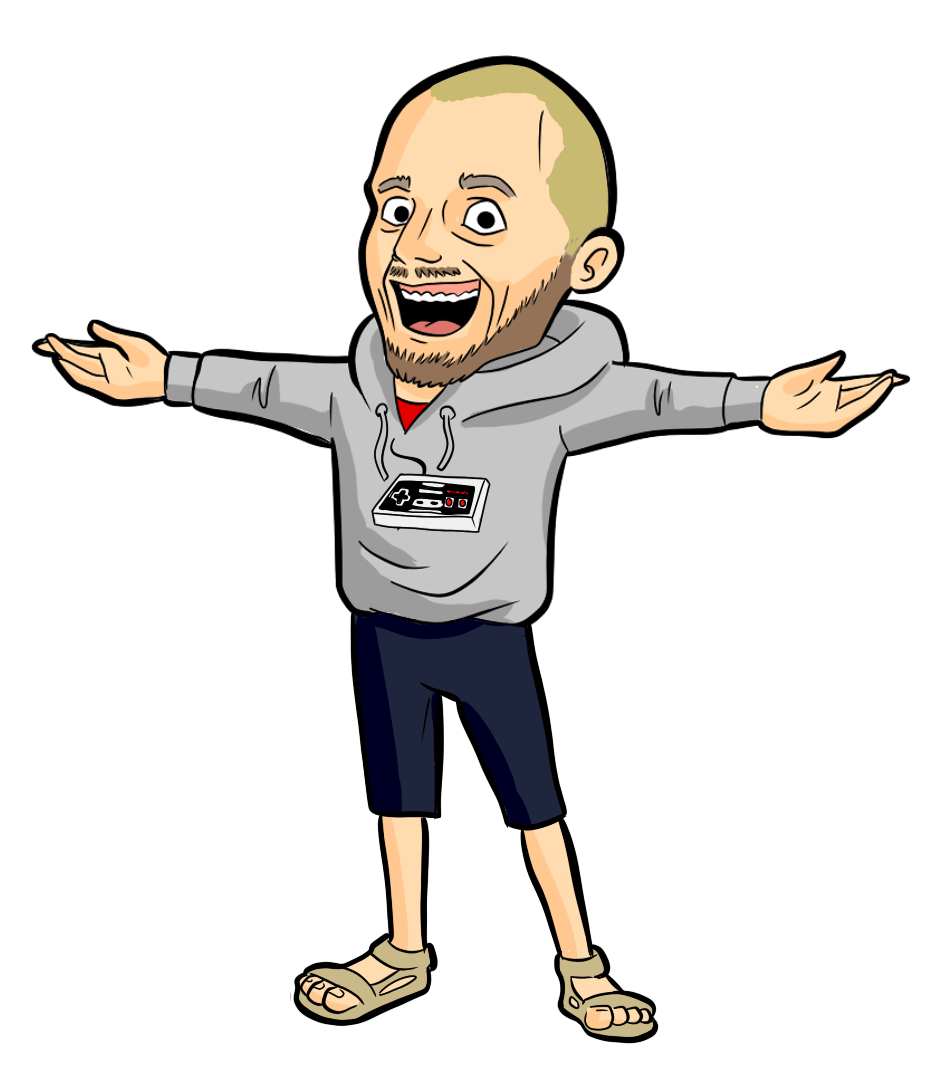 Ok, here we go: I would love to work for the official @Splinterlands team!
I am already 24/7 involved with the game and community, so why not making this proper? Wink, wink at @aggroed and @yabapmatt.
Did you know that I used to be a professional editor for the largest gaming and entertainment company in Germany? There I was doing both print and online content for World of Warcraft and other MMORPG's, doing regular video and podcast shows, interviewed celebrities, visited game conventions and talked to game developers.
I was involved with the first and ongoing issues of the buffed Magazine.
---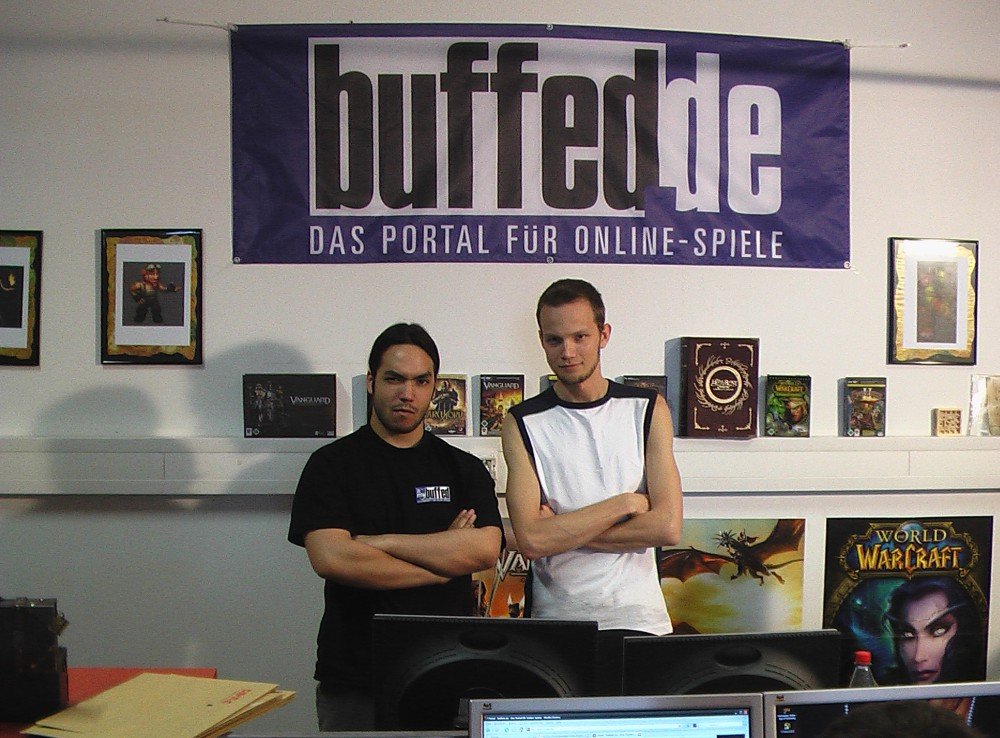 Me (right) and my colleague Zam in the buffed headquarter.
I worked and hung out with Oscar and Marvin, the designers of Shakes & Fidget, which would later create the multi-million Dollar browser-game Shakes & Fidget: The Game. It was developed by my former developer colleagues from buffed, who later formed the Playata game studio. Its CEO, Mathias Fabian, was my room mate during my time at buffed. I had nothing to do with that game and their new company, however, I saw the early beginnings of the crew forming the basis for it and am happy for all the private and professional experience I gained at my time at buffed, which would pave my way for my Steem career later on.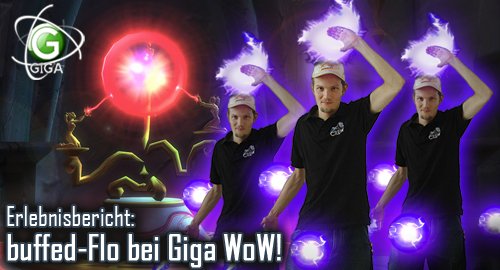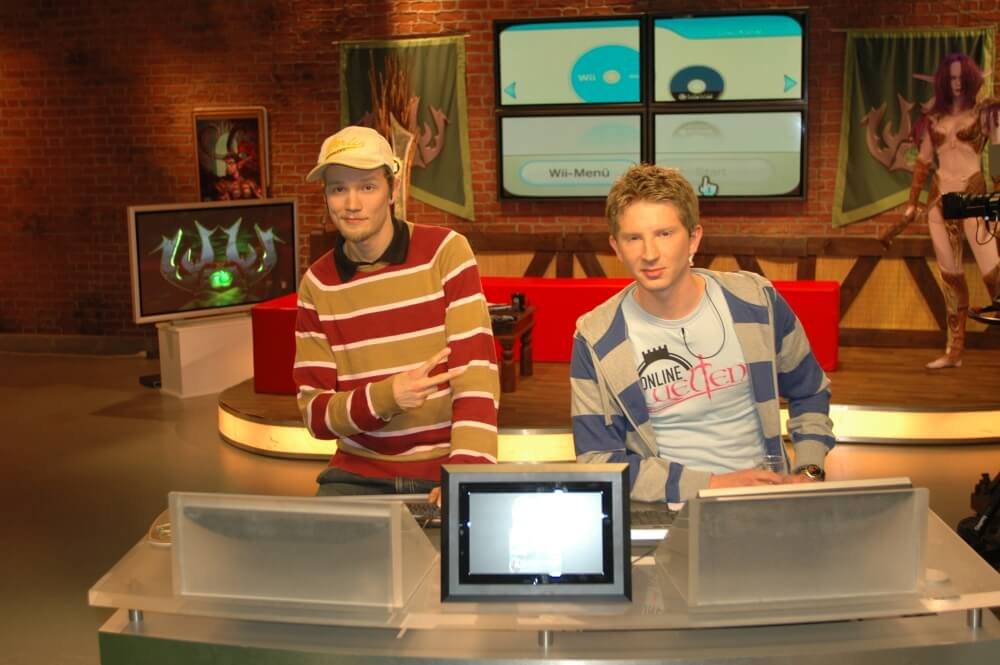 During my time at buffed, I tested multi-boxing in World of Warcraft, playing 5 characters at a time and then wrote several sophisticated articles for the buffed magazine about it how to do it as well as testing the required hardware for it, which we got sponsored from the manufacturer.
The German TV show Giga WoW invited me once into their studio, to demonstrate that rather complicated handling of five accounts at the same time.
Why Should You Hire Me?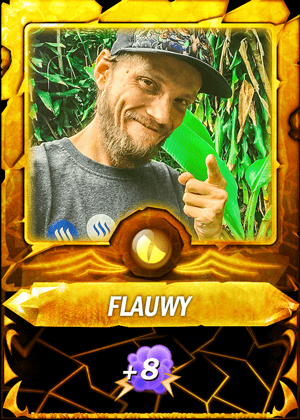 I am glad you asked! I have skills, MANY skills. You see what I am doing on Steem and Discord, every single day. You guys upvote my posts with 100% of your precious Steem Power, more often than I can count. I speak German, English and Spanish and I am deeply involved in the Splinterlands community. After around 1000 posts on the Steem blockchain, spread over various accounts, I also know a thing or two about Steem and its possibilities. My favorite hobbies are graphic design and animated puppet videos. You know my Crypto Dwarf (designed by @kayrex), I have shown it to @aggroed and @yabapmatt in person at SteemFest2.
The coolest thing about having me in your team is, that you get a lot of skill for relatively little. I am mostly looking to afford my social security in Germany (and maybe a little booster pack here and there), once I am back in my mother country next February. My wive is going to study there and I want to continue what I do, which is 100% Steem Splinterlands. I value my freedom to work from home and create amazing content for the game that I love and am deeply invested in. I am ready for where Splinterlands is going, I have grasped its potential and see things at the horizon, that others are still dismissing - because I am a visionary by nature. I can help you on many fronts to make your our game even shinier than it already is.