Hey Gamers, How was your day? I'm fine though, but I'm very busy with real life and with the deck which i playing so I can't write post everyday, because the season is almost over so I'm currently busy with the big deck.
Everyone is trying their best to occupy all the space there, I am trying like them but do not think I can do so well this season. But I'll try.
But about this post, yesterday I played a silver tourney which was hosted by GG @steemace token and it was a paid tournament, where we didn't get many participants but we got enough player for continue the tournament
Tourney information
League : Silver (No legendary allow)
Total number of participation 16
Prize - 1-16 players last prize
Qualifier : best Of 1
Default : best 2 of 3
Final round : best 3 of 5
Entry fee - 100 gg token which is about 4 steem now in steem-engine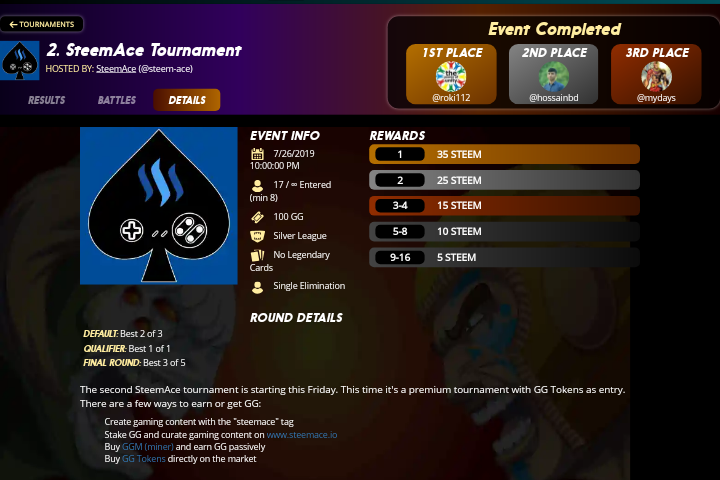 And I and roki112 played in the final round, we both went to the finals without losing a beat in the whole tournament, and the two ended the tournament by winning the equality and the winner was roki112 congratulations @roki112 I know you are the best players in this time so try your best in big league bro! And another pro from our guild @mydays he took the third place congratulations you too brother. Best of luck for the next tournament.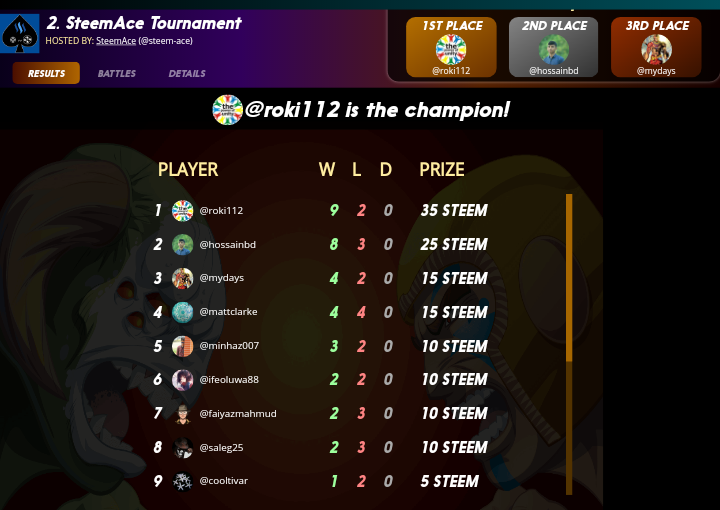 Posted using Partiko Android