Greetings to All,
As all of you know, I just started my journey towards an online STeem Monsters games which is actually a card game. I am still learning this game even I don't know how cards are beating each other. xD
It's quite fun for me because I never played such games online and offline that's why I keep falling. xD Even I am playing only Daily Quests. This was the second Quest where I had to play 5 battles with Fire Splinter.
Here you can see that I lose two and won 3 battles this morning. I played the same quest yesterday and won two battles. I won the rest of the 3 battles today. Now it's completed.

At the end of this battle, I claimed 1 card. I don't know what is the purpose of that card and what it is all about. I am still lacking this knowledge even reading the page about how to play. :D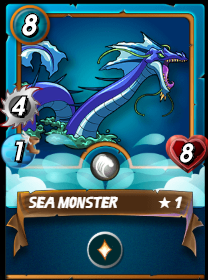 Wish you the best of luck and success ahead....!!



Let's Be Frenzzzz😉
Instagram Twitter Pinterest LinkedInReddit