Greetings to All,
Whoa!! I got another Quest where I have to play with Water Splinter. And, you can see the below screenshot that I won all of the 5 battles in one go. This happens with me first time otherwise I always lose some before completing the overall quest. xD Thankfully, I made it successfully. I have done in a short time that's why I am happy because time is precious.

I also won the card at the end. I even dunno which card it is and when I will start getting costly and precious cards. :joy: I think I would have to spend a lot of energy and money on this game to reach that level. I wish I could earn more from it.
I will try my best with this game. I will invest if I will find myself in the position. The below screenshot is the card which I got at the end of this Quest.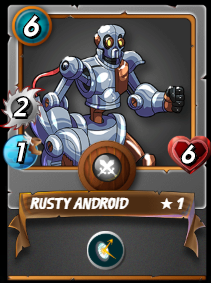 Wish you the best of luck and success ahead....!!



Let's Be Frenzzzz😉
Instagram Twitter Pinterest LinkedInReddit