Hi Players,
---
WELLCOME back to my blog! I'm sharing one of the maxed reward legendary cards The Kraken power on the battlefield. I have experienced the first time how much it is powerful and why I maxed it out. Sharing my experience on later this post
---
The Kraken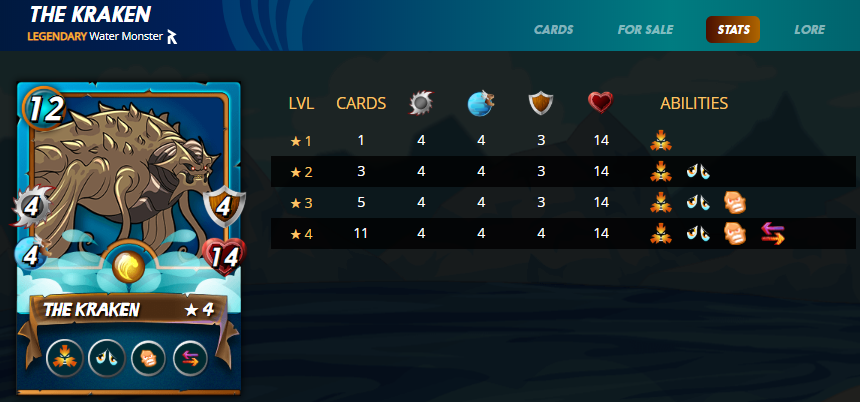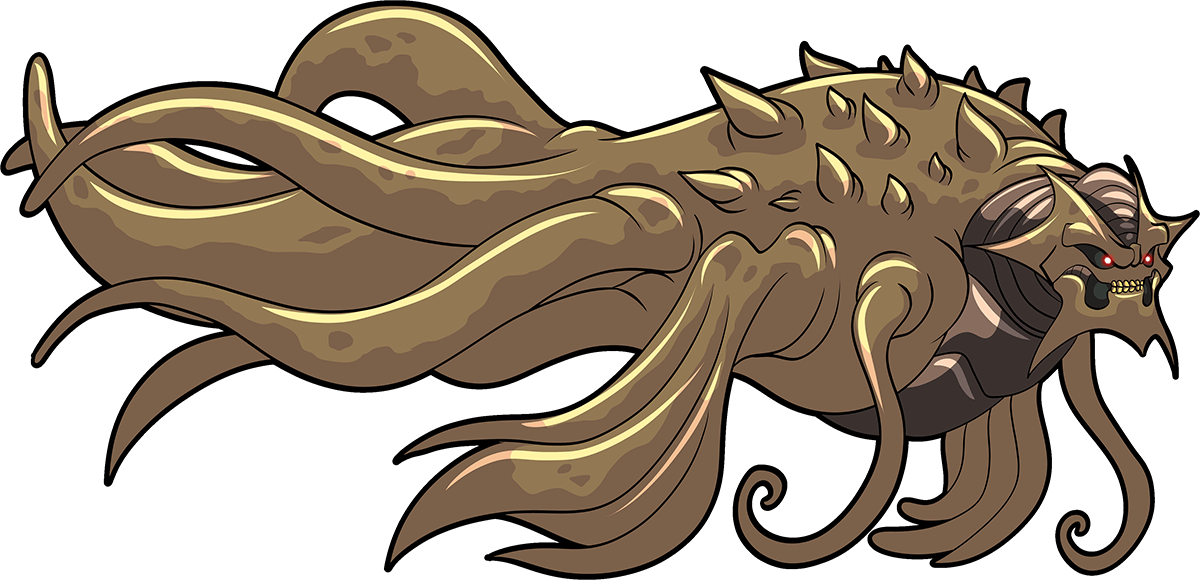 The Kraken is no doubt an ocean beast monster which is so powerful. It looks ugly when you see it carefully. Honestly, it always an oversight but I knew it knows how much it is powerful and worthy for the water deck since it is a sea monster so it's obvious to belong to the water family.
---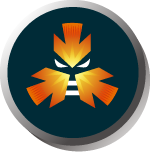 All of the enemy monsters target this monster if they are able to hit. It means none can target other monsters if you have used The Kraken in your team.
---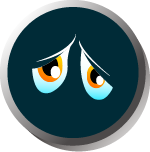 Demoralize ability helped to reduce at least one melee attack of the enemy monsters. So it ultimately favored our team.
---

If any of the enemy monsters hit The Kraken badly then it will get increased in speed and health both which means it will get more power to hit.
---

The Kraken can retaliate at the max level when the monster hits it with melee attacks.
---

⚔️ The Kraken Battle ⚔️
After some days, I opened my deck to play some battles keeping in mind to get some content for my post. Luckily, I found a battle that is worth sharing I believe. I played this battle using Lost Magic ruleset which fits for The Kraken.

and 40 Mana Cap.
---
The below screenshots represents an overview of the battle that I am sharing above to show the power of a common reward card. I hope you will enjoy watching it by clicking the above link.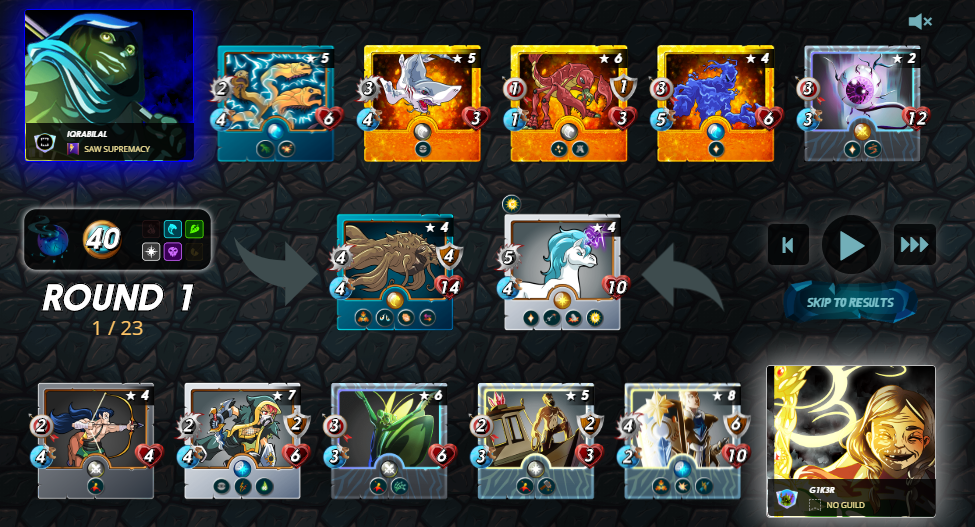 ---
A Little Insight of the Lineup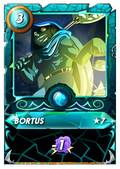 LVL 7 Bortus is from an Untamed edition summoner for playing with the water family. It reduces one magic attack of the enemy monster if they are from the magic team. I used it to summon The Kraken.
---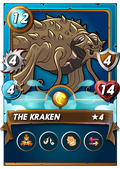 LVL 4 The Kraken is a Melee Tank monster from the Reward Edition with 4 outstanding abilities which are too good to have in any battle to win the streak. I loved to use this way as a Tank because the rule was in favor.
---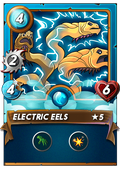 LVL 5 Electric Eels with its blast ability and reachability is a great monster in this water team so I used it in the second position because of the ruleset. Though it doesn't make any difference but still it was a good use.
---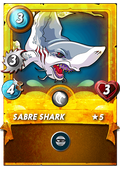 LVL 5 Sabre Shark is a sneaky monster so I used it in the middles because I knew that all of the enemy monsters would be busy in hitting The Kraken so I could easily target their last positioned monsters.
---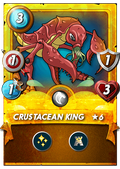 LVL 6 Crustacean King with its Tank healing and protectability is a great addition to this battle because the rule was Lost Magic so I could add more armour to the Tank. Also, The Kraken works very well when you use the Tank Healer after that.
---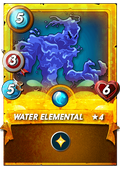 LVL 4 Water Elemental is a ranged monster which is used to hit the Tank. It can also heal himself whenever it gets health damaged.
---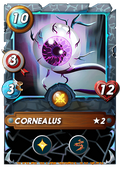 LVL 2 Cornelius is a great ranged monster with its two amazing abilities. I had enough mana so I was free to use it at this position. It really goes well.
---

RESULT?
The final result of this battle is a winning streak as you can see the below screenshot. To be honest, The Kraken is a real beast at its max level and more fun to beat the max level deck. I always wished to beat Giker for once. I caught him finally. xD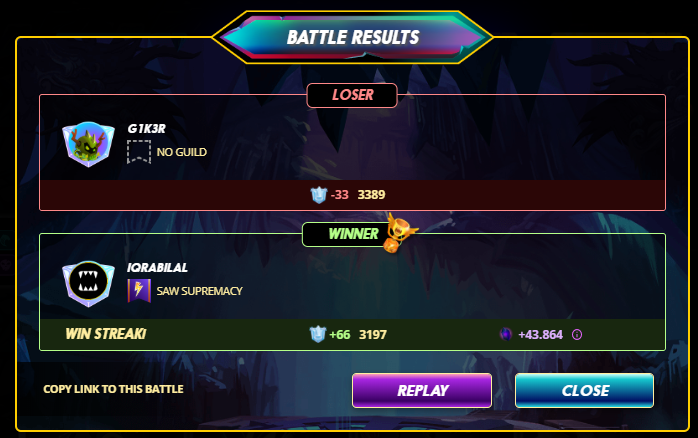 ---
Today's Quest Reward
This is from the daily quest reward from the one account by me. It always heartbreaking but this time I got at least 300+ DEC out of loot chests. Somewhat NICE!!