Hello dear Steemians, I have arrived at Silver I and with this I will be able to receive the reward of 18 reward cards!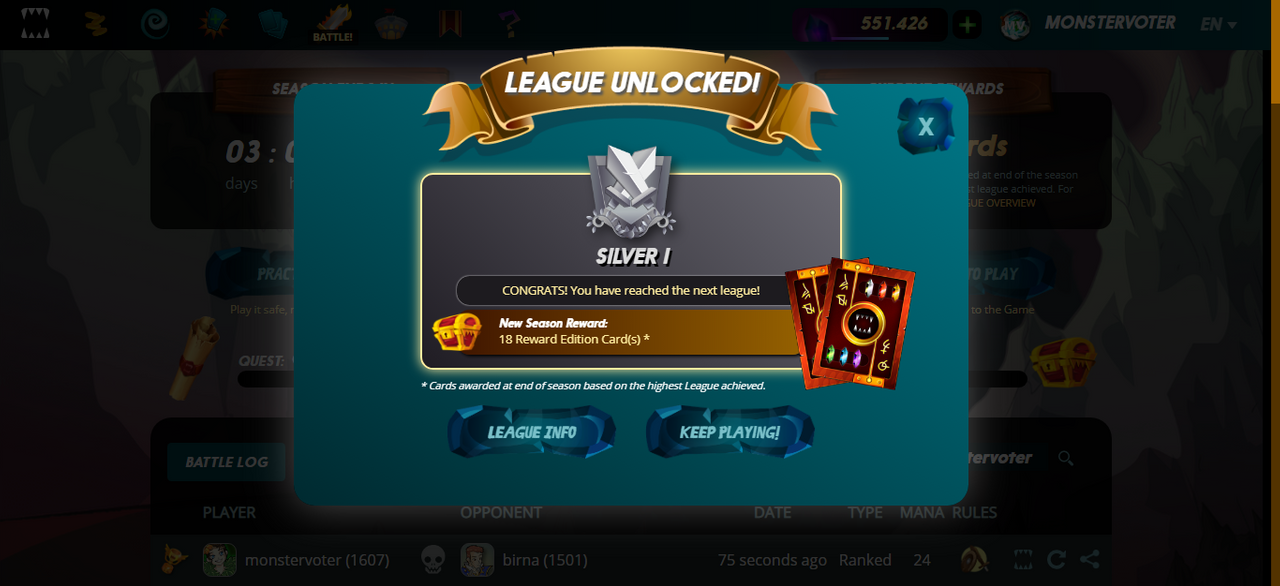 When the time comes to reap the efforts and send us the reward cards, we are looking forward to being good cards to form better teams and keep moving forward.
So I hope to receive good cards among the 18 that will come as rewards.
See you in battles and may the best man win!


See you later dear Steemians! @monstervoter