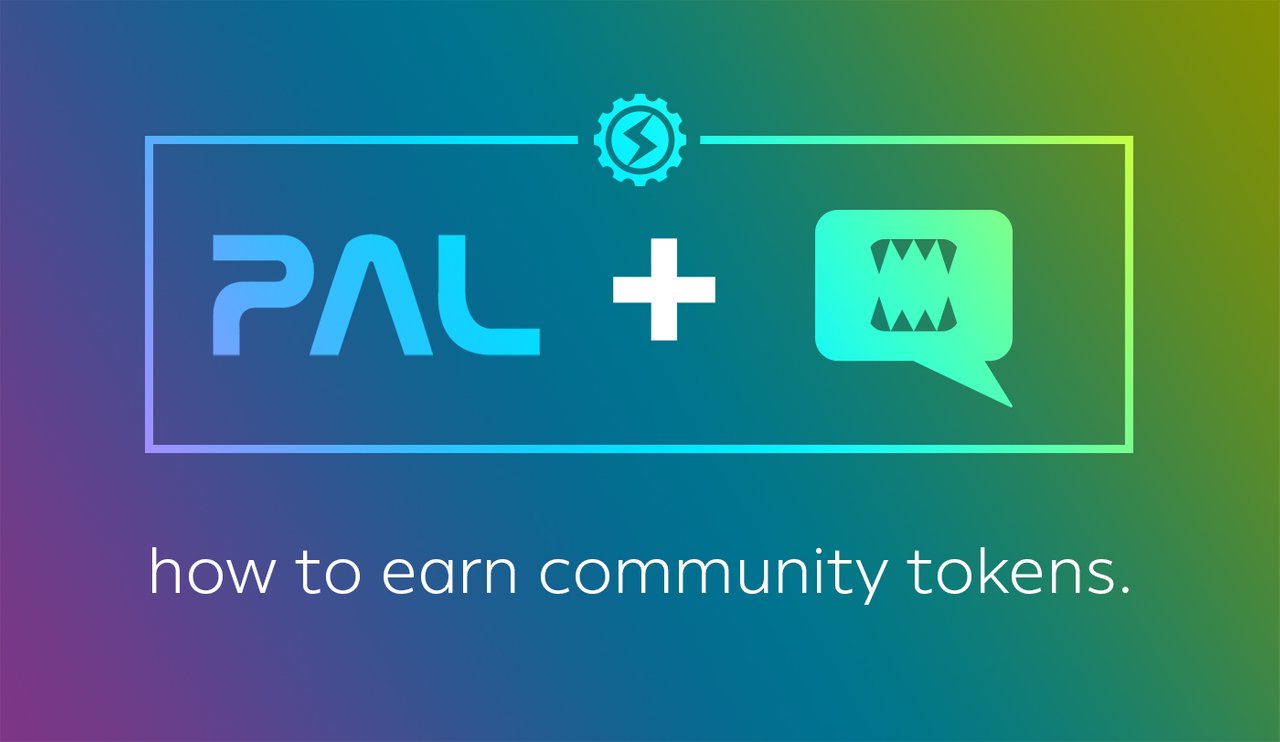 It's been a big week for Steem Engine, and an even bigger week for Steem users.
With the introduction of two new tokenized communities on the Steem blockchain, there is suddenly two additional ways to earn via Steem posts. Before we dive into how you can start earning, let's take a quick look at the communities:
PALNET
https://www.palnet.io
Community focus: Peace, Abundance, and Liberty
Token: PAL
Tag: palnet
SPLINTERTALK
https://www.splintertalk.io
Community focus: Splinterlands gaming
Token: SPT
Tag: spt
Both communities have their own custom blogging interface and forums. Both communities filter Steem content via their community tag. If you're trying to filter out all the blockchain noise that doesn't interest you, joining a like-minded community like PAL or Splintertalk is a great solution. That way, you only see content that caters to what YOU like.
But the good news gets even better. Everything that gets posted in these communities ALSO gets posted to the Steem blockchain. If you want to use the community interface, great. If you want to use a more general interface like Steemit, Steempeak, or Partiko...that's great too. You may explore the content any way you wish.
Now let's get to the juicy stuff.
HOW TO EARN NEW TOKENS
Since both communities are based on Steem Engine technology, they each benefit from custom tokens that can be accessed in multiple ways. You may view your token balances from your wallet on Steem Engine at:
You can also view your balances from the Steem Keychain browser extension. Don't have it? Go get it at:
https://chrome.google.com/webstore/detail/steem-keychain/lkcjlnjfpbikmcmbachjpdbijejflpcm
And of course there's the most obvious solution: the community website. You may see your tokens from the wallet on the community's interface. Since the websites look almost identical to Steemit, you should find it easy to navigate.
"But, Nate! I don't have any tokens! Why are you telling me to look at a zero balance??! It's depressing."
Okay, okay. Hold on. Here's what you do:
Step 1 - Make a semi-decent post.
Notice I didn't say a garbage post. These communities care about the content. They didn't go through all the trouble to create their own digital utopias so that you can drag in all the crap they purposefully left behind. Community users WILL downvote you for being stupid.
Also, it doesn't matter what interface you use. Use the community website to make the post...or don't. Use Steemit. Use Partiko. Whatever you like. THE INTERFACE DOESN'T MATTER.
Step 2 - Tag your new post with "palnet" and "spt".
For those of you who never made a post before, there's a tag field you fill out before you submit your post. This works like how hashtags are used in other social media. Assuming you think that both communities will appreciate the post, use both tags. If the post is specifically written for only one of the communities, just put the appropriate tag for that community. That should leave you at least 3 other tags to describe the content of your post.
Step 3 - Claim your author rewards.
This is where things start to get really exciting. If you used both tags, you could potentially be claiming THREE DIFFERENT CURRENCIES when the post pays out (a week after you post). You'll receive
your normal STEEM/SBD rewards, but you'll ALSO get PAL and SPT (assuming users with stake upvoted your content).
---
"Wait, what? Did you say staked? Is that like Steem Power?"
Exactly. Just like Steem users can "power up" their Steem to gain influence on the network, you can do the same thing with these new tokens.
So let's say you followed steps 1 to 3. You received your payout. You got some nifty new tokens. Are you ready to have your mind blown? Now it's time to stake those bad boys. There's two ways to do it:
A) From the community website - navigate to your wallet, click on your token balance, then select "stake".
B) From Steem Engine - navigate to your wallet, find your tokens, then select the LOCK icon to "stake" that token.

By the way, "power up" and "stake" mean the same thing. For these communities, staking your tokens means they will be frozen (not able to be transferred or withdrawn). To "power down" or "unstake" takes 4 weeks, at which point you may do whatever you like with them.
The benefits of freezing your tokens is that now your upvotes are WORTH something. This is a mutually beneficial arrangement since these communities have a 50/50 payout split between author and curators. The more tokens you stake, the more you can earn from curation.
And just like authors, curators can receive payouts on THREE DIFFERENT CURRENCIES. Which means that it's worthwhile to power up all three currencies.
As if that wasn't enough to have you hyperventilating in ecstatic joy, there's one final jaw-dropping piece of information that simply blew me away. Are you ready? Sit down.
Oh. You're already sitting down? Then sit down MORE.
You can upvote from any interface, and your staked tokens will count towards the reward pool and your curation efforts.
See? I can tell from your glazed look that you may not understand the full implications of what this means. Let me say it another way:
Once you stake your tokens, you don't have to do anything different than what you're already doing. Make posts like you always do (from any desktop or mobile interface you want). Comment like you always do. Upvote like you always do.
You don't have to change your life. You don't have to change the way you Steem.
Just keep doing what you always do.
BUT NOW YOU'RE EARNING 3X MORE CURRENCY!
Okay, I can see the light bulb go off. I can sense your eyes widening. Yeah. Now you're getting it.
It's both beautiful and terrifying at the same time. Like the world has fundamentally changed when you weren't looking.
What's truly mind-boggling is that this is only the beginning. Both community tokens can be traded on Steem Engine. Both tokens will be supported by communities that intend to add further value and utility to their usage.
For example, I was talking to Aggroed yesterday before splintertalk.io was soft launched. I was tossing out all sorts of Splinterlands integrations we could do that would elevate the way players and guilds interact to levels unheard of in gaming history. He was like "yeah, let's do it". No resistance. No "hold on" or "let's think about it". And I know he has the same attitude re: PAL.
You better believe that these tokens are only going to go up in value.
Now what happens when more communities start popping up? Holy cow. It's going to be insane. Steem is the geyser that's going to blow.
There's never been a better time to be a Steem user.
Mark your calendar, boys and girls. The Age of Abundance begins now.