Hello everybody.
Yesterday, was a really nice day. It is true that luck has left me and daily quest rewards are lots of crap, even with both potions, so I try my luck in BIG Pointy Things Tournament. It's a gold league rank competition.
Probably a lot of people did not know that Sm already works and so there was not much interest for a tournament of this rank.
I decided to use it and ...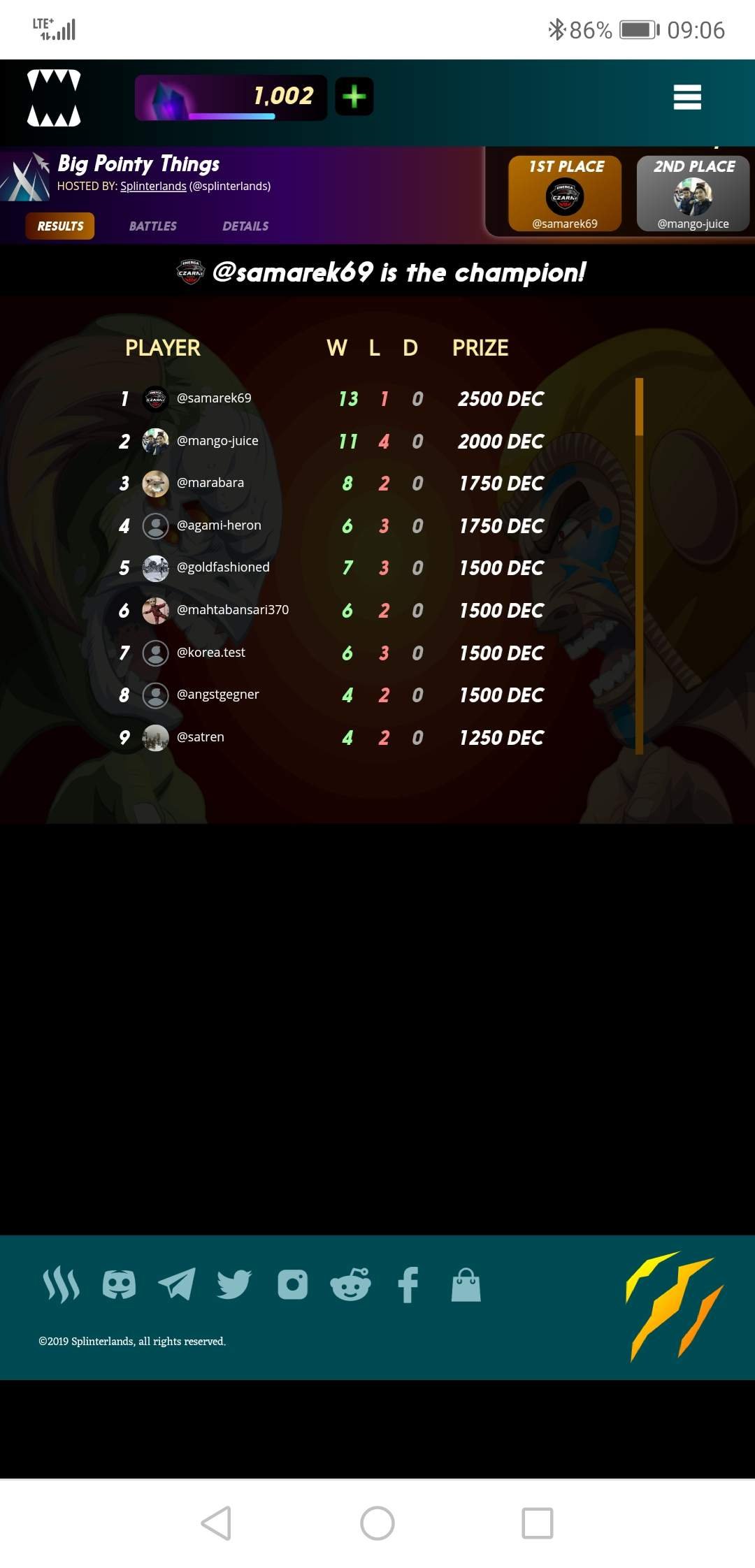 As You can see I've been defited only one time😁 and it was in the final with @mango-juice.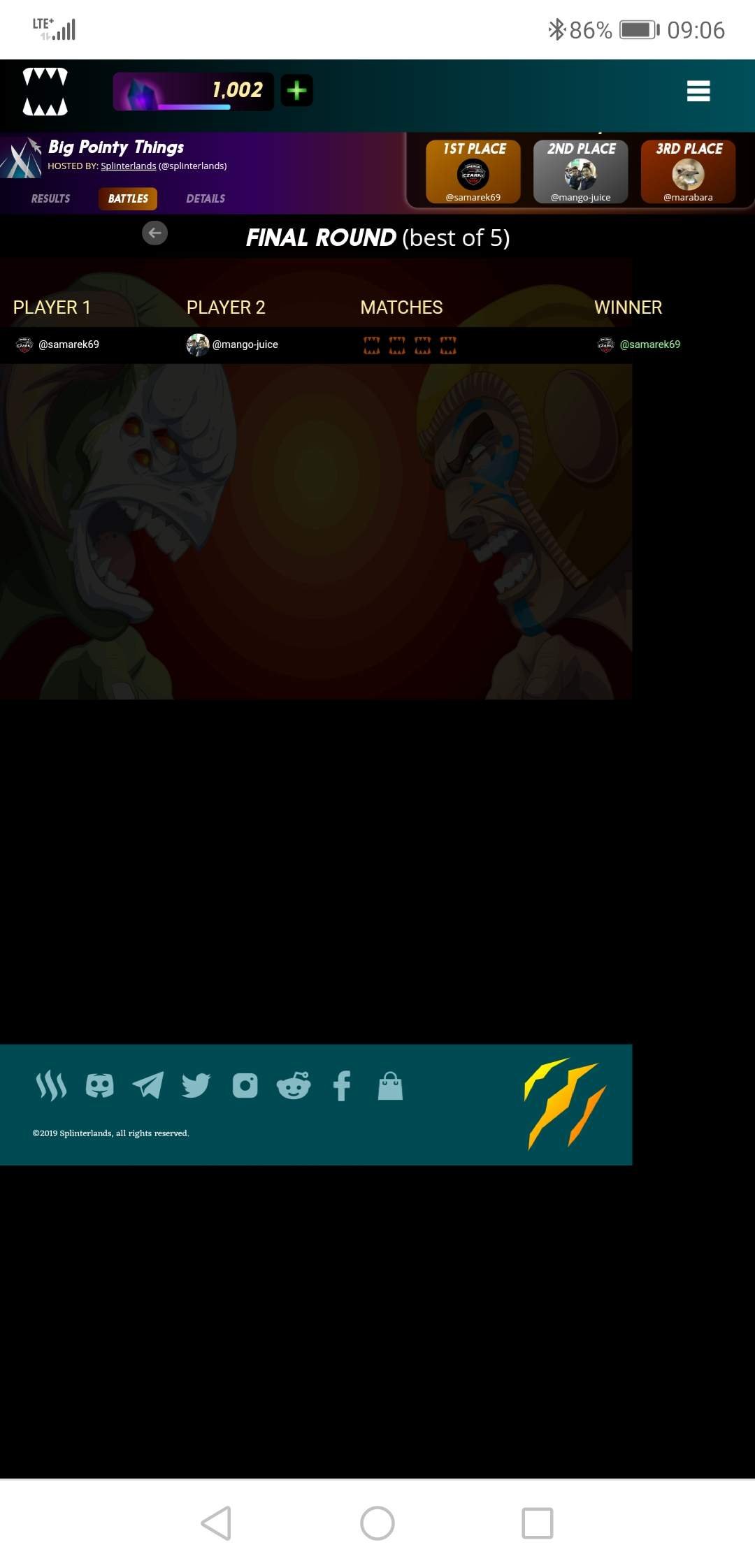 Really nice reward- 2500 DEC 😉
See You all on battlefield.
Posted using Partiko Android