After a long time, I got some dec to buy a beta pack to add to my collections. I would have loved to buy more packs but I am not capable of that ( you can buy me packs if you wish. smile)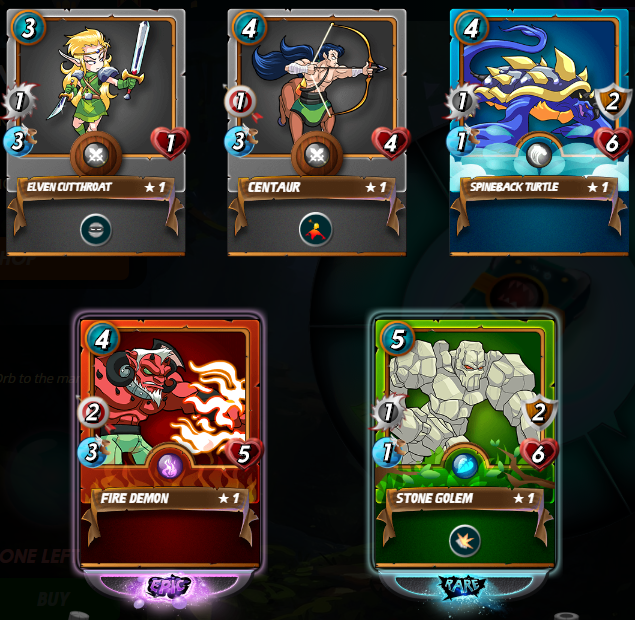 I was actually expecting much better cards but it's just one pack, right? And I got one rare and epic as well. As soon as I can afford another card pack, I will get as many as I can so to increase my stats.
Have a wonderful time playing the game.
Check out my last battle - https://steemmonsters.com?p=battle&id=627c8b15969fb9cf28e74bfb2c85d91f47797237&ref=seyiodus
If you are yet to join in the fun, come in now - https://steemmonsters.com?ref=seyiodus
Till later.
Cheers!