This is the third of many giveaways but the first this kinda by me. I have started to other steemmonsters giveaways you can check out here and here. In this third giveaway, I am going to make it quite easy as you just have to leave a comment with the name of your favourite new untamed card.

In this small first giveaway, I am going to make quite easy really to enter.
Leave a comment on your favourite untamed card.
Enjoy steemmonsters
By doing this you are entered into a draw to win a Random untamed common card.
Do you want to earn some free DEC or SPT.
All you have to do is Resteem this post and leave it in a comment that you did and I will send you 1 DEC or 1 SPT token on steem-engine.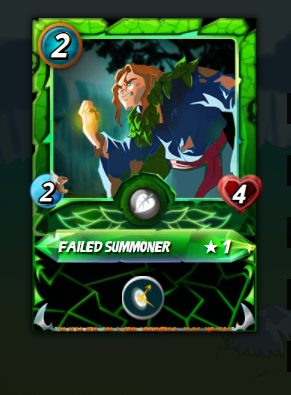 If I am going to ask you to tell me your favourite untamed card it is only right for me to tell you my favourite. I have had a quick read over most of the cards but I could change my mind on what card is best after I start to play with them a little more and level them up if I buy more packs in the future. My favourite card so far FAILED SUMMONER, The reason I like this card s the fact it cost 2 mana to have a card with 4 health and the ability called magic reflect ( When hit with magic damage, Does reduce magic damage back to the attacker).