The untamed is among us and it is coming in with a bang. Did you pre-order any of these spliterlands cards? Well even if you didn't you can head on over to here

I ended up picking up 6 packs just to see what I might be able to pull and see if I can pull a legendary but that would have taken some crazy luck.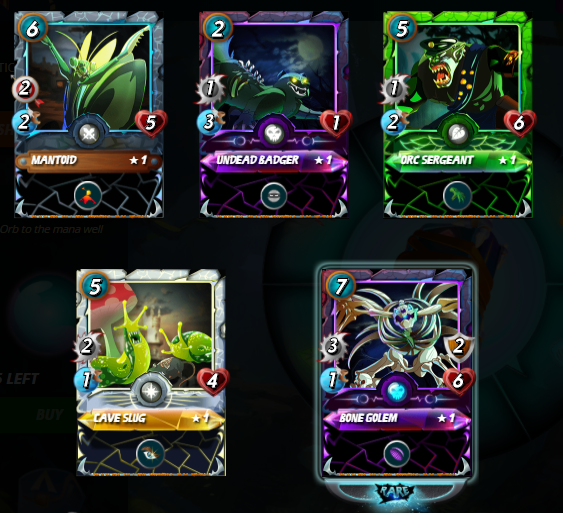 In this first pack I was able to get a rare death card called bone golem. It is kinda high on the mana but it does have 6 health and 2 armor to start at level one. Besides this card, I like the other death card undead badger. It has 2 mana cost and 1 health but might be good for low nana cap matches.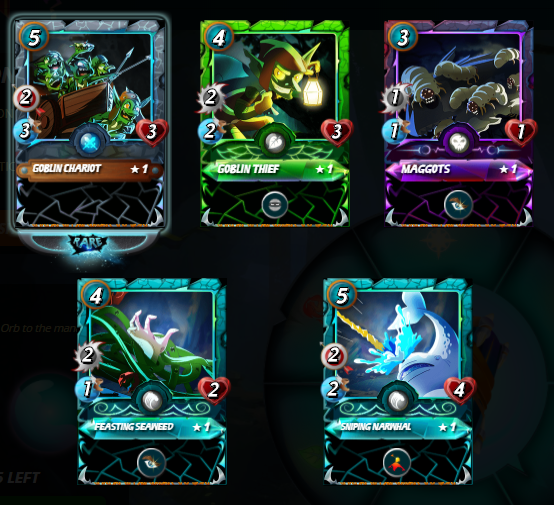 In the second pack I opened I ended up getting 1 rare card, Goblin Chariot is kinda high on the mana cost as it cost 5 mana but it only has 3 health and no armor. I think it may be worth it if you can upgrade it to get its ability.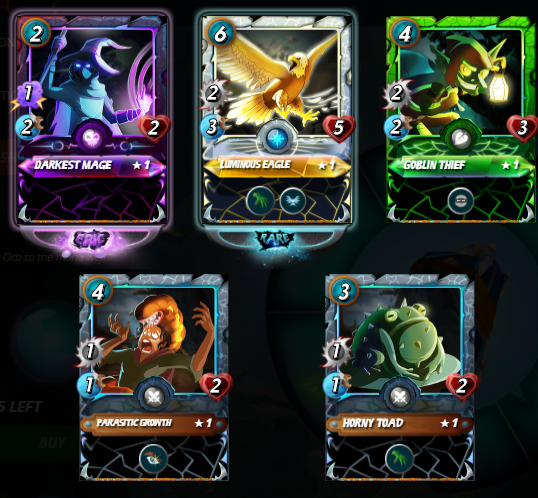 In the third pack of Untamed cards, I was able to get my first epic of the untamed cards called Darkest Mage. This card here is one that I think can be used in a deck with only the 2 mana cost and 2 health.
I was also able to get a white rare card called LUMINOUS EAGLE, It is more costly mana wise at 6 mana but has reach and flying with 5 health.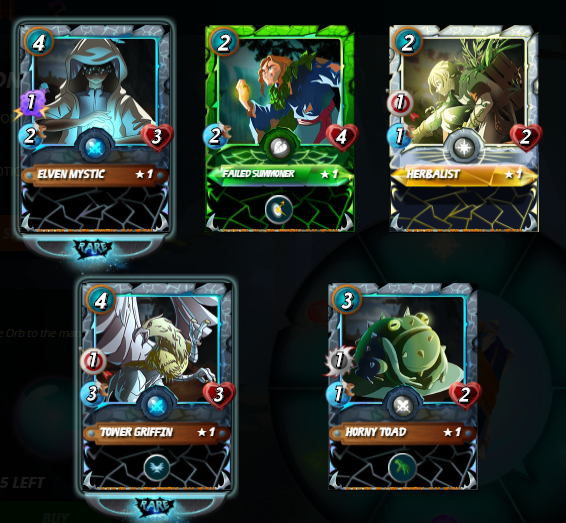 In the fourth pack of untamed cards I open, I got 2 neutral rares they both cost 4 mana to use and have 3 health, the one that is called TOWER GRIFFIN has flying.
The other 3 common cards I thought they might be good for low mana matches.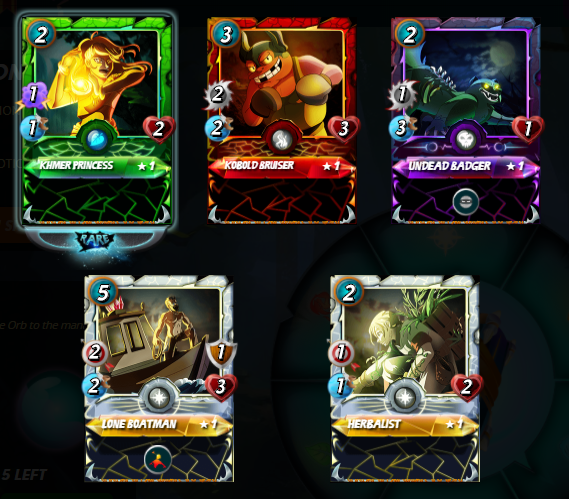 In the fifth pack I opened I got some pretty good low mana cards again with 3 commons only costing 2 mana to cast. The red common KOBOLD BRUISER has 3 health and 2 damage for 3 mana and that is not to bad a card.
I was able to get another rare in this pack as well, It was a green rare called KHMER PRINCESS With the 2 mana with 2 health it is an alright green card for any deck.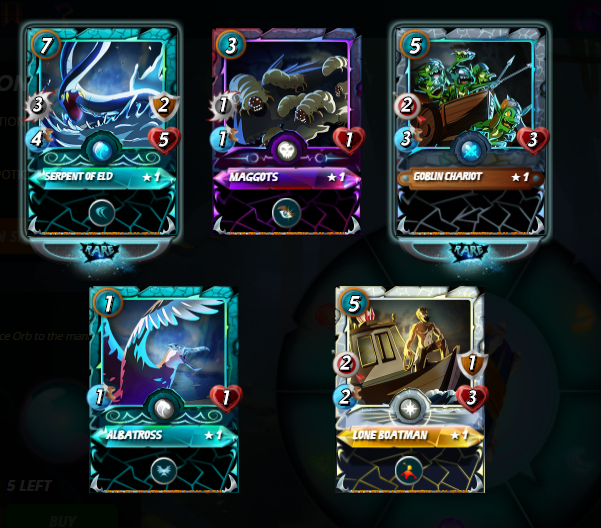 The sixth and final pack I opened from the presale, I was able to get 2 more rares. One of them rares being a blue called SERPENT OF ELD, The other one is a neutral called GOBLIN CHARIOT, this is the second of the GOBLIN CHARIOT that I have opened The blue one is 7 mana with 5 health and 2 armor but has 3 attack and has dodge as an ability.

This is going to be my second DEC giveaway the other one is not doing so well to win an easy 100 DEC by commenting on your favourite reward card.
This giveaway is going to be the same way as I find it is far and everyone can join that choose to.
Leave a comment with your favourite card from the 6 packs I opened
That's the only rule this time Maybe the ReSteem is what stopped people from posting last time.