Hi Steemmonsterians 👸
Last season was the hardest season for thekeenqueen to complete the quests. Got stucked on Gold 3 almost the whole 15 days, but finally managed to ended up on Diamond 3, only 30 minutes before the season ends.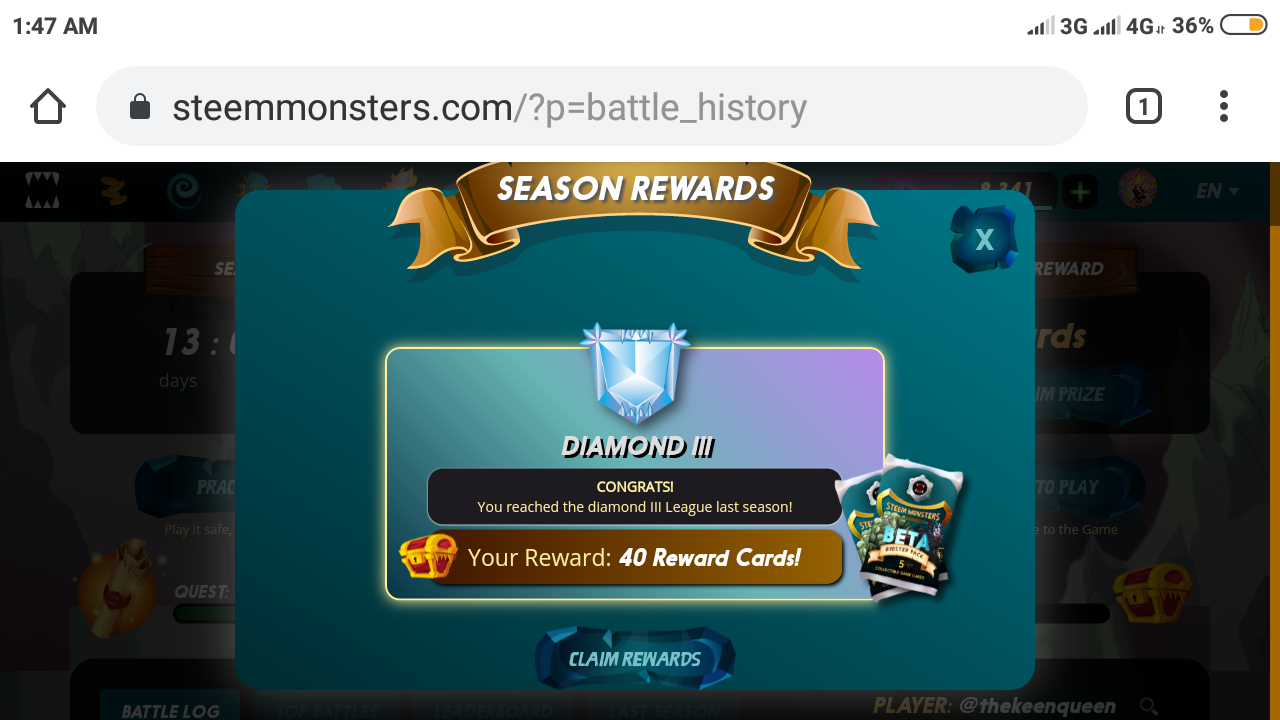 let's check what we got from the season rewards
---
It's finally unlocked the Diamond league again, not an easy task to complete. Glad that I made it.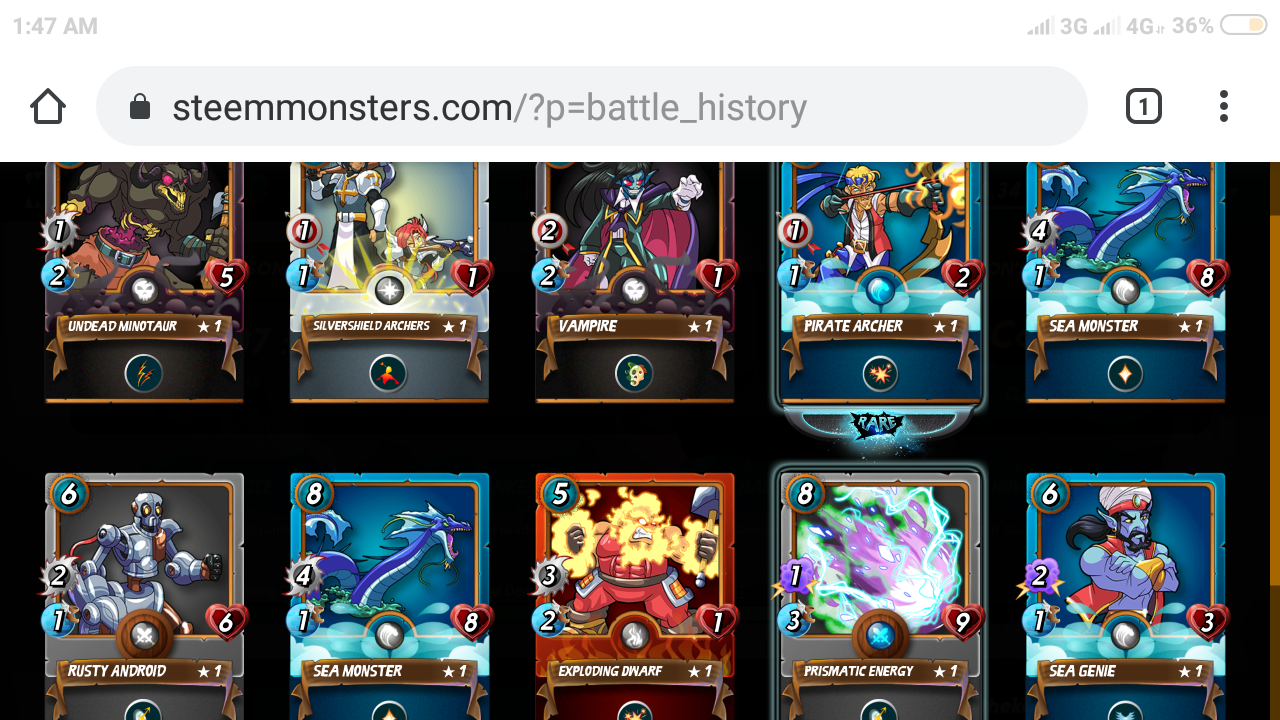 first 10 cards worth for 240 DEC
---
The next 10, worth for 975 DEC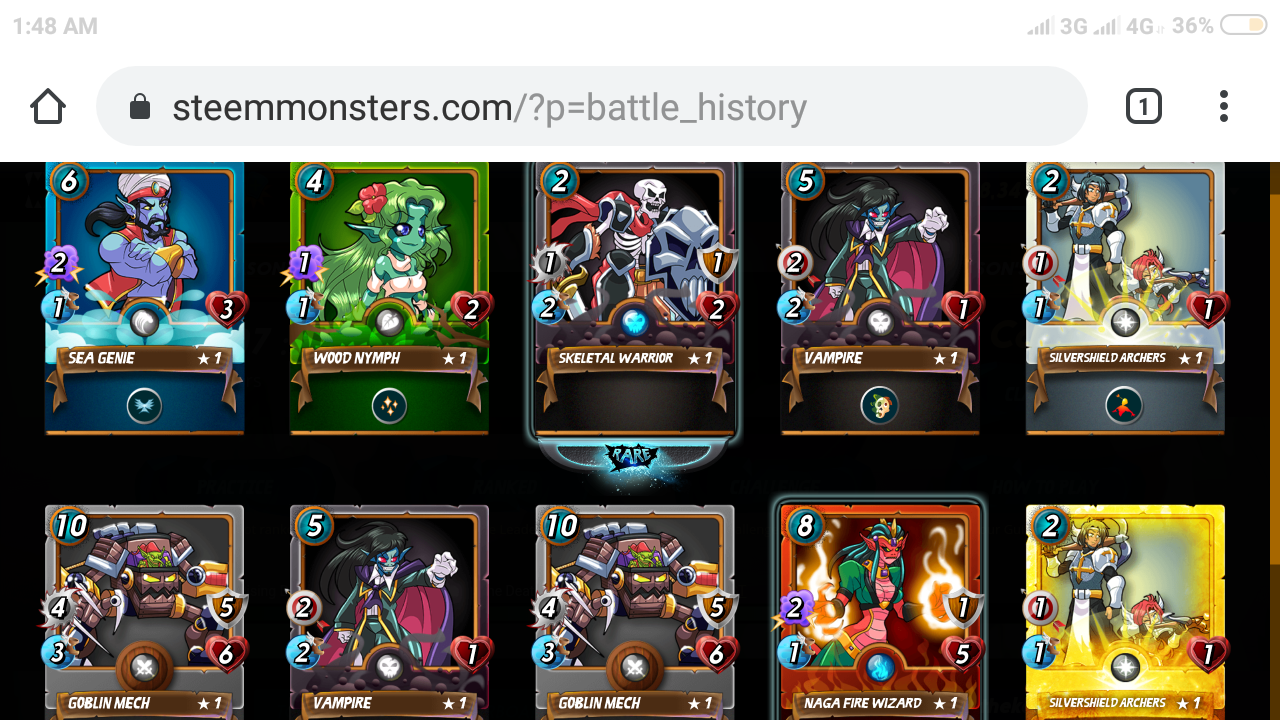 ---
No legendary but at least one common gold foil, let's open up the third 10 cards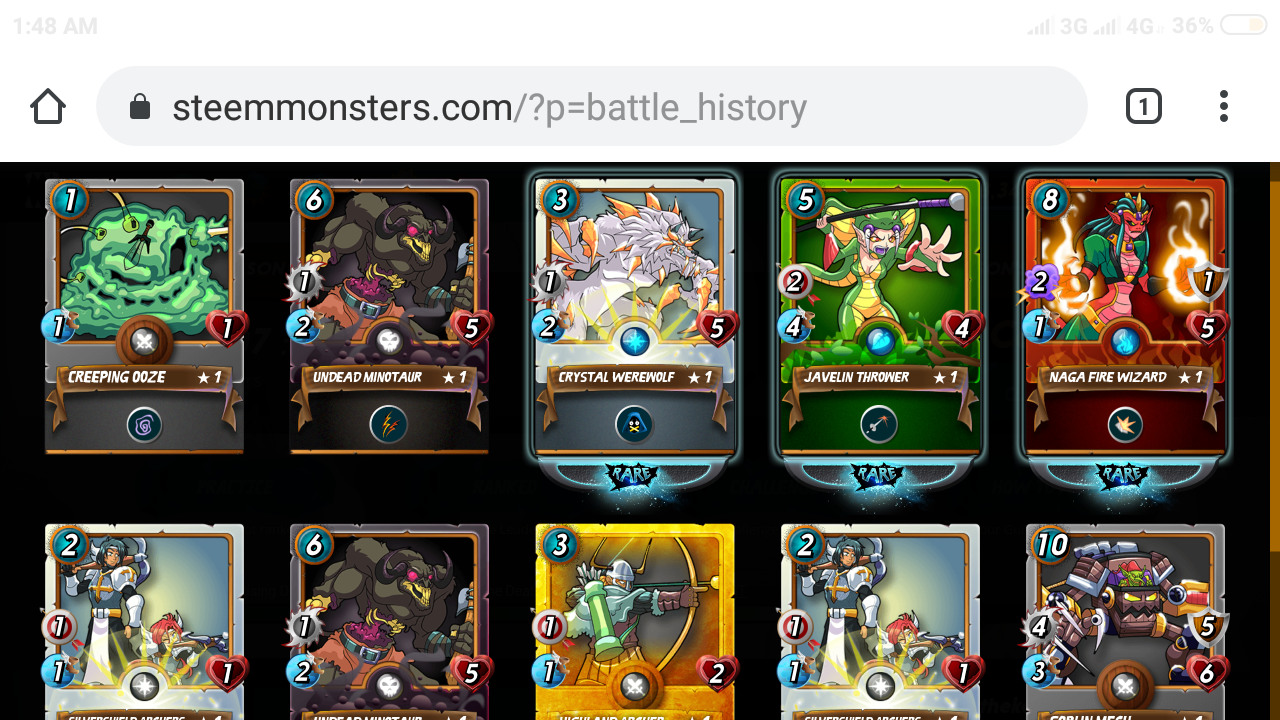 1020 DEC for 3 rares, 6 commons and 1 common gold foil.
---
Not surprising, coz I've seen all these cards since December 2018. Just another reward cards to collect 🤣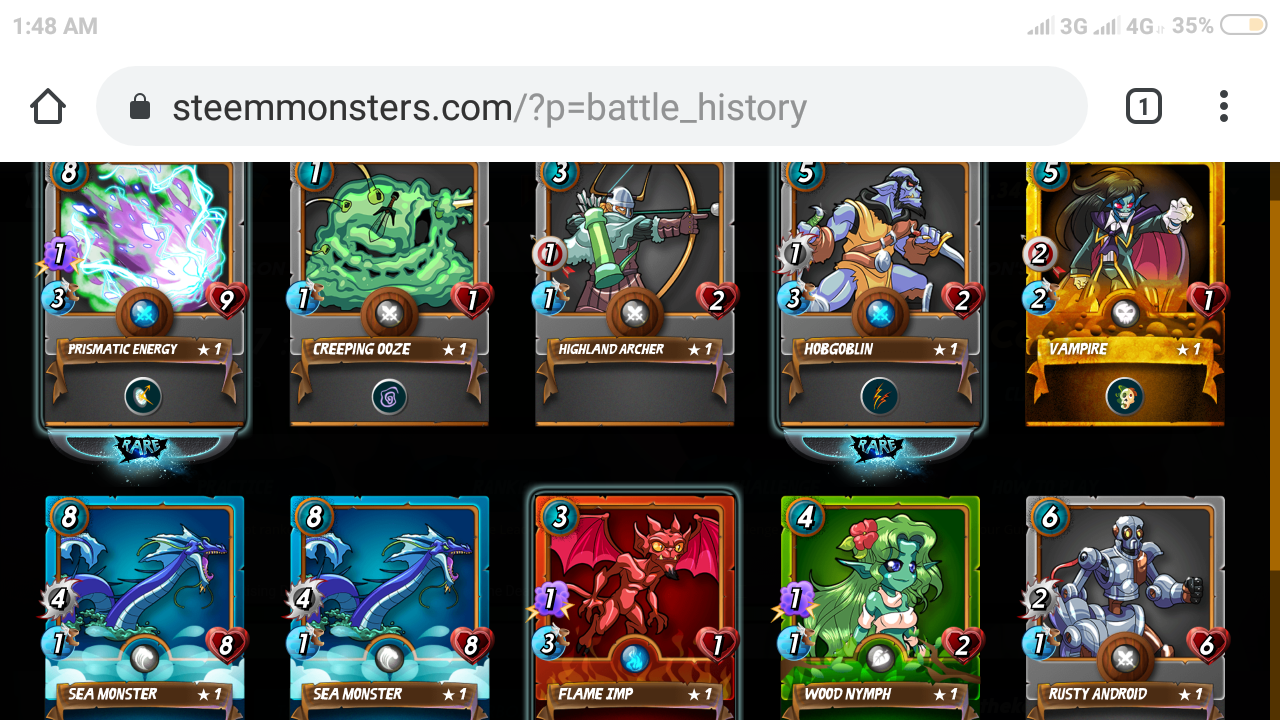 Another 1020 DEC🤔
---
40 Cards equal to 3155 DEC or $3.55, well it's cool😁 for a hard season.
Now, I'm ready for the new season!
I can't completed the death quest last season, so I tried it again on the Gold 3, but I got easily rank down to silver just for 1 battle to win 😁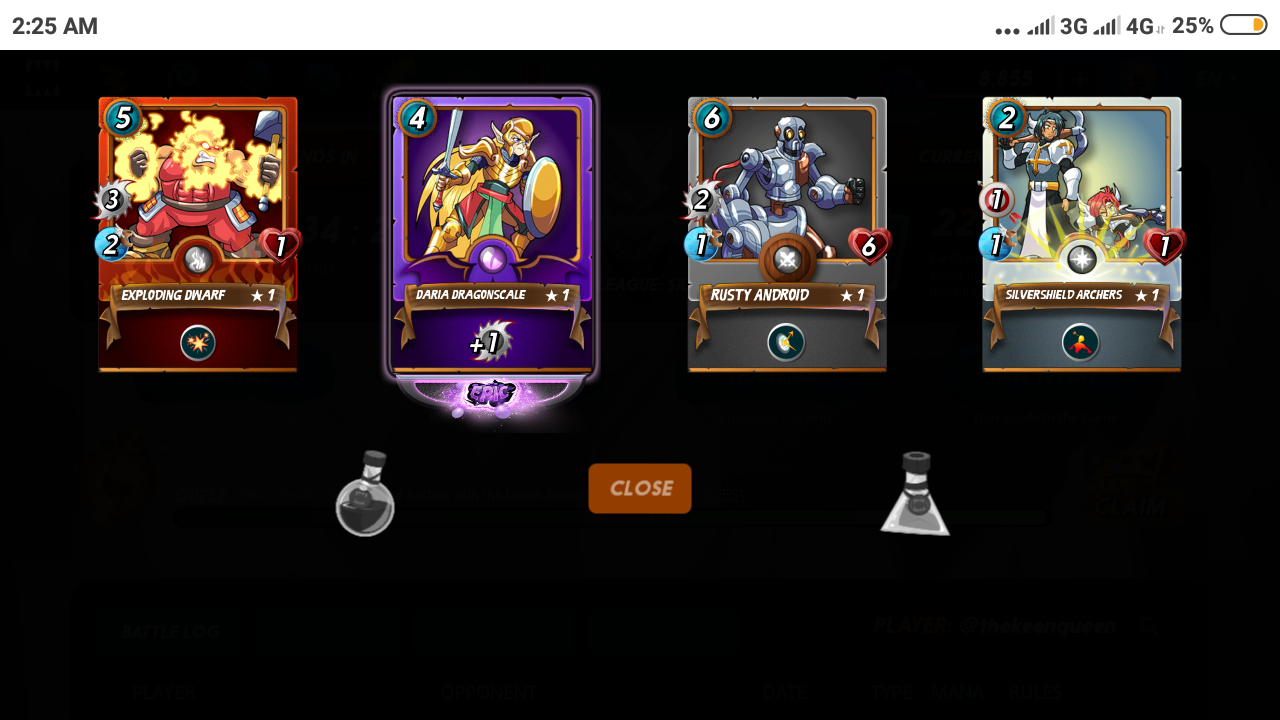 Nice catch! 345 DEC cards
---
The beginning of the season always a tough day on the battlefield, I couldn't completed my water quest too, after several losing streaks I quit and continue the 2 quests today.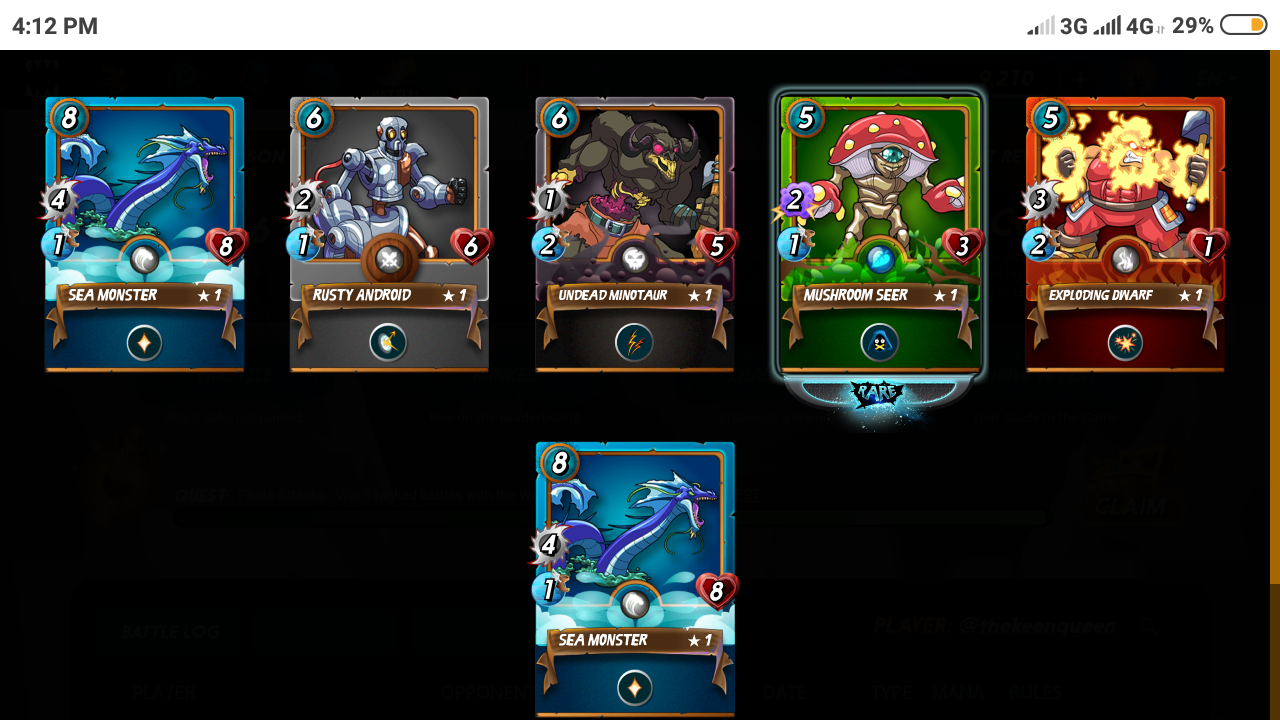 back to Gold 3 and opened another 6 cards
---
After completing the yesterday's, I got another quest, to stir the 🌋 volcano. After another long losing streak and almost thrown down to Silver 1, I change the quest and lucky me! I got the water quest again😁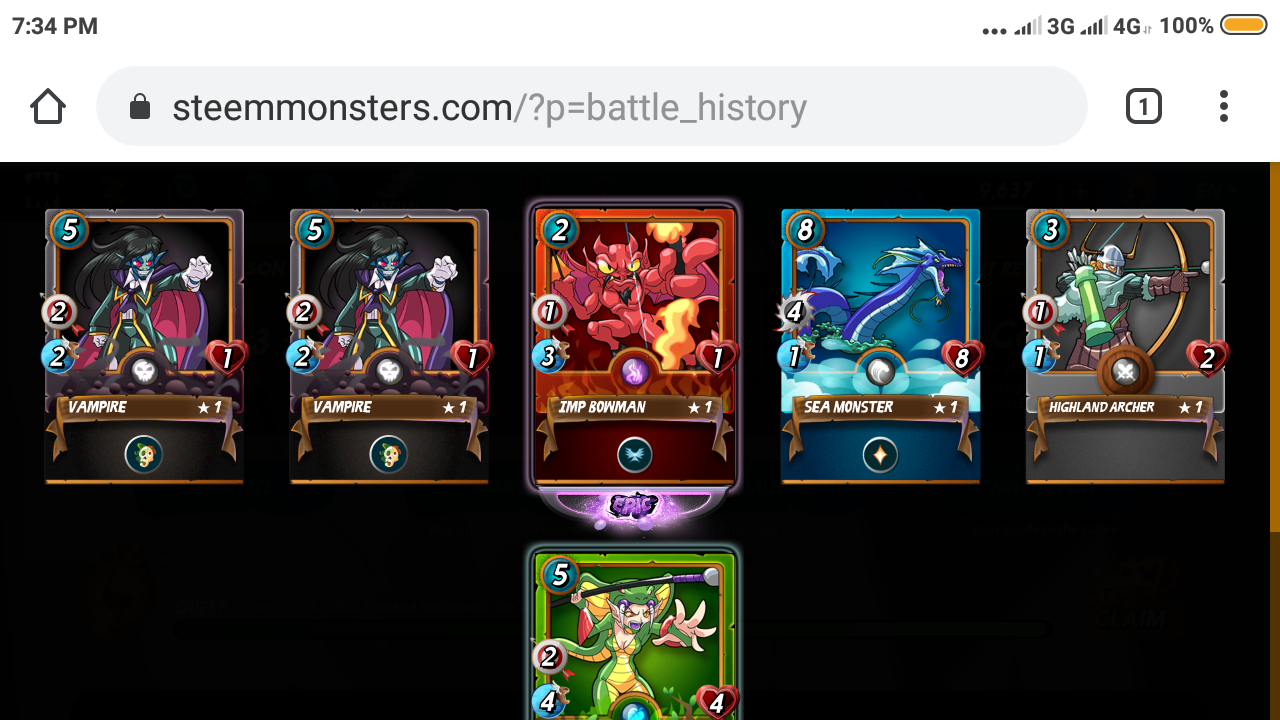 Always happy to see Imp B and Jave T in there
---
I really miss the trembling cards😂 it's been for sometimes not seeing the trembling cards while opening the rewards. But, I'll wait patiently for that moment.
I'll be back with several battles to review, now I need to check on other things in the real life. I'll be back to Splintersland tomorrow.
Wish that you can pull out some golden trembling cards soon while opening your rewards too, keep playing and don't forget to have fun!
Thanks for stopping by and see you on the battlefield 💥🔥✨ No Fled Away 💨💨 please😜