It is around 8.30pm, 1st December now in Singapore. Still in time for SPUD. If you still do not know what SPUD is, it stands for Steem Power Up Day and it is an initiative by @streetstyle. Every month there is a day which Steemians are invited to power up their STEEM or simply stop powering down to participate in the SPUD activity. Powering up your STEEM to SP is a vote of confidence for this platform and at the same time there are fabulous prizes to be won! Hence, there is no reason not to take part.
I powered up 2650 STEEM this month and now I am a proud owner of 10,000 SP!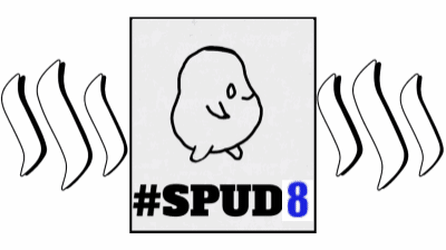 Source: Plagiarizing this cool GIF from @streetstyle's post 😛

---
The STEEM that I just powered up will mainly be used for a new initiative that I am working on. However, I will leave the details to another post.
More importantly, I am going to decommission the #RaiseTo50 initiative. Due to the restrictions brought about by resource credits, the initiative is meant to induct new Steemians by delegating 50 SP to them. Through the delegation, I hoped that they can interact on this platform better.
The 2 Steemians who benefited from this initiative are @maxgolden and @joslud. As both of them already have their own organic 50 SP, I have undelegated from them. Since there are no other Steemians who are on this program now, I think it is a good time to decommission it.
If any of you think that this is a good initiative and will like me to continue it, do let me know. If there are enough interest, I will be glad to revive it 😉.
---
10% of post rewards goes to @ph-fund and 5% goes to @steempeak to support these amazing projects.
---
This article is created on the Steem blockchain. Check this series of posts to learn more about writing on an immutable and censorship-resistant content platform: