SPUD5 , "Power up day" 1.9.2019 and you can also win great prizes
Let it go to the moon, are you ready?
---

The idea behind initiative is @streetstyle
The prizes are meant to incentivize the smaller Steemians, the planktons, minnows and barracudas out in the Steem Ocean to participate in powering up on SPUD, and hopefully create more understanding as to why Steem Power is what backs the Steem Economy.
If you want to be a sponsor, contact @streetstyle
Remember to use # SPUD and SPUD5 tag when making one post about SPUD SPUD5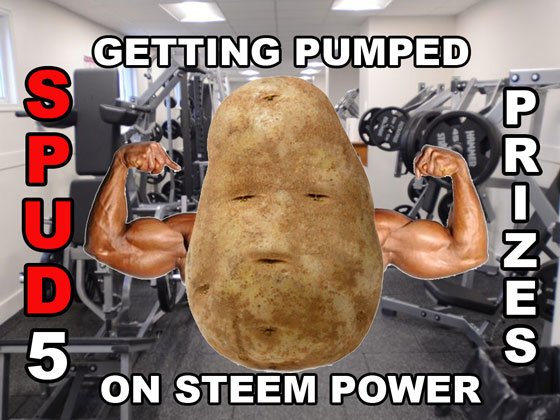 ---
SPUD5 PRIZES:
A Brief Update from @streetstyle
September 1st, 2019 is now about two weeks away, giving many of you Steemians time to get in those posts, up votes and comments in order to start collecting that Steem coin. Those of you who have been wise in your crypto trades or investments can currently get some inexpensive Steem coin on the exchanges right now at around $0.18 US or 1756 Satoshis, which is about 0.00001756 Bitcoin, in preparation for STEEM POWER UP DAY 5.
For now, here is what the SPUD5 PRIZES will be:*
Updated link from @streetstyle
Read here SPUD5
---
It is important that we can all help with Re-steemed the posts that come now so that as many as possible can see
and participate in the SPUD campaign
---
CLIK HERE, Wondering how Steemit works, read STEEMIT FAQ?
---