The Biggest prize pool in #SPUD4STEEM history awaits five lucky winners who enter and Power up Steem power on February 1st, also we have the biggest 1st prize EVER of a 21 day 10,000SP delegation!! 😎😍🎁did you say 10,000sp? - YEP
🌎🥔🌎🥔🌎🥔🌎🥔🌎🥔🌎🥔🌎🥔🌎🥔🌎🥔🌎🥔🌎🥔🌎🥔
Imagine having an extra 10,000sp for 21 days? that is our top prize for our February 1 #SPUD4STEEM🥇, All of the prizes are fit for a Queen or King.
Check these prizes out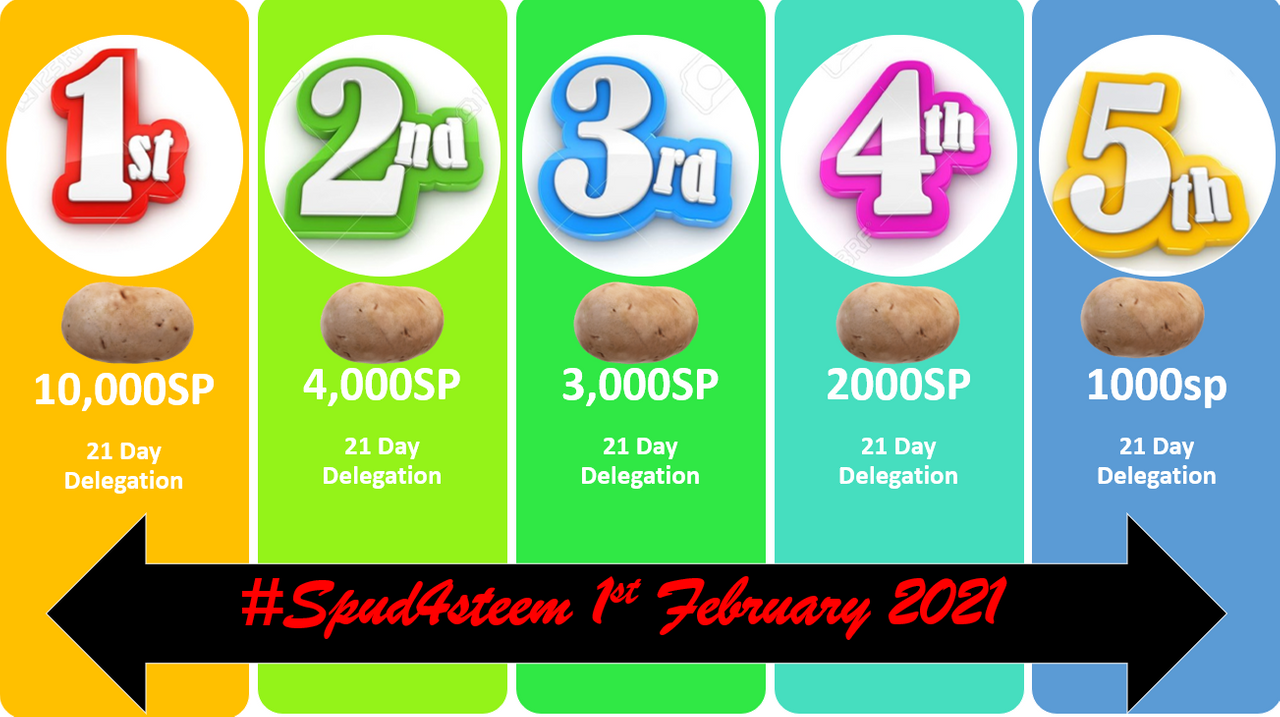 We have some great sponsors who support this event as they realize the importance of Powering up SP, the more Steem locked up makes us ALL stronger 💪💪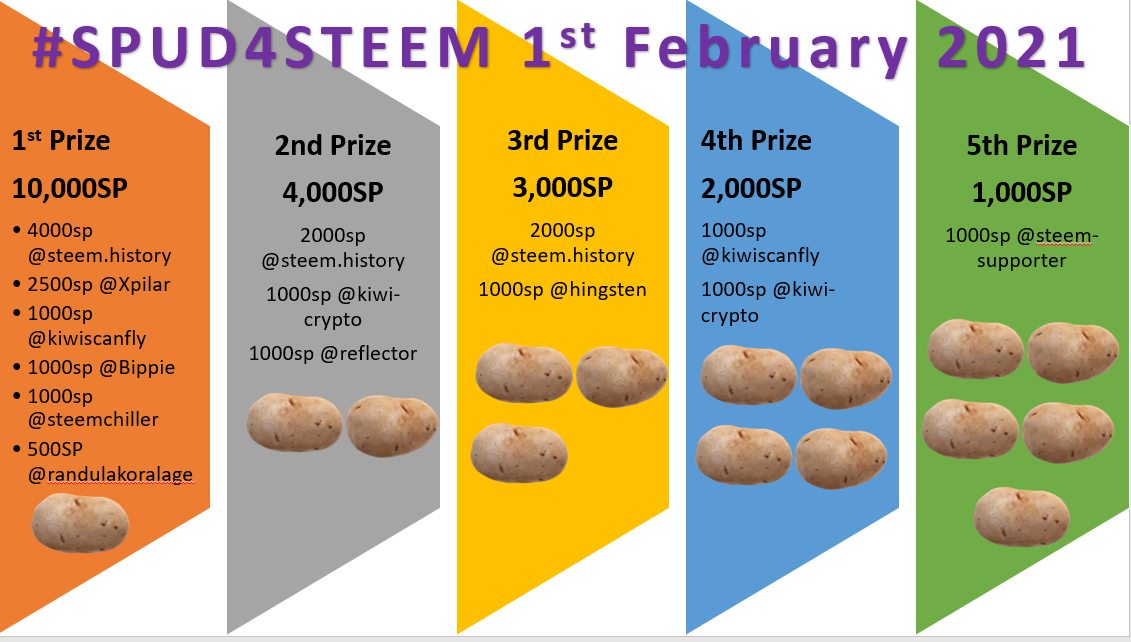 Please support our AWESOME sponsors
@xpilar
@steem.history
@reflektor
@hingsten
@bippe
@kiwi-crypto
@steem-supporter
@steemchiller
@kiwiscanfly
@randulakoralage
@steemitblog
🥔🥔🥔🥔🥔🥔🥔🥔🥔🥔🥔🥔🥔🥔🥔🥔🥔🥔🥔🥔🥔🥔🥔🥔
How do i enter Kiwi?
We will be releasing the #SPUD4STEEM Guidelines in the next couple of days, We have tightened them up and will continue to tweak as this competition evolves.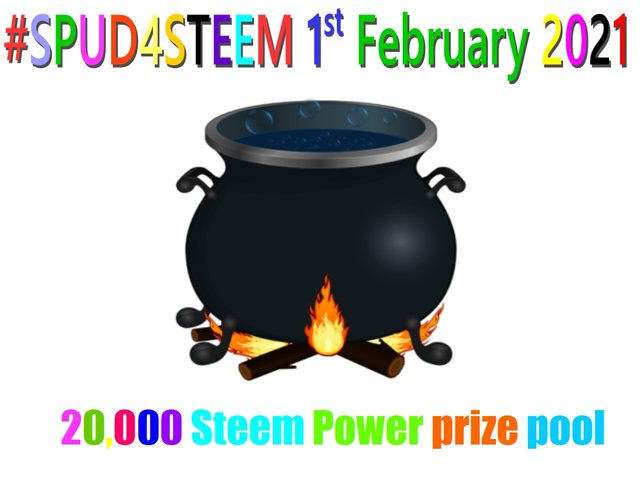 🥔🥔🥔🥔🥔🥔🥔🥔🥔🥔🥔🥔🥔🥔🥔🥔🥔🥔🥔🥔🥔🥔🥔🥔

If you are wanting to help out and become a Sponsor of #spud4steem then let me know - the more the merrier
I cannot wait for 1st February 2021
Have a good day
I am @kiwiscanfly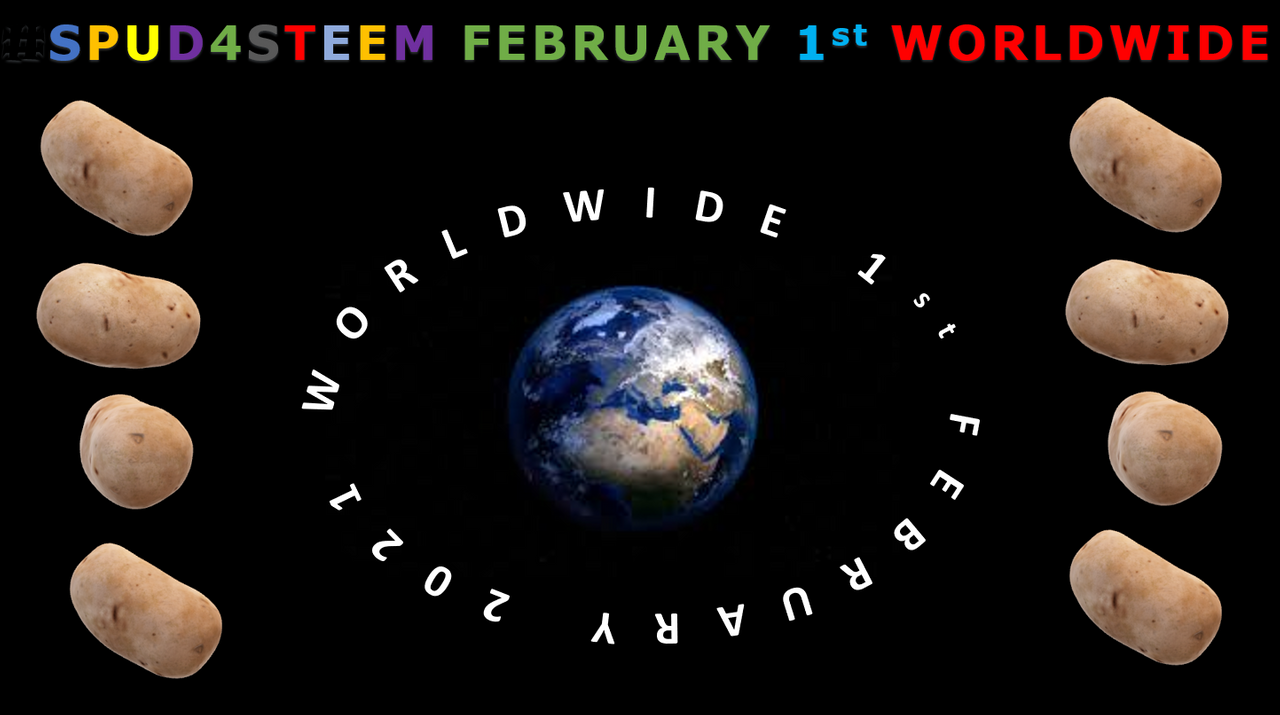 all graphics designed by me :)