Powering Up your Steem, is a long term investment tool to drive the quality of content and pay-outs, on the Steemit social media ecosystem. SPUD4STEEM is a contest meant to help provide investment capital, which can create a meaningful increase in the overall value of STEEM cryptocurrency.
This is about leaving your comfort zone and taking the risk - of increased profit and earning potential!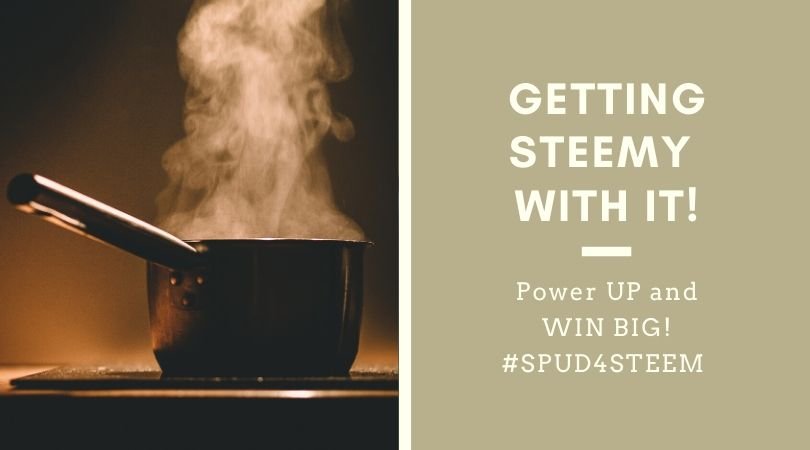 What is #Spud4Steam?
In layman's terms, Spud4Steem, is a STEEM earning contest meant to raise awareness and appreciation for accounts that operate at 100% Steem Power. By making a difficult concept easier to comprehend, #Spud4Steem will reward you for making as much gain as possible in one day.
The object is to invest all your "financial" strength into the Steemit eco-system thus helping to increase long term earning value. Imagine you apply for a sales job. The shop says, we have two options for your pay structure.
Option #1: You can be paid a modest salary for your work - even if your quality increases, but is a safe bet that you will receive something consistently.

Option #2: You start working, but instead of being paid a little now, you will be invested in the company as a sort of contributing "stock holder." Overall, you will earn much more later as your value as a content creator increases.
When you do start paying out, you don't have to exert as much energy to generate a nice income, instead focus on consistency, quality and improvement.
Steemit is the type of platform that rewards perseverance and consistency, over "flash" and short term payouts.
My #1 goal, is to earn enough on Steemit to eventually replace my moms' Social Security income if - or should I say when, the US Dollar collapses. Which actually brings me to ask a question...
What Kind of Impact Would a US Dollar Failure Have on the Value of STEEM?
If you have the answer please write it in the comments below. If you don't, let's start the conversation.
Spud4Steem Rewards YOU - During 100% Power Up #Powering Up and Curating or Producing quality content, can increase your overall contest rankings. It helps intermediate users who are in the 30 - 70 Reputation Score, get over the hump and break into the 70's which generates more overall earning capacity when writing quality, BUT also VISIBLE, content. This is why #Hashtags are important to your posts. #spud4steam should be the main hashtag on each post to ensure @kiwiscanfly (content curator/main contest sponsor), can find your post.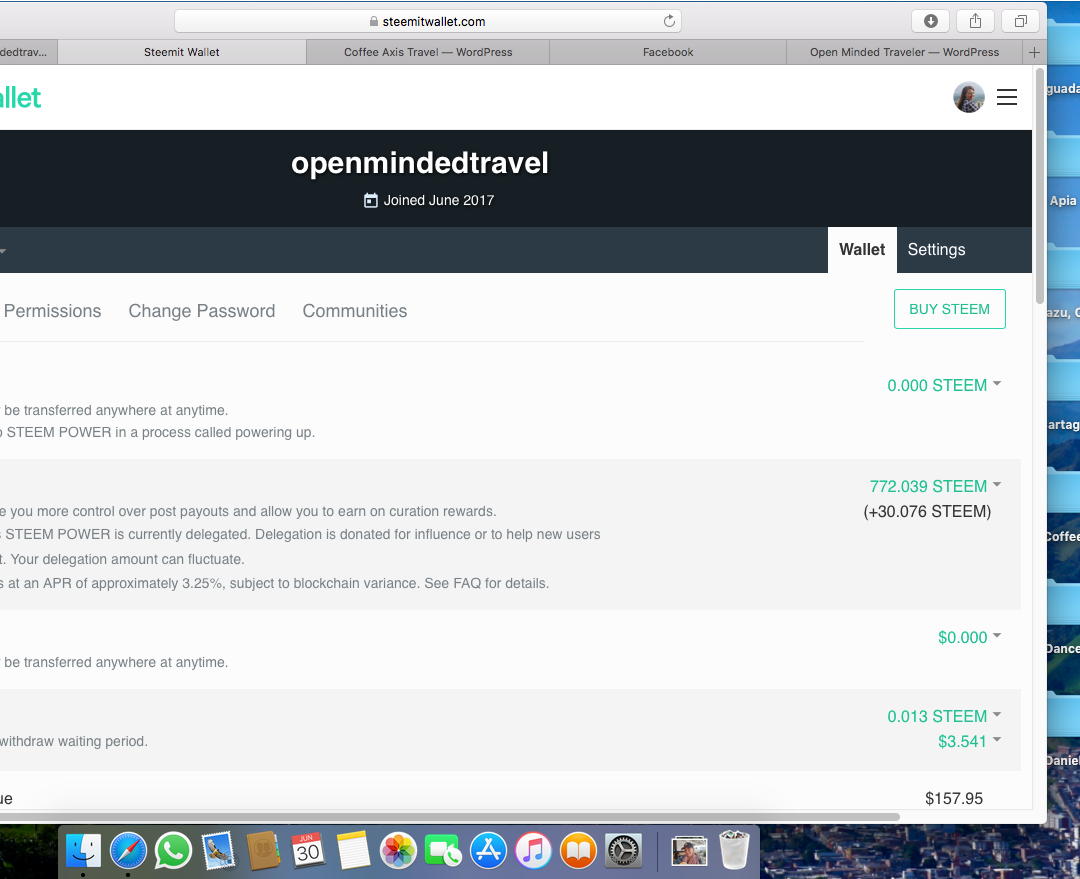 Since I am already fully powered up, here is a screenshot of my Wallet showing my current STEEM power as of 11:00 on June 30th. When I begin the actual contest tomorrow, I will show a beginning and ending screenshot showing my gains.

Sources:
https://steemit.com/spud4steem/@kiwiscanfly/spud4steem-guidelines