Hi Friends, I think for all most all gamers like Roulette game. Now this game available in steemit platform through Steem Slot Games!.
Yes you hear correctly Steem Slot Games! is an amazing gaming platform in Steemit. It introduce this new Roulette game in their platform. It the first Blackchain based roulette game. In first Time we see like this game in our Steemit community.
Roulette is one of my favorite game, I am very happy on seeing this game in our community too.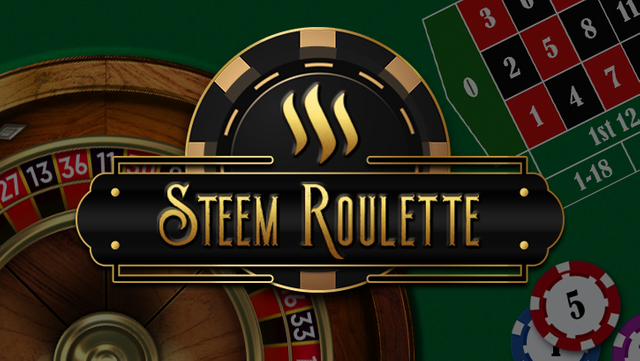 In my post I give full details regarding this game how to dining, how to play this game. Pls go through my post until end.
How to sinup
1.Click my referral link link it take to this page.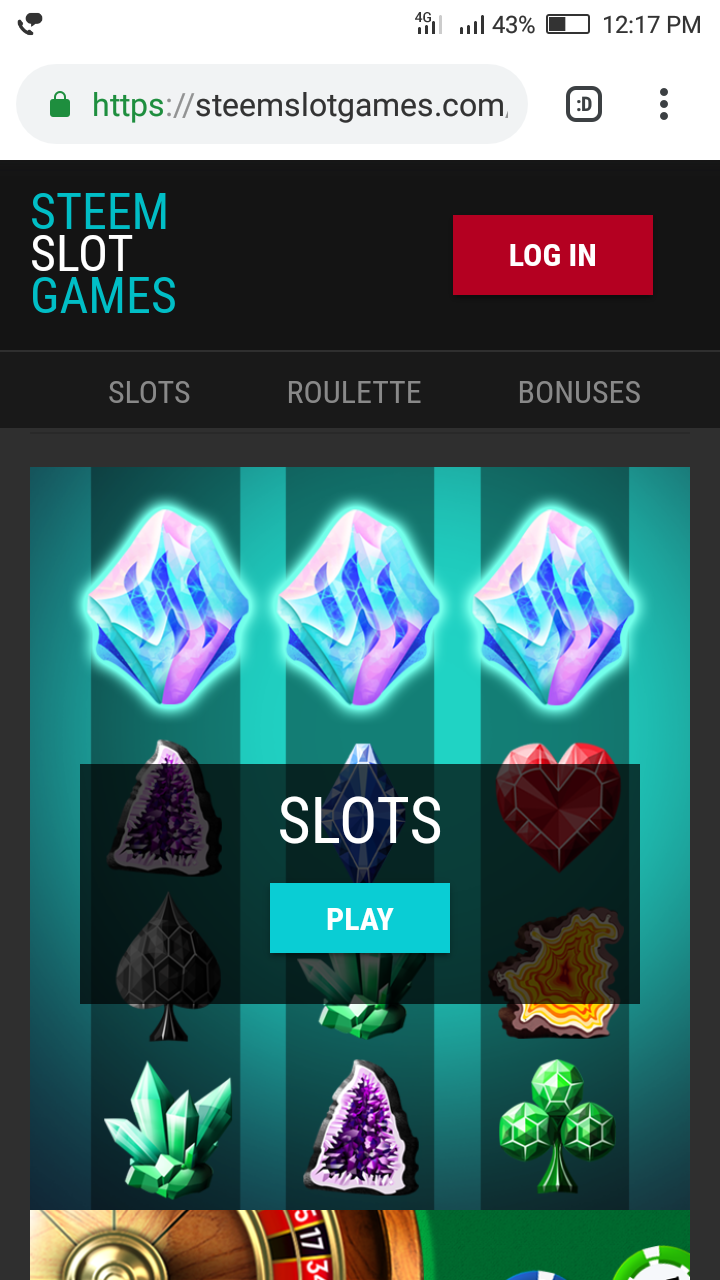 2.Then after click on Singin button, on using Steem connect you connect your account hear.
Don't think about security,IT is 100% genuine site so don't afraid about it. Just sinin hear.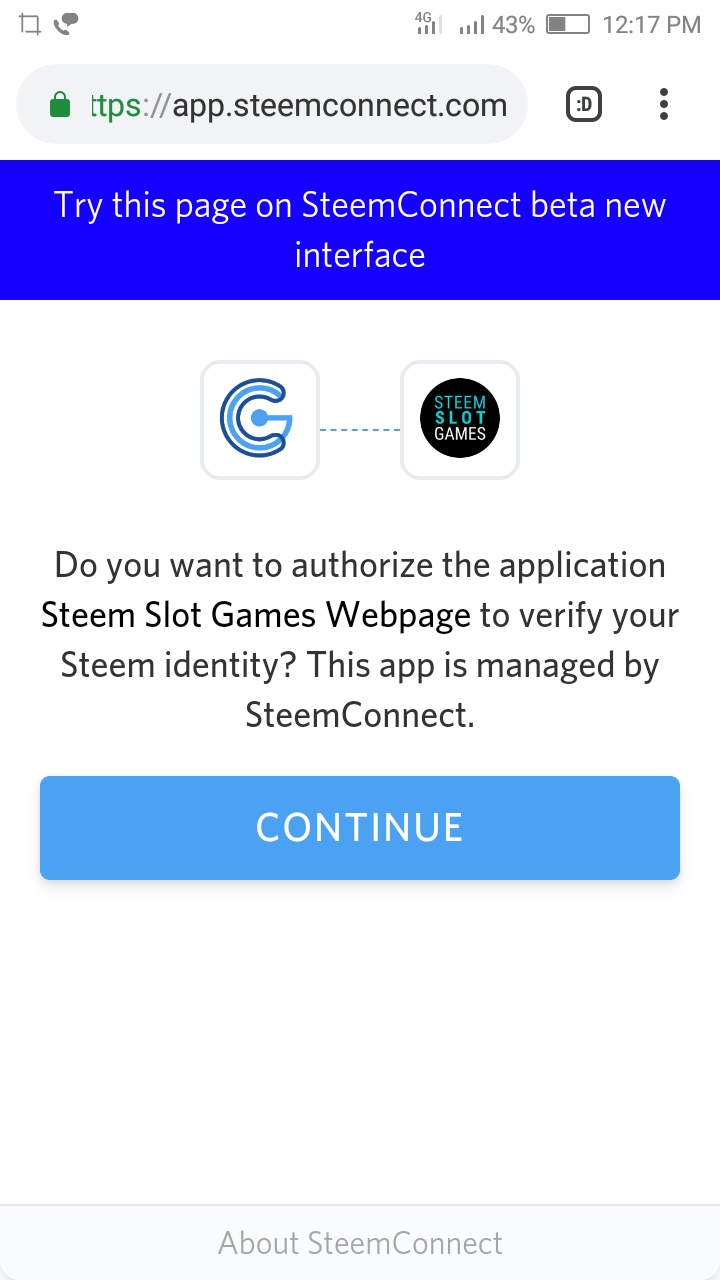 After depositing Steem to this wallet you can play this game. Hear two types of games available now. From this select Roulette game.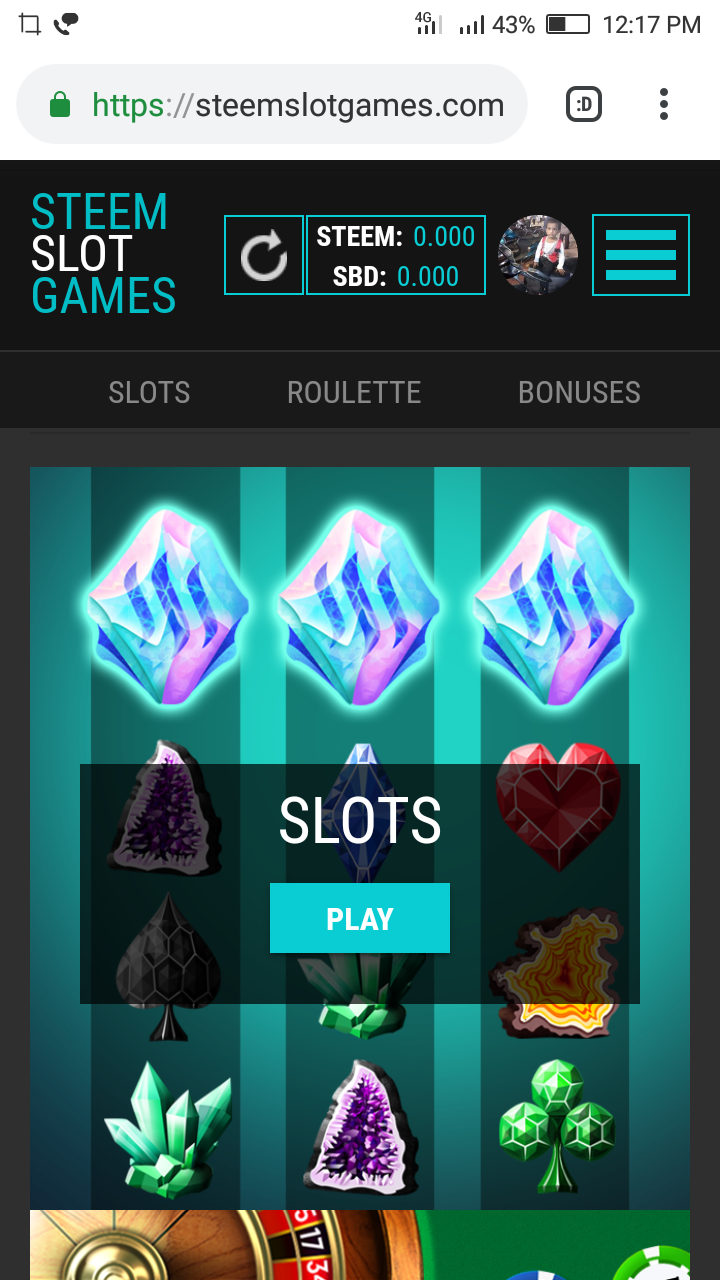 This site smoothly working in any devices like Windows, Mac, Android and IOS too.
This way you simply join this Roulette game.
How to play Roulette Game
Now I give details about this New Roulette game. After sinin to this site first go to this game. Before go for real game first play Demo game, after understanding about the game we go for Real game. For playing demo game you can understand how to play, how to win and also avoid losing your investments.
Because it is a game so there is lot of losses hear so be prepared for that too.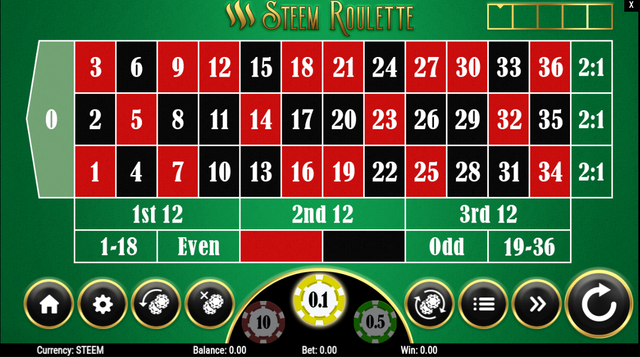 On clicking play we see above picture like Table.
Hear there is lot of betting options. Minimum betting amount is 0.1 maximum 10 Steem.
On placing your chip you place your bet.Hear is lot of options you get on Even numbers, Odd numbers, Red colour, Block colour, First 12 numbers, Next 12 numbers, Last 12 numbers, n single number, complete Rows, on two numbers, on four numbers... Like that lot of option available.
On placing your chip on table it shows on which number you bet hear.
After selecting play button that roulette run, and give results. If the small ball stop on your choosing number you are the winner, it stop on other number you loose your money.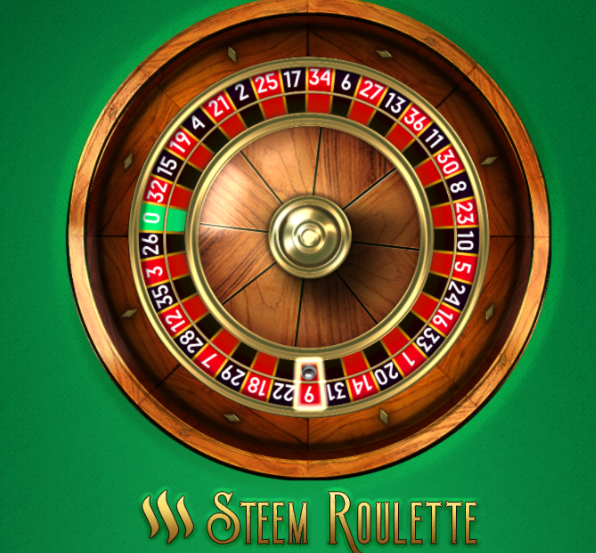 It shows notification if you win or not.
According to rules it split rewards and add to your wallet.
For an example if you place a bet on single number, hear you get good reward but it is very risky.
As know user don't bet like that, just go for Red or black, betting on rows, betting on first, middle and last 12 digits. Because hear winning chances are high on compare to single digit bet but you get low rewards.
First play Demo game after understanding you go for your real money.
For new users pls use my referral link https://steemslotgames.com/?referral_name=lavanyalakshman.
For getting bonus from Steem Slot games. Don't forget it.
Thanking you.