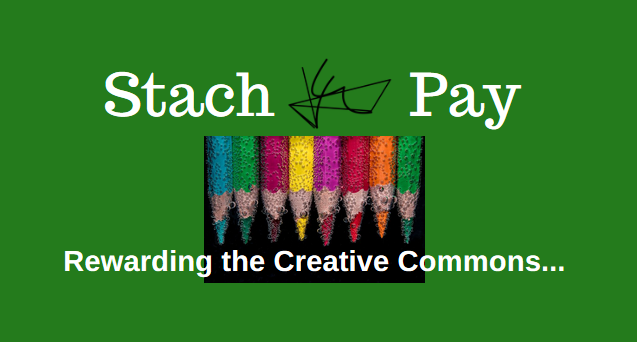 From the Stables of STACH, we bring you our newest project,
@stach.pay
, a community innovative account created to provide rewards for the creative commons seeking to get rewarded for their works on the Steem Blockchain.
The idea of this project is borne out of the need to create a truly rewarding free-write platform for content creators. Looking at the Steemit platform, dozens of well curated contents go unrewarded due to the lack of exposure of the authors who by reason of being new and unpopular cannot find their bearing in the Blockchain.
We seek to use this platform to help bring the well deserved exposure to these awesome creators by helping them free-write, offer rewards and most importantly, introduce their blogs to a wider audience.
We believe that with this model, we will be providing a fair enough reward system for those undervalued gems.
---
How it will operate.
@stach.pay is a STACH Project and it will be anchored through the STACH Disord. Everyday, 2 selected articles will be published through the account.
Articles will be selected at random times from the community members who are active on the server and have not less than a 5 rep score on the sever, -(this is in place to ensure that the system works for those who are contributing passionately to the Blockchain via community participation and building.)
Types of contents.
We will be featuring educative and entertaining contents that will add value to the ecosystem. Promo-Steem, Science, Blockchain Education, Arts and Craft, Poetry, Agriculture etc
Short form post or Zappl wil not be accepted.
Once articles are published, authors will be expected to interact with the readers.
---
Reward system.
Author rewards will be between 15% to 40% of liquid SBD earned on the article, while the remainder of the earning will be used to power up the account which will also be used to provide upvote support for these published articles.
The sharing ratio will be based on the content of the article and engagement generated.
Reward will be paid out when the post pays out and not before.
---
Since we are constantly seeking ways to make the world a better place for someone, this initiative will be employ a token reward system to keep the community engaged through creative ventures. This project is in place to create an earning opportunity curve for the creatives who are earning almost nothing for their well thought out contents.
We are embarking on a well though out journey on the Blockchain.
---
How to get started.
Resteem this post.
By resteeming this post and every other post that will be featured on this blog, you will be helping the Creative commons find their voices.
Upvote this post.
Upvoting this post will provide a reward that will help these content creators earn something for their work which is a valued asset.
Drop a comment.
Dropping a comment will birth active engagement thereby bringing about more interactions that will spur collaboration and active participation.
Tell someone to tell someone about it.
We need planet Steem to see this project and support it in every way necessary. Every little input will go a long way to bring success to bear on this project.
Be a good sport, delegate SP to help provide quality rewards for these quality contents.
Steem Power is what is needed to bring in the good votes which ultimately will keep these awesome creators on the platform and also encourage their crafts. Delegating SP for a good cause as this will be appreciated.
---
---
Image source: Pixabay