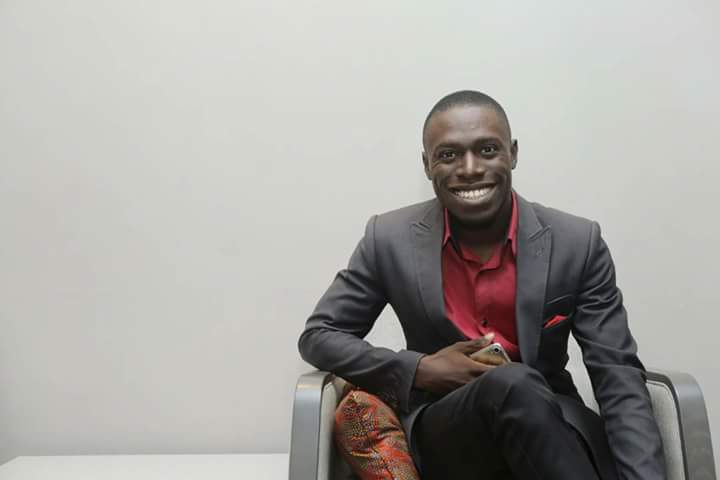 By Marvel Umoh
---
My earliest memory of doing business is when I used to configure people's phone for browsing starting with my mum's phone. Dad was in the U.S and mum needed to always read her love mails from home; I disliked seeing her travel to town to do so. I love mum that much (who doesn't 😘), Then to days we used to hack ISP systems to browse for free (yea it's in the past now... I left 'hacking'), I always state what I want and why I want it. As at then, when other people were getting fees like N500; I did mine for 1k, no, no, not pride, I can explain (like in Nollywood).
Providing services is a blood and life thing for me, I put in my life to learn anything I do and I put in same to deliver whatever I want to do. I risk so many things, I have answered many Yes Sirs, yes boss, been a fool many times and killed my ego and pride to achieve whatever I do and know whatever I do. See, I have slept in difference places out of home, I remember a concerned lady asking me at Monty Suite Cyber café one night if I don't have a home because I was always sleeping at the place every night for a week and I've slept using the ugliest of positions and yes I've spend MONEY (at my level) to know what I know. It didn't come this far without my blood going in and I can't give out my services for a fee I will hate myself for later.
Now here is my point. DON'T UNDER VALUE YOURSELF. NEVER!
Value yourself according to your worth, and not what the industry standard says. I made that mistake at some point. Now I know better and went back to my default. And I'm not say charge premium when your services aint same. Child, don't do it… emmm NO PLS.
SEE, YOU ARE NOT MEANT TO SELL TO EVERYONE AND NOT EVERYONE WILL BUY YOU. (READ THIS POINT LOUD OUT TO YOURSELF, I DID A FEW YEARS AGO) STOP TRYING TO FIT IN.
When I was in my city, UYO, I started WhatsUp City ( A Digital Media Company) in 2013, did pro-bono services till 2014 when I started doing Business with my (our) services. When we started hitting the market, people felt we were too expensive for the city and that we were not fitting in to 'Industry patterns', Still in that City as starters, we made 200k - 300k on single projects, well maybe that's what they call expensive.
Truth is, we first knew our worth and we kept our price affordable but not cheap, we were doing great for ourselves, meaning we don't regret when we undertake a project, because we considered everything even to our breakfast and lunch before we gave costing for your project. We didn't appear at many meetings (we know talk is cheap), for many meetings we went for, we already had your money in our bank account.
COUNT THE COST BEFORE YOUR EMOTIONS COUNT THE LOST.
One mistake creatives do is that when a job comes, they get emotional and excited about the job… No. wrong. DON'T. THINK MONEY (VALUE) and if you want to do it for free, be clear about it. Young creatives need to learn how to separate the cost of a job from the profit of the job. COUNT THE COST AND THE PROFIT TOO.
Fast forward to 2015, 2016, 2017, because we took our stand, we have done business with different premium brands and individuals in the UK, US, Canada, Philippians, Ukraine and many other places. And done with jobs for Chocolate City Music, Canon and many others our terms of agreement wouldn't allow me to mention.
FAM, all I'm saying is Grow your worth, be free to name your cost, deliver the job and be happy with your, in your, by your life, through your life, in this LIFE 😆.
Two more things, Don't over promise your clients, but over deliver on your promise if you can. Secondly, save your potential client the technical details, it's a turn off. Talk more of the result and less of the process.
I'm done!
Post was not planned or organized... I just needed to speak from my heart to you.
I love you.
Please tag a your creative and an entrepreneur your know