I was born into a family of 4 boys and I have always been so proud of them all, but I want to write about Inyang Michael Itsno Bigdeal.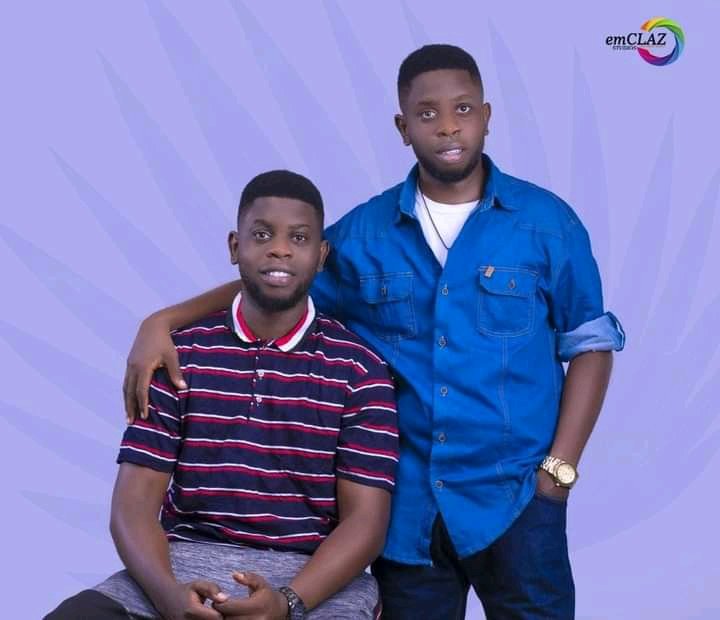 but one funny thing about this is that I will end up writing about myself, this is because, I have been in the background with him since day one.
Do you know that my twin used to be a great footballer?, Mikel abeg no vex oooo, where you been keep your football kits na?
Do you know that if you had continued playing till date, you for don become our Nigerian version of Neymar jr.
I played good football back then, but you were better than i am in the field of play.
I remember growing up with you and dad encouraged you to play with your left foot, I remember clearly in his words that you were going to play highly classified football if only you remained consistent.
Do you know that my twin is also a die hard Barcelona fan? Oh you didn't know this one, oya make una clap for me na!!
Do you know that my twin back then was very good in gymnastics?
Mikel please what happened to your gymnastics spirit?, I know you will try to defend yourself by saying that you can no longer carry yourself, but as for me, I will die with gymnastics because even though I don't practice anymore, it still runs in my veins.
Mikel you have been a great man,
You have a great destiny.
You are one person who have always stood the test of time.
I so much admire your strength and courage to achieve great and mighty things .
I assure you one thing, that a time will come when you will stand tall among your equals and tell the story about the Journey you travelled and the people you met along the way, but until then, I pray it comes sooner than later.
God bless you my son, I am proud of you.