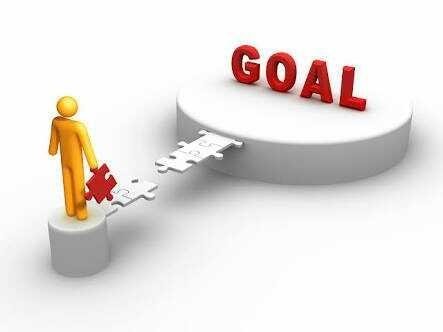 The reason goals are so important in the development of self-confidence is because the very act of setting a major goal for your life activities all the mental laws works in your favor.

It will be as though all the switches were flipped on in your engine of accomplishment, and the after-burners were turned on to your potential.

Clear goals free you from the law of accident, the tendency for things to happen in a random and unpredictable way.

Goals give you clear sense of direction and the knowledge that your life is self-determined.

Goals give you a sense of power, purpose, and focus. They make you feel that everything that happens to you is part of an organized plan that is taking you, step by step, towards the attainment of your highest ideals.

Your ability to set goals and to make plans for their accomplishment is the "Master Skill" of success, without which very little thing is possible.

The habit of regular goal-setting and goal-achieving is probably more important than any other skill you could ever learn.