This is a headline that I came across which sums up the shift that we are seeing taking place.
It also tells the story of where we can expect to see growth come from in this industry.
Cryptocurrency is a technology that is starting to draw a lot of attention. Due to the attributes that it carries, it is an effective means of creating an alternate system to the one we are presently dealing in. This is what is going to garner the interest of the masses at some point.
I long maintained that giving individuals the opportunity to receive crypto via rewards is crucial. Projects which offer that (such as Steem) are going to stand out. Absence this, we are simply recreating the present system where the few with fiat are able to get involved while the rest are left out.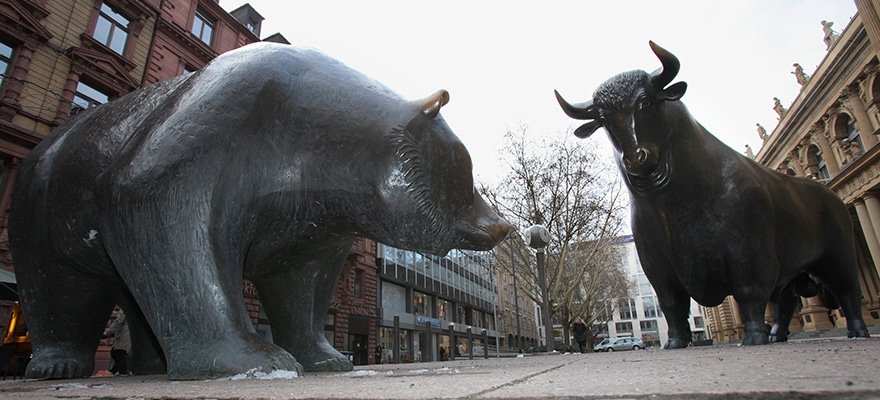 When dealing with the financial aspect of things, we have two variables to consider: income and wealth. The majority focus upon the first while the elite few are concentrating on the later. Have you ever seen a Forbes 400 List of the highest income earners?
We all know money is not everything yet when one is in a position where he or she cannot even afford the basic necessities in life, there is a problem. Unfortunately, for humanity, the number that fits into this category seems to be growing, at least in the developed countries.
Cryptocurrency offers another alternative. It provides a way to completely reinvent the Internet so that the masses are able to benefit. Over time, I expect the offerings that people can take advantage of to grow. This will provide people with a stream of rewards. When people are being compensated in 25-50 different tokens a month, the possibility exists to grow some wealth.
The headline I cited came from a financial site called "Finance Magnates". It was from an article that discussed how traders often get burned in bear markets, especially in crypto without many ways to short. Hodlers found that getting a return on their tokens is a way to offset this.
Of course, those of us on Steem long realized this. Regardless of what is happening to the token, if one powers up (Steem's form of staking), one's account will grow. Hence, when the market does turn bullish, one is in a better position to benefit since that individual is hodling more tokens.
The rest of the industry is just starting to catch up. What is also fascinating is that Steem is already seeing a second layer of this. Not only does this option exist at the base layer but also with some of the Steem-Engine tokens. We see the ability to stake many of them, some of which provide a payout based upon the inflation rate.
Which brings up another major point.
Steem does not pay interest. This is crucial to those who are in the Muslim world, many of whom believe that receiving interest on loans if forbidden. There are also tax consequences to interest.
Since STEEM is paying out as a way to offset the inflation rate, this is not considered interest. While it might look like it from the outside, it is not. This could open up the doors to a market that most cannot engage upon. There are well over 1B Muslims in the world, many of whom will be looking at cryptocurrency in the future.
Nevertheless, the world of finance is starting to view cryptocurrency as a method of wealth building. The initial phase was straight speculation. Buy a token and hope the price increased. This worked well for many Bitcoin millionaires who hodled their way to "Lambos".
What we are witnessing now is a much bigger wave. When the talk track shifts from Lambos to annual returns, we are opening up a bigger segment of the market. The paradigm moved from those with the gambling mentality to one of growth. This is more appealing to a greater number of people.
As we see platforms expand and more options offered, we could end up seeing this idea penetrating the psyche of millions of people.
It is a rather simple idea that anyone can implement:
Get involved with a platform where one can receive cryptocurrency as a reward. Stake that reward to receive some type of passive return and watch one's holdings grow.
Rinse and repeat.
Isn't that exactly what Steem is offering to people right now?
The answer is not exactly. Steem takes it one step further.
Not only can one stake his or her tokens to capture part of the inflation rate, delegating to other projects also provides an added benefit. When one does this to an application, as an example, he or she can receive that app's native token.
Thus we see a number of different benefits to staking (powering up).
Here is an example of the ideas that are being floated by the financial community.
One of the top-performing tokens in the market is the DAPP token, which is the native token of LiquidApps (DAPP Network). The DAPP token has a total supply of 1,000,000,000 DAPPs, its token generation has started since Feb 26, 2019, and it will end on Jan 25, 2020.
One of the key facts that make DAPP token a top-performing staking token is the fact that investors staking the DAPP token can expect a nice return of about 9% annually.
For long-term crypto hodlers, staking the DAPP token for a decent 9% annual return is a nice low-risk use case compared to low-risk traditional and crypto investments. For instance, people who stake on NEO can only expect a 5.5% annual return on their portfolio.
https://www.financemagnates.com/thought-leadership/staking-is-becoming-a-preferred-way-for-hodlers-to-profit-even-in-bear-markets/
When looking at these returns, they are dwarfing what the traditional markets are paying with interest rates so low. Yet isn't it ironic they promote the idea of 9% as attractive when Steem has @spinvest with a goal of 20% annually?
For a couple years now, I periodically wrote how Steem is a compounding machine. Each thing we do leads to something more. The action we took today builds upon what we did yesterday, which can help to grow accounts. There are many different ways that rewards can enter one's wallet(s), many offering similar opportunities as the base layer.
This paradigm shift is only going to grow. The idea of attracting a lot of people into cryptocurrency when it is pure speculation is not going to be very successful. However, when the talk track shifts to making an annual return, that is going to open up an entirely new group of people. Instead of trying to find the "rollers of the dice", we are now going to see more conservative people enter the market.
I still believe this is but another phase in the process. Ultimately, we are only scratching the surface with this technology. We have no idea what the third and fourth iterations will ultimately look like. However, in the meantime, we can start with the idea of getting people involved so they can establish a baseline to grow from.
It is very interesting how quickly things can shift.
Proof-of-Stake is starting to gain some attention.
---
If you found this article informative, please give an upvote and resteem.
Image from article linked.