Hello fellow steemians ,
So today I am going to share a little bit of what I do in my spare time. also along with my Rebel of the year awards
As a lot of you on here I am sure you like/Love star wars well so do I ..
Well I go a little bit Further I am apart of a costuming community Uk Garrison and Rebel legion uk , We are a costuming Group that Raise funds for charity and entertain the public at Comic Con events , Charity Events fund raisers AND SO ON .
Approximately 7 years ago I attended a Comic con as a normal customer dressed up in my home made Darth Talon When I had A member of the Uk Garrison approach me telling me I had done an amazing job at making my costume and I should have a look at joining their community and taking it to the next step To which it instantly pushed my intrigue and curiosity .
As of that day Joined up and began making my costumes I was hooked to learn so much about these groups I started with a JAWA , to which once was made Ended up clearing 100% movie accurate , and also proceeded to make an Endor rebel trooper with the SHADOW UNIT 77 in the Rebel legion Uk , Which is my main costume at the moment .
Last year we Attended LegoLand London to which WE as a group raised £15.000 for charity
but as we go on over the weeks I am going to bring you in on more that I do
So Here we go please do enjoy these pictures :) I will explain each one and also will Put pictures of my awards up too ,
---
(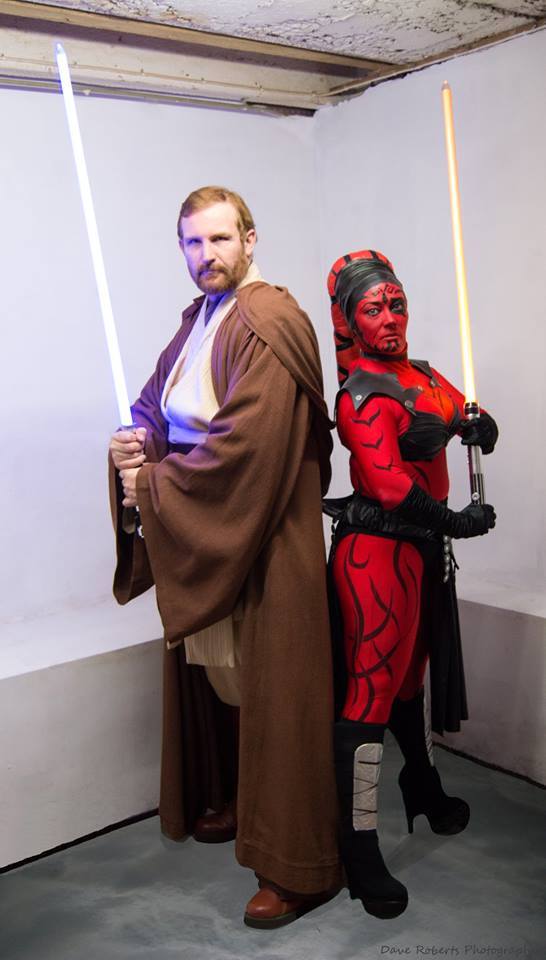 )
Yes the red one is me , Character name ( Darth Talon )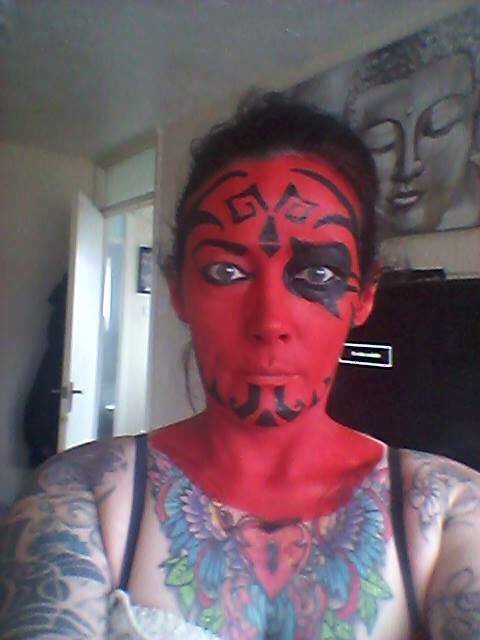 Doing my make up for Darth talon used to take me some time !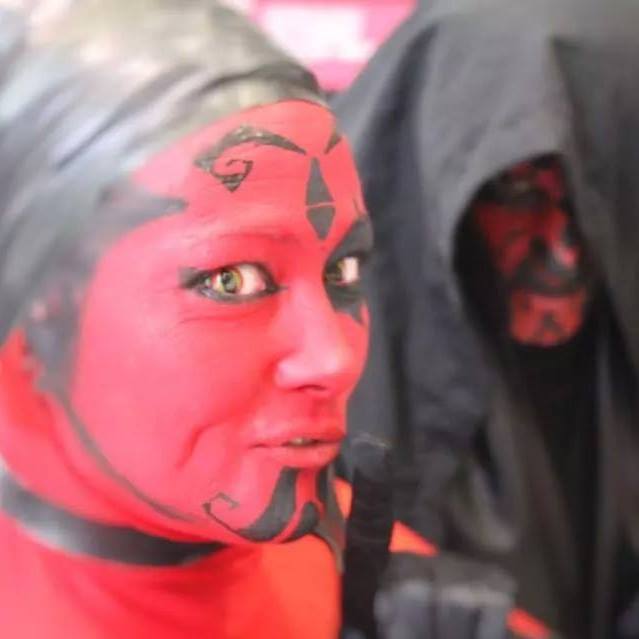 So the above pictures are of me as Darth Talon before I became a member of the rebel legion and uk garrison ,

Ok shall we move on I am going to shove you some pictures of our group and my cleared 100% movie accurate costumes Everyone in these Groups are amazing we have such a big story to tell Every single one of us made our own costumes and this is what we love is making children smile , Enjoy ,
---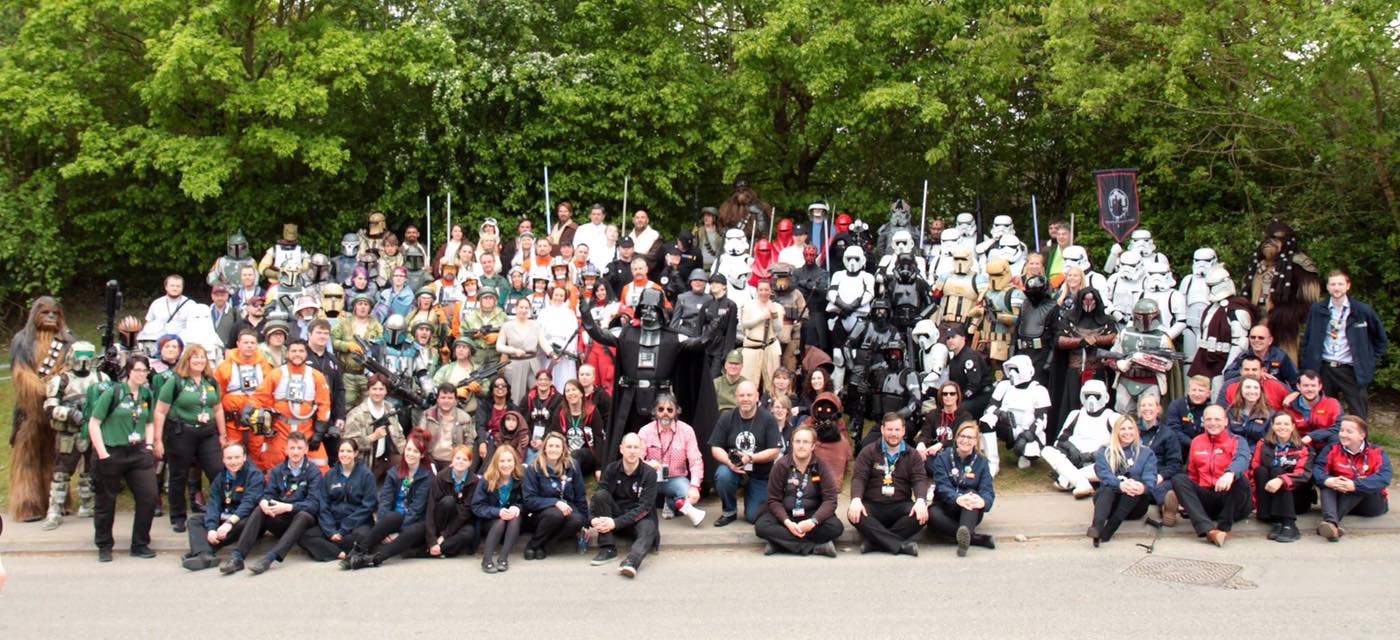 How amazing do the costumers look ? , Yes I am in there :P ,
---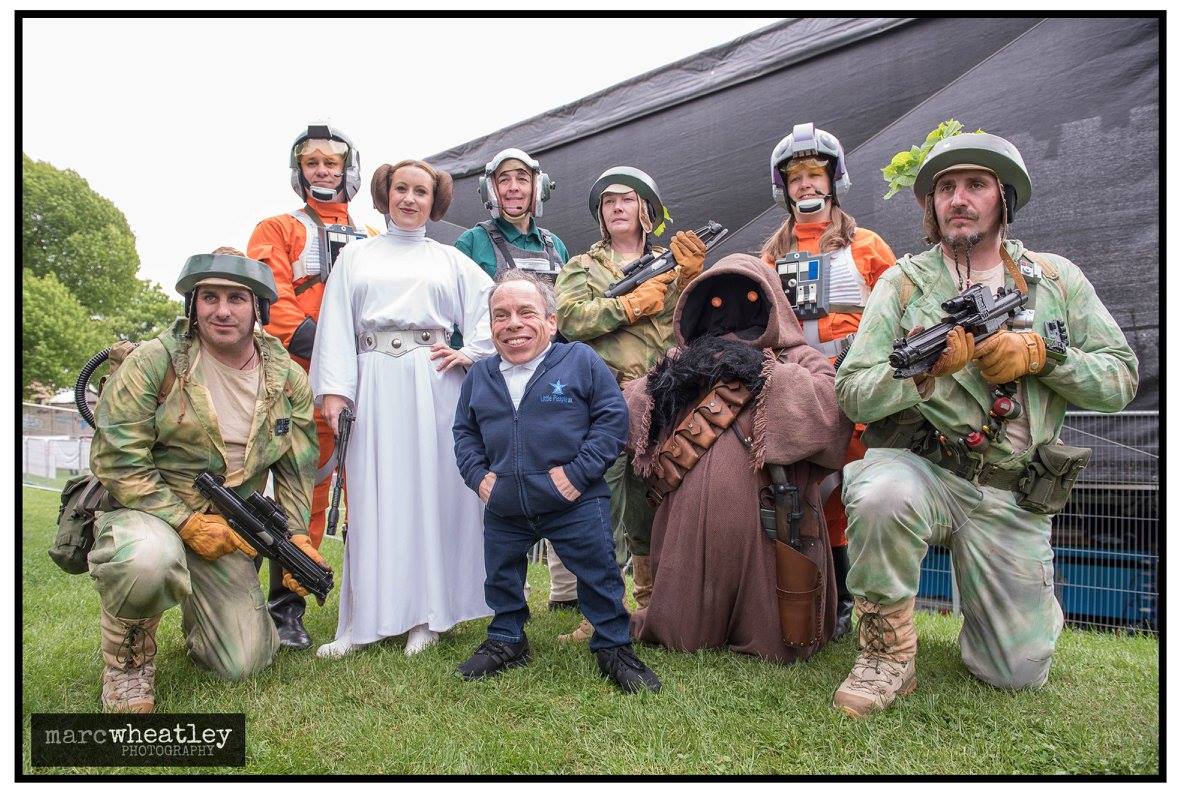 My Endor Rebel troop this was a charity event where we worked alongside Warrick Davies what an amazing man to work with we all had so much fun this day .
---

---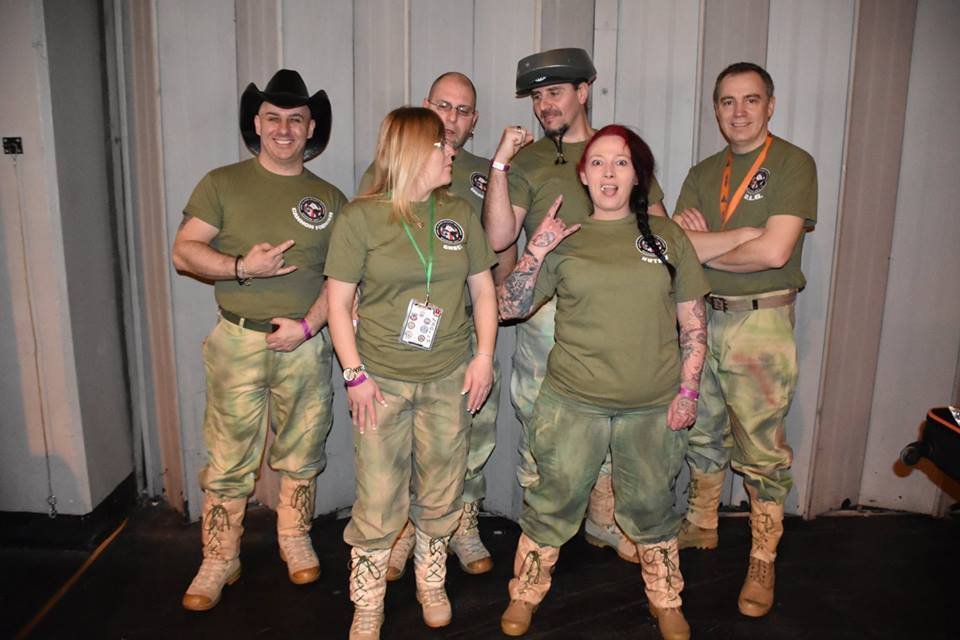 Shadow Unit 77
---

---

---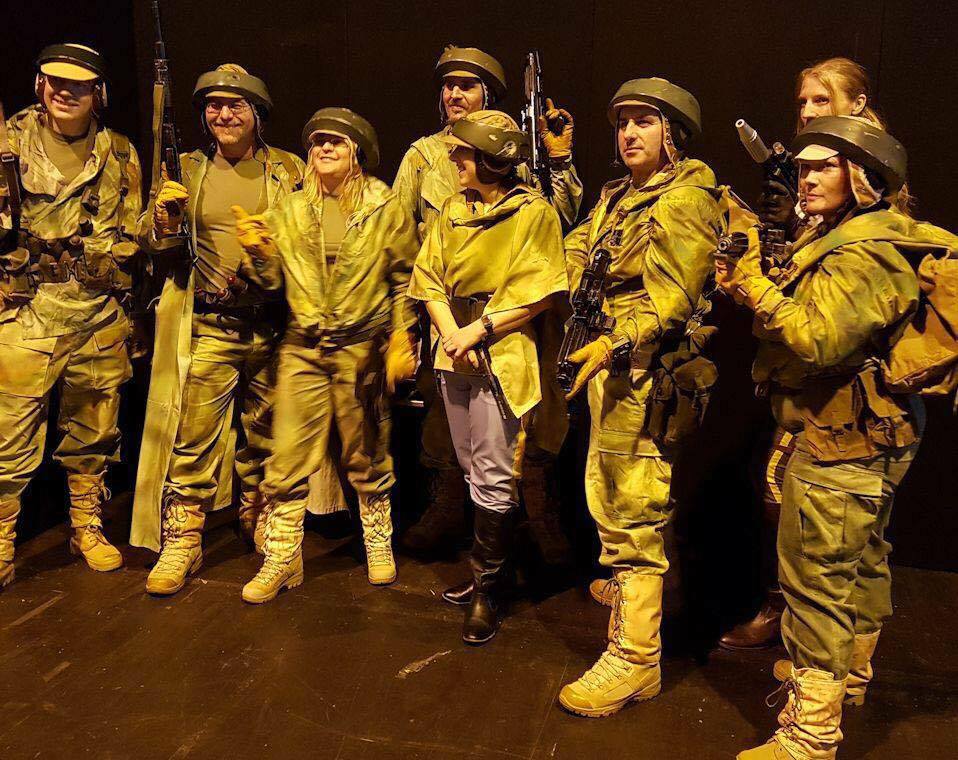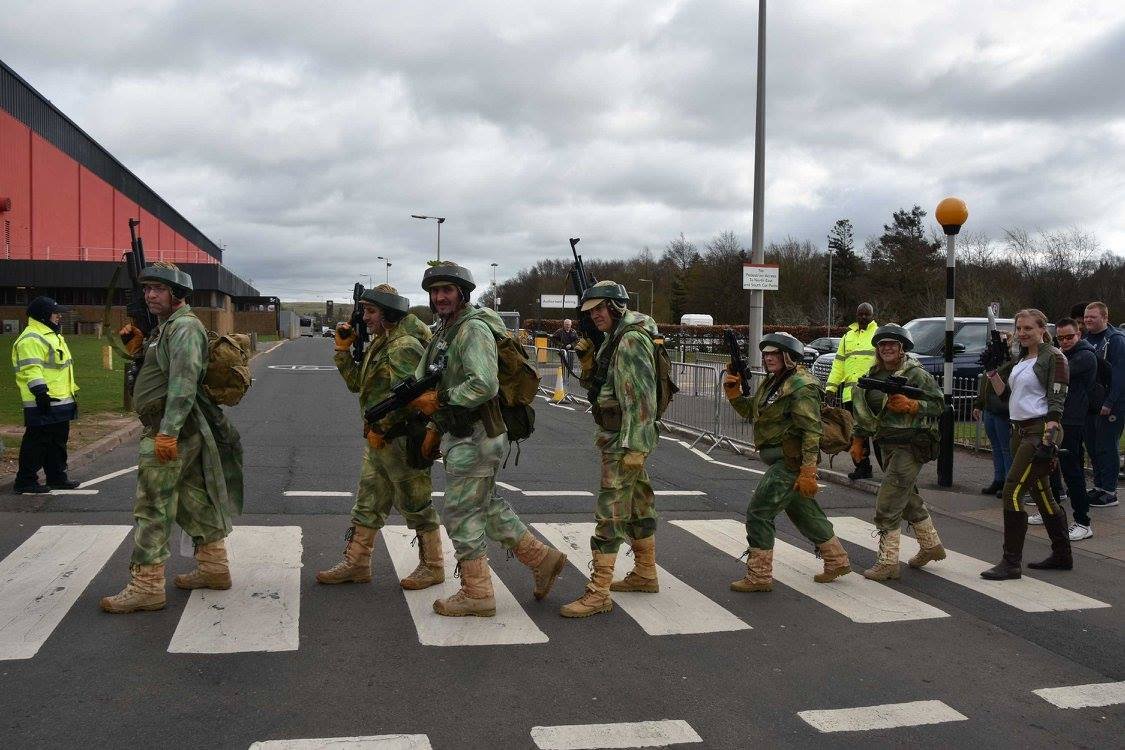 Goofing about is pretty funny too
---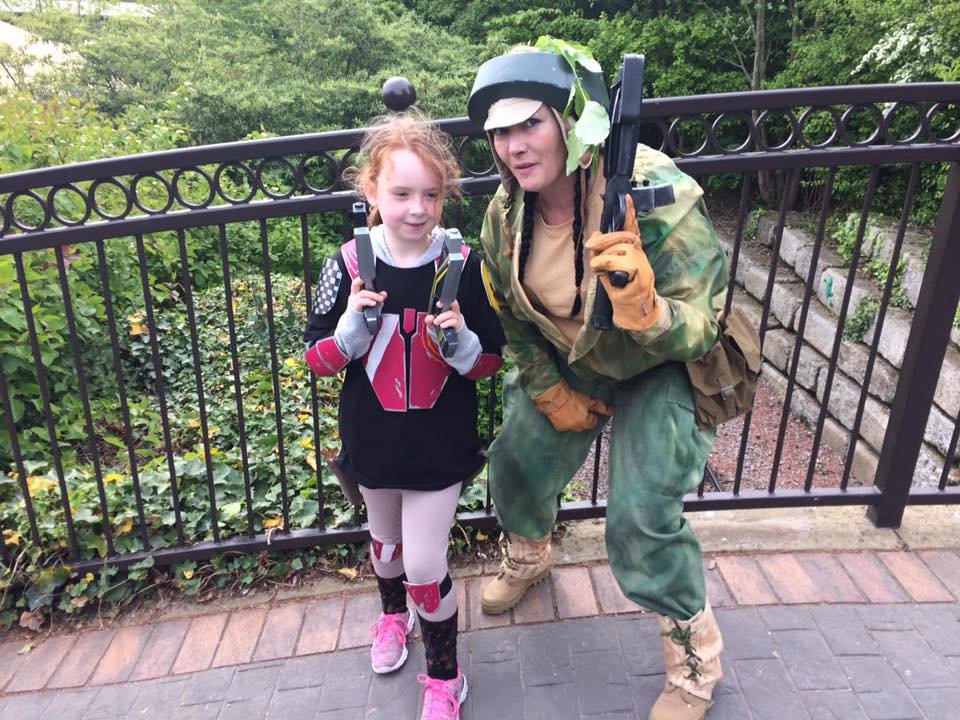 This is why I do what I do , I love to make and help children believe in the characters they truly love and think are real , wait WE ARE REAL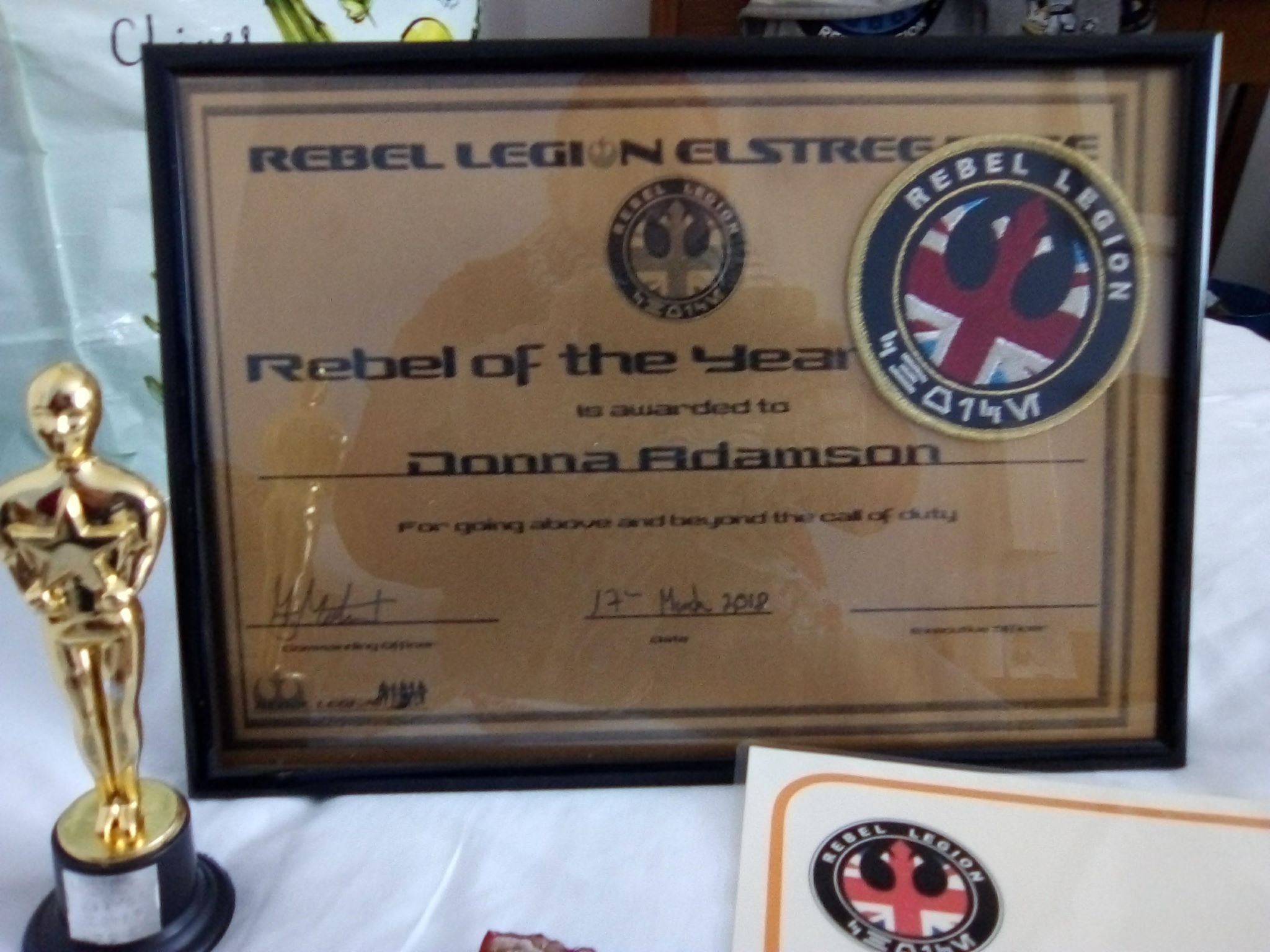 Last night at the RL Bash march 2018 , I recieved rebel of the year away I got the Gold Patch :)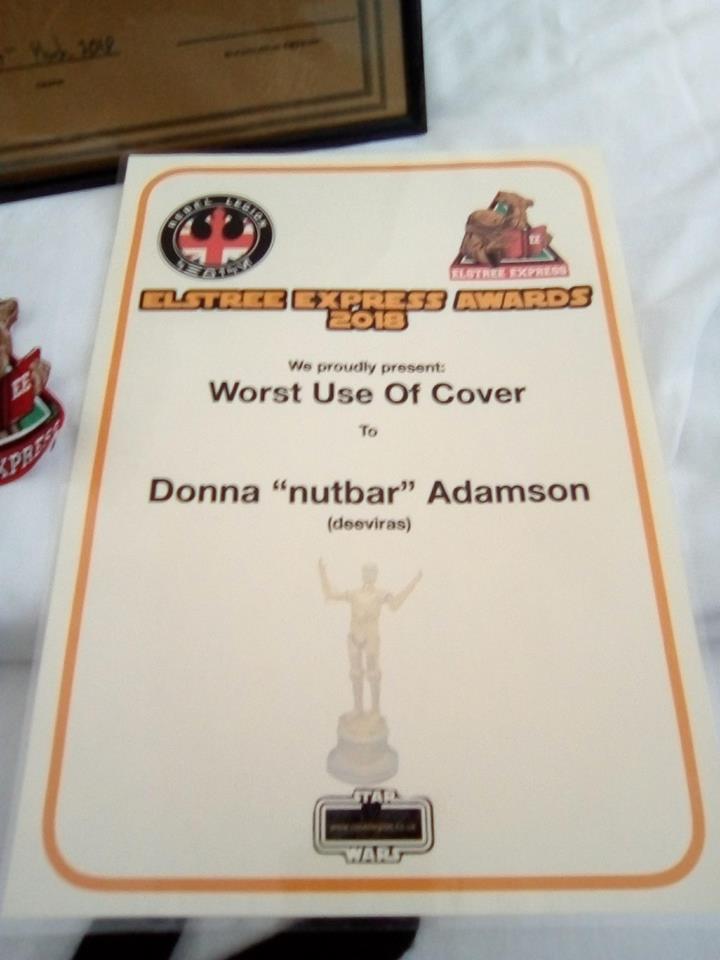 and I also recieved this one ,

Anyway I hope you Enjoyed what you see , . If you did and want to see or hear more about what we do please
UPVOTE - COMMENT- RESTEEM - FOLLOW
@Deeviras' Recommended Blogs you should follow.
@TechMojo , @Gaming-Stuff , @Wetnrecklesa
@C0ff33a , @Mikesthoughts , @Retro-Room
---

If you enjoyed this content, then why not donate some bitcoin or ethereum
| Bitcoin Wallet Address | 1NU5jXjsfBcA8HS863AvPiCoYMBPE19e9n|
| Ethereum Wallet Address | 0x0a6c37a3A3757639B30630781Aa7AD4620CD3231 |
All donations on Bitcoin go towards my chosen charity