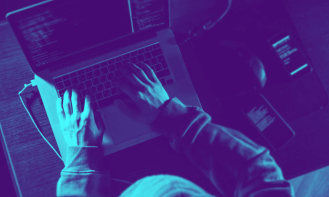 What crypto currency exchange in 2019 was hacked and exactly how much it hurt?
The crypto currency market, which has been on the rise with Bitcoin (BTC) , has unfortunately missed the attention of malicious people targeting crypto currency investors. This year, crypto money exchanges suffered hundreds of millions of dollars in crypto money, both due to attacks and their own mistakes.
Crypto Money Exchanges Hacked in 2019
Balance of 2019 Mt. Although the Gox crypto currency exchange is not as bad as the time it was hacked, the fact that hundreds of millions of dollars have been lost in spite of all these years makes people think. The year began with the sudden death of Gerald Cotten , CEO of the QuadrigaCX crypto exchange , then continued with the $ 15 million Ethereum (ETH) hacking of Cryptopia .
Another crypto currency exchange, Coinmama , came up in mid-February with the leakage of 450,000 e-mail addresses and passwords. The official statement said the crypto money was not stolen, but a significant amount of information was leaked. On March 24, the DragonEX crypto currency platform suffered a loss of $ 7 million. Immediately after Bithumb $ 20 million EOS and XRP losing, he suspected that most of the sector plan.
Binance Hacked
In late March, the Coinbene crypto currency platform was hacked and reported a loss of $ 100 million. In April Binani by the crypto-currency stock to be hacked sector was certainly marked by losses and a $ 40 million announced in the BTC. When it comes to the June Bitru to is stock worth $ 9 million XRP and $ 2.5 million worth of Cardano (ADA) gave the bad news to investors with a loss.
In July, the stock exchange , Bitpoint , suffered a loss of $ 28 million, and in September the more severe attack on the Zaif platform took precedence. Zaif suffered a $ 60 million attack on September 17, of which $ 19 million belonged to the stock market and the rest to customers. Finally, in November, when the Upbit crypto currency exchange was hacked for $ 50 million, the total loss statement for 2019 is over $ 350 million with QuadrigaCX 's lost $ 130 million fund.
Posted using Partiko Android