INTRODUCTION

Source
Game has always been a form of stress therapy which we use to fill in our spare time and also to channel accumulated stress and pressure from our daily activities. We derive joy and pleasure from this form of entertainment.
Throughout the years, we can see how the game industry has evolved. From playing at leisure time and for pleasure to playing to earn and winning competitions, gaming has become part of the means of surviving in this generation.
For some it's a means to earn and a source of livelihood. Which we can see from the attitude of a toddler to an adult, we all see game as one of the souls of entertainment.
With the advent of the blockchain coupled with the existence of cryptocurrency,it is with great joy to see how much people are adopting the latest development in the game industry all around the world.
With the way crypto is spreading like wildfire, and the advanced integration of games on blockchain,we have seen the game industry change and improve from physical gaming activity to virtual/RPG games.We have evolved from buying blue-ray disk / cartridge to making sure we have the best technology/gadget in playing these games.
Here is what the world has been waiting for to bring to us a lot of awesome game including crypto-oink.
ABOUT CRYPT- OINK
Crypt- oink is a blockchain game dapp by one of the fast forward country of the world,Japan.Ranking 19th on the stateofthedapp game dappThis is the first blockchain game to come out of the country and it is built on the Ethereum network. This game allows you to collect pets in the form of pigs and they are called cryptons.These cryptons represents tokens on the Ethereum chain.
As you can see with the image above, emphasis were laid on the characters in the sense that they went all out to make sure the game is awesome in an iconic manner. This simulation game which was created by Goodluck 3 company can be said to be a dapp where you can buy,raise and trade creatures called cryptons.Each cryptons has its own DNA and if you are wise in the way you breed and raise your cryptons, by boosting their attributes in races,the more valuable your cryptons will be and the more crypto you will be able to trade it for.
The name of this game was derived from the Japanese word which is explained below:
This is easily understood if you speak Japanese, but maybe a bit trivial for English speakers: "Ton" (豚) is a kanji (Japanese character) that translates to "Pig", thus "CrypTon" can be translated to "CryptoPig", which became "Crypt-Oink" in English! source
WHY CYPT-OINK
Due to the way the blockchain is built and how competitive the game market is becoming, crypto-oink made sure they got some things right that will set them apart from all other game dapps;
Characterization: If you play the game, you will be able to see how the characters appear in 3D animated form.

Varieties: Each cryptons are uniquely created graphic wise. Although this cryptons are genderless, there are over 3.6 trillion cryptons provided in the game that are waiting for users to discover them.When you start your own ranch, you can breed and create new cryptons with rare forms.

First timers: The dapp was created in such a way that new users can find there way around the dapp by giving us little clue from a crypton named staff.With this, crypto novice can find there way around.
HOW TO PLAY THE GAME
The game can be accessed via the crypto-oink webpage or the game app which can be downloaded via Google playstore on Android or Apple playstore on Apple.
Then you need to download metamask for easy access to the game.With metamask and Ethereum in your wallet, you can go ahead to build your crypton business from scratch to infinity.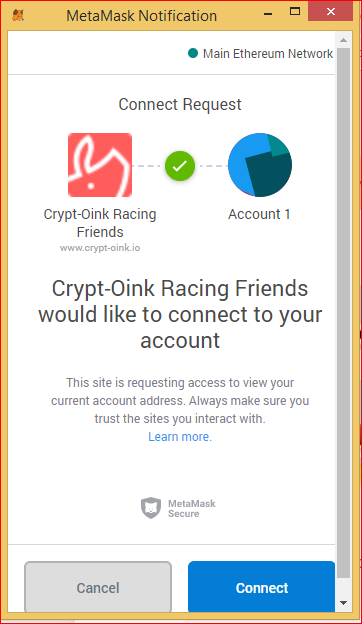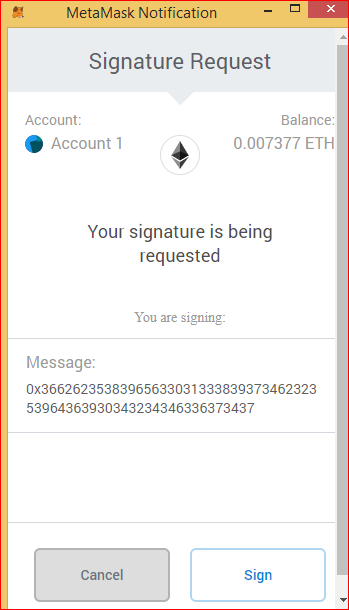 After signing in, you get an assistance from staff Ton who with his/her messages will give you a step by step help on how to go about the game. For me, I was given a single crypton which I fed and raced with in the daily quest.

After getting familiar with the game, I was able to partake in a race for my daily quest and was also given a weapon to win the race.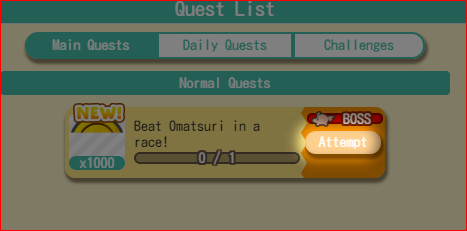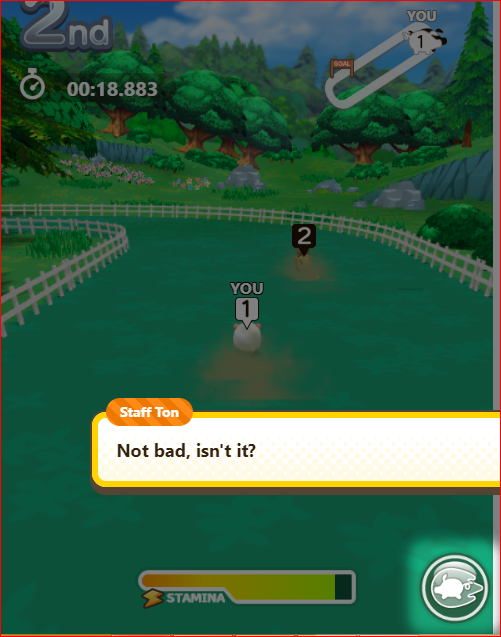 With the help of Staff Ton, I own the race and got myself a gift which was a 300 Oink.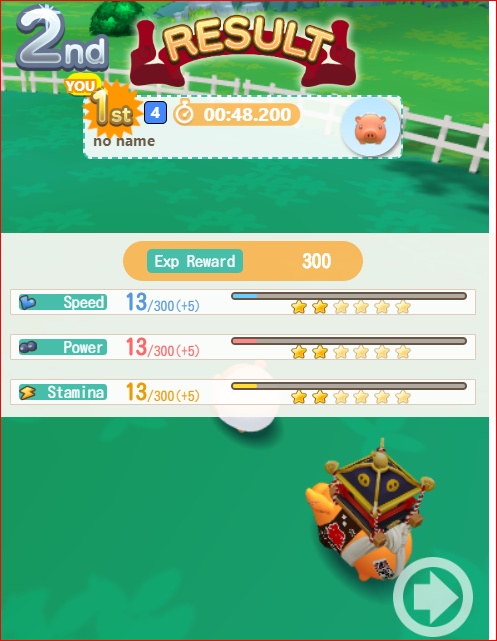 FEATURES OF CRYPT-OINK

We have :
My Ranch: This is where all my cryptons are kept.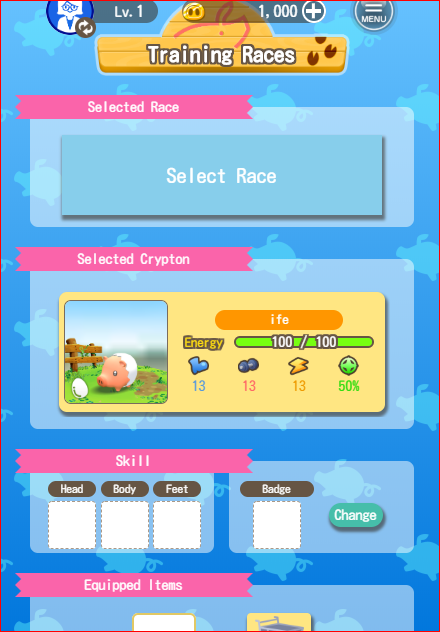 Training Races: Here I can train my cryptons by racing them t test their energy level and stamina and also to win some reward.

Race track: This is for moderate players and can only be unlocked until you get to level 5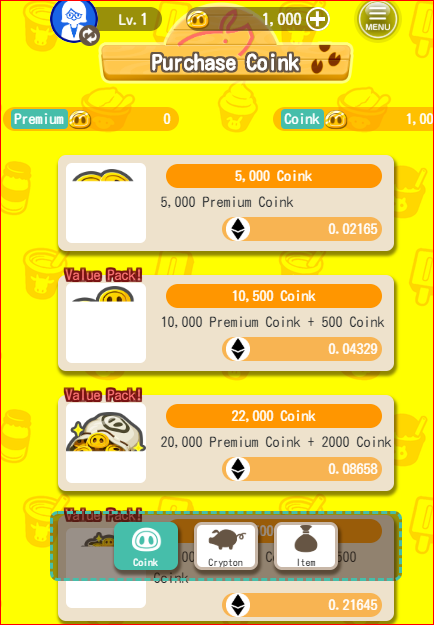 shop: Here you can buy anything you need to build your ranch empire.

Breeding: Here you are allowed to breed your cryptons and can only be enabled until level 3.At this level it shows you already know what you are doing and ways to improve your investment on the platform.
Your level and the amount of coink you have is also displayed on the upper part of the home page.

** WHAT I LIKE ABOUT THE GAME CRYPT-OINK(https://www.crypt-oink.io)**
Crypt-oink](https://www.crypt-oink.io) is a game for everyone and not restricted to a particular gender.

It also gives room for you to invest and make more money on your investment

It added more spice to the platform by giving us daily quest and challenges to keep one on ones feet.

You get daily bonus by just logging into the dapp site.


For every successful quest, you get a reward.

Just like a physical game store, we have staff Ton on ground to help with your way around the dapp.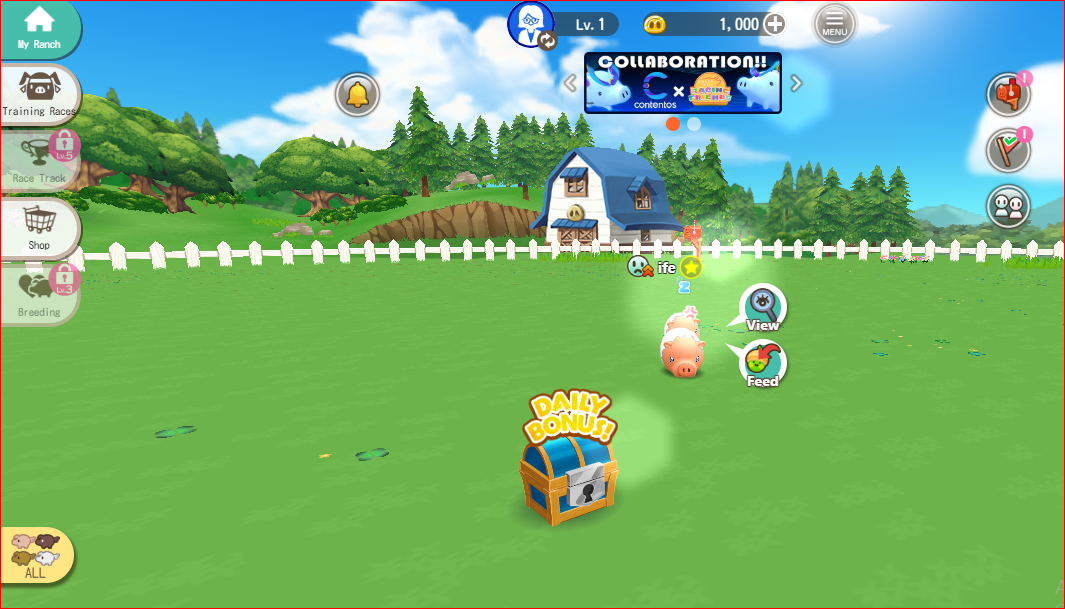 WHAT I DO NOT LIKE ABOUT CRYPT-OINK
It shows that its a Japanese based game and the mobile app displays this with their language all over the place.This can be distracting because it is a world wide game and not for Japanese alone, so I would emplore them to make use of English language first and japanese in lower font.

For first impression, I do not really like the way the homepage is displayed, it looks scanty for a start.

If one do not have Eth, you cannot enjoy the game. I tried playing when I had nothing and played when I had some Eth and I could see the difference.

I still cannot find my way on the app so I had to make use of the online webapp.

The screen is too big for the game characters. My ranch appears small and I have to keep zooming so as to pick the words highlighted on the screen. Words like feed.
INCONCLUSION:
I will be rating the game 3/5 which is based on the technical part and characterizatuon.The site loads faster and for giving me staff Ton as an helper on the dapp.I would like to tell the developer to make use of the space on my screen and not let the cryptons and their activities be congested.I would also like to access the site and be able to play a challenge or quest without having any Ethereum in my wallet.
You can follow crypt-oink on these following handles to know better about it.
medium
twitter