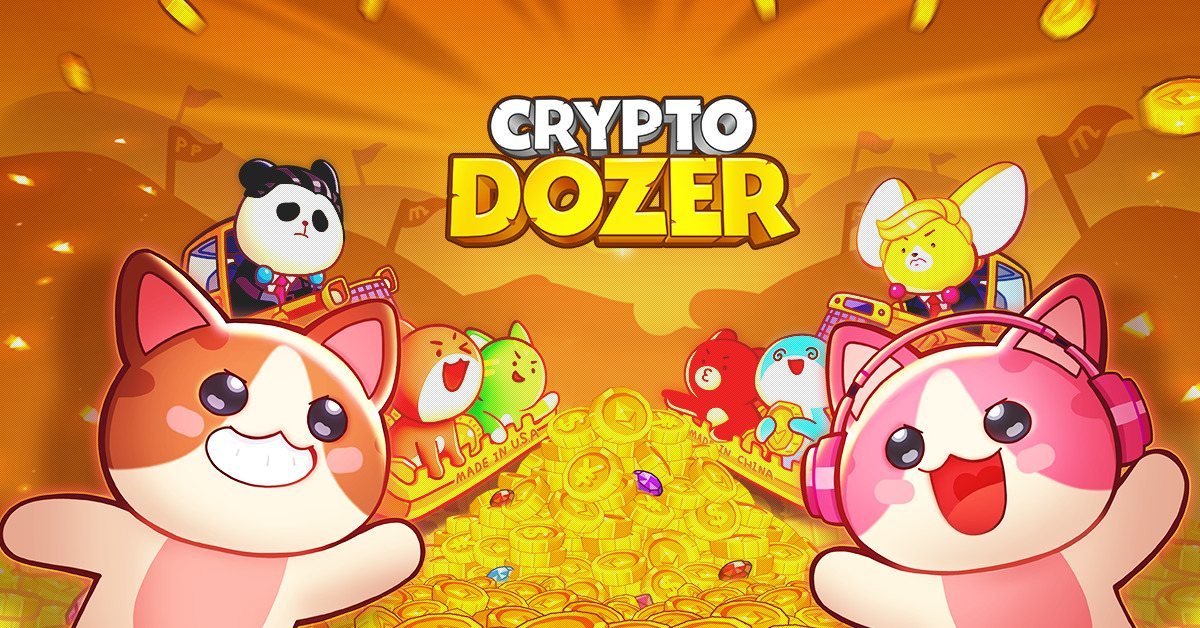 INTRODUCTION
Game has made a lot of people billionaires and so as it made a lot of people popular.The game industry can be said to be a cycle whereby day in day out we see lots of improvement and development on one game or the other.It is like a platform that housed groups of intelligent people who strive daily to come out on top and also to be crowned king in that field they are racing for.
So many games have come and go from the older generation till this present generation unto the coming one.It is a cycle that has no end and as long as there will be improvement in our technology, there will be improvement in our games too.
Now with the blockchain existence, people see this as another avenue to showcase their talents and also to open doors for people to invest and earn. Why sit in front of a screen for hours without earning nothing or why drain your data without no reward. This are what the blockchain gamers have come to solve and help us with.
With this been said, I introduce to you one of the games where you can earn and invest depending on your financial wisdom.This game is called cryptodozer
WHAT IS CRYPTODOZER
Crypodozer was built on the ethereum blockchain and it is ranking 8 on the stateofthedapp game list.It is a game where you line up and push your coin and doll to earn yourself some Ethereum.
HOW TO PLAY
First you need to have metamask or any ethereum wallet through which you can login to the game and start playing.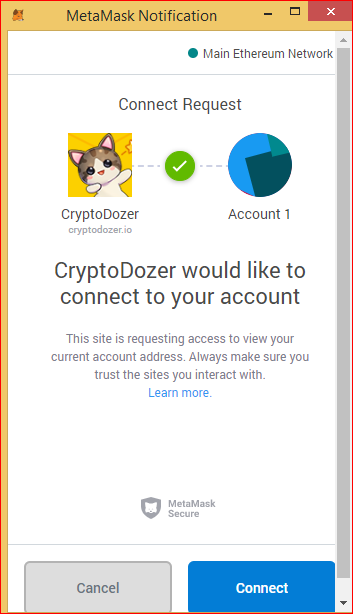 All you need do in this game is to click on the coin maker which releases coin for you to push to the front where you earn yourself some point and if it drops by the side it will not be counted.You also get gift boxes and dolls from time to time to be pushed as well, if any of them drop, its an additional reward for you.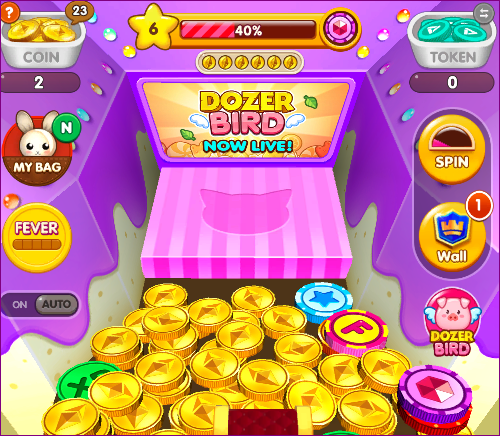 Like every other blockchain game, you would be needing some tokens in form of crypto to be able to enjoy this game.In this instance Ethereum is the crypto and you can earn and trade with the dolls as much as you can with your token.The game has different bonus coins for the player. If you for instance hit an XP coin into the bonus pit, you get the coin 5 times. This XP coins will push you higher than the normal pace you were going and with this new level, you will be opportuned to hit either a rare or unique doll.That is, the higher your level, the more chance you have of getting more lovely dolls
FEATURES OF CRYPTODOZER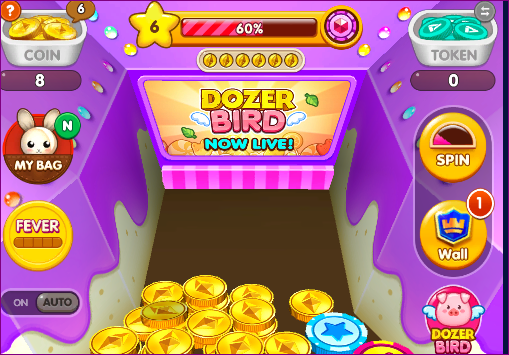 Coins: This is the place where you get to see the amount of coins you have left and how many seconds it takes before it gets refilled.

My bag: This is like your wallet in the game where all your reward in place of boxes are saved.


Wall: This will guard the two sides that allows your coin fall without counting.It guards the both sides for some minutes and then it goes off again.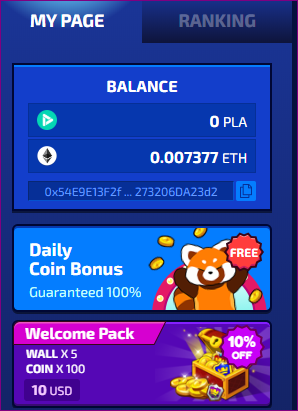 My Page: This is where you play the game and see everything that concerns you

Ranking: This is where you see the top players and investors.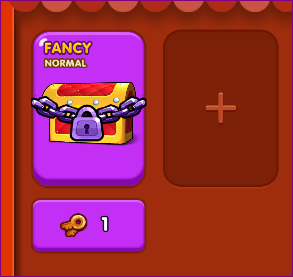 One important factor in the game are the keys to unlock the crate or gift box as I fondly call them.Once you are lucky to win one of this boxes you will need to buy the key to unlock them with your Ethereum like you can see below.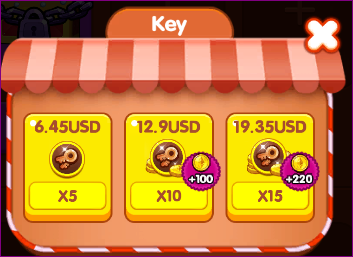 PLA is the token associated with the game which you can get buy using your Ethereum.
WHAT I LIKE ABOUT CRYTPODOZE)
I love that the site is colourful and colourful

Once you have any Erc-20 token wallet, you can start playing the game immediately.

The game does no rely on mass adoption to function.

You can choose to donate to charity (UNICEF) instead of changing your doll or token to Ethereum.
WHAT>WHAT I DO NOT LIKE ABOUT THE CRYPTODOZER**
There is no quest or challenge to test your skills with other players.

You cannot play as a guest or a tester because there is no automatic wallet creation for novice.

The mobile app is not functional because the app still runs online.

You cannot get your return on investment except you get to level 20.
INCONCLUSION
cryptodozer
is a simple game and I will be rating it 4/5.Simply because it is straightforward and does not require you spending a lot of crypto at the beginning. It also has the goodness of the players at heart should incase you want to donate to charity.
All images from the cryptodozer game page