It's no secret that the future of our blockchain will be based on dapps. Dapps are the future and developers and doing their best in order to offer the best possible user experience to all of the users out there.
The price of steem might have been hammered since the early days of 2018 till now but lets see what happens behind the scenes.
And what is the best place to see that? The State of the Dapps of course. So this is how the overall rankings look like.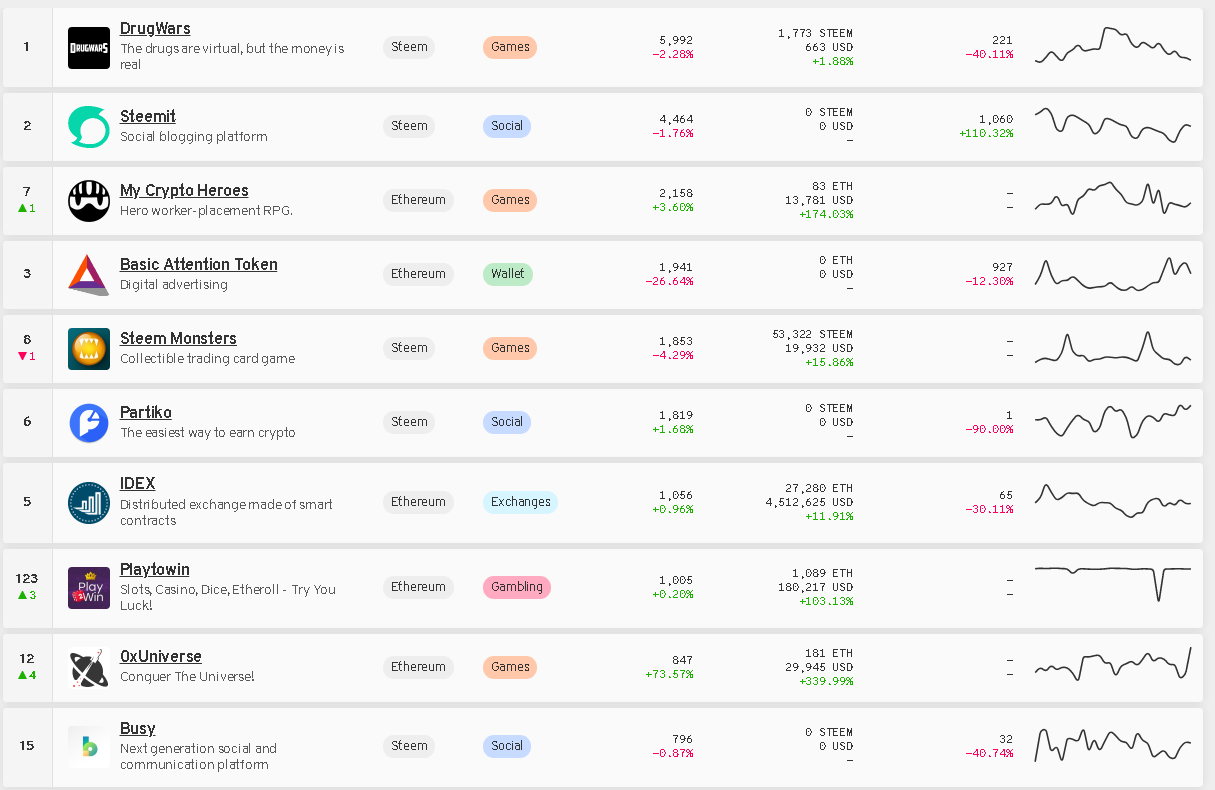 Yeap, the game that has been judged more than anything else thus far is sitting on the top spot, followed by @steemit platform, while @steemmonsters, @partiko and @busy are all in the top ten.
But what about the daily active users?
Maybe things look different there....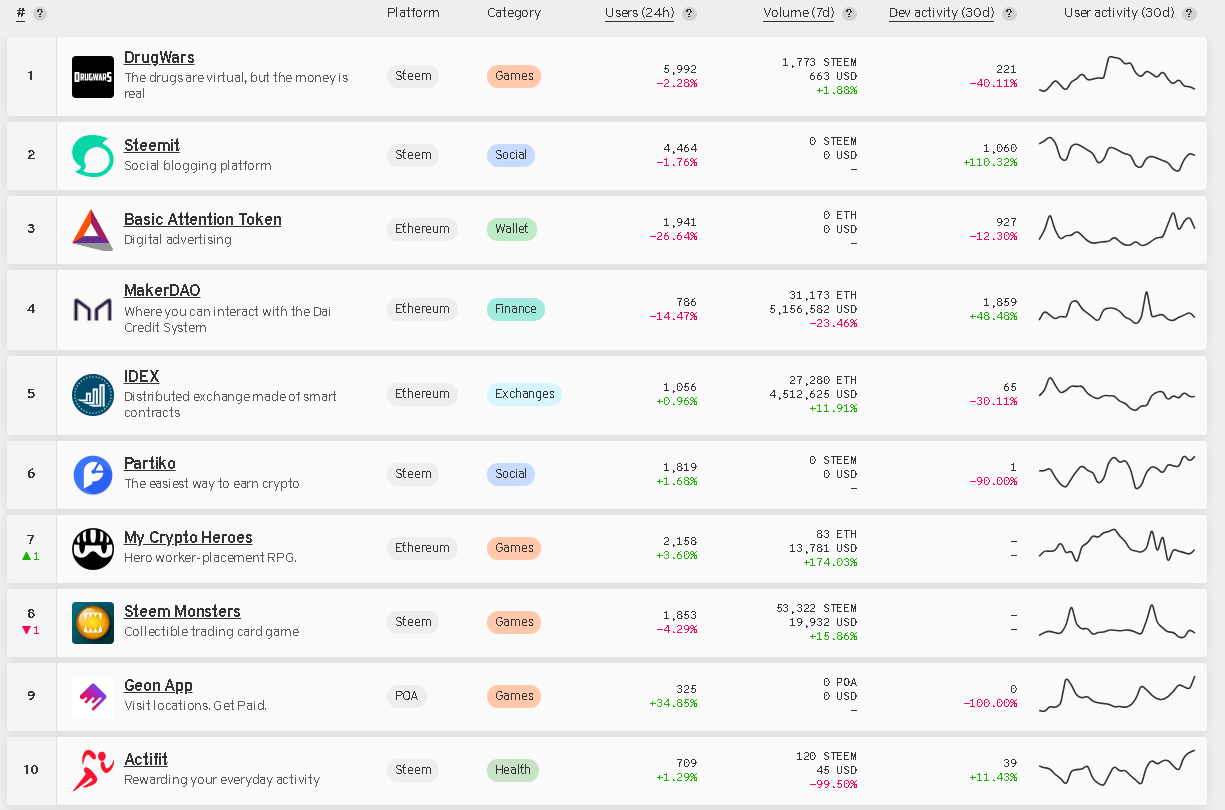 Nope...top 2 spots are reserved... while @partiko @steemmosters and @actifit are all in the top ten once again and @steemhunt, @esteem, @dlike, @dtube, @steempress and @fundition are placed also in the top 35.
Still wondering why devs are trying to build the best app on top of steem blockchain? Because community is a big thing. Because real users will make everything possible...
This is the future...right there.
And sooner rather than later...this thing will explode...so make sure you are part of this revolution.