Hello Everyone,
Good day to you.
This is my entry for the task started by @oracle-d.tasks and @dapplovers to review Game Dapp listed in StateofTheDapps web portal.
Gaming is a fun activity and its very popular across the world. Now it has been considered as a type of entertainment and there are lots of people who feel entertained and relaxed after playing the game for some time. Gaming is fun and most of the people like to play games to keep them entertained along with brain exercise. It's not just limited to kids and even people of any ages love to play games.
Gaming is a billion-dollar industry and growing rapidly every year. Lots of developers are working in this field and are earning well. Its fantastic profession for them. Last year (the year 2018) total revenue for the gaming industry was approx 135 billion US dollars and its annual growth rate is above 10% which is considered very good. As per the growth rate based on last 3 years, it's expected that by the year 2021 gaming industry will touch the revenue mark of 180 billion US Dollars.
So Gaming is not a small and industry and in fact, it's a billion-dollar industry and it's growing faster. I am going to review CryptoDozer game in this post and tag line of this is "Play and get the 70 ETH Doll!"
---
Introduction of CryptoDozer (Play and get the 70 ETH Doll!)
CryptoDozer which is game Dapp built on Ethereum Blockchain platform. This is based on Ethereum blockchain and power by ETH cryptocurrency so we can play and earn ethereum. There is a collection of dolls in the game with different pricing value. We can play and collect these dolls and later can be exchanged and we can get real money. With the involvement of blockchain now we can enjoy gaming and earn at the same time.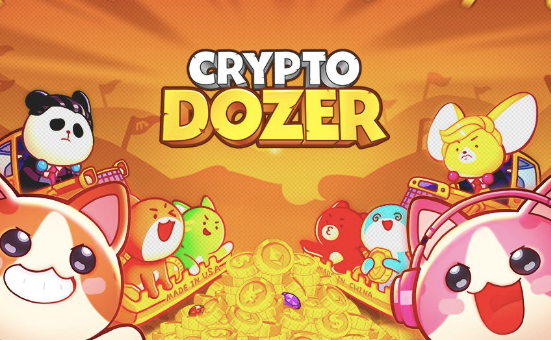 ---
How to start playing CryptoDozer
I tried playing this game on my Macbook but it did not work and shown me this message that this game is not for mobile so I switched to my smartphone.
Cryptodozer and dozerbird games are developed by PlayDapp hence I can see both names like in this notification is by dozerbird.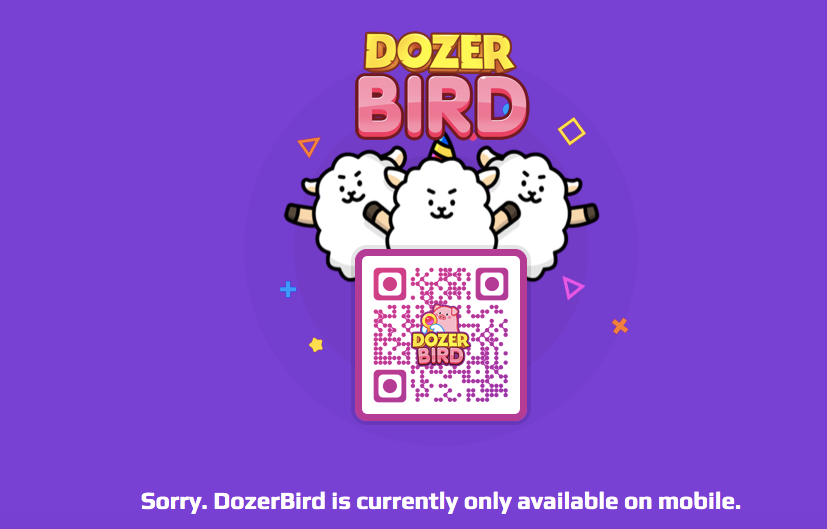 Then I played the game on my smartphone.
Need to open the website https://cryptodozer.io
After opening the website game will load faster and shows a welcome message like this-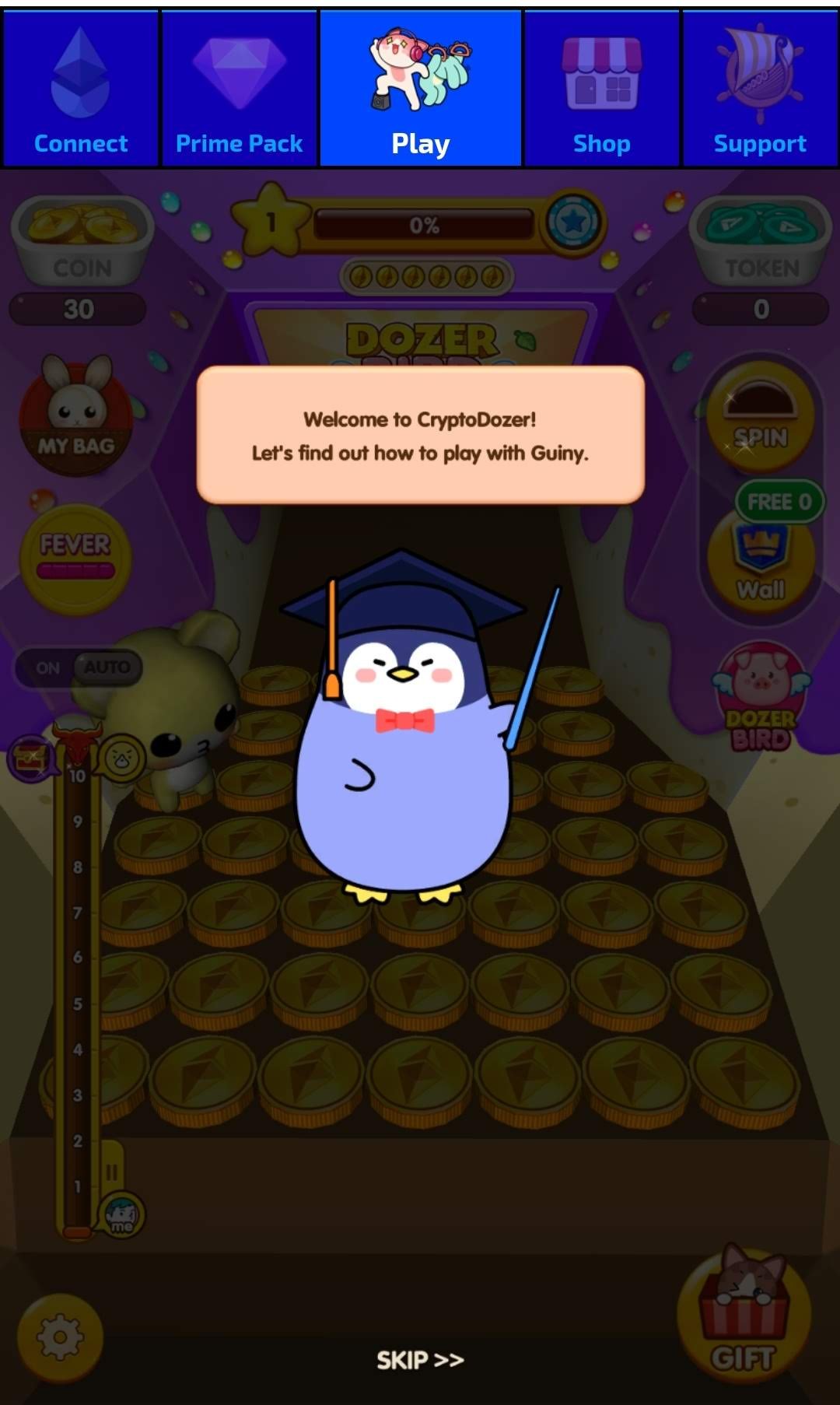 As shown in this photo, there is another basket for token however token balance is currently zero. These tokens will be used to buy coins.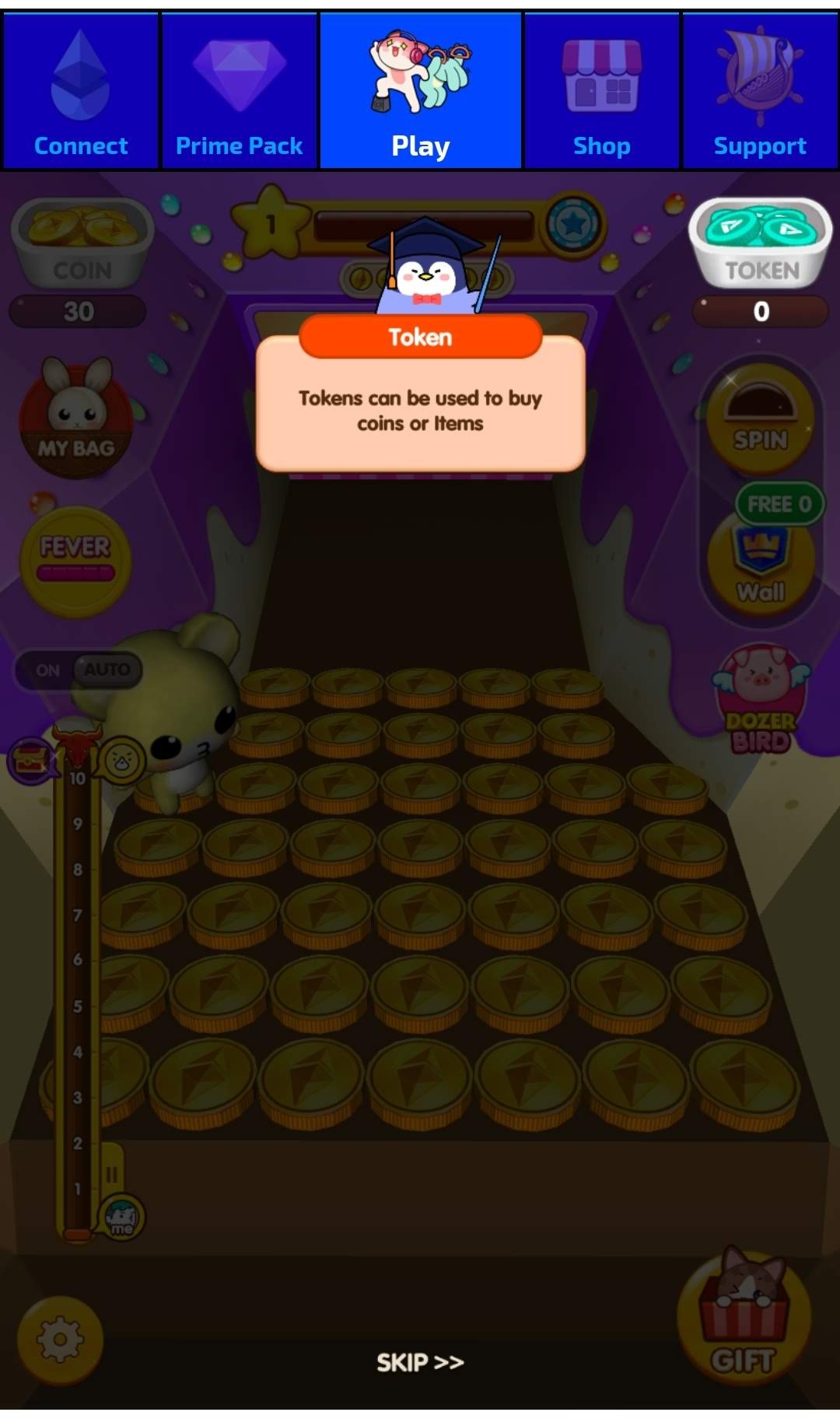 There is a basket having 30 coins and we need to use these coins to play this game.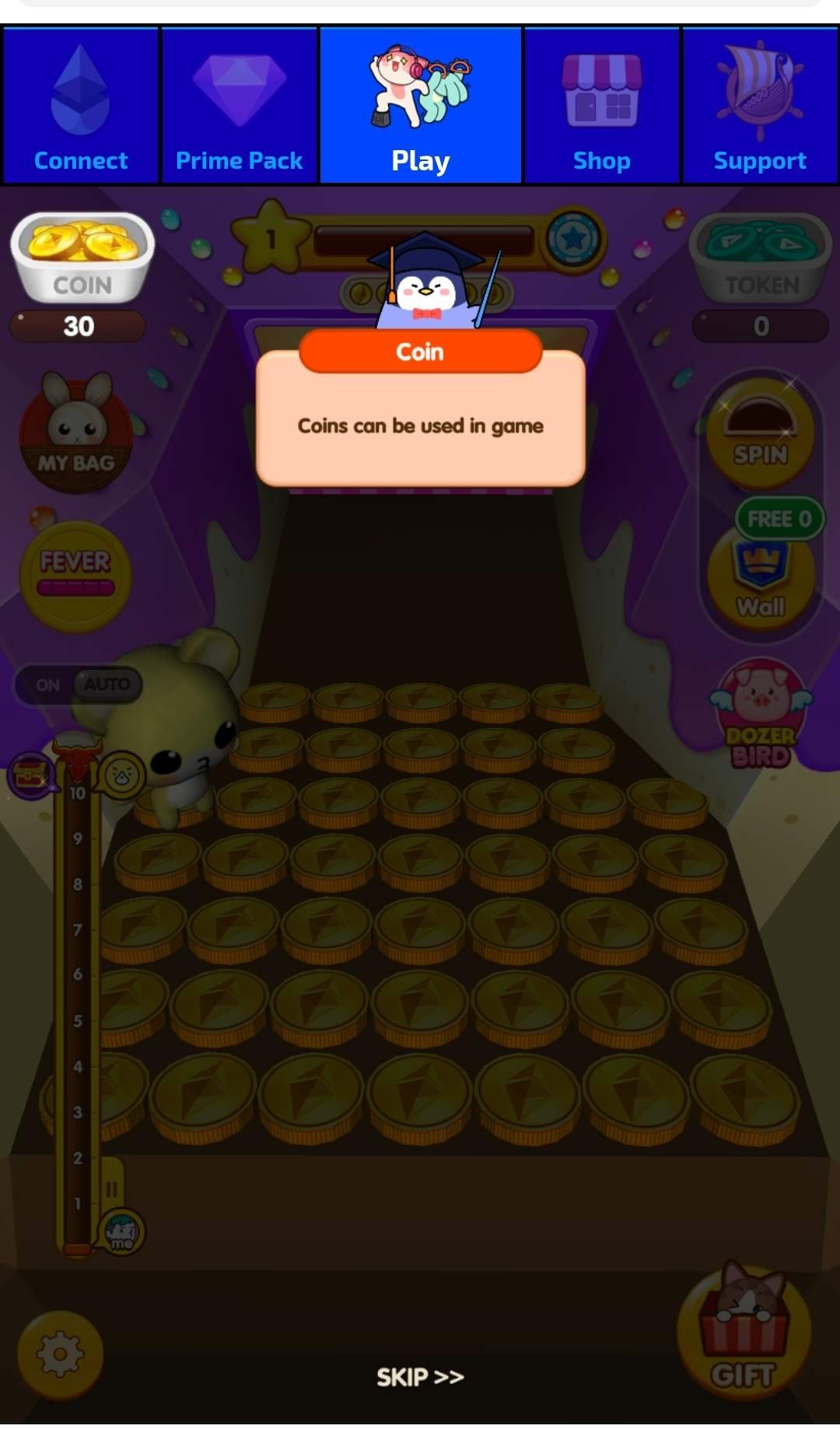 There are some fancy boxes that we can get at every level.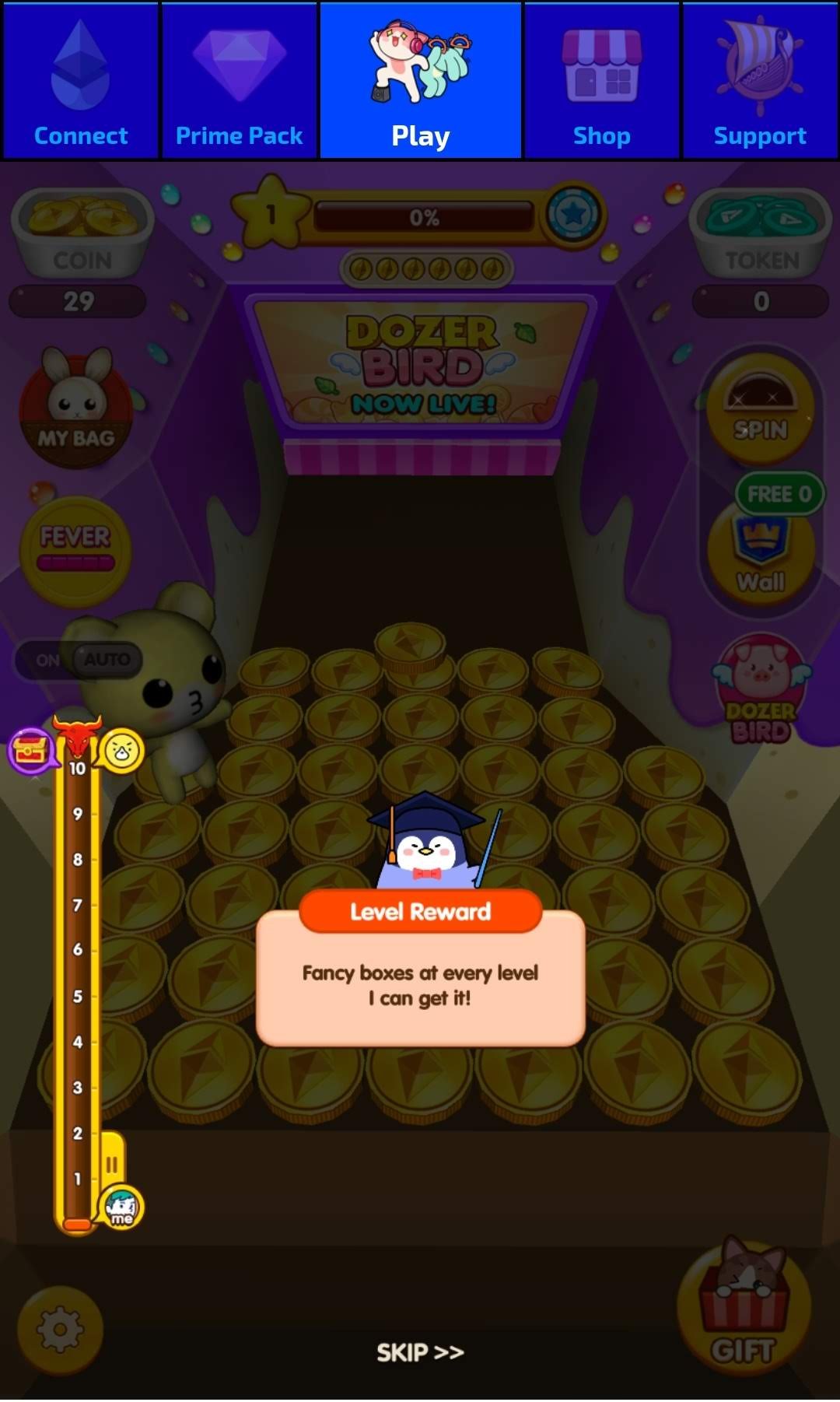 Awesome! I got a fancy box and this cute doll has come to cheer for it.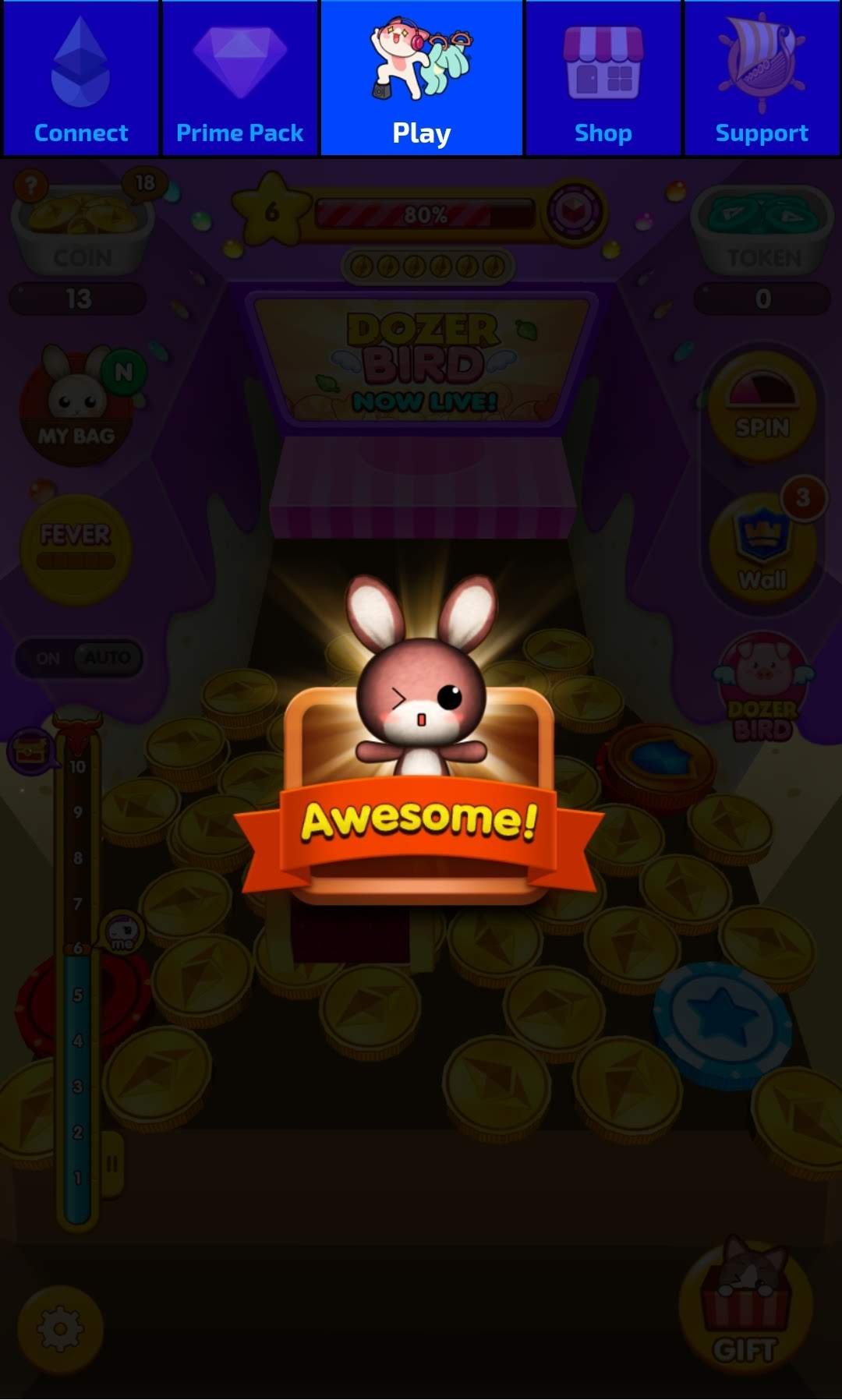 My Likings about this Game-
I played this game for about 2 hours and initially, I felt like its a game for kids only and not my type but after playing for time I started enjoying it. I like playing games a lot but never played any games that are based on blockchain. This is the first blockchain-based game that I played.
1- I liked the speed of the game as it works fast without any lag as I played in the smartphone.
2- Game is built in such a way that it runs smoothly in the smartphone browser.
3- Graphics are so cute and beautiful
4- Game is very easy to play and I could play it well even after 1 minute of a tour of it.
5- It supports popular wallet like Coinbase, Trust wallet, and Metamask.
6- Exchange option is provided within the game interface.
7- Guest player option is provided which is nice and anyone can play for fun simply, however, any game data will not be saved.
What I Didn't Like about it
Though I like playing the game still I feel there is some scope of improvement and the team should work on it to make it even better.
1- Lack of Smartphone App- Now when game smartphone apps for android and iOS are so popular but this one is only available on the browser version.
2- Social Media Login missing- Its required to setup wallet to play the full-fledged game and then the only game date will be saved. If any user doesn't have a wallet then he has created a wallet first. The team should add login option using social media like Facebook/Twitter or Google so that one can log in and play the game without worrying about game data loss.
Rating
⭐⭐⭐⭐
Conclusion
Overall I can say this is a nice game and player of any age can enjoy it thoroughly. Its a kind of addictive game that once we start then stopping would be difficult because it creates more interest because we can earn more coins and boxes while playing. This game has huge potential to get more users because its a nice concept to earn while playing and because game is easy so more players will come on-board but they have to do some marketing to be noticed by people and last but not the least and even their tag line says "Get 70 ETH doll) so should try to get that doll and I know its not easy but trying is always the right approach.
---
I have used images from the website https://cryptodozer.io/ for this game Dapp review only
Wesbite-
Facebook page
Twitter Handle
Medium Channel
Telegram Channel
Task post- https://steemit.com/game/@dapplovers/review-a-game-dapp-and-earn-rewards-ft-state-of-the-dapps
Thank you.