Github Repository
Project Repository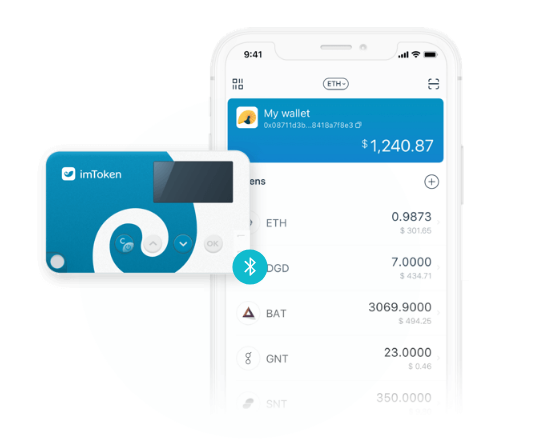 [Source]https://token.im/
One of the downside of the blockchain is having a safe wallet.Due to the nature of the blockchain and how competitive / unpredictable the market is,so many wallets are in existence with either positive or negative review.One of the major concern still remains how to prevent our funds from swindlers and hackers.
With centralized dapps users have no power of their own and this is why decentralized dapps are created to restore this power and make sure we are in total control of our funds.One of this decentralized wallet is Imtoken.
As a crypto novice, having used this app, it is surely one of the best wallet you can save your crypto and manage them effectively.
ABOUT IMTOKEN
In the month of May, 2016 Imtoken(token.im) was created a s a mobile wallet on the Ethereum blockchain by Consen Labs.Since its inception it has gone on to be one of the best wallet in existence as well as the most popular of them all.It was created solely for Ethereum platform but due to its success and widely acceptance it was updated into accepting other crypto asides Ethereum.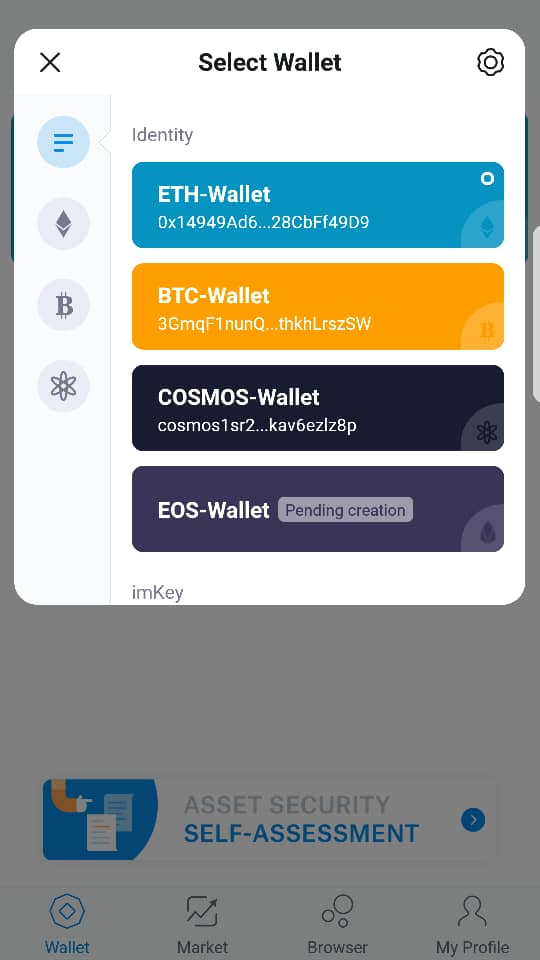 FEATURES OF IMTOKEN
It is a multi-platform wallet: In the sense that you can trade coins like Bitcoins, cosmos, EOS and Ethereum which is the foundation.

Importation of extended wallet:
With this wallet, you can have different wallet in your single wallet.By integrating other wallets of coins the dapp supports. They will all have their different wallet addresses.

Supports external hardwareImkey hardware wallet: This works like a security system once integrated on imtoken wallet.This external hardware has Bluetooth support which when paired with imtoken, funds can be moved from imtoken wallet to imkey wallet.

Secured wallet with QR code and Biometric authentication:This is optional for users, it had to be put in place under the app settings.It involves visual identification like fingerprint, facial and QR barcode.

Market: Here you can see the market prices of crypto at your fingertips without exiting the app.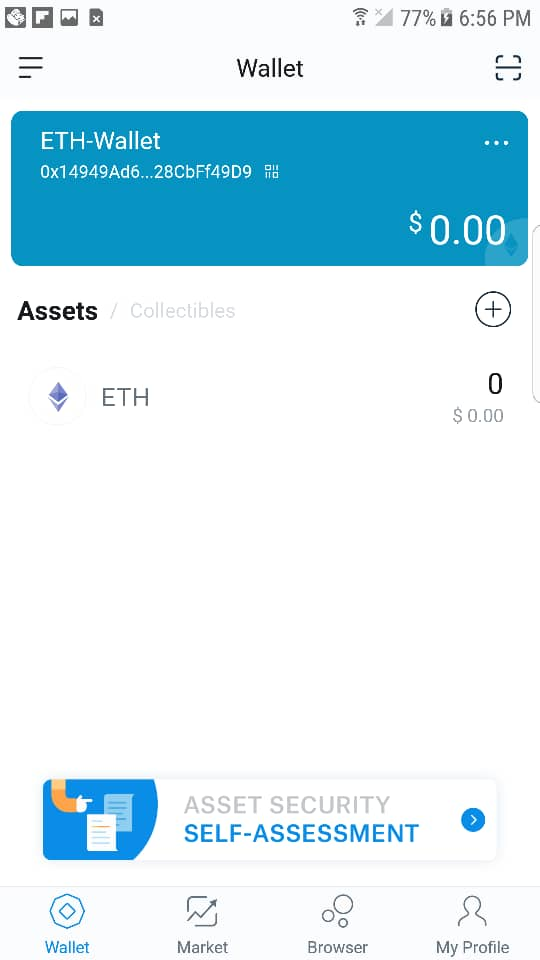 GETTING STARTED WITH IMTOKEN
Launch the app and then agree to the terms and condition.

Create your identity and follow with the prompt command.Do not forget to backup your memonic seed, it will help you in recovering your account incase of anything.
IN CONCLUSION
With imtoken your funds are safe in the digital wallet and you do not need to be afraid of cyber attacks.
I am rating this dapp 4/5