OMG Statera (STA) had a big crash today, down 80% or more...
Nearly $500K was Drained From Balancer Labs Pool tanking Statera! Is now the time to buy? Check the link below to the article with more info!!
https://coinfomania.com/defi-disaster-statera-sta-just-tanked-72-after-500k-balancer-labs-pool/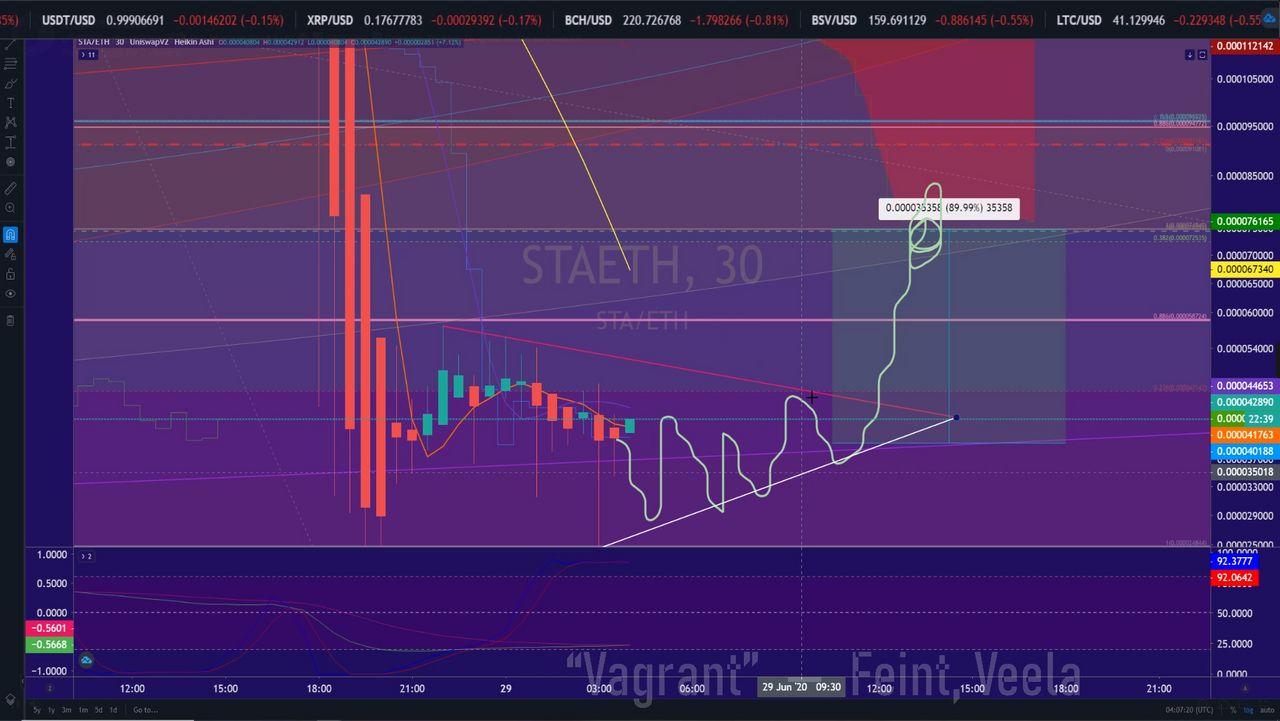 STA down 80% today!!
https://stateratoken.com
STA Statera had a big crash today, down 80% or more...
Is now the time to buy?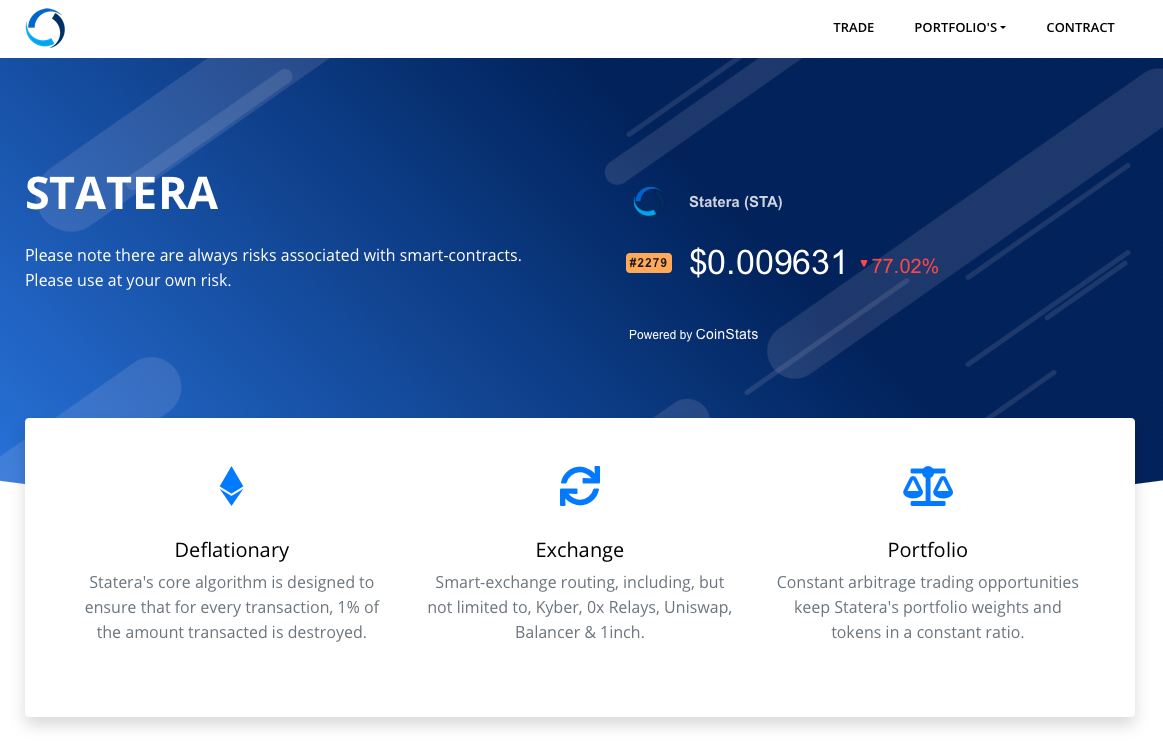 Luckily I Sold the Statera top & took profits last night...
Because when I woke up today i was able to buy way more STA than ever!!! The reason for the dump were due to rumors about some new exploit on one of the STA balancer liquidity pool contracts! OMG, What??? Luckily the head dev is going to reimburse the balancer investor's stacks!! I did purchase more, a lot more and even staked a bunch to a different pool today.

https://uniswap.exchange/swap
I am confident the developers will get all the exploits patched and STA should bounce back so i bought my STA back today!!! It's already rocketing back up, made a few thousand bucks in first minute of the swap!!
NOTE: when trading STA on uniswap, always use round numbers without decimals, or it won't let you buy or sell!
STA
https://uniswap.vision/?ticker=UniswapV2:STAETH&interval=60
Staking STA and ETH for 6.57% WOW!!
https://coinfomania.com/defi-disaster-statera-sta-just-tanked-72-after-500k-balancer-labs-pool/