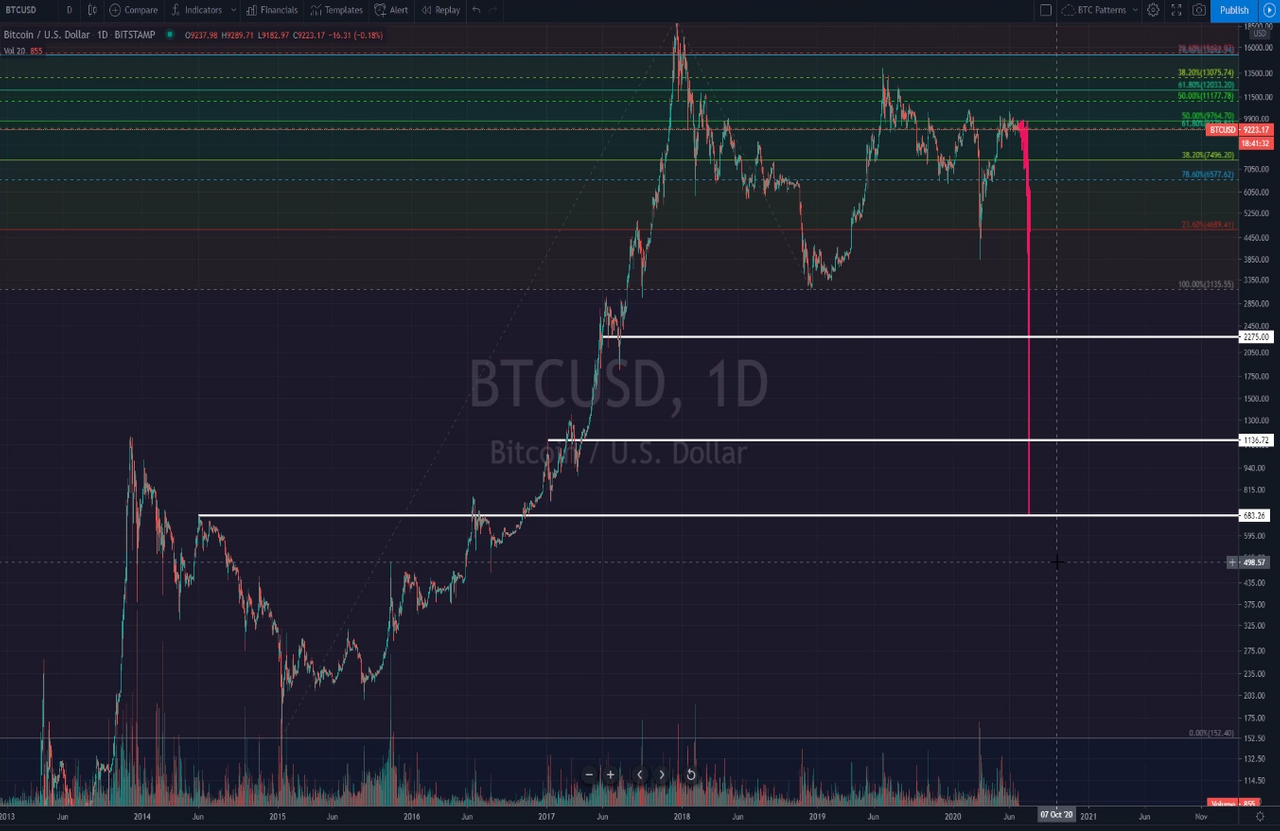 Bitcoin Bearish Price Projection! Source: Crypto's Picasso
The Bitcoin Bearish Scenario!
How long will it take to break $10600? At this point i'd say forever!!
It's always good to be prepared!!!!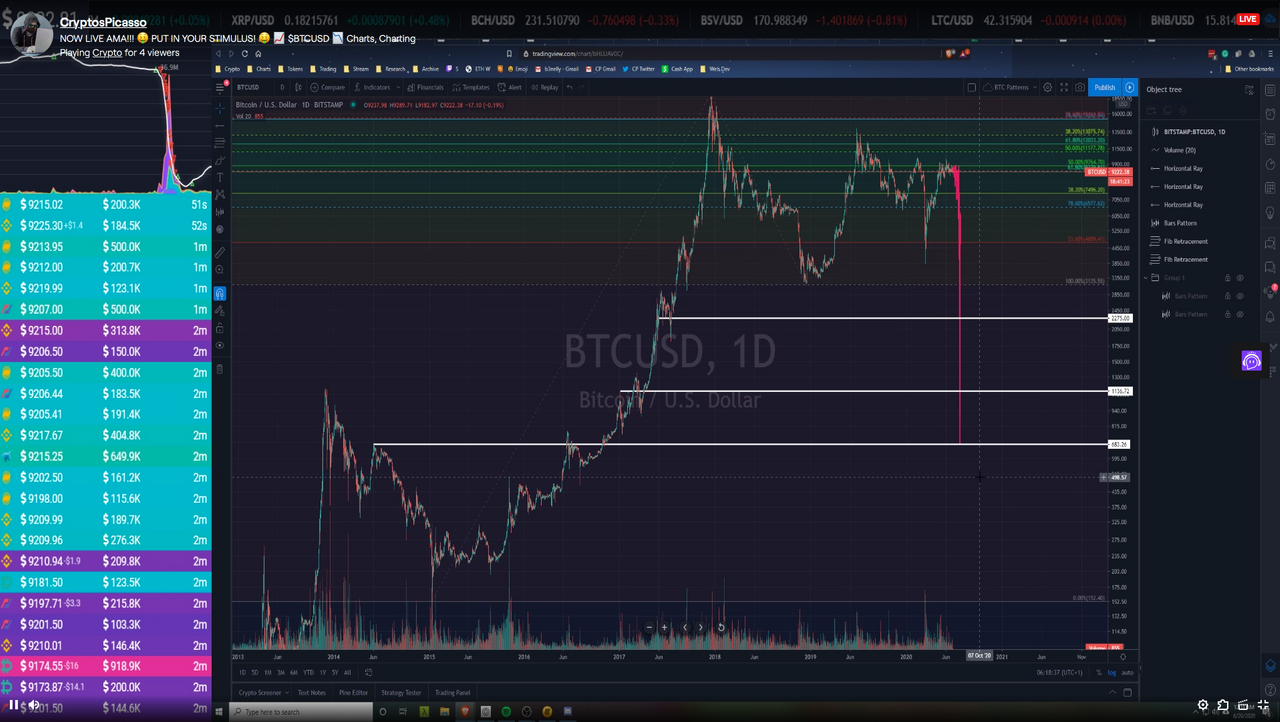 Bitcoin could bottom out around $600!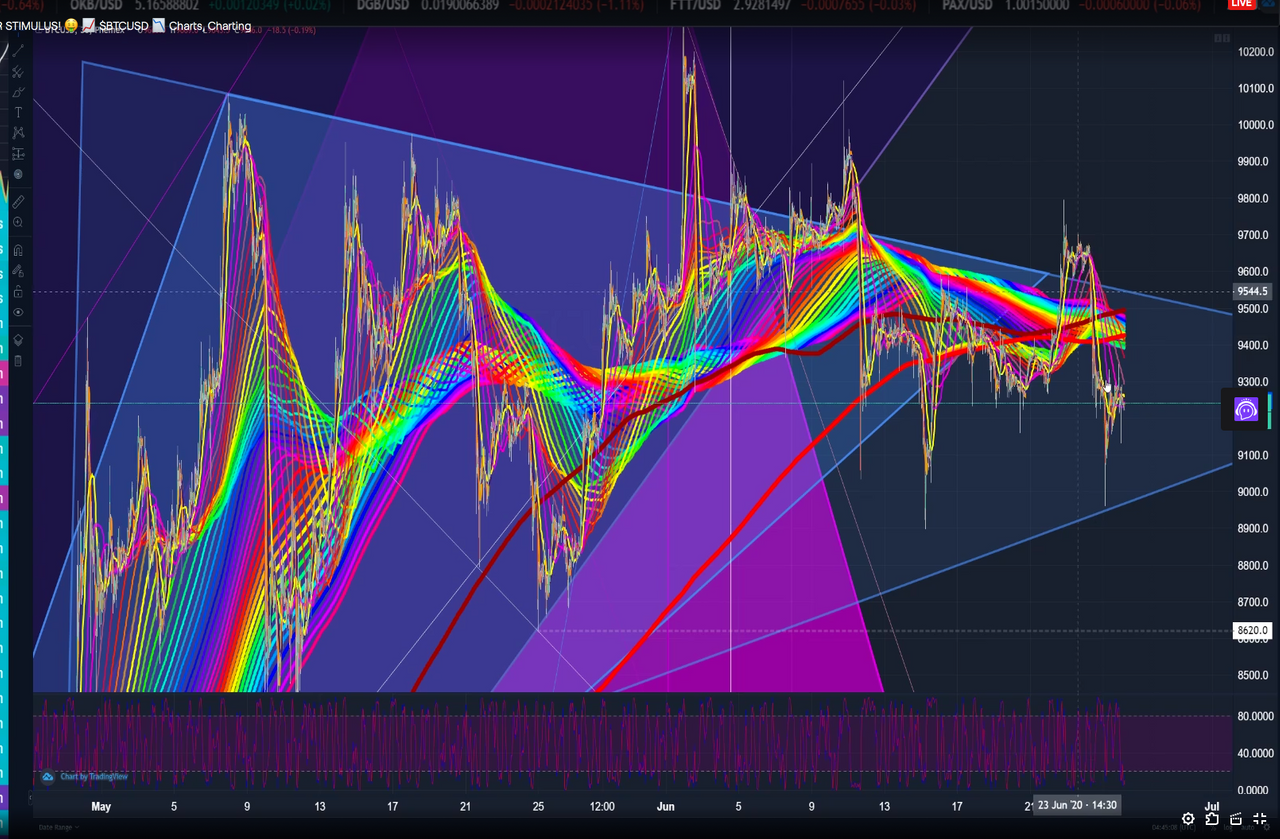 Crypto'sPicasso Uses a lot of Moving Averages!
ZRX just listed on Binance Futures!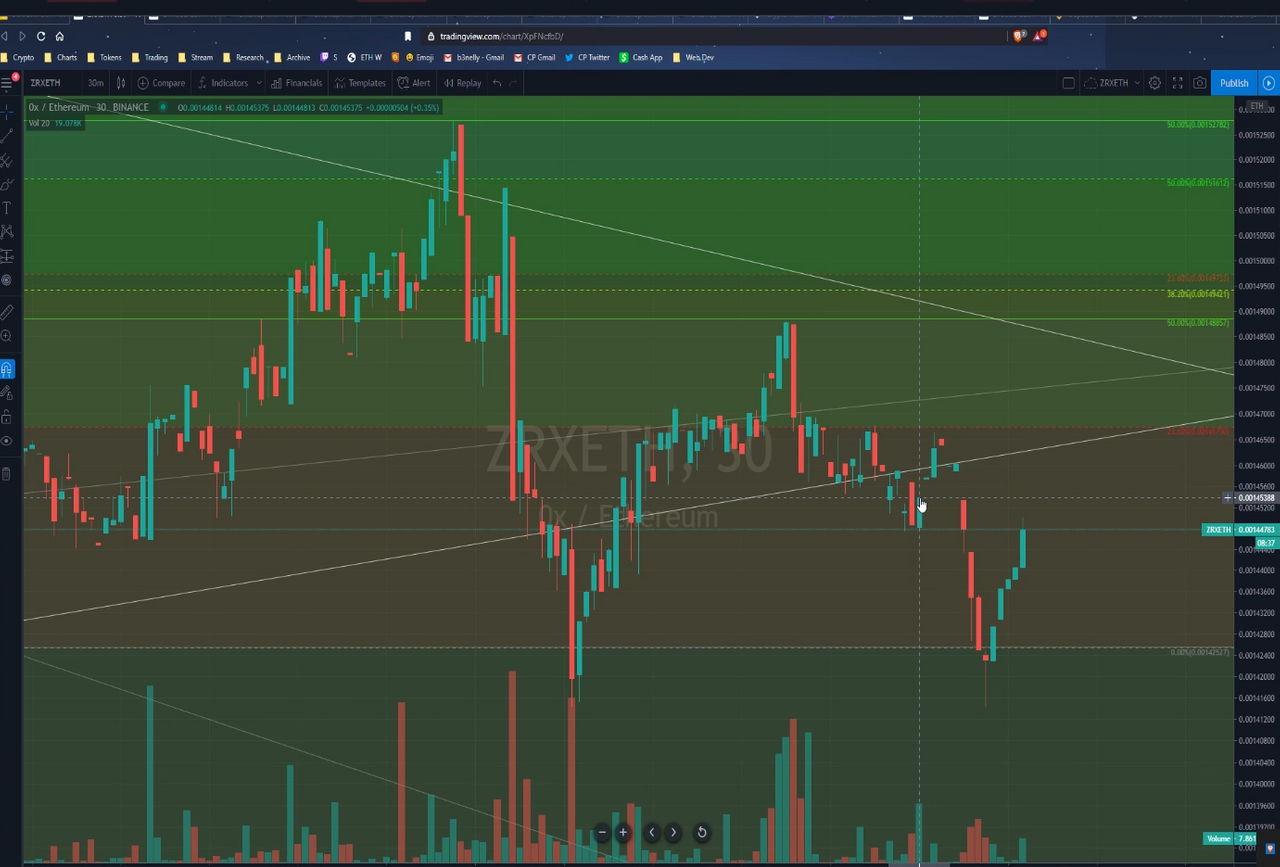 ZRX has been Gapping around a lot ever since the recent futures listing!!
Picking up some Stacks with Uniswap!
Just about to pick up some very cheap HEX2T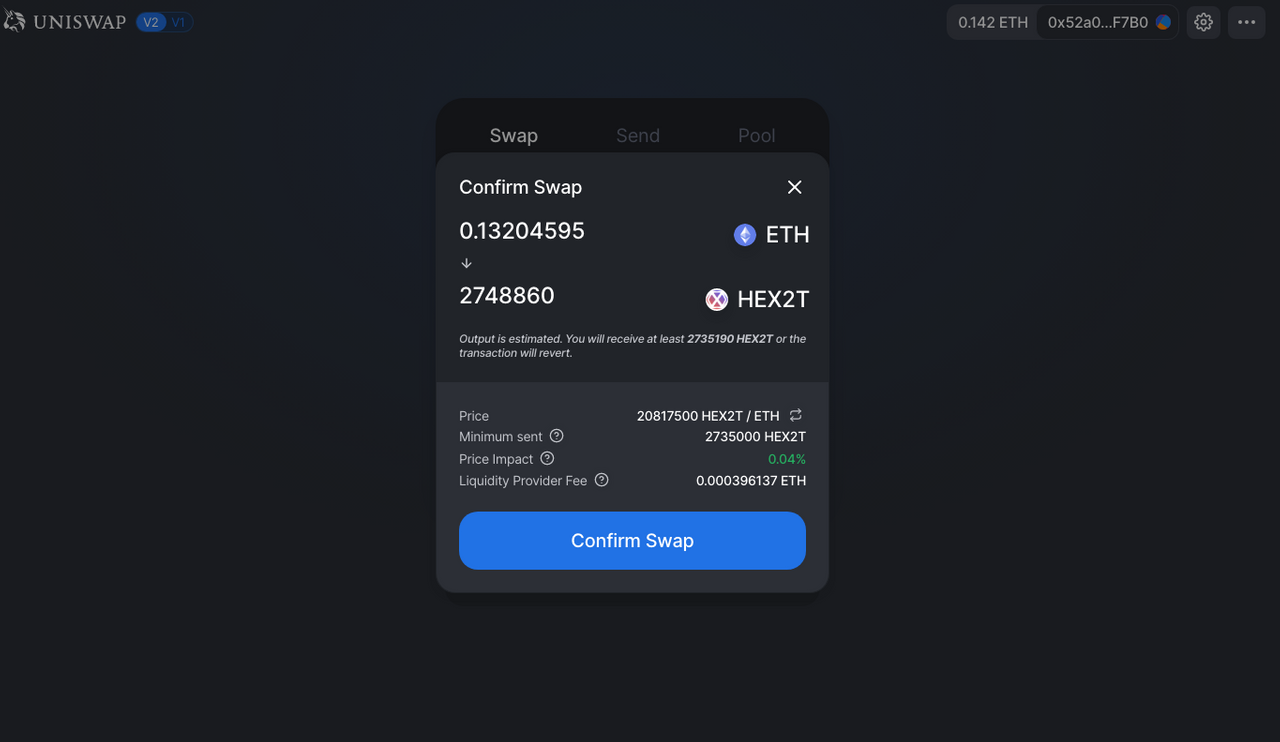 Statera (STA) to the MEWN!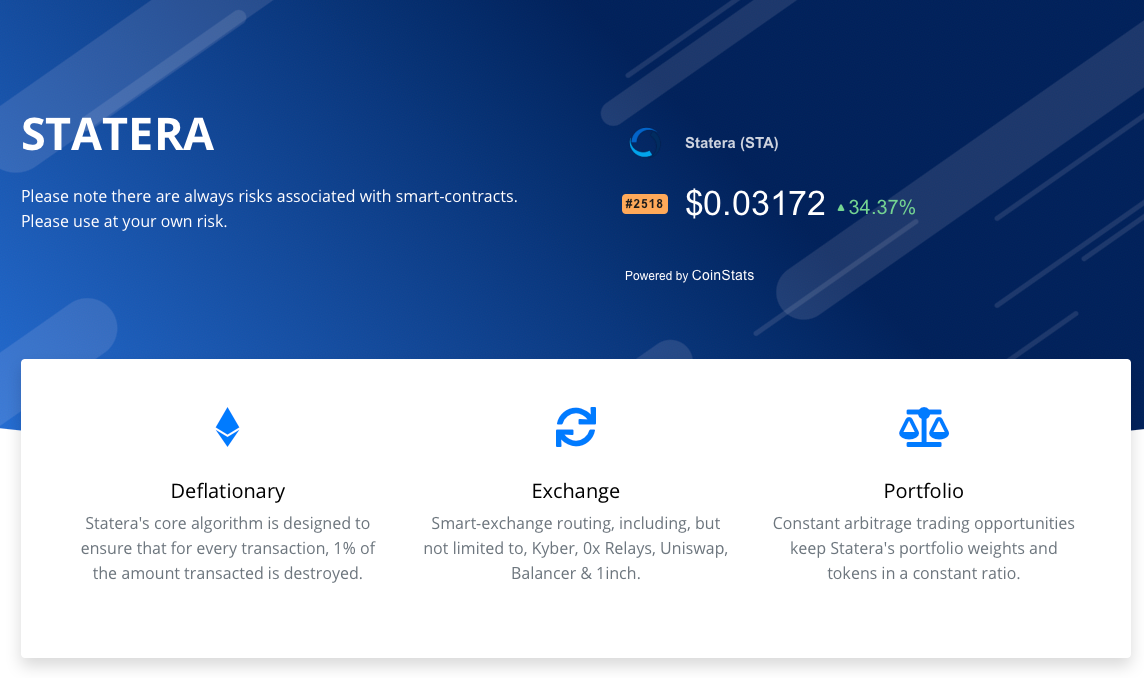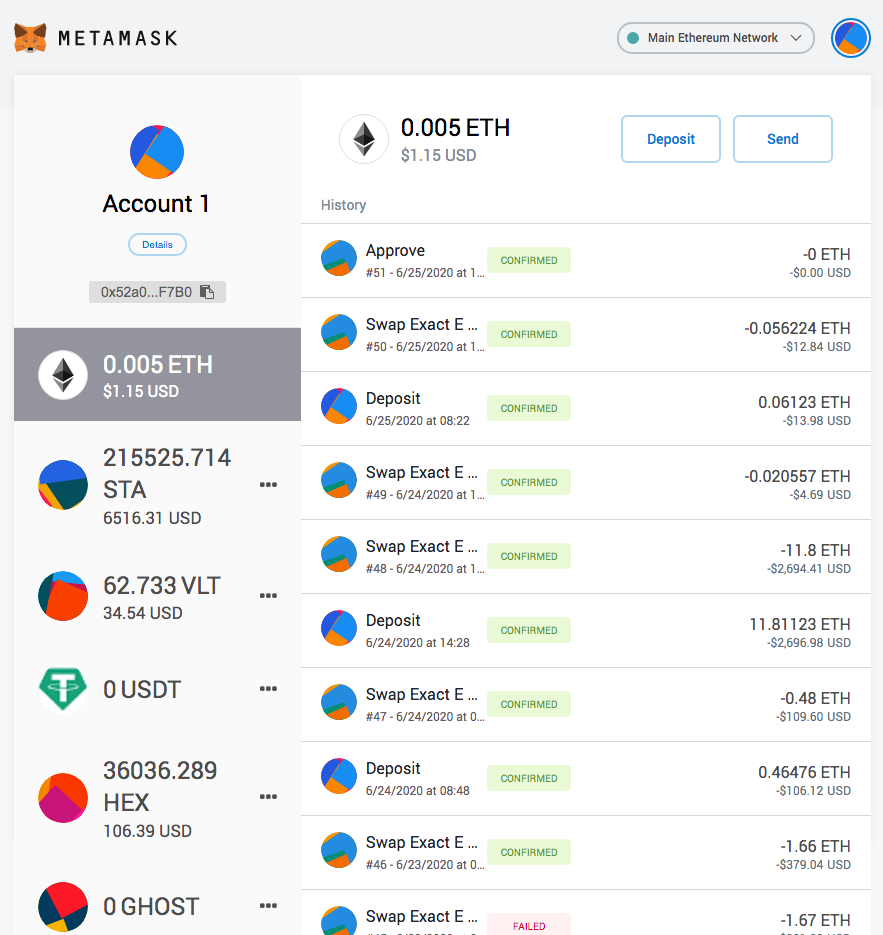 VLT is another great coin
STA Bouncing back from the dip!
Time to back the truck up and pick up some STA on Uniswap STAT! lol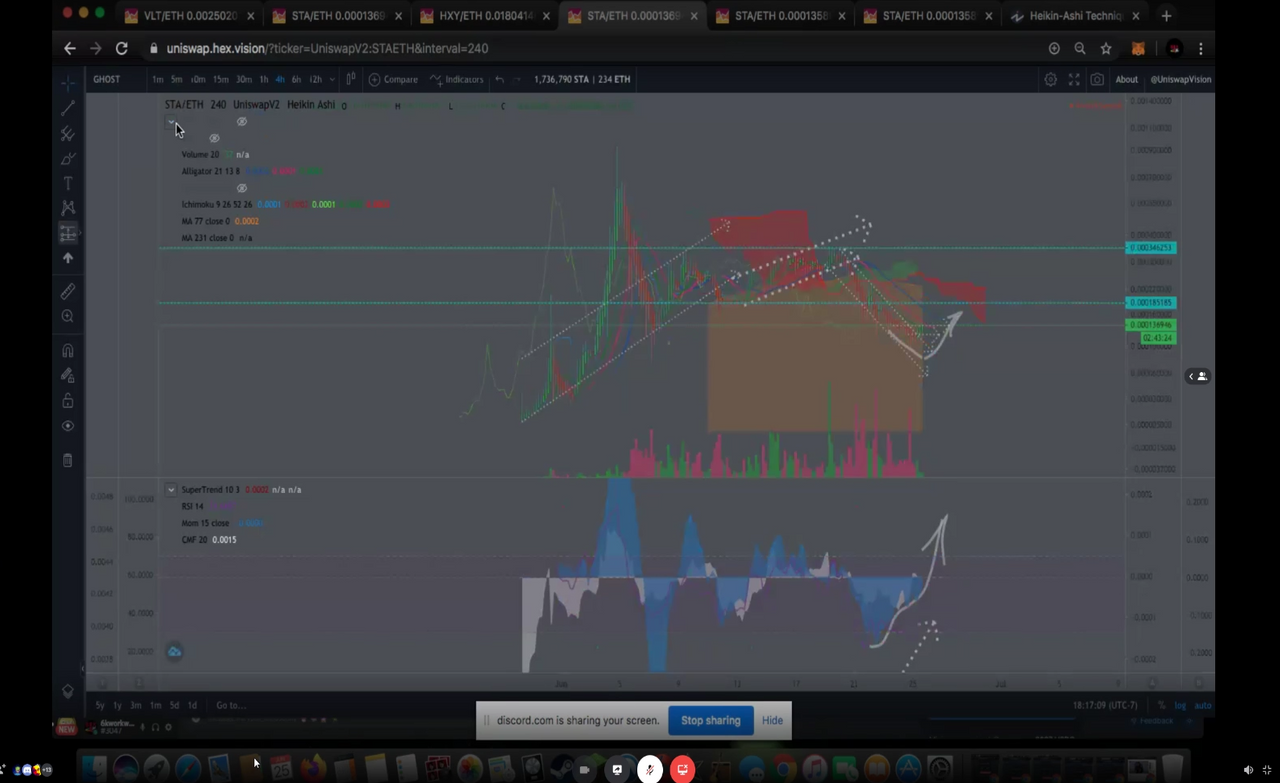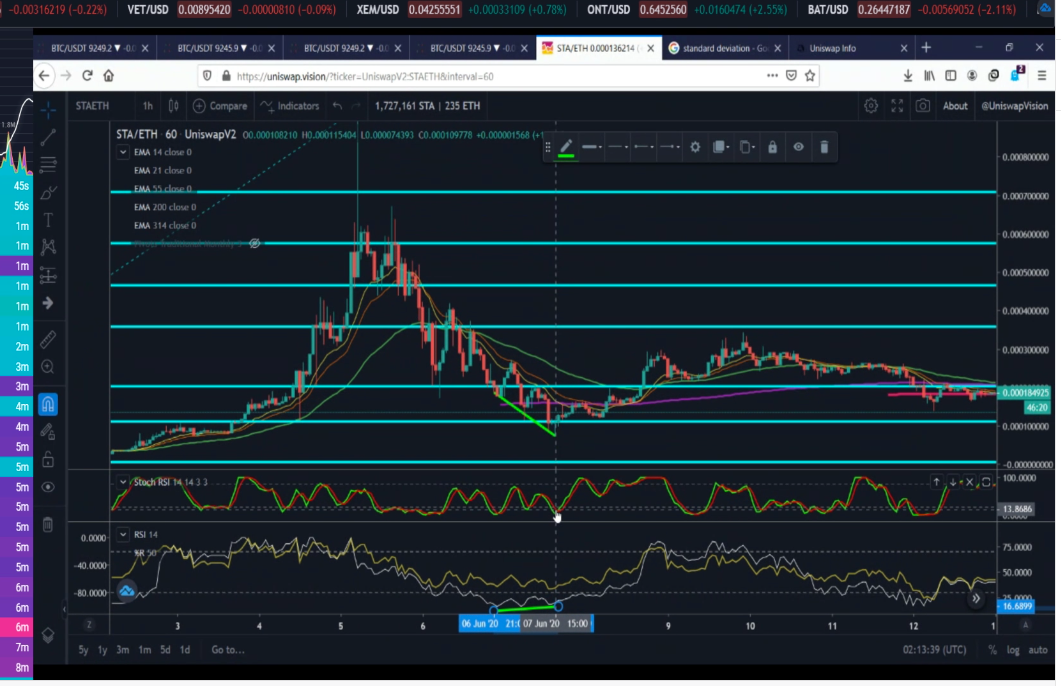 Bullish Divergence spotted as STA Bounced off the largest support the .886 Fibonacci, time to mewn now!!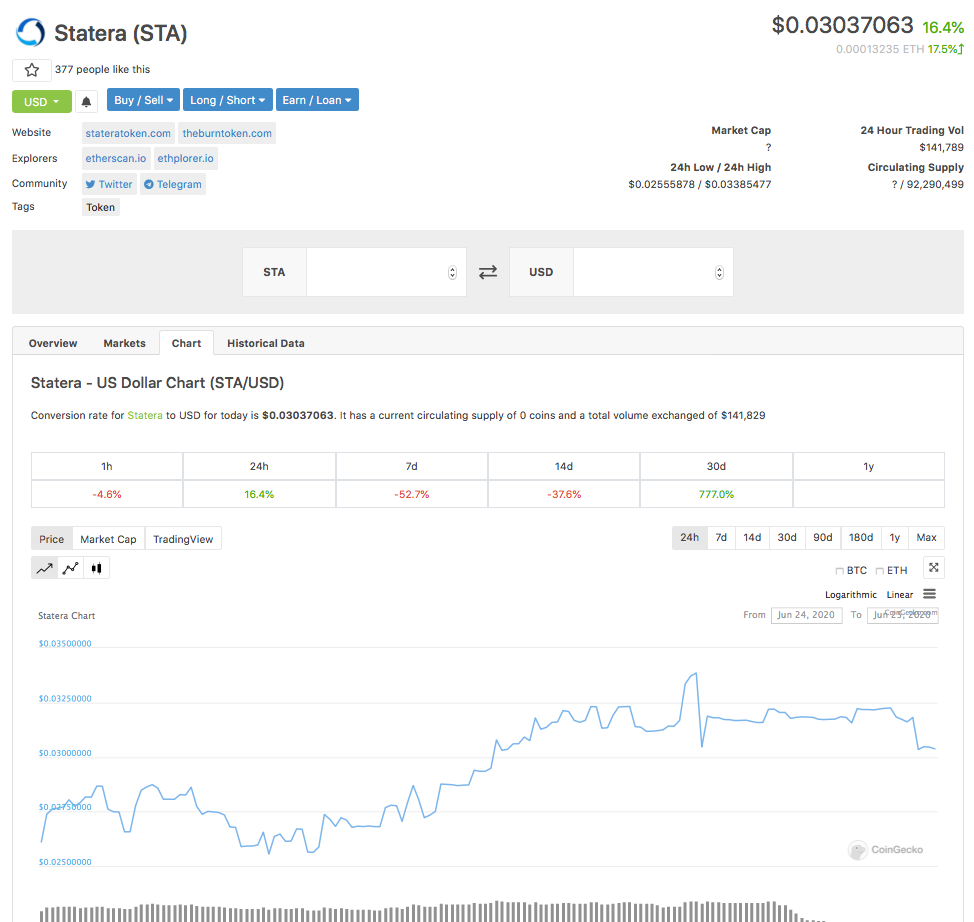 https://www.coingecko.com/en/coins/statera/usd