How does author reputation affect the Payouts on Posts & Comments and are there any trends, particularly since HF19?
I have extracted data since the 1st of June to look at the effects of HF 19. The data for these graphs is from steemdata.com by @furion
Post Payouts
The Colours represent the reputation of the post authors and the vertical axis is the Post Reward.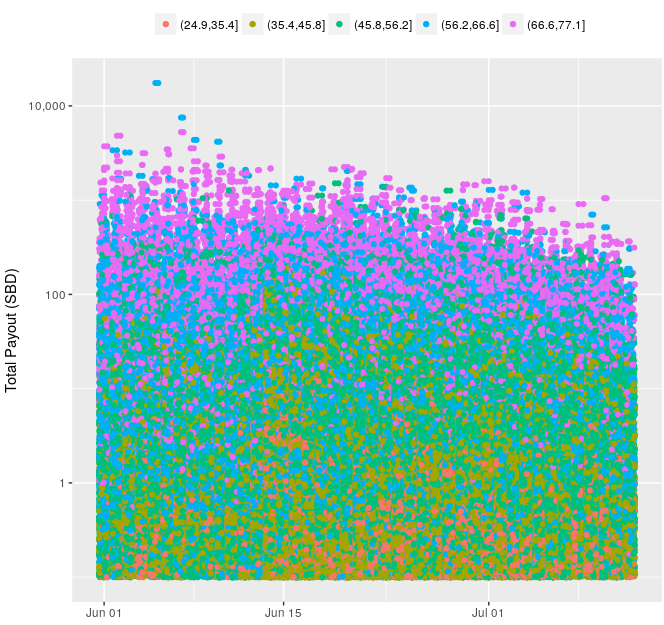 It has always been the case that higher rep authors earn more for their posts. You would expect this as they have probably spent the longest on the platform, and have built up a lot of followers. They are also likely to have more Steem Power in their voting circle. But how has the distribution of payouts changed over the last few weeks, particularly in the context of HF19?
We can see more Red and Green appearing on the right which means lower rep authors are getting more for their posts.
The downward trend in the purple dots is driven by the Steem Price.
Comment Rewards
The Colours in this second graph represent the reputation of the author making the comment and the vertical axis is the Comment Reward.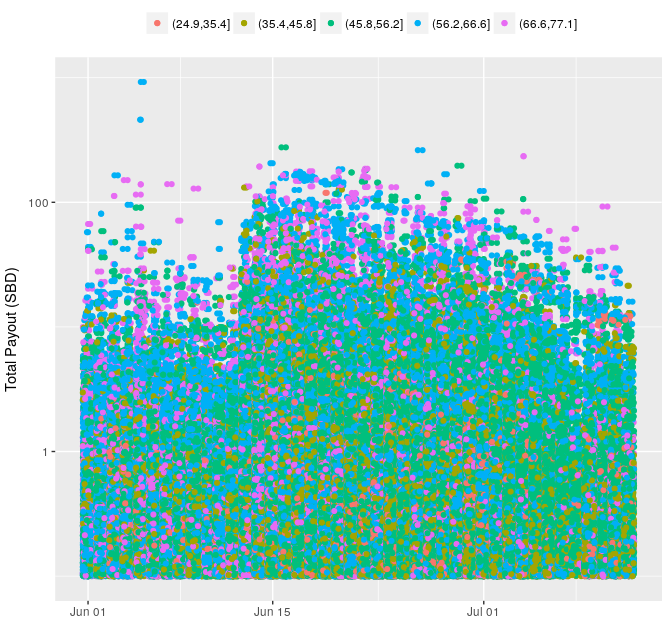 The only trend I can see from this graph is the decline in the amounts for comments in July. This is consistent with some analysis I made a few days ago. It is also worth nothing that the reputation of the authors is fairly widely dispersed which is what you would expect. There is no clear trend of high rep authors upvoting their own posts for example.
You may also be interested in my last Stats post
---
Thank you for reading this. I write on Steemit about Blockchain, Cryptocurrency, Travel and lots of random topics.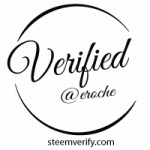 ---