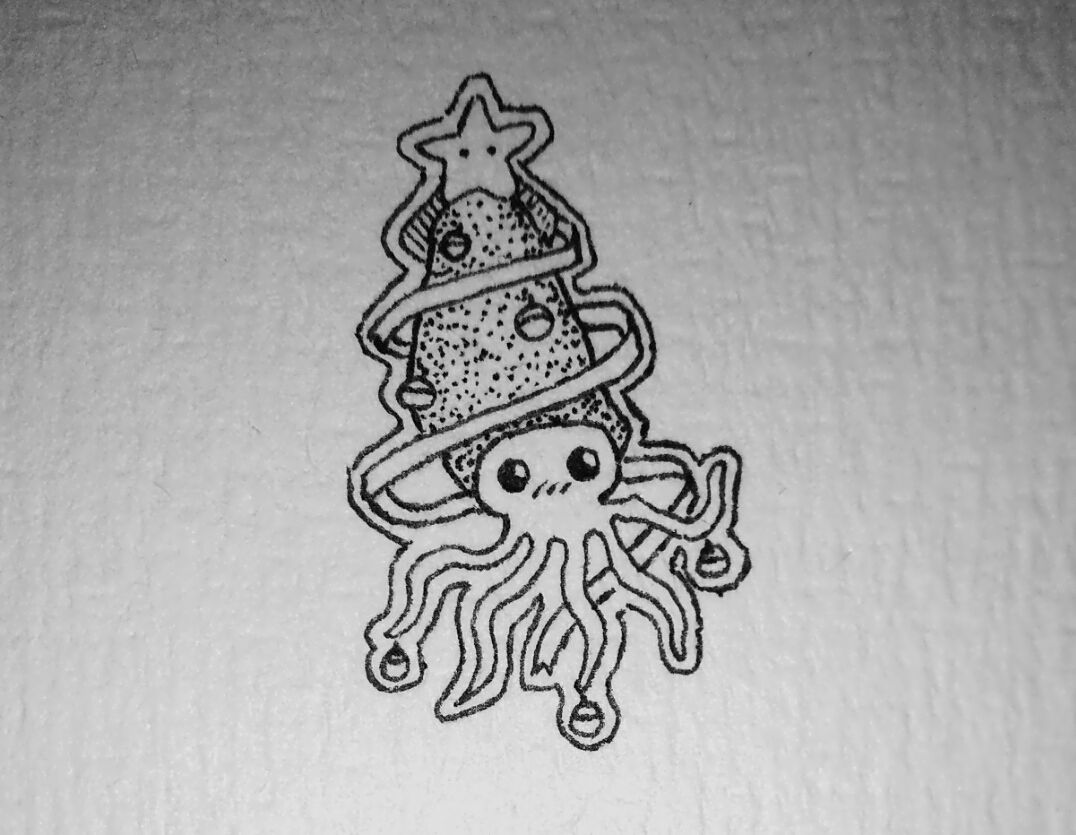 Since I've announced that I will draw a Christmas-themed Steampunk monster, I have decided to post the above preview of it. Chibi Style!
That's basically how the Kraken would look like but not that cute, more detailed, and I promise I made more effort for it. But for the meantime since it's really hard to draw, just enjoy the cute preview above.

All images original, edited or photographed by @artofsteempunk.