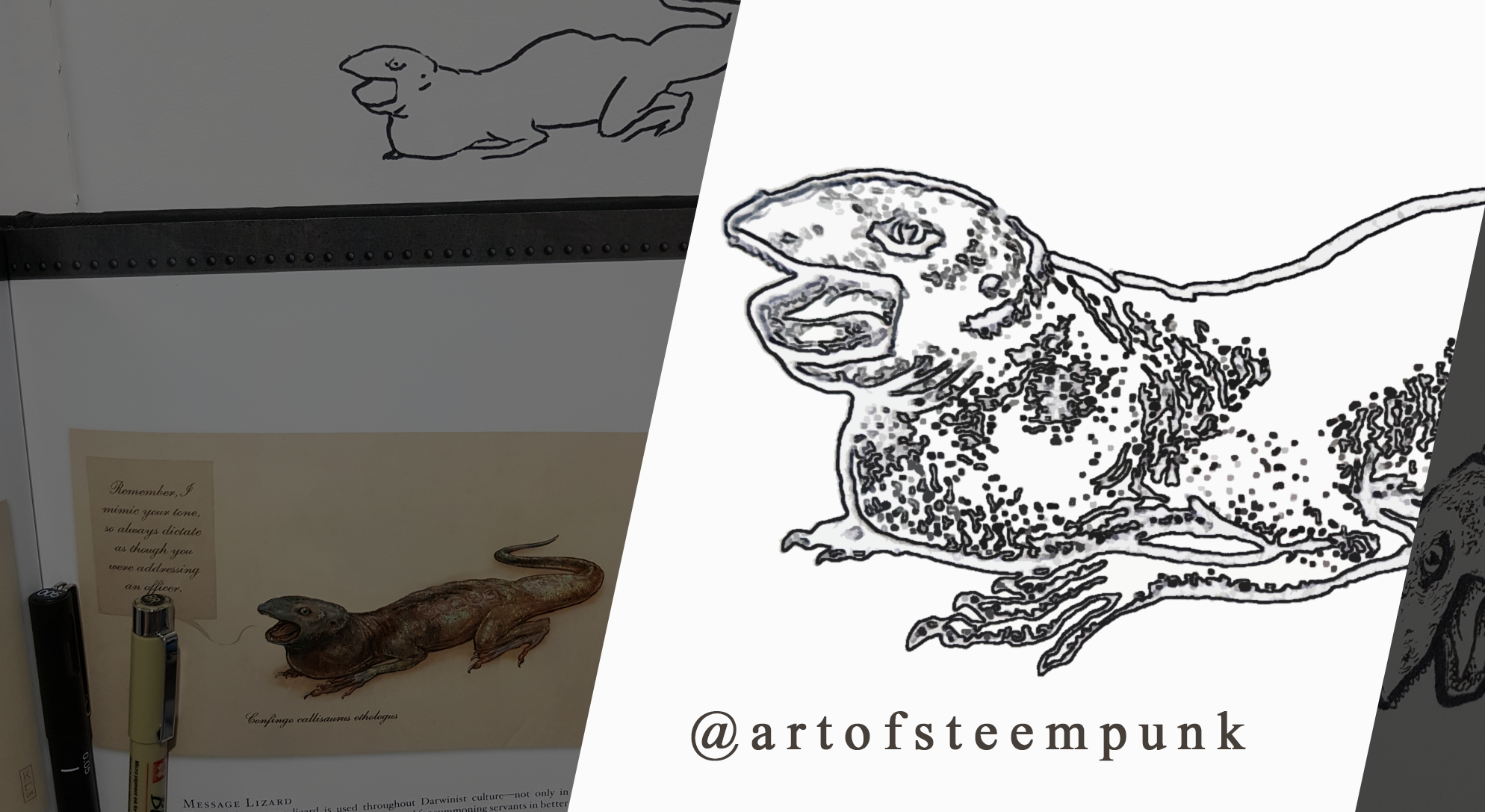 Hi there everyone, I made a drawing again after some time. I'm sorry I missed out a lot - I was too busy lately. The Manual of Aeronautics has set me forth to another drawing journey. This time we jump over from the Clankers to the Darwinist side.
The reference image I used for this one is the Message Lizard photographed above.
---
Here is the Step-by-step process of how I created my drawing: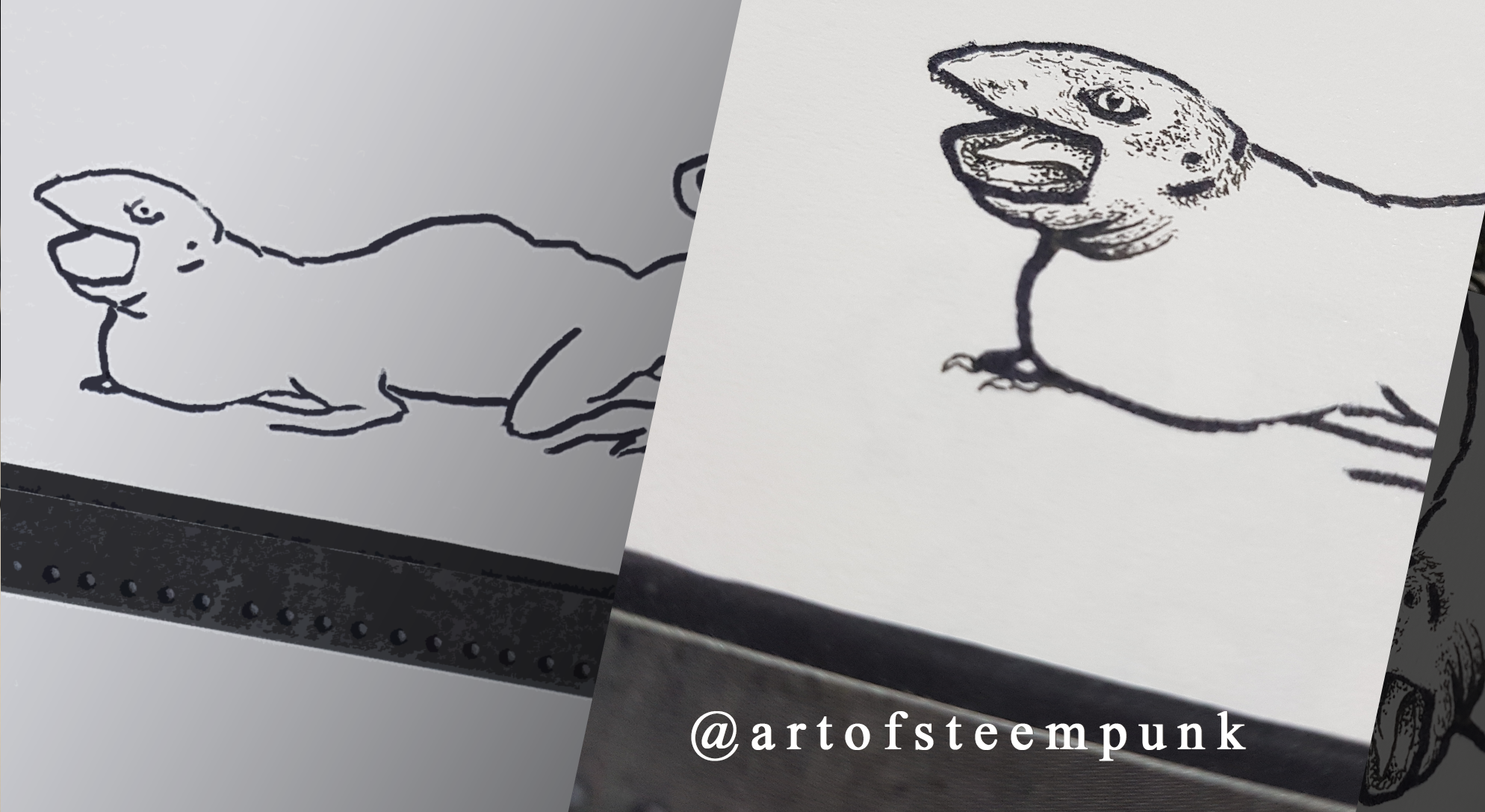 I started everything by drawing the outline of this lizard using a Brush Tip Pen by Sakura. Then I started adding details like wrinkles and its eyes using a black Uni 0.05mm pen.
After that, I just continued drawing with pen, this time drawing more of its features like its hands. Then I added more shading and wrinkles on its skin.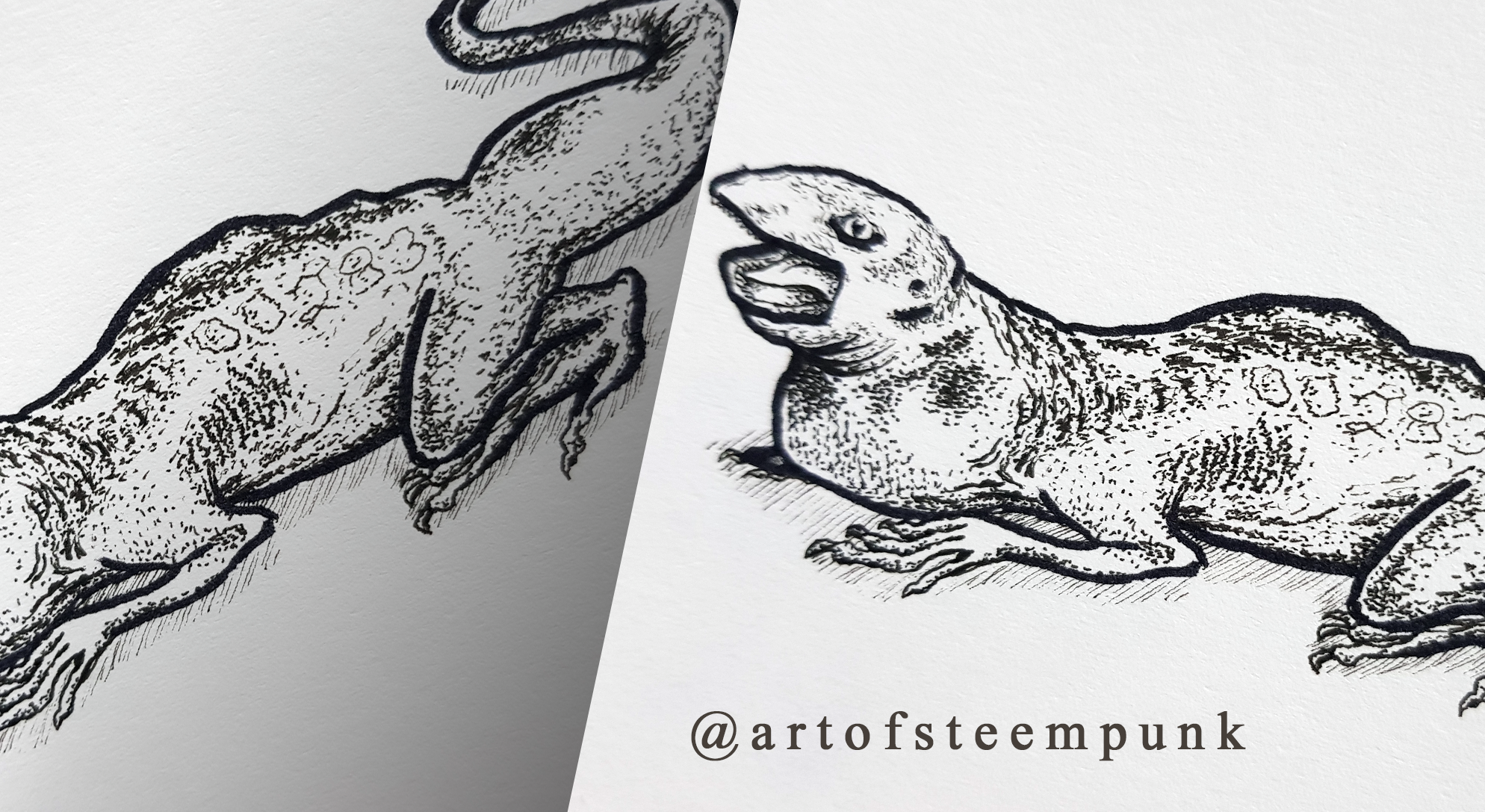 Finished with more shading and wrinkles and added the control number of this lizard too which says "0 0 2 8 3".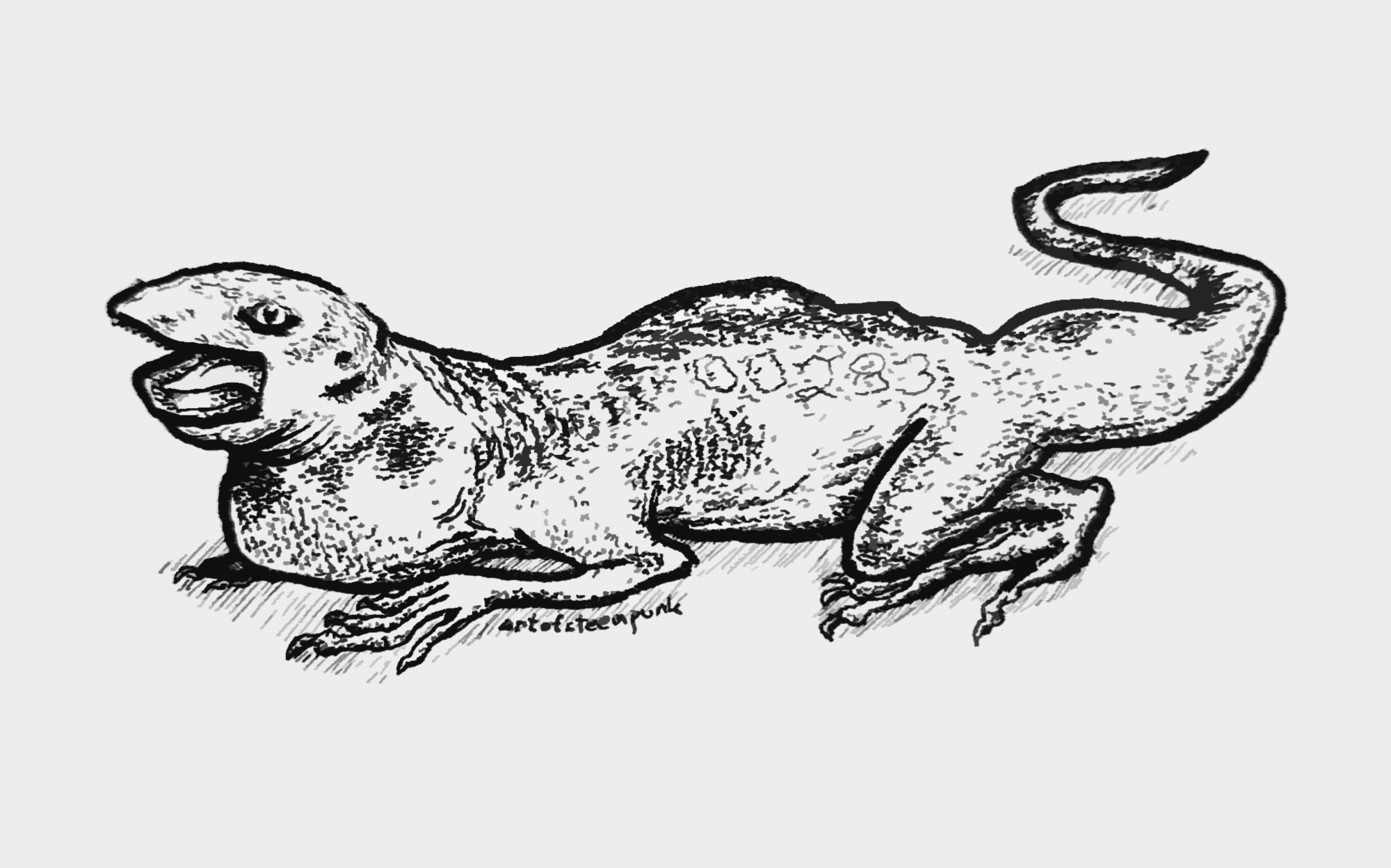 After some more image enhancement through photoshop, here's the final image for the Message Lizard from the Leviathan Series - a Steampunk book.
I hope you enjoyed reading through my post and viewing my art all the time.

All images original, edited or photographed by @artofsteempunk.