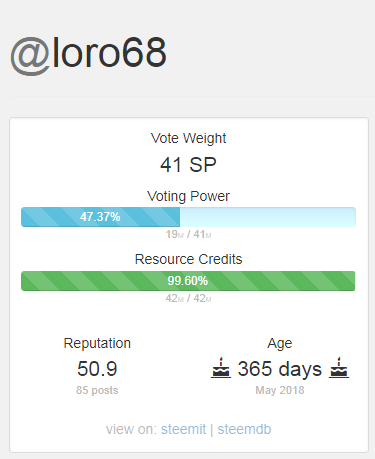 Dear friends
today is my first anniversary on Steemit and I would like to share it with you, my friends.
When I joined, I was not making normal activity as post writer, but I was just promoting a promising project named Tradingene.
After they left platform and loose as usual over 10 times the coin value after ICO, I got disappointed and I left Steemit too.
Only 2 months ago I got an invite to join a new dapps connected with Steem and I decided to start to play on them, but due to my low RC it was impossible to do anything.
Luckly I got to be a member of the wonderful @steem-bounty community and so thanks to @knircky I got the needed help and now I can say to be an active member of Steemit.
For this anniversary, the game which let me to come back to Steemit, @drugwars are giving me a present letting me to buy more high level of storage, in order to grown more quickly, but they did it for all or it is just an anniversary present?