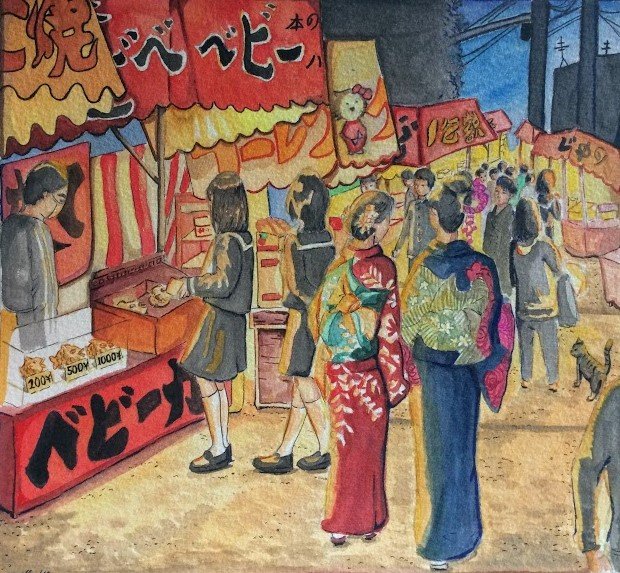 "The color yellow is a mystical experience shared by everybody."
- Tom Stoppard
---
This is my entry to
@deemarshall
's Yellow Contest, celebrating the color yellow. As promised, I FINALLY got around to joining a contest of hers! Check her page out, because it is always fun to join. 😍 I saw a lot of entries saturated by the color yellow, but I decided to submit something more subtle. At first glance, your eyes may be drawn to the bright red tarpaulins and dark blue sky, but after a while, you start to notice the yellow light coming from the market lanterns, complementing all the other colors in the picture.
This is how I chose to celebrate yellow in art: To show how this color brings to life everything else around it.
---
Process: 🏮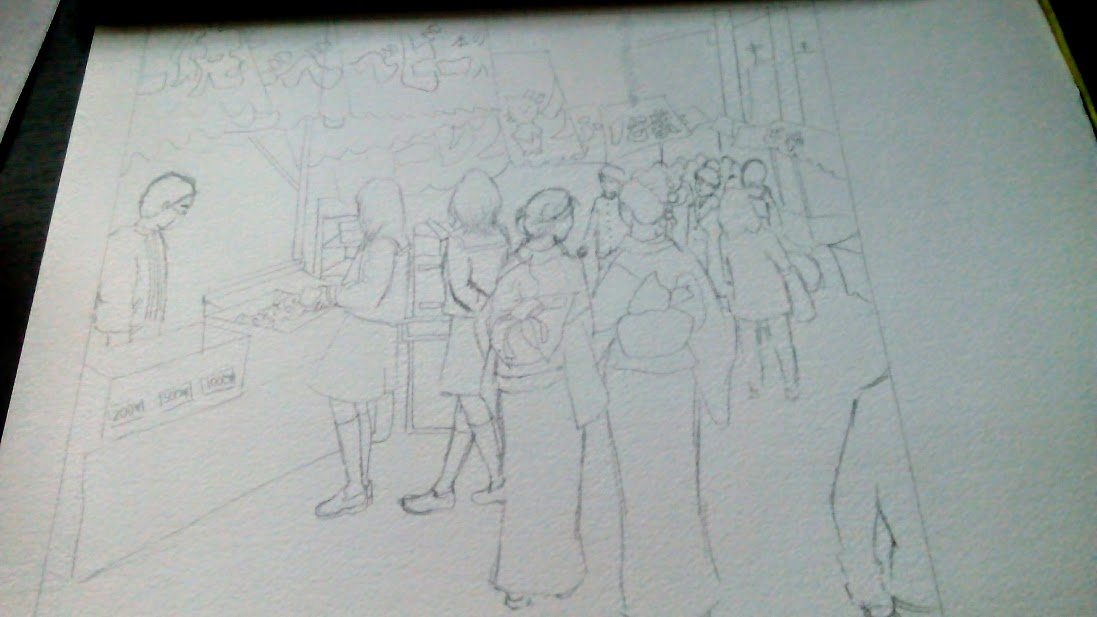 Pencil sketch
The media used are Watercolor and Ink on Canson Watercolor Paper.
I started with a pencil sketch using my Staedtler mechanical pencil (very precise and eliminates the hassle of sharpening it so often). This scene is a combination of different market pictures that I put together.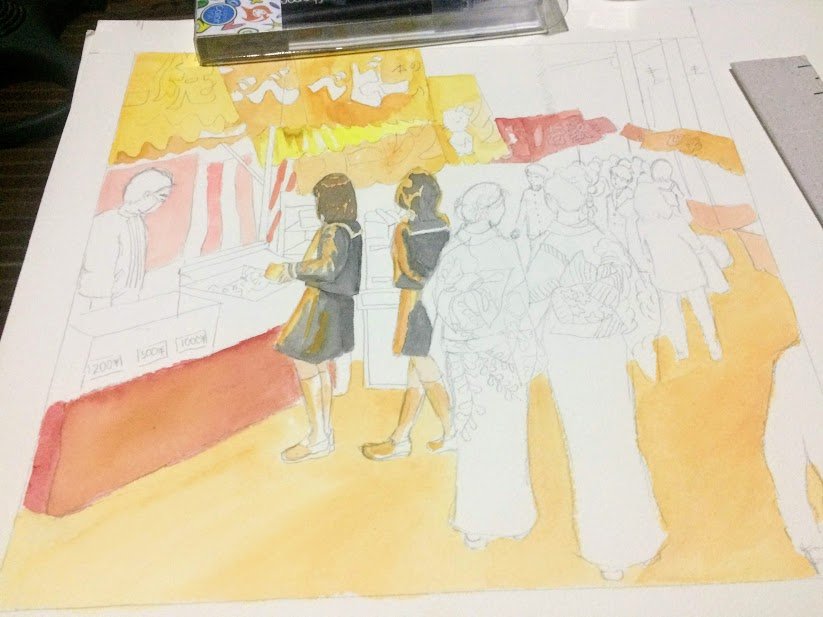 First layer
I add the first layer of reds, yellows, and oranges.
I mostly use round watercolor brushes and switch between the sizes 2, 4, and 6. It is important that you put in all the light colors first, since the darker shades will be used for the other elements in the pictures later on, and light colors can't be added onto the darker ones once they have been added.
Artist Tip!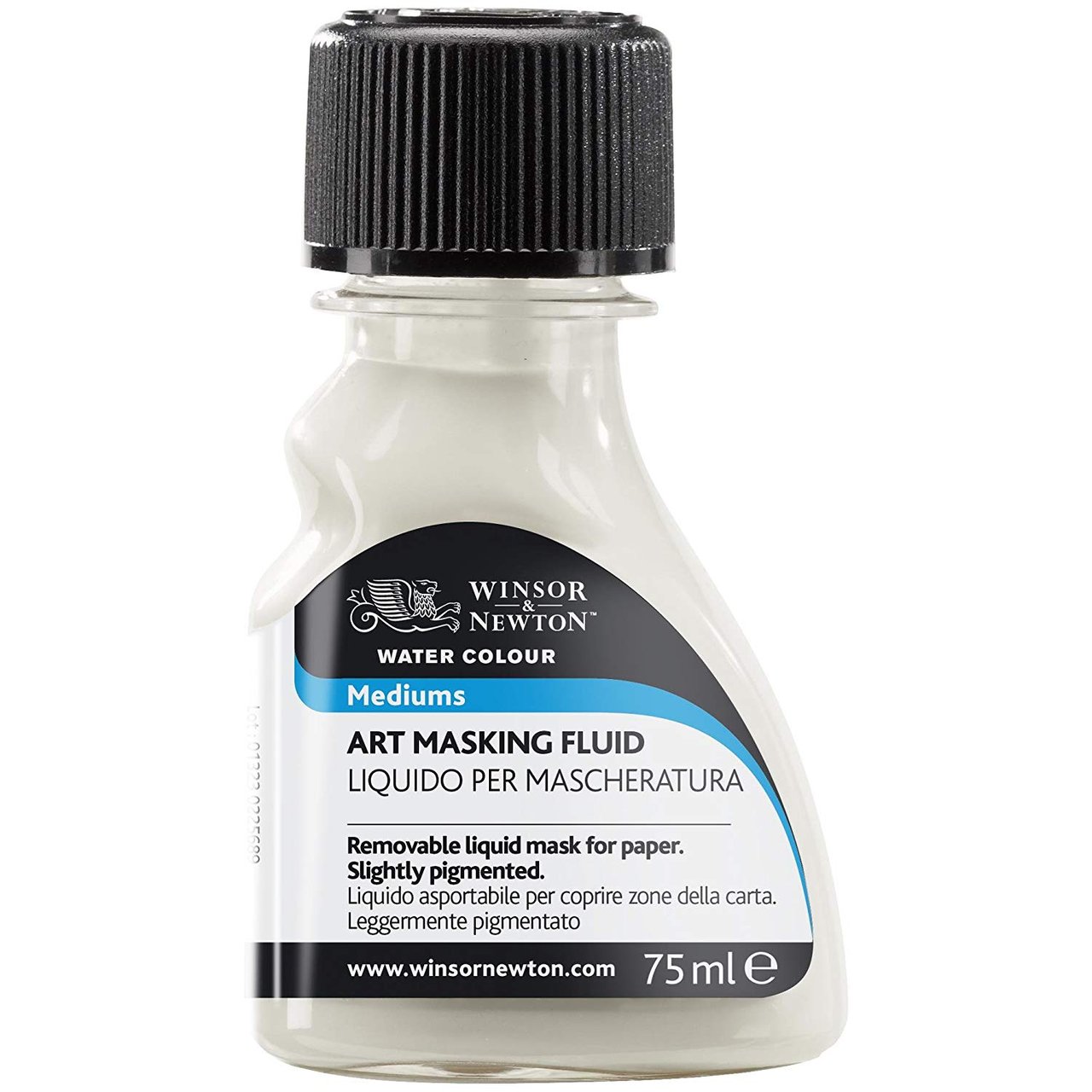 If you're not constantly broke like me, you can choose to invest in a masking fluid. This can be added with a paintbrush and protects any part of the paper you don't want to cover with paint. It has a slightly yellow tinge which helps you see where you applied it. The brand pictured here is Winsor & Newton.
(Source: https://www.amazon.com/Winsor-Newton-Masking-Fluid-75ml/dp/B005P1ROEY)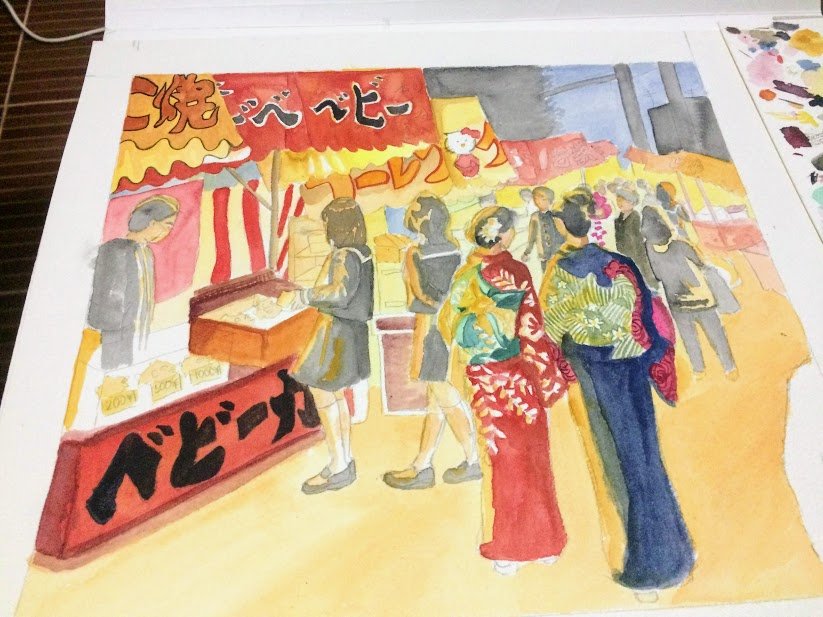 Building layers
Darker shades are added, including navy blues, darker reds, and even black.
It takes all my patience to carefully add in all the colors, going around the yellow parts and trying not to paint over them. I layer on as much as I think is needed to get the right values. I usually don't keep track though.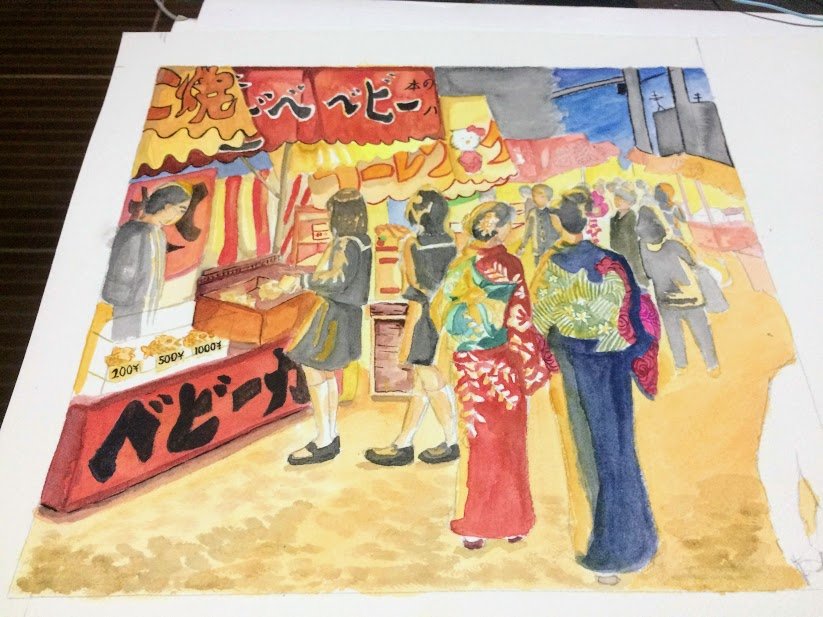 Details
The last part is the details. I use a #2 brush to put in details like the Japanese characters on the stalls.
Another detail added here is the texture of the ground, achieved by dabbing a mostly dry round brush onto the paper to create a grainy appearance. I would add a cat later on, on the right side, because why not?
Don't forget to take a break!
I finished this painting in about two to three days, with many coffee breaks in between. ☕
I have since had this framed and it hangs by my Dad's little office space in our house.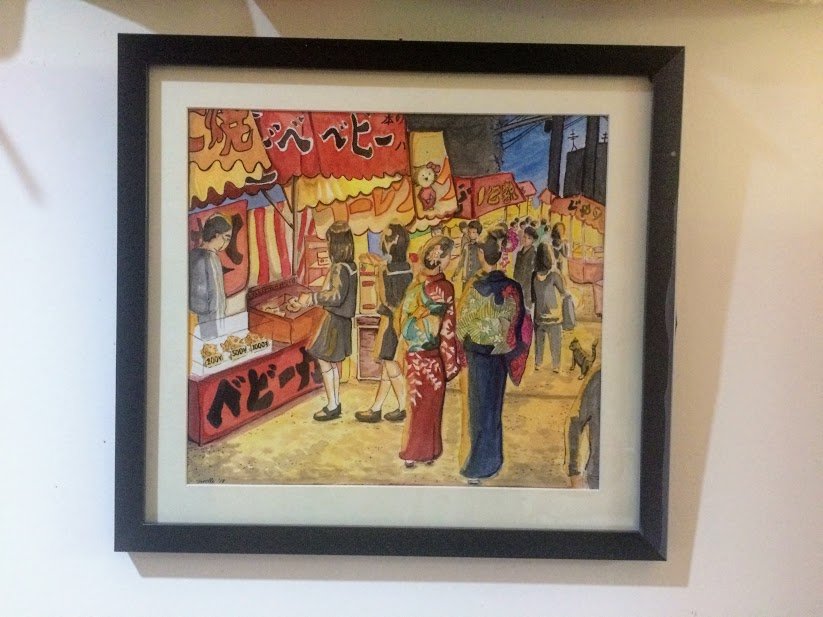 I'm thinking of entering it in an exhibit or art sale soon. What do you guys think?
---
Bonus (?)
There is another Japanese inspired painting hanging beside it, but I'll tell you guys about it another time. 😁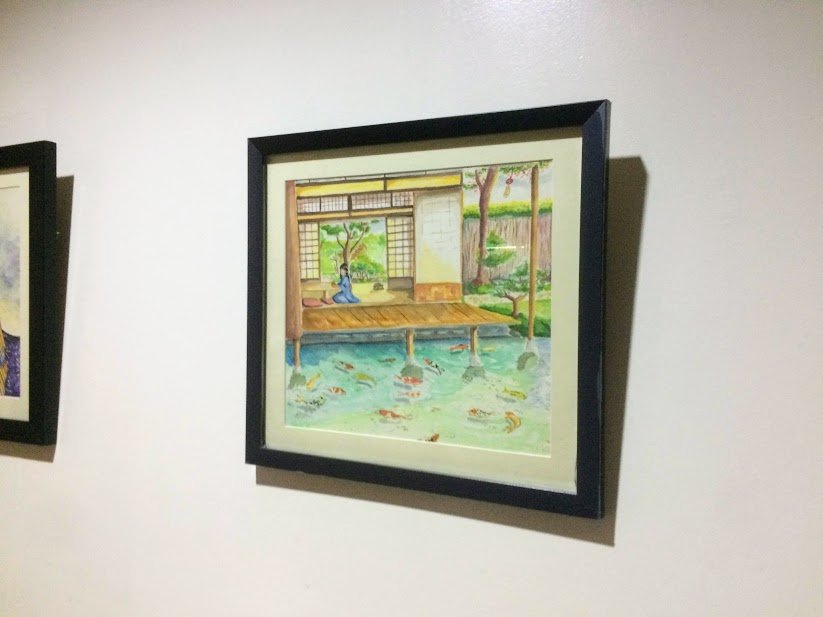 ---
You've reached the end of the post!
Thanks for viewing and I hope to post more on Steemit and make more art for contests. See you guys soon!