Decision is Out
---
Today is the eagerly awaited day, we are pleased to announce the following winners of the Wo-owl Challenge. This contest has been gaining traction and there are a few entries that did not make the mark because it did not follow the given rules but for those that made it, the quality was top notch. This week's entry although is a close competition between which entries make it to the top 3 but this is the case where the top 2 have been consistently voted by the panel of judges which makes judging a little easier.
First Prize
---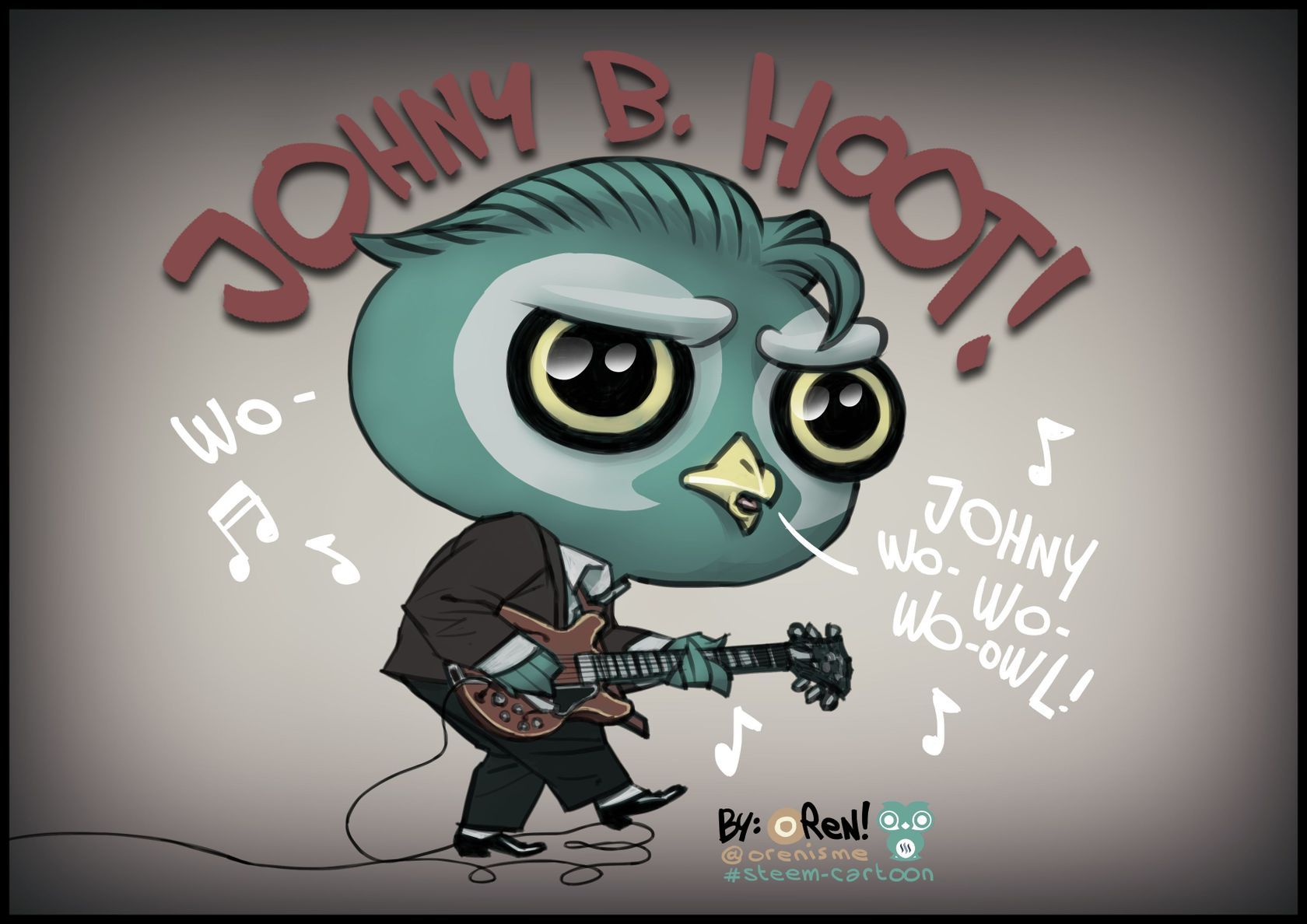 (@orenisme)
This is one piece that received rave reviews from the judges. Those that are unaware of @orenisme's background, he is one of Malaysia's top young artist. He has his work featured in the National Art Gallery and had won numerous award, so to those that lost to this entry, you are being compared with among the best there is.
@sireh : Portrays a fun and loving character with loony personality and it has a great design. Skillful colouring technique and commands a strong appeal.
@bitrocker2020 : It captures the retro scene perfectly from the Gibson guitar to the Elvis hair curves, definite choice for winning this theme.
Second Prize
---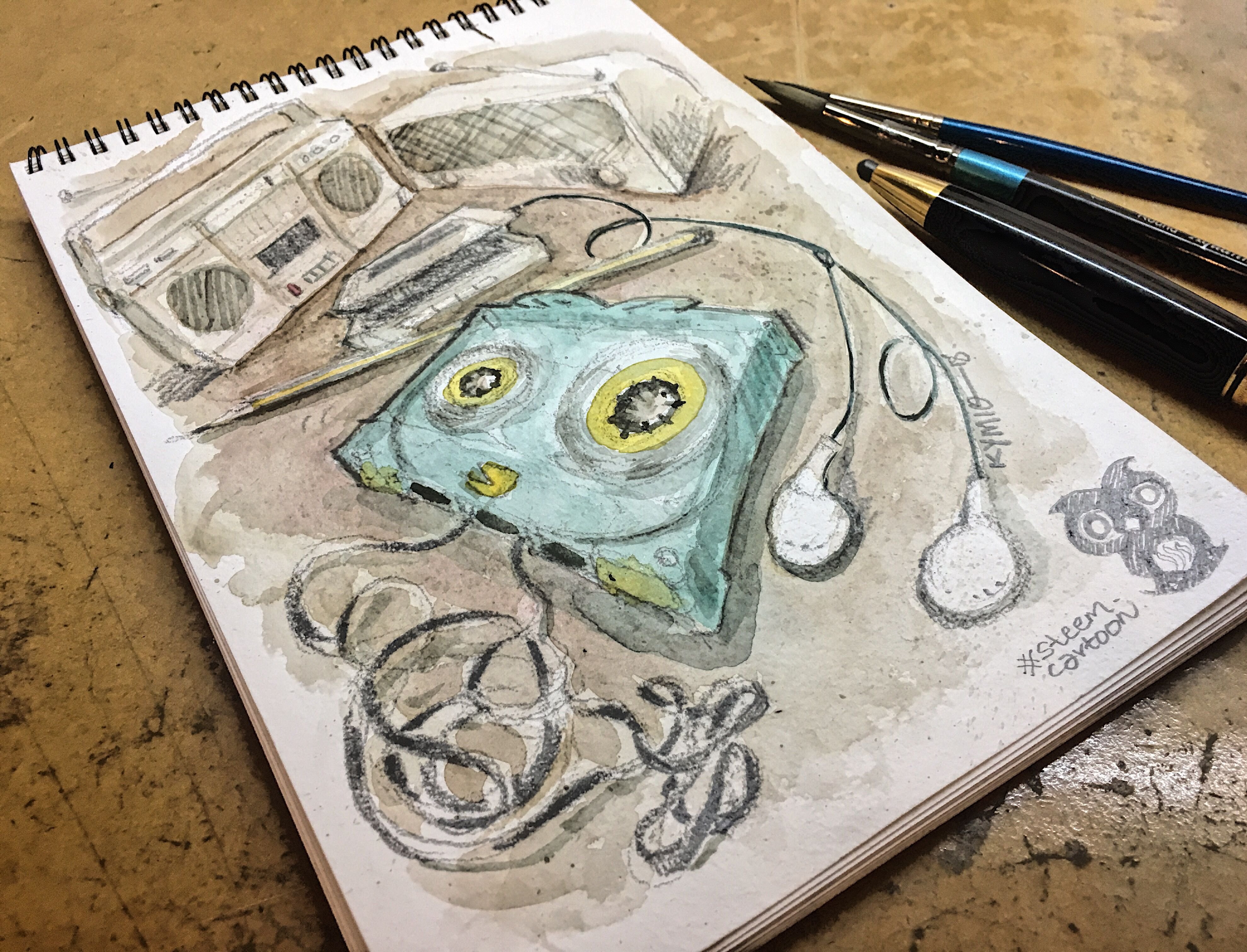 @kymio
This entry was the undisputed 2nd place receiving the same nomination for 2nd place by all 3 judges. @kymio is a PhD student in architecture and is also the eldest son of one of the cartoon legend in Malaysia who is also currently posting under the name @abgmie. @kymio is a leader in his own community known as KL Urban Sketchers that rally people from all walks of life to participate in sketching in the urban landscape.
@bitrocker2020 : it captures the elements of the 80's and 90's with the cassette deck and the CD player, very well done.
@jacinta.sevilla : the soft pastel shades are pleasant to see and it has a good texture and the style reminds me of something homey. Like comfort in music.
@sireh : unique and creative approach in potraying an owl as an old cassette deck, a nostalgic feel to it and I love the expressive, sketchy and artistic line. Very authentic.
Third Prize
---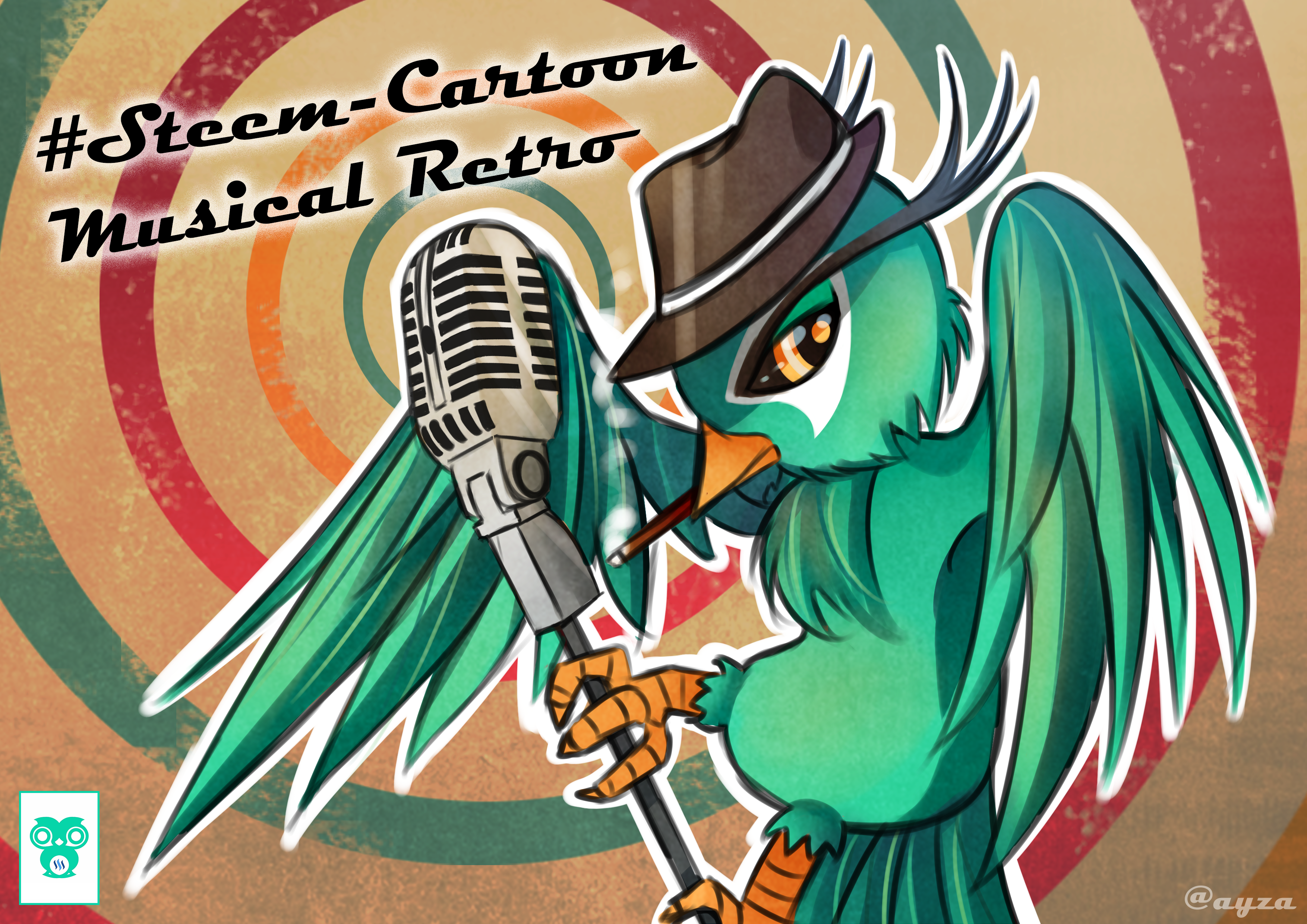 @ayza
@jacinta.sevilla : The elements are complete. She also expresses fun in music. It look good with all the words and notes floating and also the musical instruments are present. It captured the theme very well this way.
@sireh : I like the sway of the wo-owl, very stylish and iconic. There is one problem though, the bird does look very much like an owl. If given a flatter face, it would capture the character of an owl better.
Honourable Mentions
---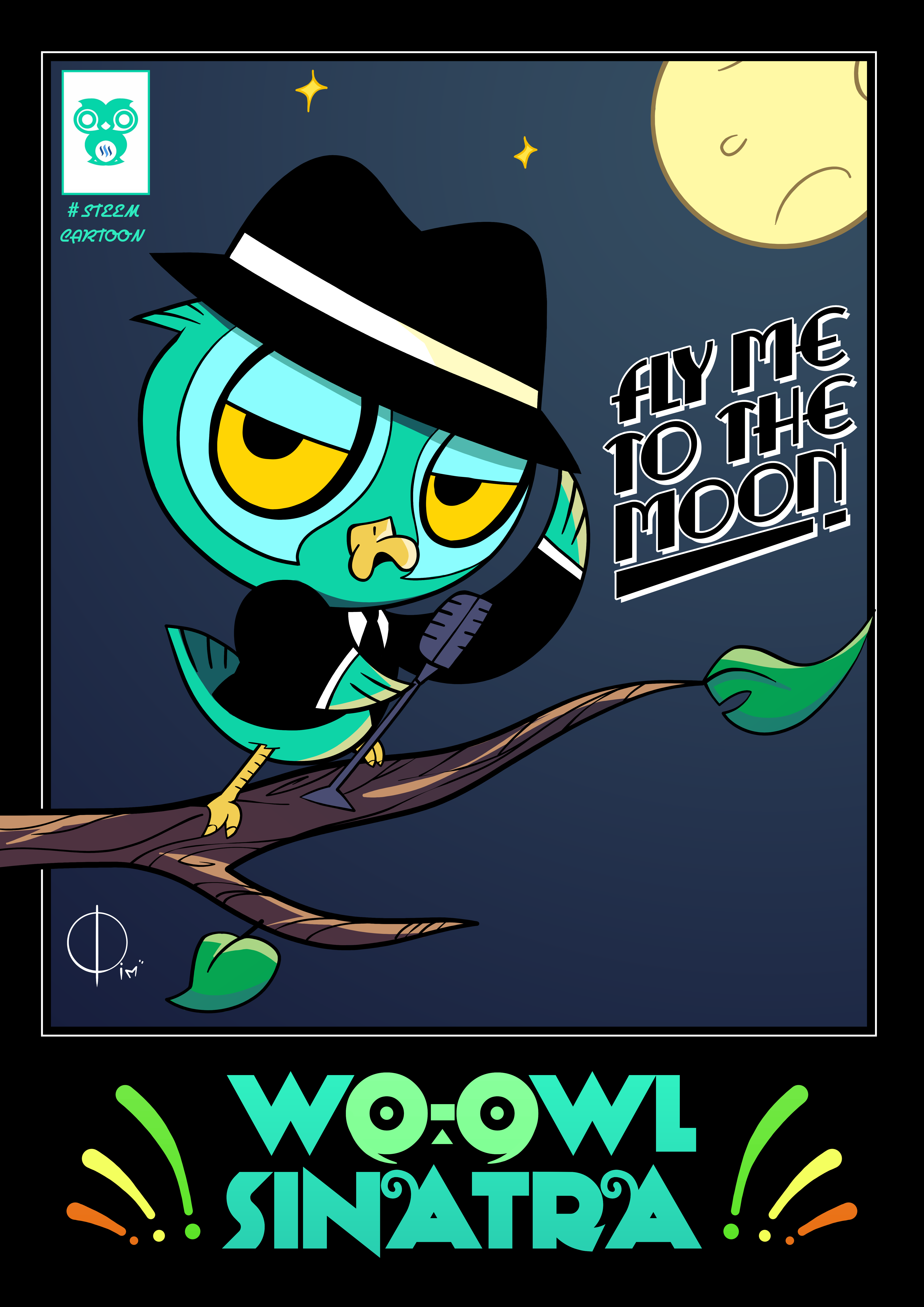 @qimchi
@sireh : Great personality, a very seductive feel to it and I love the body language. Excellent colour scheme.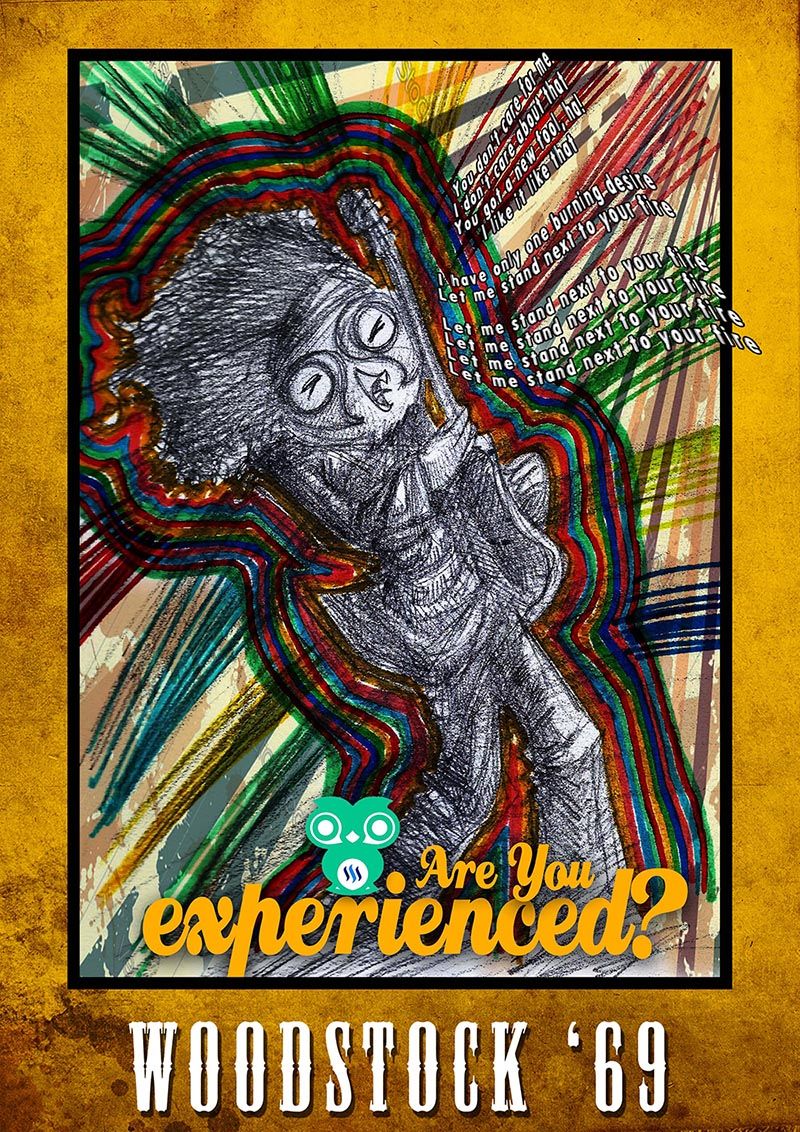 @rehanrhapsody
@bitrocker2020 : 60's to 80's music are filled with colours and it is portrayed in their music. A musician in the 60's is pure talent and didn't rely much on gadgets or effects and this image says it all.
Steem-Music
---
We would like to say thank you for these awesome entries. One of the illustration is currently used by a new community under the leadership of @calebleejl known as #steem-music which is starting to make its presence known. The image has been slightly modified and this is the final version.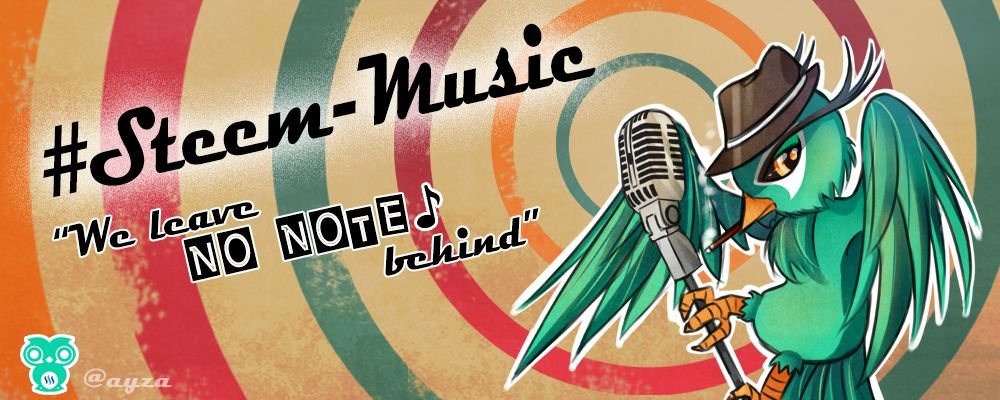 We are encouraging active participation to spur the imagination from the professional artists here and the students themselves to engage in healthy competition. The response that our community has received from these participants is very encouraging and as promise, this contest will continue to be held every fortnightly with different themes to get the creative juice flowing. Here would be one ground that is fertile to see the growth of new talents pitched against established names in the art circle.
---
As our community continue to grow at breakneck speed, we start to see more diverging style of art which is a breath of fresh air. More sketchers are making their work known and some traditionalist are still keeping it to good old water painting pieces like the ones below: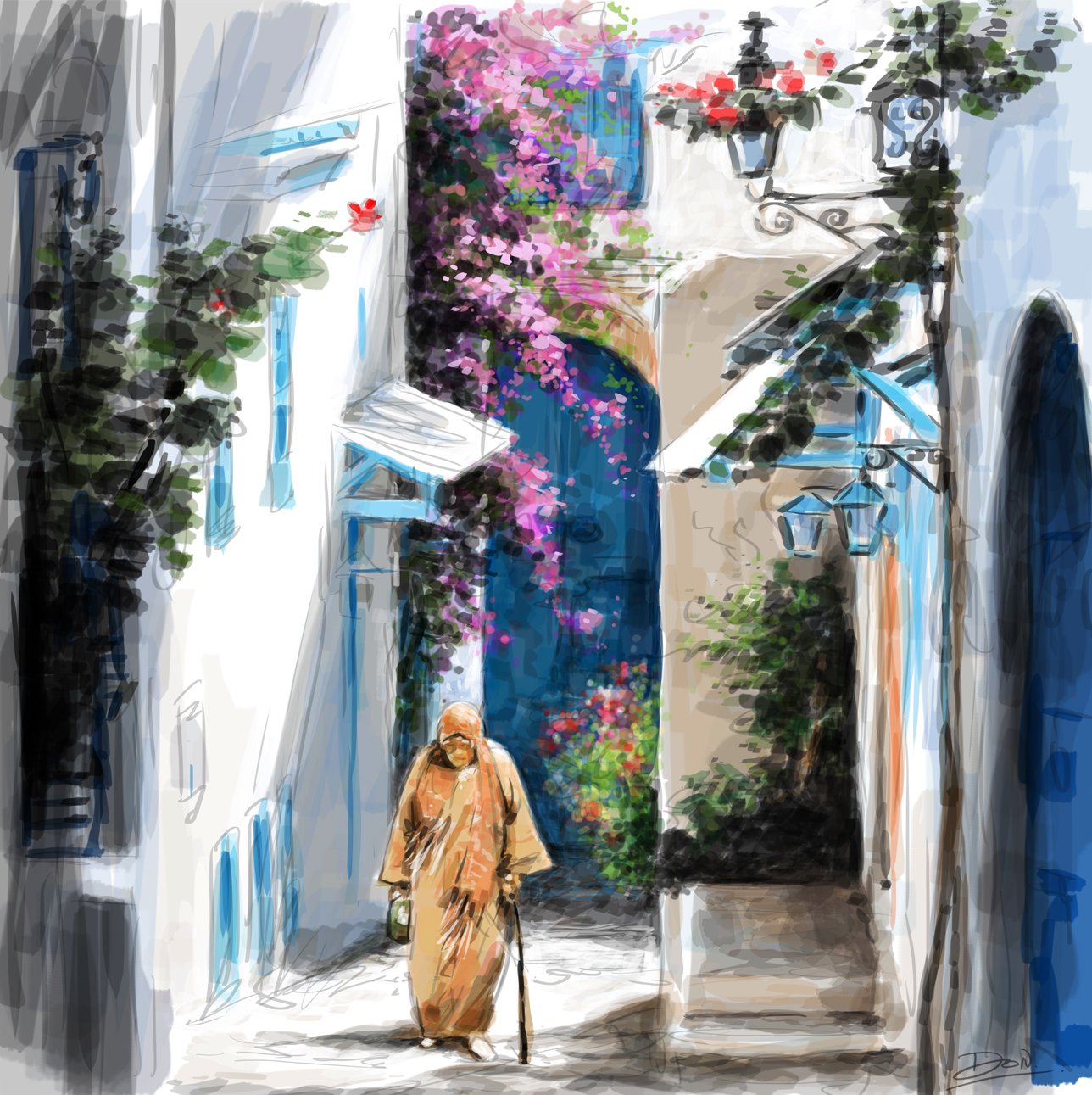 @travellingartist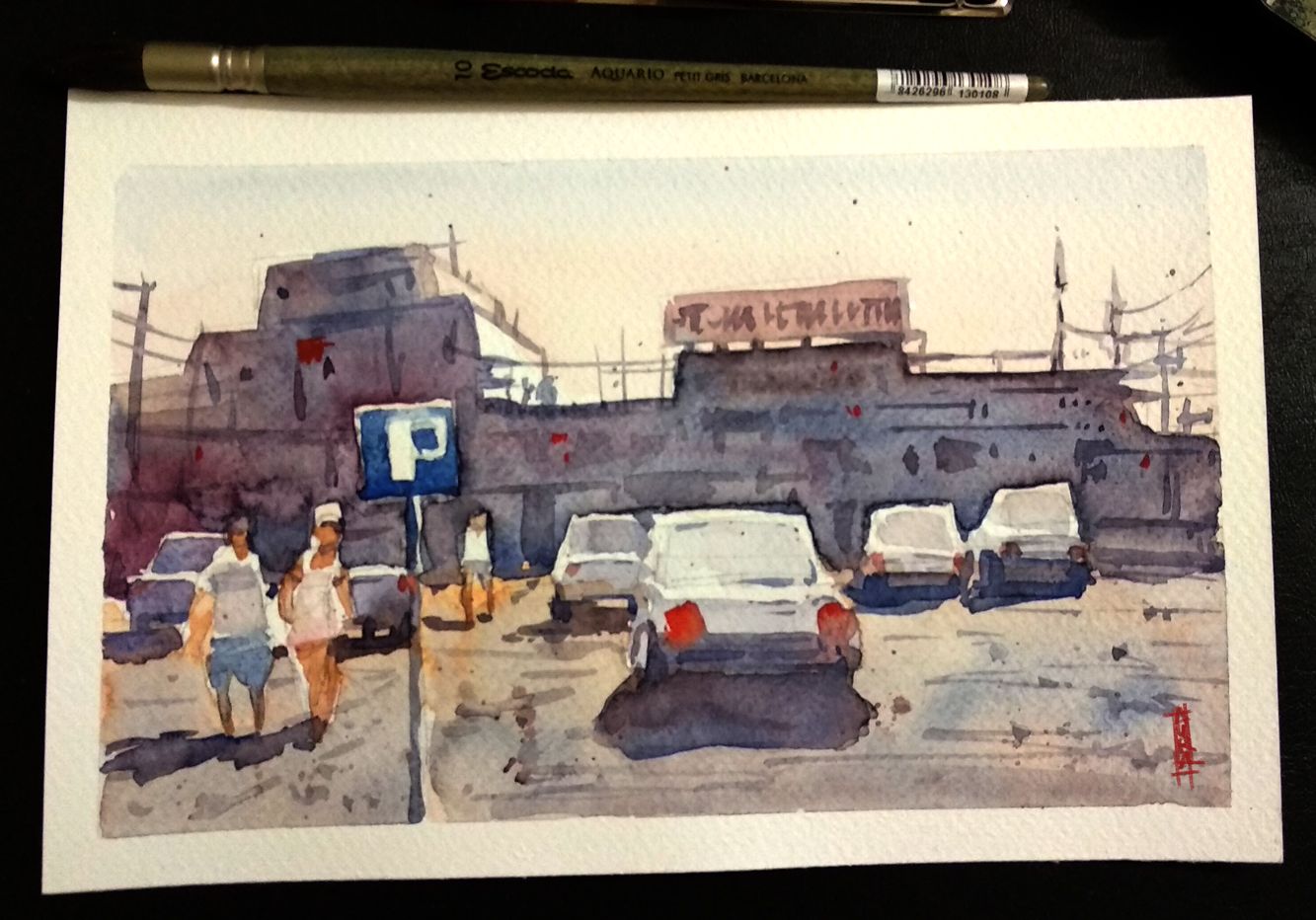 @aurah
The contrasting styles and method of delivery is what makes art unique. No one correct method but many methods to deliver the same message. That is what makes us unique.



credit to @zomagic