Thunderbird & Kid is a Steemit Exclusive Comic Strip about a boy and his magical professional wrestling doll. New comic every Wednesday!
Welcome to part 2 of 3 of the Golden Jones Trilogy.
In Part 1 Kid and his dad (and Thunderbird) watched an old video tape from a 1980's professional wresting promotion (HWA) called Wrestle or Die IV. Golden Jones destroyed his opponent, Giant John, in a steel cage. Kid's mom told Kid to go play with Billy the Bully who had a newrestling g doll. Thunderbird realized the doll was Golden Jones and was disturb by news.
Welcome to Part 2 of the Golden Jones Trilogy. . .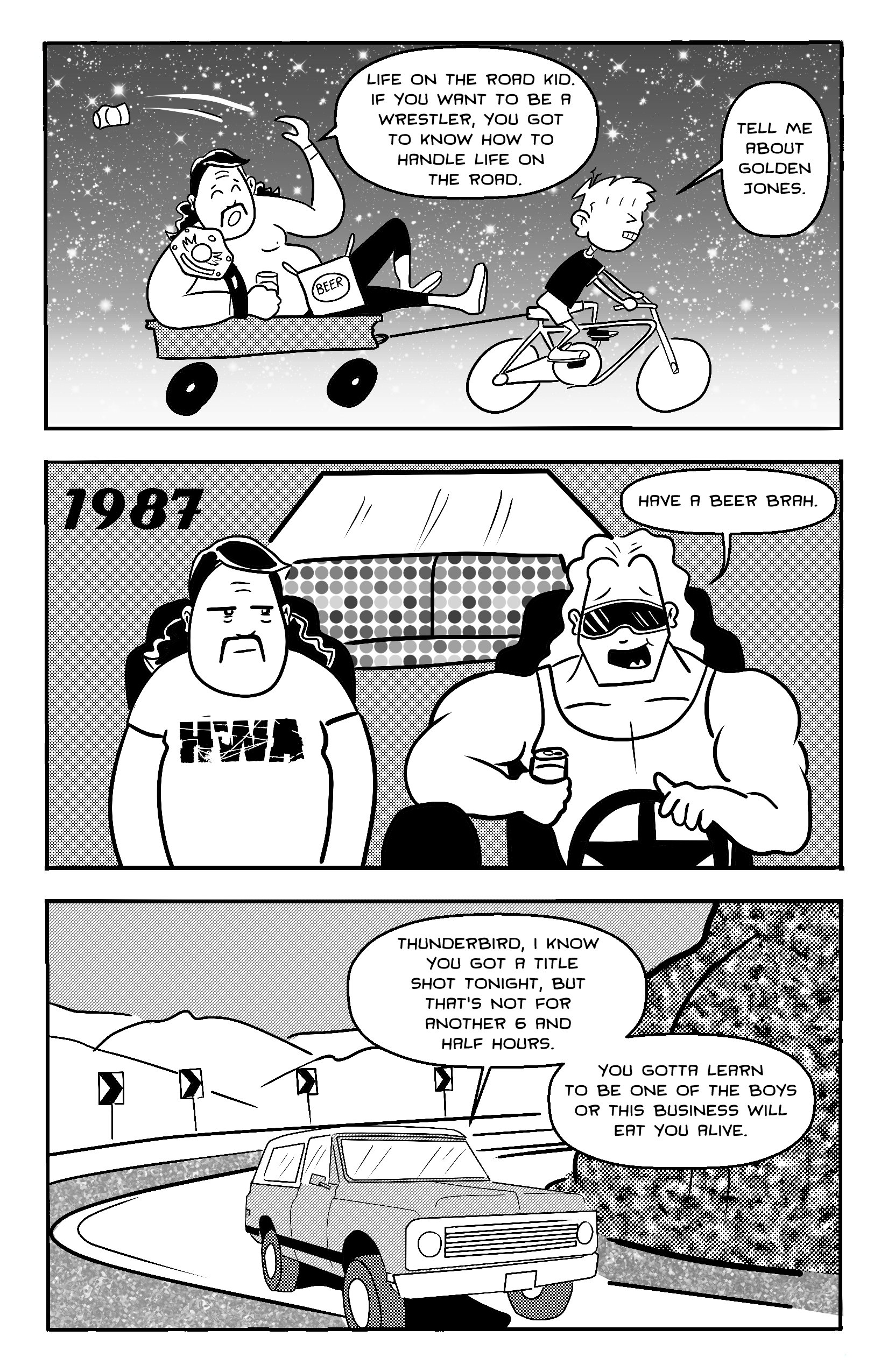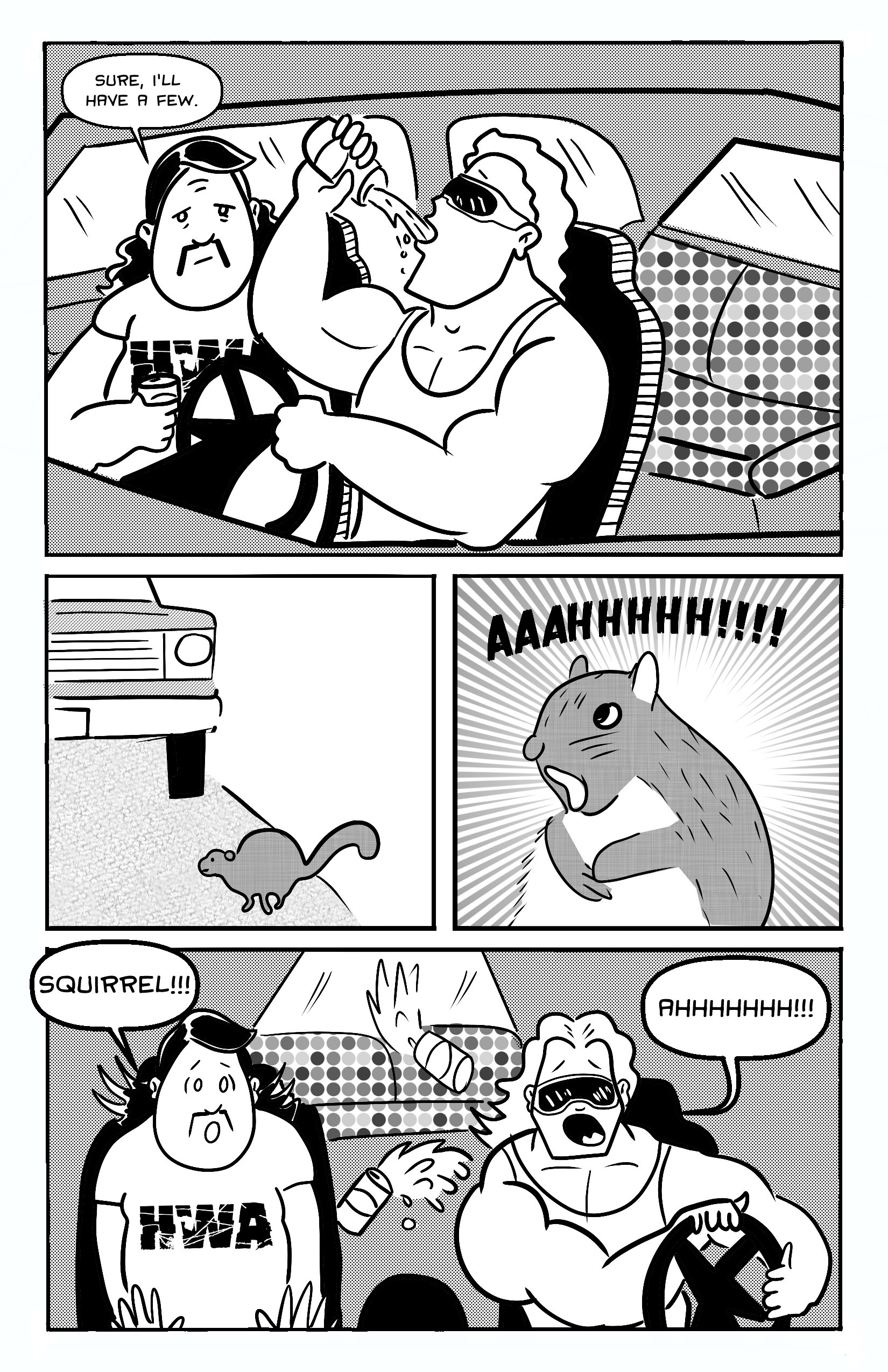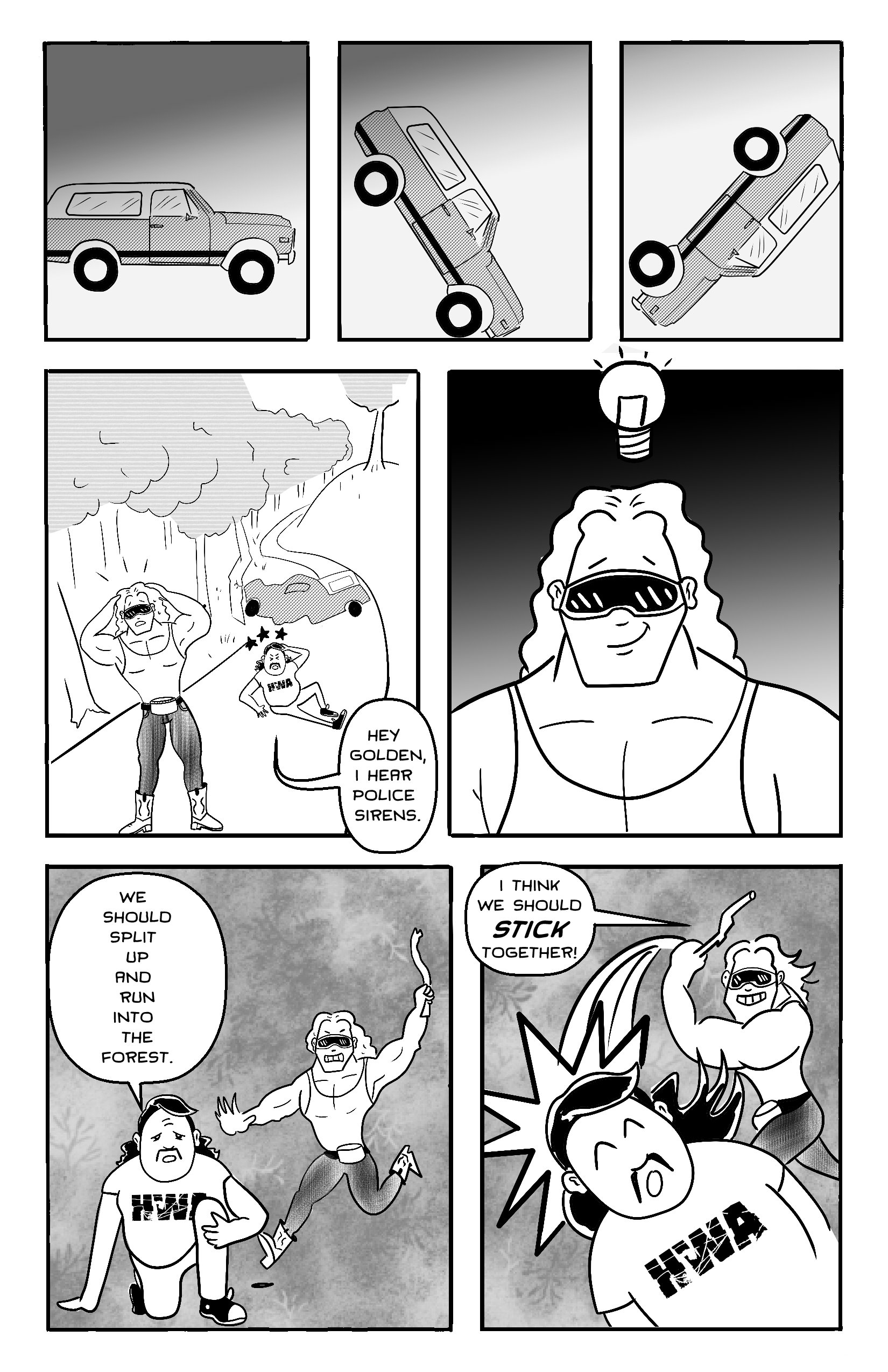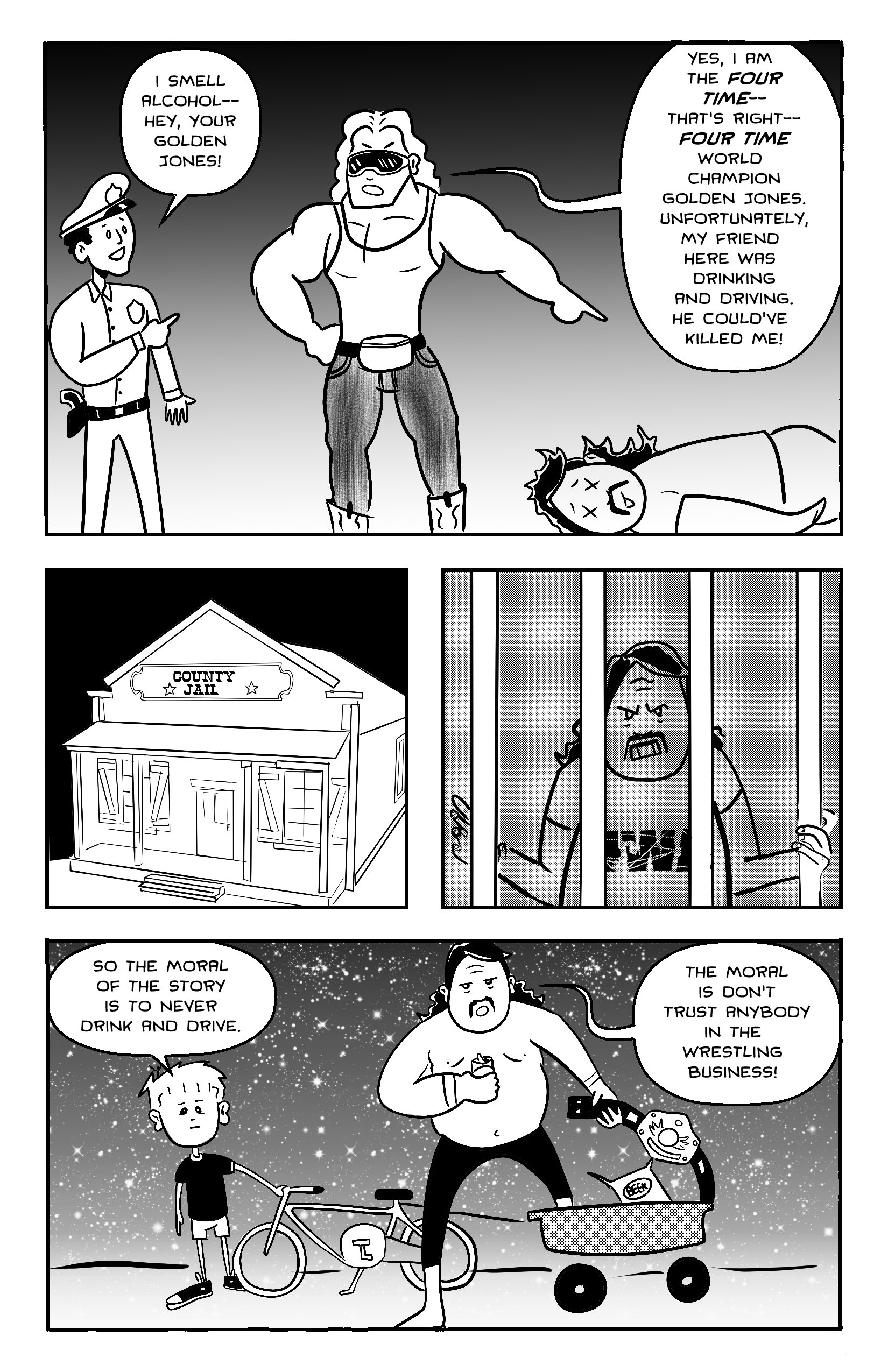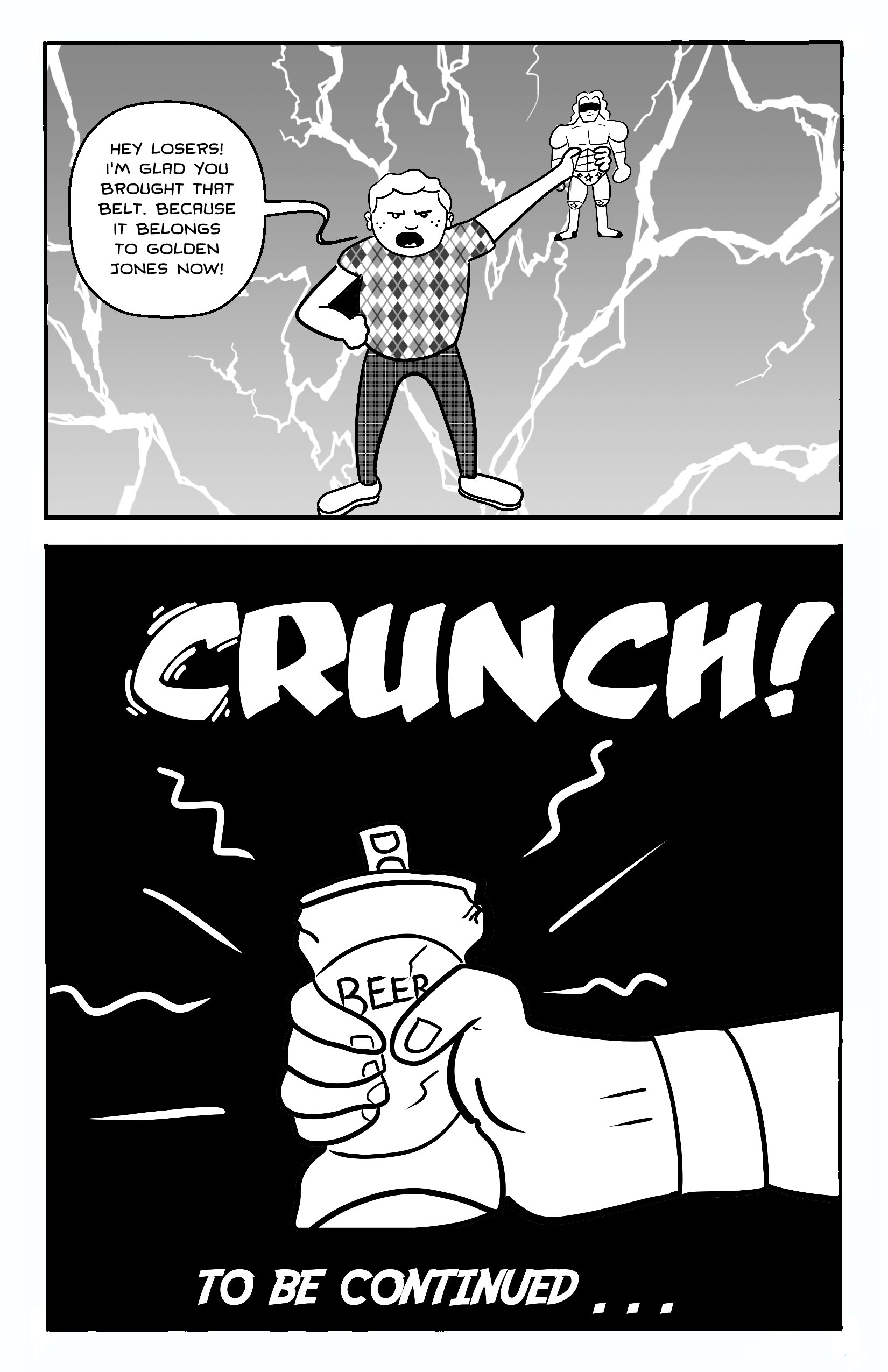 See you next Wednesday for the CONCLUSION of the Golden Jones Trilogy!