If you have been on Steem for some time you know tools such as Steemd or Steemdb. Or the one-tool-for-all SteemWorld.
Well, Steem Engine now has its first block explorer, as far as I know.
Called Steem Engine Rocks and still at the very early version of 0.0.2, it has been developed by @inertia.
I picked up on it from aggroed's latest post, where he used it like this:
https://steem-engine.rocks/tokens/PAL/richlist
With the above link, a page with a sortable table of the PALcoin owners, staked, in balance and pending unstaking is displayed.
But you can use it with any token, not just PAL.
For example, you can check who staked the most mega miners on PAL (just replace the string 'PAL' with 'PALMM' in the link above) or on ENG (replace 'PAL' with 'EMFOUR'). Note that capitalization seems to matter, EMFOUR worked, emfour didn't when I tested.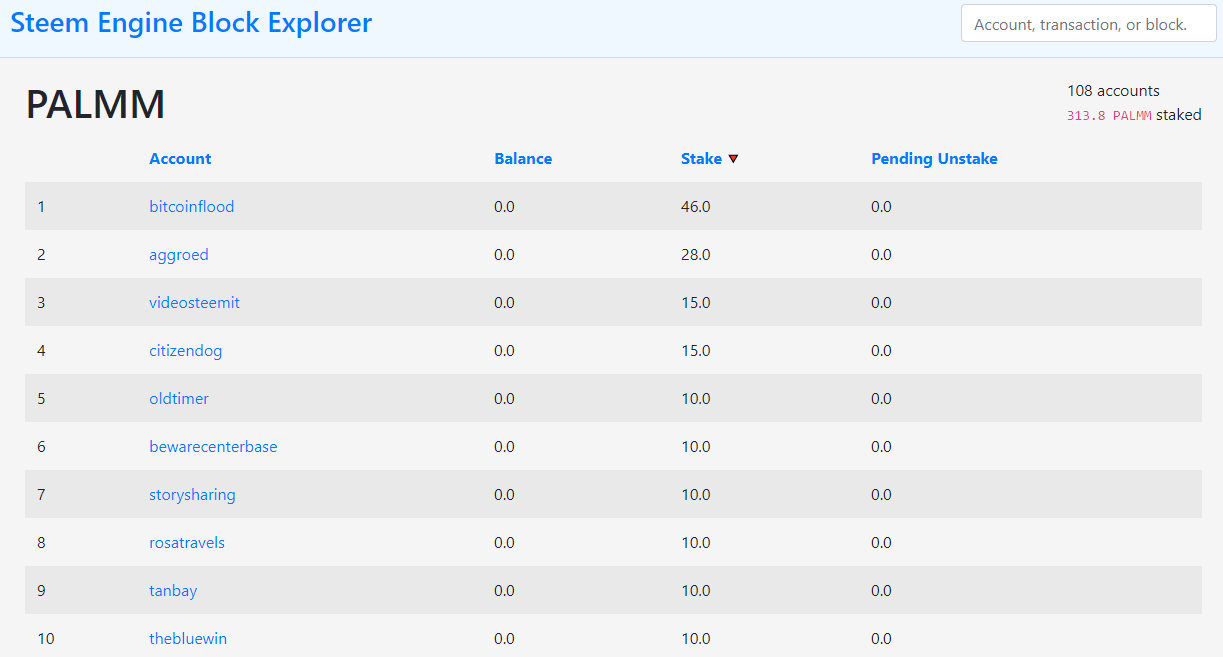 To know all transactions on Steem-Engine, starting with the newest first, you simply write:
https://steem-engine.rocks
I also found out this way that there are 328 tokens already on the Steem-Engine sidechain.
To know all transactions for a specific account, use this link:
https://steem-engine.rocks/@username
where obviously you replace 'username' with the account name.
And, after poking around with the tool, I discovered you can actually restrict the output further, for one account and one token. If you have many tokens on Steem-engine and you have quite a few transactions on more than one token, this can be useful.
https://steem-engine.rocks/@username/TOKEN_ SYMBOL
In case you want to see the list of transactions involving PALcoin on your account, the above link would become:
https://steem-engine.rocks/@username/PAL
I hope this help! And I hope we won't break the hosting for this tool with our early interest! :)