"Look for a more revealing interview by @dercoco where I admit a bunch of embarrassing stuff. I might regret sealing this into the blockchain." - Stellabelle in this post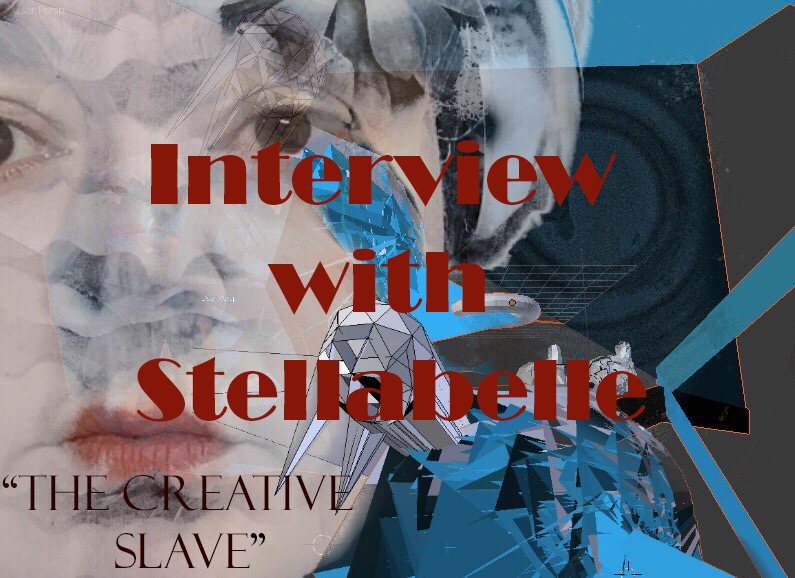 Underlying photo-composition edited by @stellabelle
It's 3:30am in the forests near Kansas City, Missouri. On the other end of the line am I, almost 8000km (5000mi) away, asking @stellabelle when I could do an interview. Her answer:
"Ha ha, I'm an insomniac, a workaholic, editing a Secret Writer post. What questions do you have?"
Amazed by her answer so late at night, I start the Interview. An Interview, that went from being a boring query to an interview full of exciting and "embarrassing" (in my opinion just exciting!) info about Leah, respectively @stellabelle.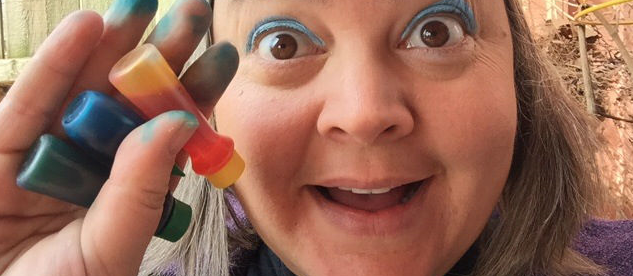 Creative Stellabelle, from Steemimg
Since she's talked briefly about the very unique community she lives in here, I want to know more about that. I ask her about her community and her lifestyle. Stellabelle was born in Los Angeles, California then moved with her parents to a community near Kansas City, Missouri when she was two. After having lived most of her adult life in Arizona, California, Japan and Kansas, and having travelled all around the world, poverty and an abusive relationship forced her to return to her parents' home. The place where she decided to stay with her daughter and parents to pay off the mortgage and live in a "one in a million" community. She lives in a regular townhouse in a community surrounded by domehouses and terradomes. In her community, everyone knows and respects each other. The land is communally owned by the church. In this video she incidentally shows how her neighbour is building structures right at the side of the road. I highly suggest reading her post and watching her video, also because of the info she shares about her secret writer service. Her community is based on Christian values and even though she herself is an atheist, she isn't intentionally excluded or discriminated for it.
I'm saying intentionally, because Stellabelle is more of a "loner type" and only really associates with others when dealing with child care, e.g. "when kids visit". She finds that people can't really keep up with her thoughts. "They live in the matrix, in a fog of delusions and believe that what they experience as reality." She states that "you are either a slave or your mind is free" and that she was stuck in between those two worlds for a long time.
This made me curious about whether she also thinks like that of the Steemit community so I ask her if she could compare her own community with the Steemit community. But don't worry, we're all good! Stellabelle thinks that People in her community have social safety but they are not advanced thinkers of the future. However, she still likes to live there. She needs to be free in nature with land and trees. Her imagination just works better in such an environment. That way she can "follow her streams of imagination, make thoughts into reality and "see" with her mind".

More Stellabelle
I ask her if she expresses herself in other forms of art except from her writing and the creative photocomposites that she usually posts on Steemit. And let me tell you: She definitely does! She also likes to draw, make videos, music, photo collages, play pretend and acting, but since she had to make money, and writing was a thing that paid money, she wrote. Four months prior to Steemit, she was writing two articles per day on science/technology for Interesting Engineering. She also wrote as a ghostwriter for a software CEO about machine learning and robotics. After hearing this, it is obvious for me that Steemit is the perfect platform for her. It fits right in to the futuristic topics that she likes so much and knows so much about. That, plus her creativity, made Steemit her full-time job.
Since we've now made it to the money side of things, I want to know how much of her Steem income is used to power up. For Stellabelle, this seems to be a no-brainer. She powers up as much as possible because she is convinced that STEEM will continue to grow. She only pays out the amount that she needs to live off of and to pay off her debts. She also wants to get more influence on Steemit to be able to help small content creators that make good content. Since she's learned it the hard way that bosses can be assholes (actually, she thinks that most bosses are dickfucks), she wants to help people in need. In need of a @dan Larimer, for example.
But that's a war, she is battling out for herself. "A war between selfish lust vs. helping others." Now I told you it would get exciting. Just hang on! I didn't really understand her point but after she explained it, I got what she meant: She's now searching for some mind-blowing genius to engage in acts of darkness with. "It's been 7 years of celibacy." But she's picky! She has her sights set on "some sort of genius". "Just Nikola Tesla, but he's dead." I told her that I could 3D-Print a miniature Tesla sex doll, but that would be a project for another post.
Since we were on the topic of Tesla, she told me how bad she would like to have one (the car). But I think Elon Musk himself might also be a handsome guy to pick.
Now there were only two more things I had to do before ending the Interview.
#1: Ask her whether there would be a follow-up of her makeup tutorial. And sure enough: It's coming! And even better. She is working on a post where she dresses up in a dolphin costume! #hype
#2: Acquire a boob shot!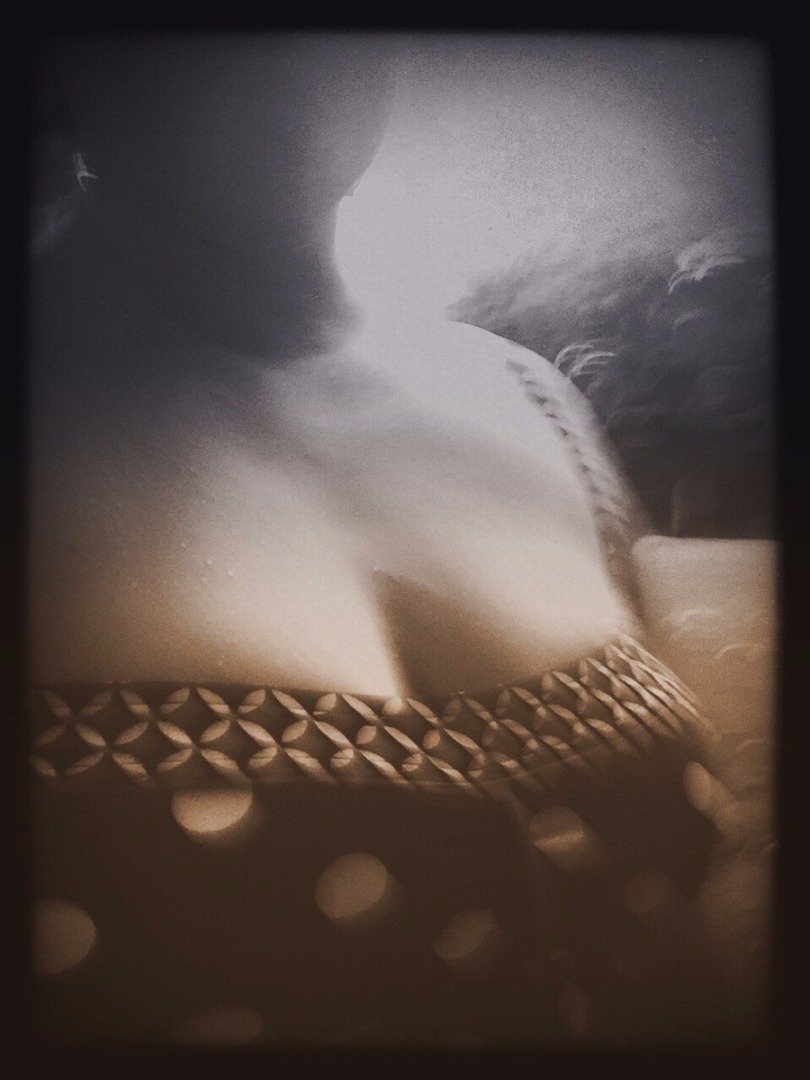 "I'm exploiting myself for some random German man who liked my makeup tutorial" - Stellabelle
Thank you very much @stellabelle for letting me do all of this to you!
On my part: there will be a proper #introduceyouself soon, I feel really bad for waiting so long, but in that post you'll understand why.
I've also started a storytelling game which I would like to play with you, just for the fun of it here.