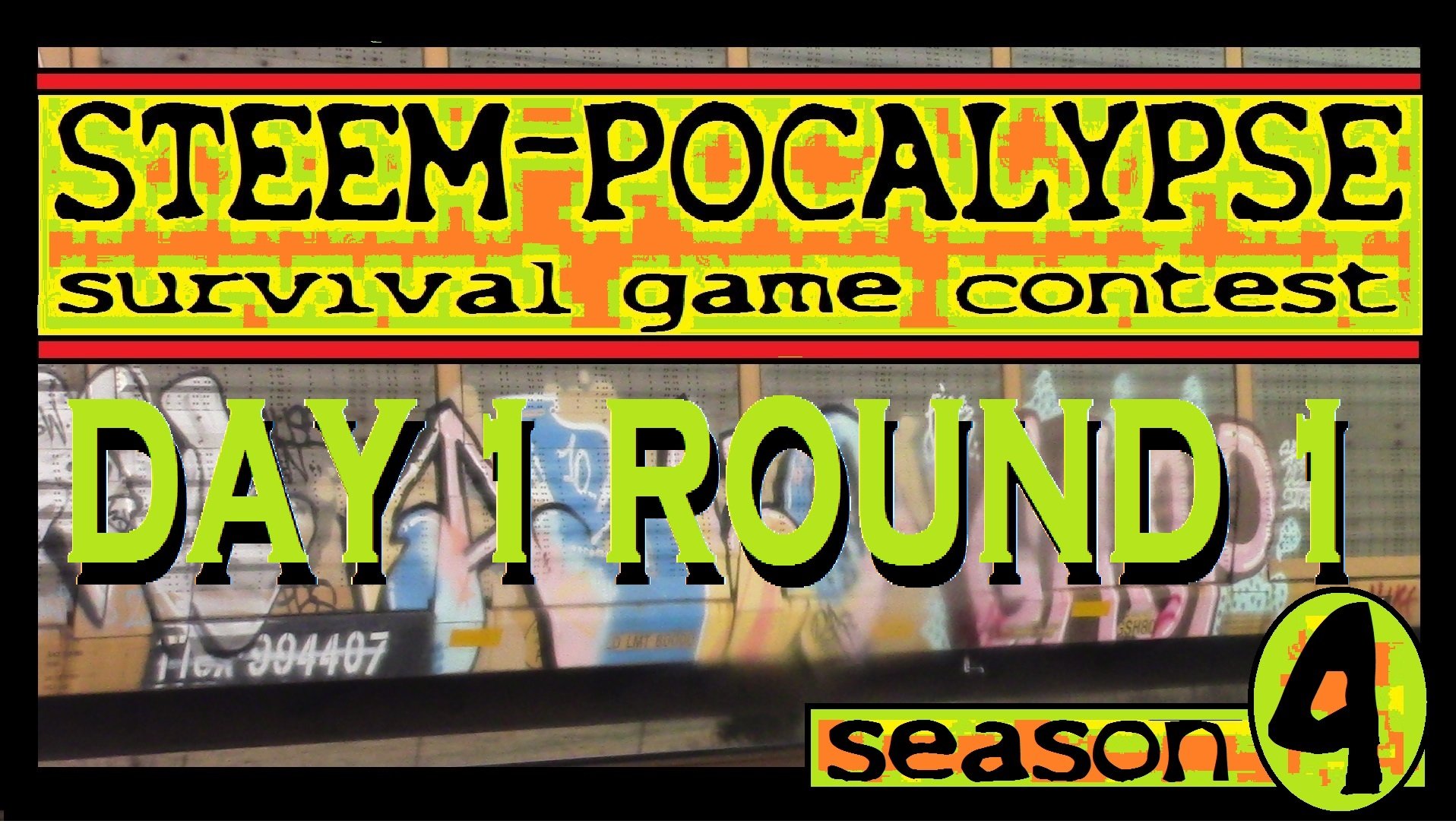 Let the survival begin!
---
The open sign up for this season has officially ended. Any player not listed below will have to wait until next season to join in. Again, this season will start with solo play, so each player must reply within the 24 hour response period after every post in order to progress to the next round. Any player who does not reply in time will be considered lost and dead. Here are the players this season. IF YOU ARE NOT ON THIS LIST PLEASE DO NOT REPLY TO THIS POST.
---
@vcelier - @wilsonlet - @charles1 - @shanzaylizay - @fronttowardenemy - @grildrig - @aashishkandel - @deepapoudel - @sircork - @velimir - @bilbop - @doctorcrypto - @scrooger - @nature.sauvage - @mraldo - @tomshwom - @michaelscarn - @pearica - @edgarstudio - @gayboy - @surprisebit - @bobvghn - @aescholer - @drpuffnstuff - @bryanlai98 - @jeff001 - @jennswall - @munchmunch - @guyfawkes4-20 - @arkadiy - @bi5h0p - @tokar854 - @circuitshark - @hatemmkh - @fraenk - @mikegun - @tinashe - @daveks - @steem.engine - @foodie.warrior - @shankar - @bsameep - @nextgen622 - @knowledge1 - @nixlco - @jesse2you - @walkingkeys - @vj1309 - @jdawg - @scooter77 - @eitsky - @thegoldencookie - @waphilip - @happy-doge - @hopehuggs - @yakuhi - @scan0017 - @birjudanak - @ruda - @marxrab - @fishjojo1 - @marialin - @angelgarz - @sandstorm - @lipszczak - @aunt-deb - @siddartha - @awesomenyl - @pbock - @miniature-tiger - @len.george - @doc-speakeasy - @professorx - @marty-art - @crisgojar - @doitvoluntarily - @rdollarsign - @deserdray - @lil4a - @hatchi - @bitrocker2020 - @enomujjass - @farmstead - @verbal-d - @dontstopmenow - @happyharmonymay - @whatisyourforte - @amy-goodrich - @jeanpi1908 - @danielsaori - @raymonjohnstone - @jaybird - @nicnas - @lennstar - @panknil - @silvernova - @vot - @improv - @mr-riddle - @snooway - @trevor.george - @beng05 - @louiscpt - @patcher - @skymaiden - @mash-inns - @silverstring - @lukmarcus - @dawidrams - @epikcoin - @edwrich - @dreamiely - @xtetrahedron - @von-hamann - @cerebralace - @provider - @awesomianist - @jeanelleybee - @drakos - @uruiamme - @swelker101 - @argih - @melaimomagwork - @anarcho-andrei - @bycz - @sireland - @bluerthangreen - @nature.sauvage - @mtgmisfit - @novaatebatman - @cosmo.crator - @swolesome - @sevinwilson - @guiltyparties - @deanlogic - @jznsamuel - @stortebeker - @benjamincollier - @keepdoodling - @dtbahoney - @eirik - @imperfect-one - @clayboyn - @happyme - @shanzaylizay - @hiimamazing - @mindfreak - @fingersik - @isaria - @nocturnal - @steemfluencer - @walterz - @insteadofmoney - @chinito - @photon-pl - @herpetologyguy - @rahul.stan - @mahdiyari - @icanrant - @debunked - @biuiam - @knittybynature - @estronitex - @jacobchamplain - @arbitrarykitten - @vigux - @ahsin - @matstaader - @scorchdojo - @redeemed - @anonymyst - @blaxalb - @gmenka - @brianphobos - @patriot - @nepd - @jaibaru - @gregory-f - @rawad - @swenger - @lokii - @percy1994 - @happyme - @travelersmemoire - @kumailkhan
GAMEPLAY SETTING
---
While in the United States, the players all got caught up in a major situation. For some reason known only to the elite, the government pulled a quick one and declared marshal law. Of course this rapidly sent everything spiraling out of control. All major highways were shut down and barricaded, food supplies in the cities were instantly gone, and overnight, the "peaceful" existence that so many had enjoyed was forever removed. Now, it was a blood-thirsty and murderous fight to survive.
In the cities people began to kill one another over the most minor thing, and those attempting to travel were often eliminated by what was left of the military. Different groups and individuals began to hoard whatever they could and set up strongholds in hotel rooms, storm shelters, and whatever else they thought they could defend.
Honestly, none of the players were looking for any of this. Yes, the times became instantly desperate. Now, the players find themselves unarmed, starving, and without a clue what to do next. The only logical option seems to be to gather whatever supplies they can and attempt to sneak out of the city before someone tries to kill or eat them...
DAY 1 ROUND 1 SCENARIO
---
Under the cover of darkness, the players begin to creep out of their hiding places and sneak around the city.The power grid is down so street lights are not an issue, but the moon is providing some light. There might be people out there with night vision goggles or flashlights, but for now, the players must risk searching for items.
Up ahead there is a beat up vehicle. It looks deserted, but the interior lights are on. Perhaps this was the scene of the gunfire that the players heard about an hour ago. They may get shot for trying, but they risk sneaking up for a closer look.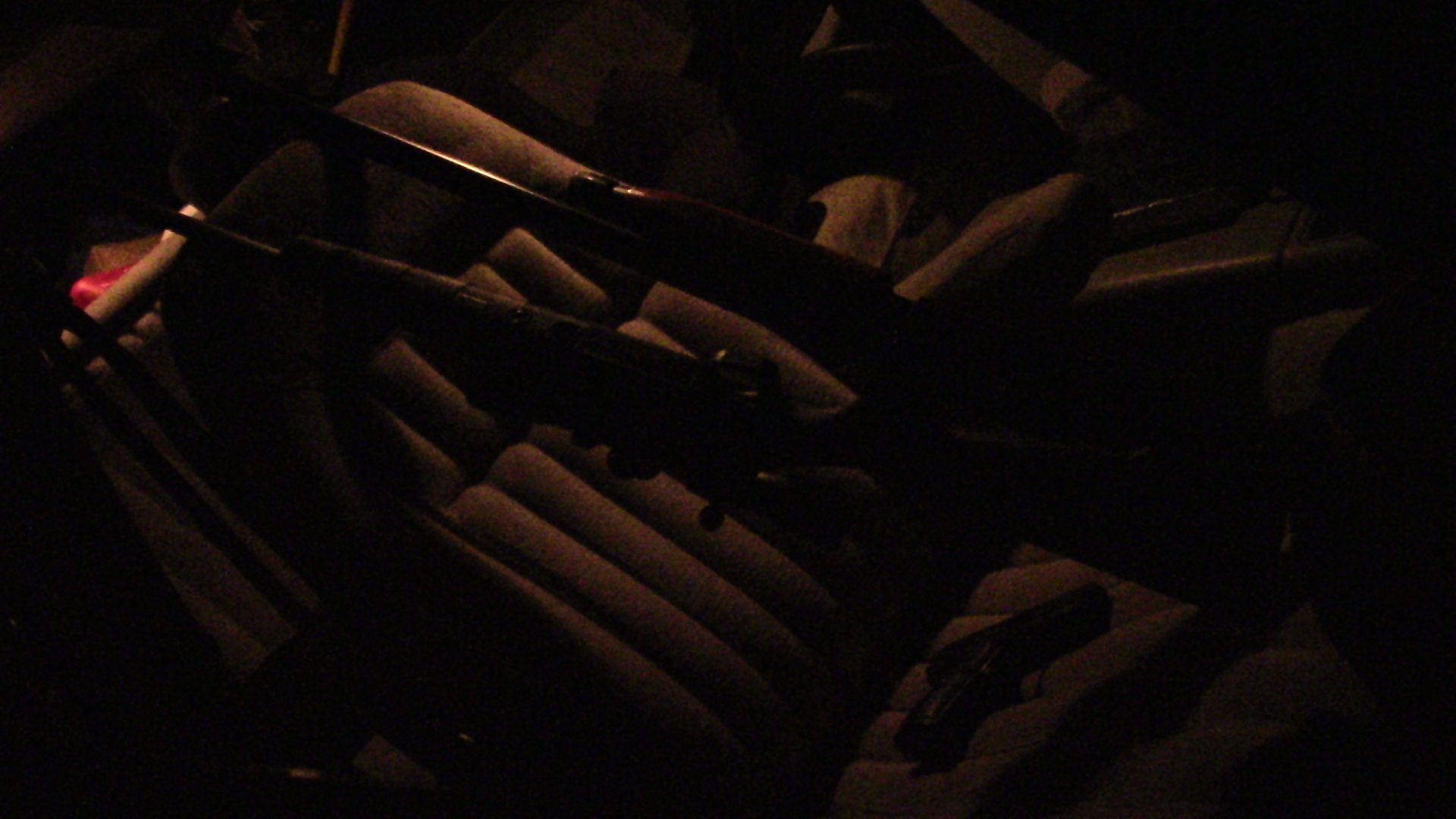 Amazingly, there is a small cache of weapons on one of the seats. Some noises begin to be made nearby, and the players decided to make a move quick. At most, they can choose one gun to try to take. Firepower will certainly come in handy if they can successfully get some. As it happens, each of these weapons comes with four (4) bullets. Should the players grab one and run, or just run?
OPTIONS
---
PLEASE READ CAREFULLY. Each registered player must choose and option and reply to this post in the next 24 hours to continue gameplay. Those who do not reply in time will be considered lost and dead. Each option will be posted in the reply section below. PLEASE REPLY TO THE OPTION THAT YOU WANT BELOW.
OPTION 1 - Attempt to grab the pistol with four rounds of ammunition and run away from the noises. The pistol will be easiest to hide, but will not have the stopping power or accuracy of the other weapons.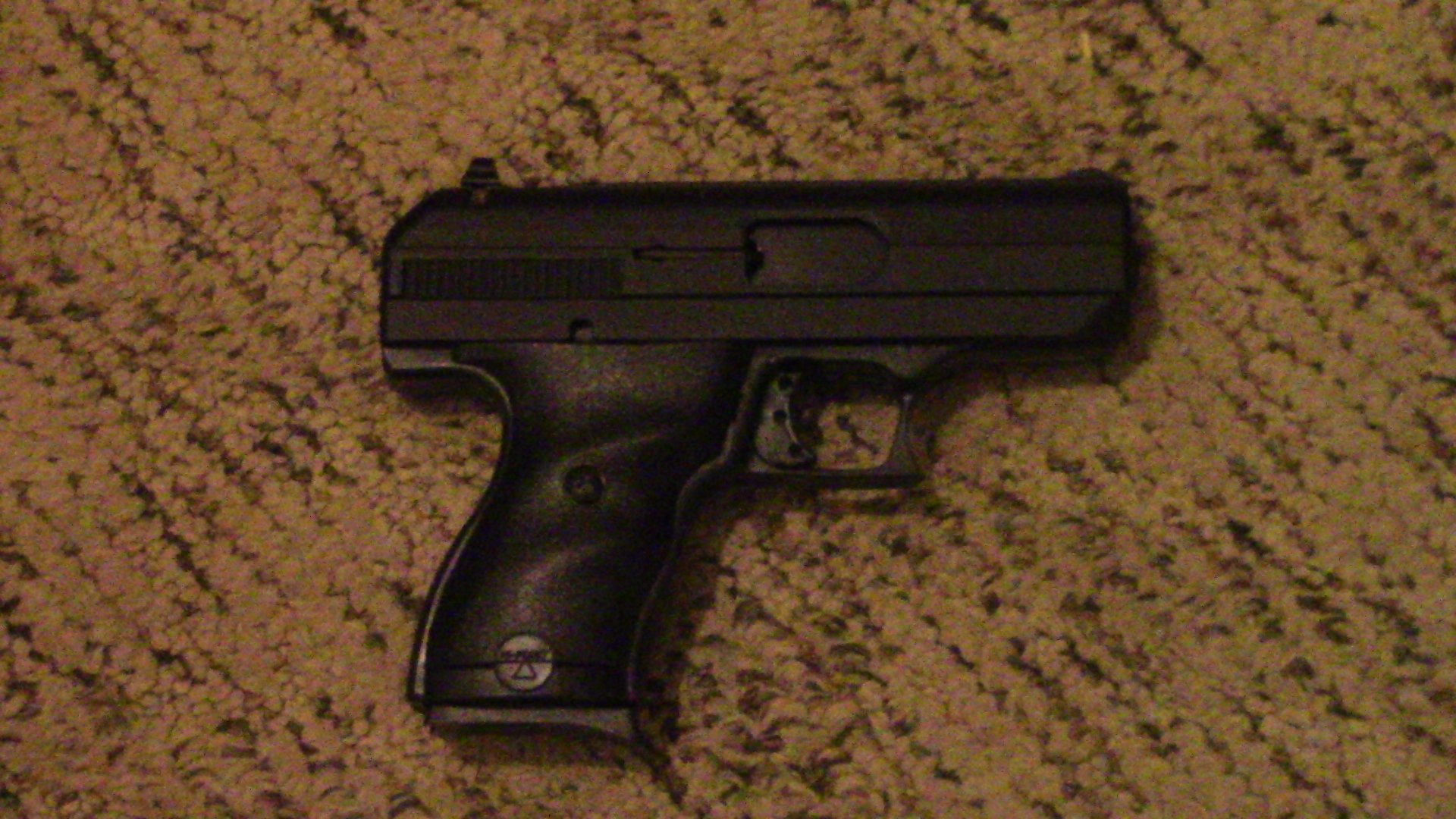 ---
---
OPTION 2 - Attempt to grab the rifle with four rounds of ammunition and run away from the noises. The rifle will have the greatest accuracy, especially over longer distances, but will be hard to conceal.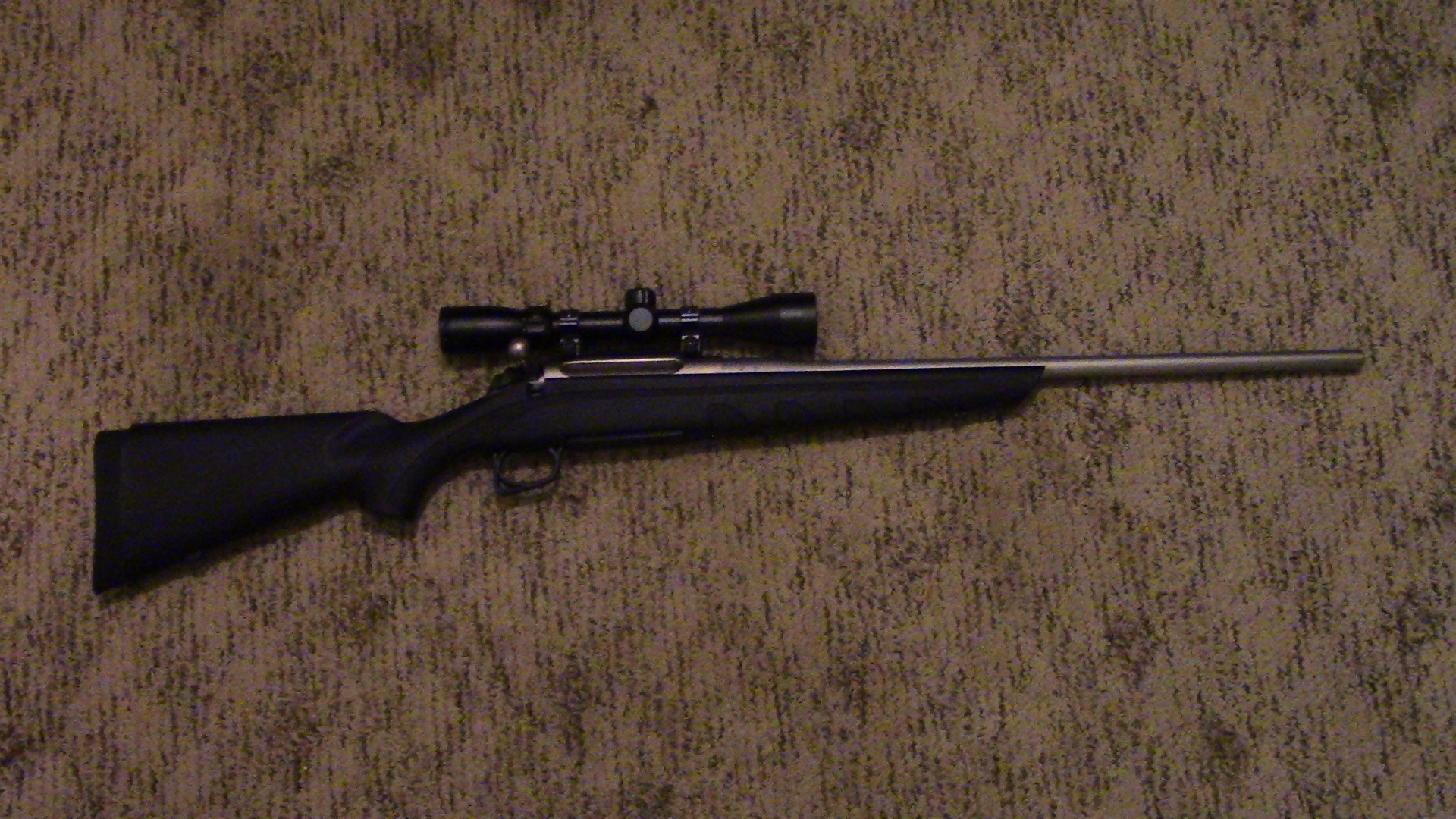 ---
---
OPTION 3 - Attempt to grab the shotgun with four rounds of ammunition and run away from the noises. The shotgun will have the greatest stopping power since the round are slugs and not buckshot, but will be hard to conceal.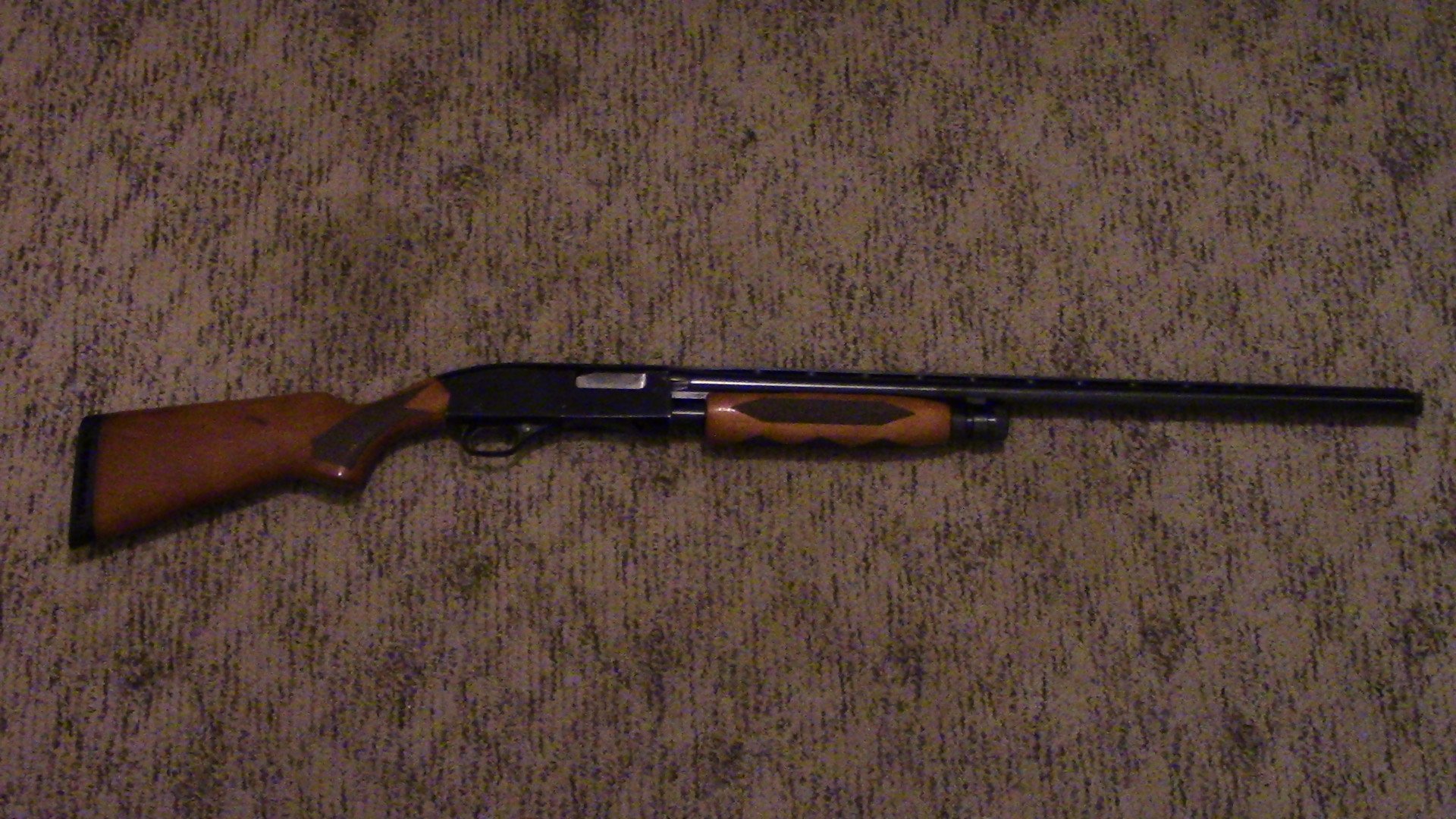 ---
---
OPTION 4 - Attempt to run away from the noises without grabbing a weapon. This will be the quickest option but will leave the player unarmed.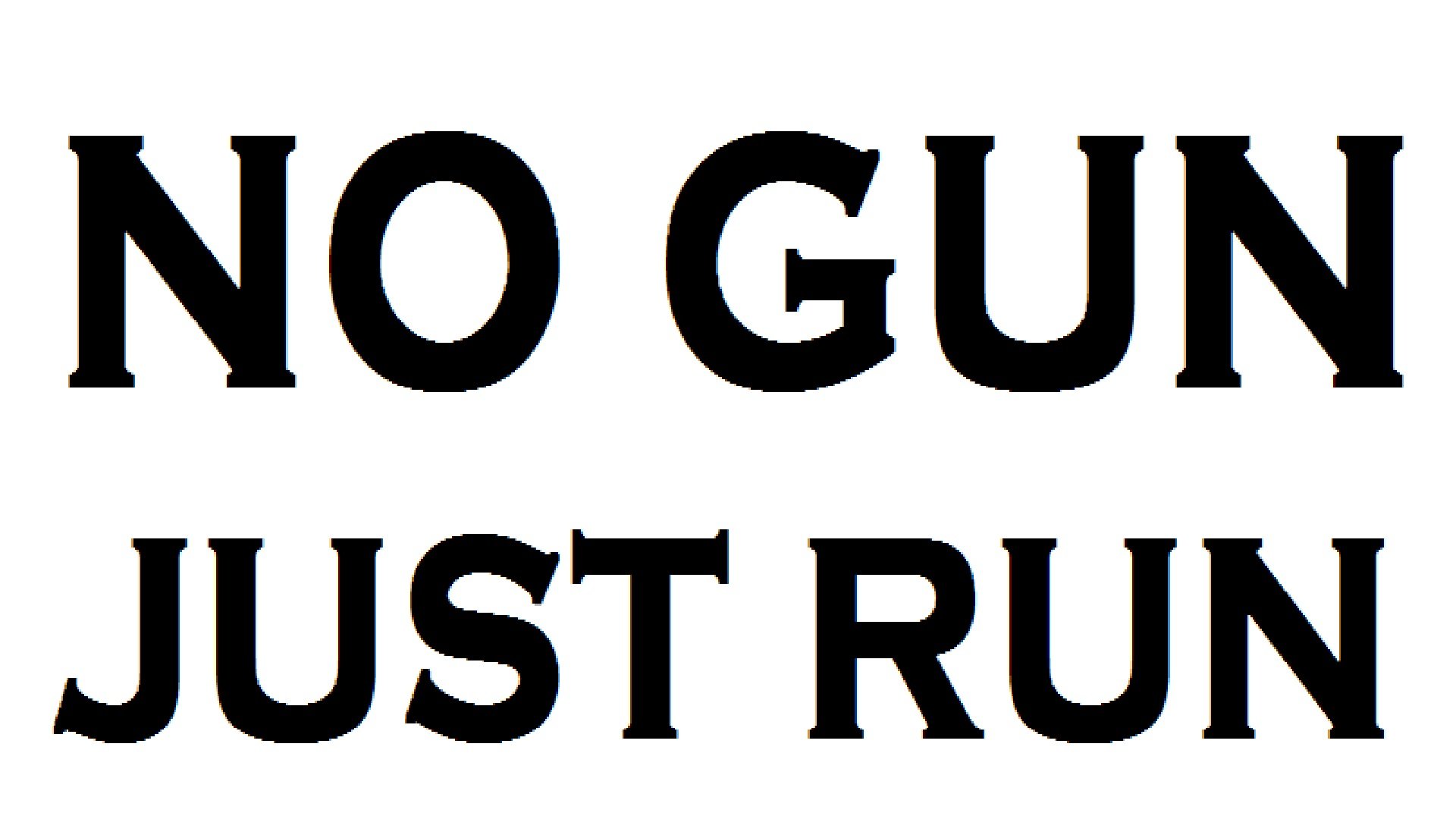 PLAYER RESPONSIBILITY
---
Each player must reply to this post within the 24 hour response window in order to continue playing this season. Please choose one of the four options and reply to that option in the comment section below.
PRIZE POOL
---

The current prize pool is 150 SBD.
---
---
Until next time…
Don't waste your time online, invest it with steemit.com

---