@fyrstikken or @fyrst-witness that is his witness account used to be my witness of choice. Things changed last year when he did a gigantic blunder when of disclosing the greed he possesses.
Bid bots was a novelty as of this time last year. If I remember correctly, @randowhale was the first iteration of its kind. But everything changed when delegation and hf 19 came about. And changed the lovely neighbors into greedy whale hunters.
The next iteration of a bid bot system was whaleshares. And as the lovely witness fyrstikken was, he had something to say about it:
https://steemit.com/steem-politics/@fyrstikken/why-i-am-negative-to-whaleshares-and-believe-it-will-be-another-rewardpool-rape-for-steem
It was just a matter of days before he launched his own bid bot called booster.
Ironic, isn't it?
It gets worse. Fyrstikken is one of the worst reward pool rapists if I ever saw one.
I was made aware of this bot a few weeks ago. It's a bot that breaks down what has been used to promote posts that exceeds 50 sbd and posts this breakdown as a comment. It does not do much else, except posting activity reports every day.
A good initiative to get a quick overview over where the gigantic upvotes comes from.
back to fyrstikken again
You know the noble guardian against rewardpool rape, according to his own words.
This is what he does: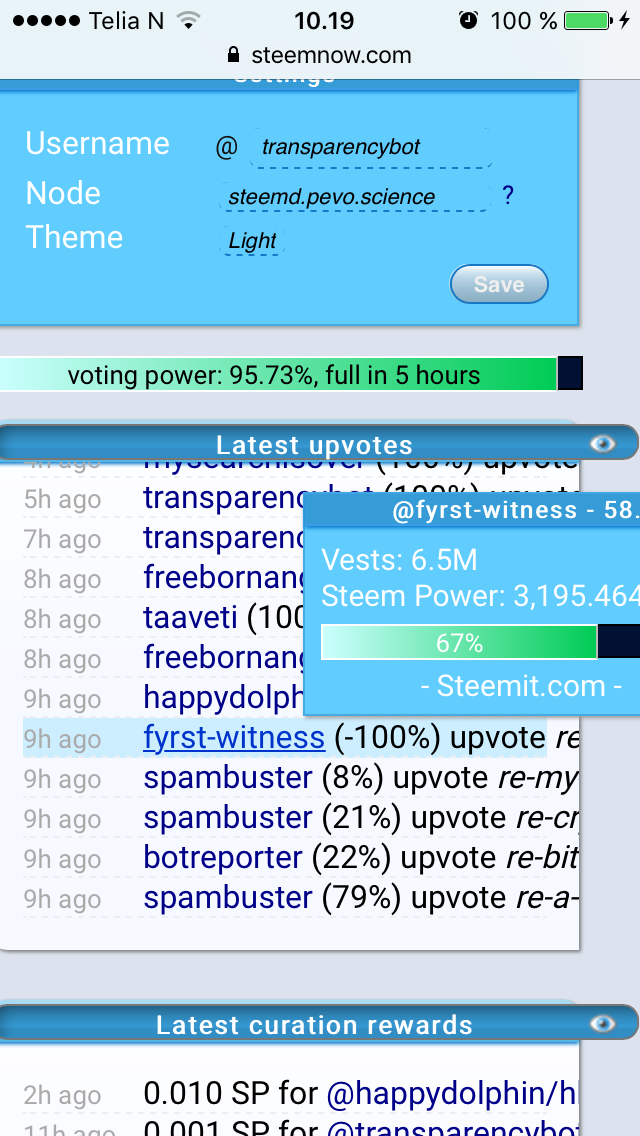 Ironic isn't it? The guardian against rewardpool rape does what he can to protect rewardpool rape.
Do you like transparency and openness?
Than my clear recommendation is to unvote double talking witnesses like @fyrstikken or @fyrst-witness that is his witness account.
Instead I recommend looking through what @transparencybot does and give it some love from time to time.