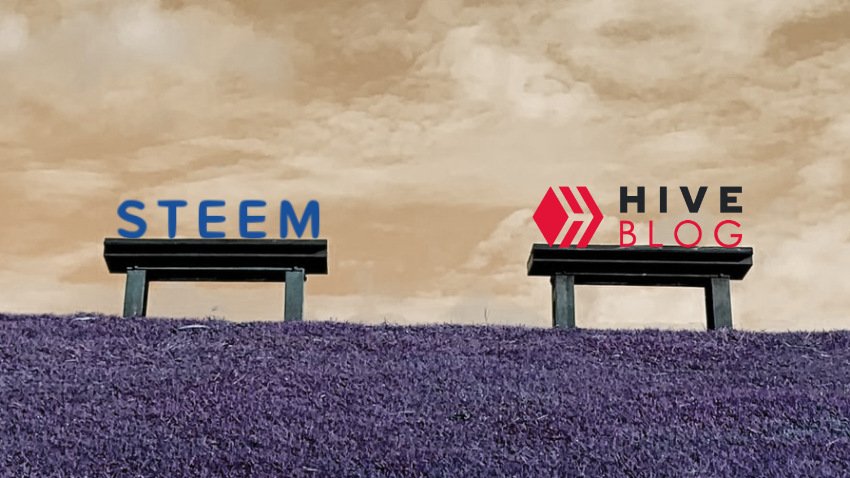 Boy oh boy, we have just hit new lows in terms of Hive evaluation and it seems to be falling back to the average of Steem's price more and more.
Where a month ago you could have swapped your Steem for Hive 2:1 they are now almost on par and getting ever closer. I am still not sure how to navigate this situation. In terms of longterm feasibility, actual use cases, community strength and convincing fundamentals Hive is much ahead of Steem. But looking at who is backing Steem and how much financial firepower there is available to manipulate the price up over the coming months I am still not convinced Hive is the better investment from a purely speculative standpoint.
The better product doesn't always win, quite the contrary - in a world where lobbies exist, where the great monetary currents decide any- and everything and where offensive products and services come out a winner of the allegedly competitively-oriented marketplace of ideas it seems entirely up to the whims of the gang which of the two chains will be more financially viable in terms of investment.
Seldom do scandals hurt a project in the longterm so much that years later they will actually be dead - unless of course the financial whales decide for it to be so. Conversely, even endless amounts of proven manipulation, fraud and deception cannot seem to override the still existing forms of these monumental blunders.
Look at the mainstream media! Most if not all of the major news outlets that exist today have been caught deceiving, have lied to their readers and viewers and have been caught red handed in the biggest blunders thinkable in an alleged "democracy". And yet, these outlets still somehow exist, backed by immense financial firepower and clandestine interests, while countless actual journalists doing work on their own have been disappeared, censored and bankrupted due to their critical reporting and unbribe-able character.
Maybe a good trade would not be to hope for Steem to reach an orchestrated grand high in terms of dollar value and still make the most out of the remaining stake we may have - but instead to try and time the price difference between Steem and Hive so that we may get the most value out of Steem carrying it over to Hive. Or maybe this is all nonsense and Hive will prevail simply because it is the better project created by real people who care about their home on the blockchain.
Only time will tell.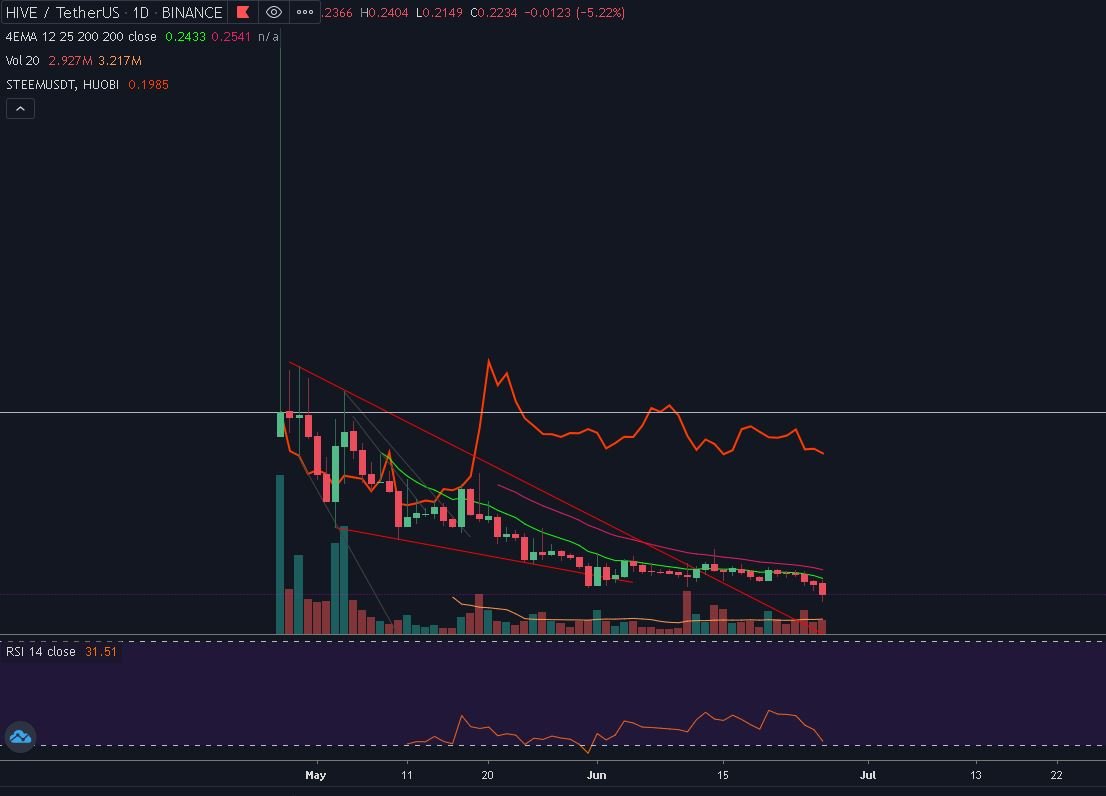 I am not a financial advisor and this is not financial advice.
Img srcs:
unsplash.com
tradingview.com
Thanks for stopping by <3