I'm looking for community/project account names, I'd like to hear who you support, and who supports you.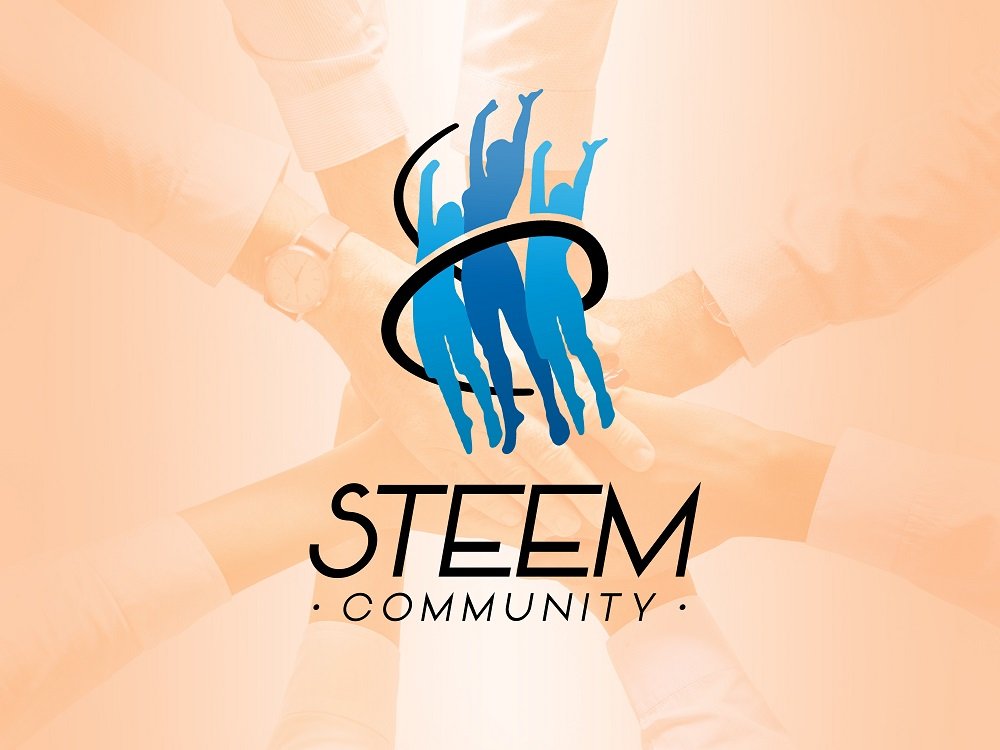 Are they in this list?
@actifit
@adollaraday
@asapers
@bdcommunity
@c-cubed
@c-squared
@comedyopenmic
@curie
@deepdives
@freewritehouse
@friendsofgondor
@girlsfoundation
@helpie
@ifc
@ivoted
@minnowbuilder
@needleworkmonday
@newbiegames
@newbieresteemday
@oneopportunity
@pifc
@promo-mentors
@sc-v
@schoolforsdg4
@steemit-italia
@steemit-polska
@steemitbloggers
@steemjetdiscord
@thehive
@theluvbug
@themesopotamians
@utopian-io
If so, that's good news! @steemcommunity manually curate a feed of these accounts and the posts that these accounts resteem as a way of supporting and encouraging community growth. It's usually me doing the curation here, and I try to give 25% and 50% votes, which total half our daily allowance.
The other half of our allowance is used on the @c-cubed trail. @c-cubed votes 10 times each day on the best of the best of the manually curated posts reviewed by the @c-squared team and their 200+ curators. Excluding the mighty @curie, of which many of the @c-squared team have strong ties with, I cannot think of a better trail to be a part of, and trail @c-cubed with my own vote too. If you wish to promote solid content, produced by an account of any rep, within any tag, then this is the trail to follow.
If you a community leader, or part of a community which has an account not listed above, I'd like to hear from you!
Ideally, I'd like to see a little proof that the community is as inclusive as possible. Is anyone free to join? Is the community account vote spread far and wide? Does your community give an extra helping hand to new, genuine , members of the Steem community? (bravo!)
I understand that by design, many communities can seem somewhat enclosed and dare I say it, a touch circle-jerky, but as long as the community accepts new members with open arms, I think that is OK.
---
As the @steemcommunity account grows, either through us mining around 8 blocks a day (the average at present), or via my own delegations, we will be able to support more and more communities/projects. Clearly this wont happen overnight, but Steem is a long game, and we're ready to be here a while.
The account plans not to cash anything out for years to come, and is funded by our personal accounts.
If you wish to find out more about @steemcommunity, go here, if you wish to find out more about the partnership with @c-squared, have a look here.
If you have less than 500 SP, and plan to 'grow with us', consider joining @paulag's Red Fish Power-up League here, and if you hold between 500 and 4999 Steem Power, consider joining the Minnow Power-up League here.
And once again, please let me know about community accounts and growth projects that you think are worthy of a follow and support by @steemcommunity, I'm looking forward to adding more follows over the coming days.
---
On a personal note, I've been quite busy with work this week. I've not got to grips with the split shifts so far, and I'm finding it difficult to fit my usual 16 hours of Steem-in. Hopefully, at the end of the month, these shifts will end and i'll be back on the blockchain more.
And a week after that, it's Steemfest 3! 4 weeks after that, I turn 40. Can we get a price rise before these dates please?!
Thanks for reading
Asher
Witness: @steemcommunity