Good to know but sad to see what are going on around @dStors and @dCommerce.
( https://steemit.com/steem/@accountsale/goodto-know-but-sad-to-see-what-are-going-on-around-dstors-and-dcommerce-1546325472309 )
2019.01.01.Tue, by @accountSale
==
It is good to know but sad to see what are going on around @dStors and @dCommerce.
Things happening behind were shown
from the most relevant people of both sides, @kaliju and @haejin.
around
https://steemit.com/dcommerce/@kaliju/haejin#@accountsale/re-haejin-re-kaliju-haejin-20190101t064807487z
Sad, but, anyway
thank you both for letting me know clearly about it.
Yet, don't know what to do about @dStors and @dCommerce.
==
---
Sponsored ( Powered by dclick )
Last week, the Advertise feature has opened. you can...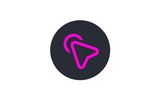 This posting was written via
dclick the Ads platform based on Steem Blockchain.