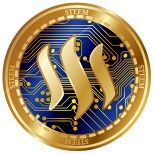 Saat ini adalah masa dimana sedang terjadi transisi zaman menuju zaman digital. Dimana setiap hal yang penting selalu ada digitalisasi didalamnya. Mulai dari otomatisasi sistem sampai dengan otomatisasi pekerjaan (Internet of the Thing).
Perkembangan digitalisasi ini telah banyak berkembang ke banyak sektor industri, dan saat ini terus berkembang ke sektor-sektor penting dan krusial seperti sektor keuangan dan permodalan (saham).
Sektor Permodalan (saham)
Jika pada tahun-tahun sebelumnya kita sering mendengar bahwa jika sebuah perusahaan memiliki program atau proyek yang dianggap sangat berpotensi terhadap ekonomi dan akan memberi keuntungan yang besar namun membutuhkan tidak memiliki modal yang cukup, maka perusahaan tersebut akan menawarkan sahamnya kepada para investor (orang kaya). Dan para investor akan memberikan modalnya dalam bentuk saham.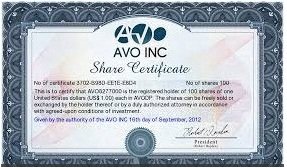 Beda halnya dengan zaman now, jika sebuah perusahaan yang memiliki proyek besar dan diyakini akan berkembang dan menghasilkan keuntungan yang besar, maka perusahaan akan membuat sebuah coin crypto yang akan dijual kepada para investor. Pada saat perusahaan mengalami keuntungan maka harga coin crypto tersebut juga akan naik.
Apa bedanya saham dengan coin crypto?
Saham bersifat tersentralisasi dan tidak transparan serta membutuhkan banyak pihak dalam mengelolanya, dan membutuhkan banyak usaha untuk masuk ke bursa international. Sedangkan coin crypto bersifat desentralisasi dan transparan serta hanya membutuhkan 1 kali proses dalam memperkenalkan program mereka dan masuk ke bursa, selanjutnya semua akan berjalan secara otomatis seiring perkembangan keuntungan program tersebut.
Dalam prediksinya kedepan, lembar saham nantinya akan digantikan dengan coin crypto sebagai lambang kepemilikan modal pada sebuah perusahaan atau program.
Sebagian besar negara-negara saat ini sedang dalam keadaan tidak nyaman dengan adanya coin crypto (cryptocurrency). Ini disebabkan karena coin crypto ini dapat dibuat oleh siapa saja dan tidak dapat dikontrol oleh negara manapun. Tidak seperti fiat currency (uang kertas) yang mudah diatur karena dikendalikan oleh bank yang dikuasai sebuah negara.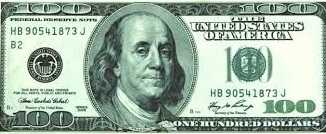 Cryptocurrency juga bersifat desentralisasi (tersebar) dalam pengelolaannya (servernya), sehingga sulit untuk dikendalikan oleh sebuah otorisasi keuangan negara. Jika sebuah server dirusak atau diganggu, maka masih ada ratusan bahkan ribuan server lainnya yang akan membackup.
Kondisi inilah yang membuat negara (penguasa dan bank sentral) sangat tidak nyaman, karena para penguasa dunia keuangan akan kehilangan kekuatannya dalam mengatur keuangan dunia.
Saat ini Uni Emirat Arab dalam konferensi mereka yang disebut 'UAE Blockchain Strategy 2021" sedang membahas tentang teknologi blockchain dan aturan2 yang mendukung penggunaannya dalam berbagai sektor termasuk sektor keuangan, dimana nantinya coin crytpo akan dibackup oleh emas selayaknya uang fiat saat ini. Negara UAE akan menyimpan emas untuk membackup coin crypto sesuai dengan hukum syariah, sehingga nantinya cion crypto dapat dipergunakan untuk transaksi jual beli atau kegiatan tukar menukar lainnya.
Jadi ibarat kata pepatah, "sekali mendayung dua pulau terlewati". Begitulah coin crypto, selain berfungi sebagai uang digital, coin ini juga berfungsi sebagai saham.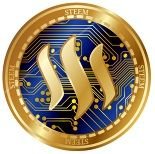 Jika kita memiliki coin cryto seperti steem, maka sebenarnya kita memiliki saham pada perusahaan steem. Jika perusahaan steem berkembang, maka berkembang pula saham kita (harga steem naik).