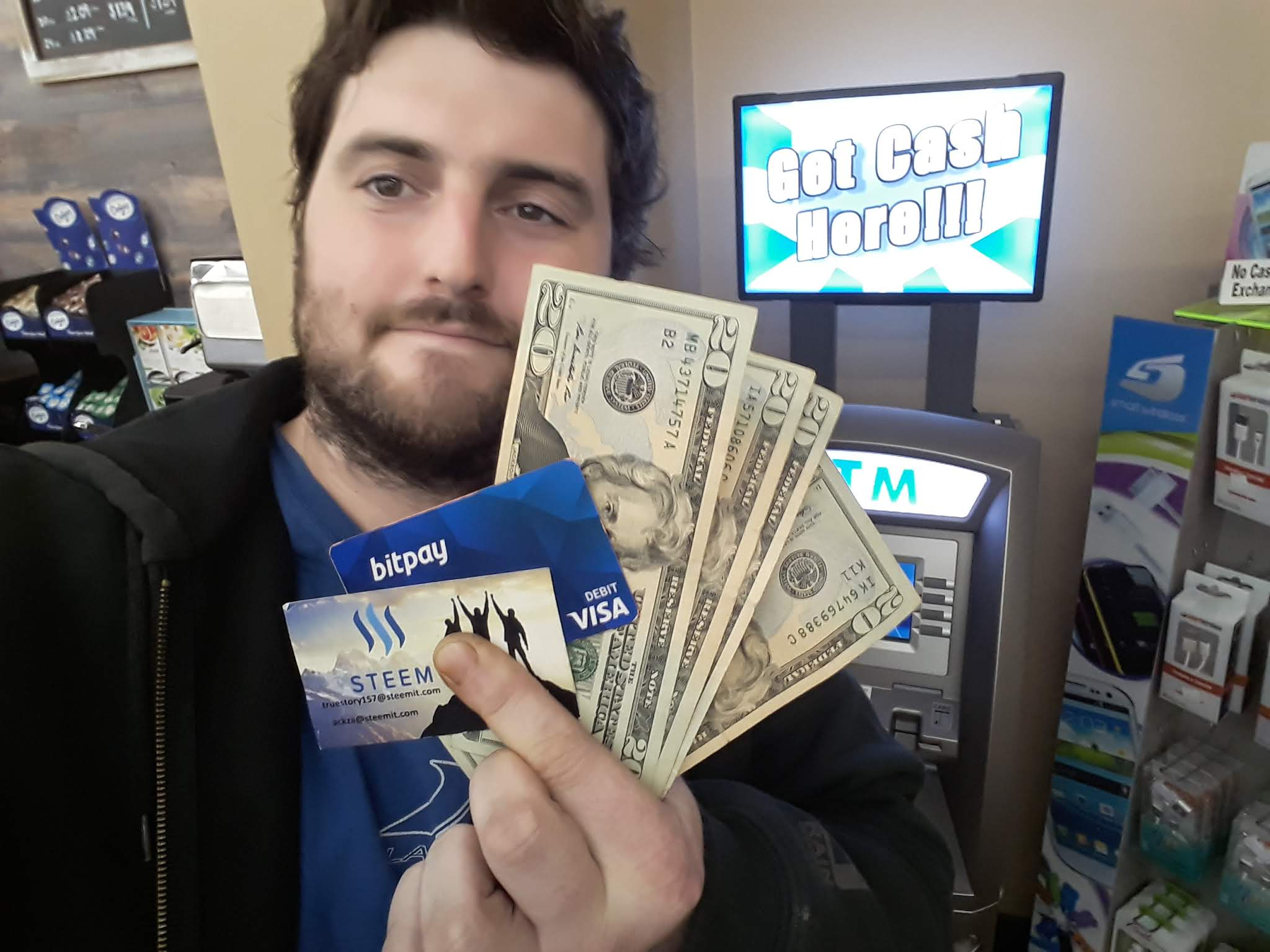 Woo hoo Thanks to @blocktrades and Bitpay I can withdraw my Steem Backed Dollars as US Dollars CASH in my Hands using ANY regular old ATM no special BTC atm needed!
So I took out some Cash and bought some Cartridges from the Legal Cannabis Dispensary Harbor Collective San Diego!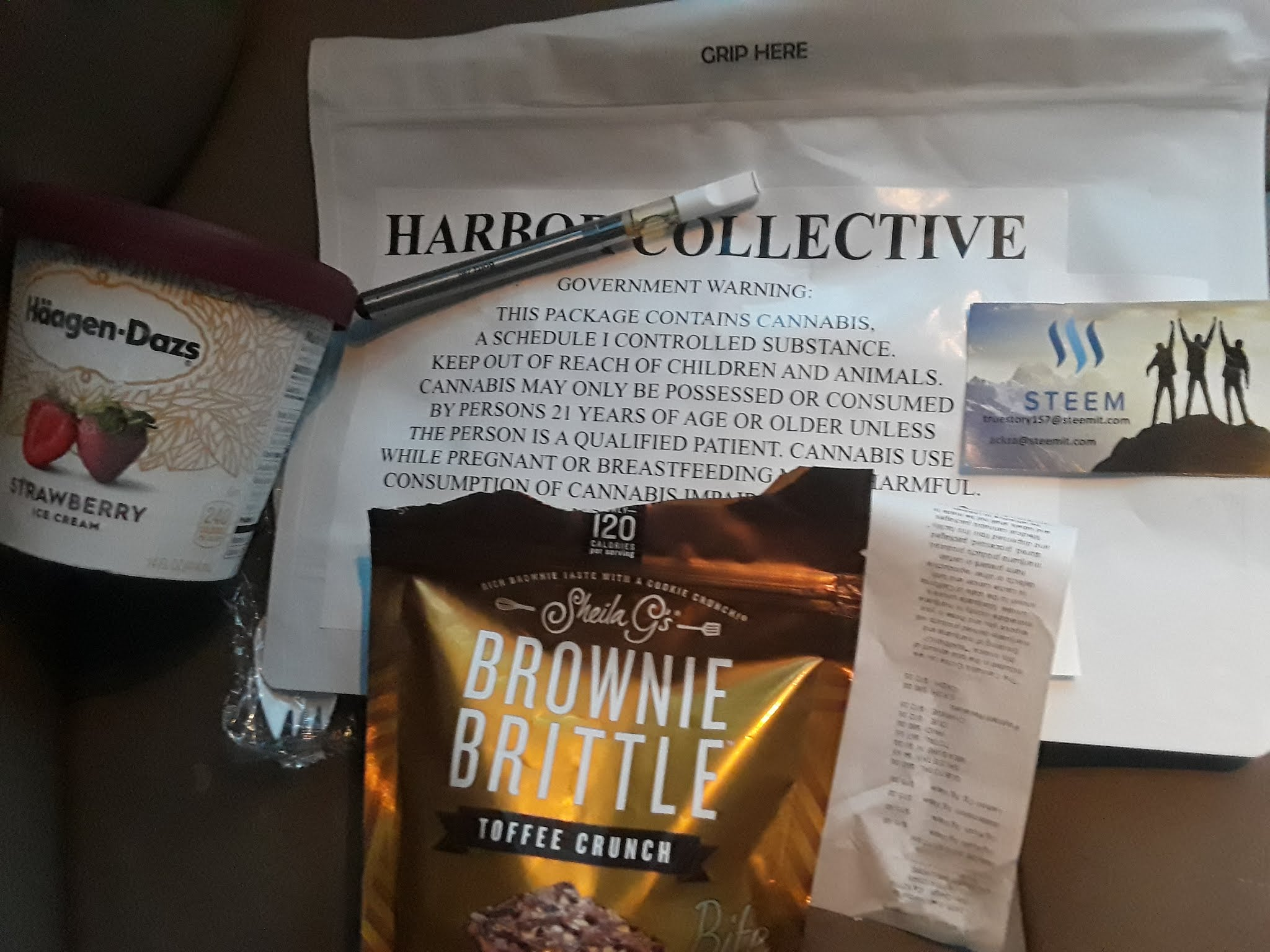 Here is a nice remix from @trailofwhales of me outside Harbor Collective San Diego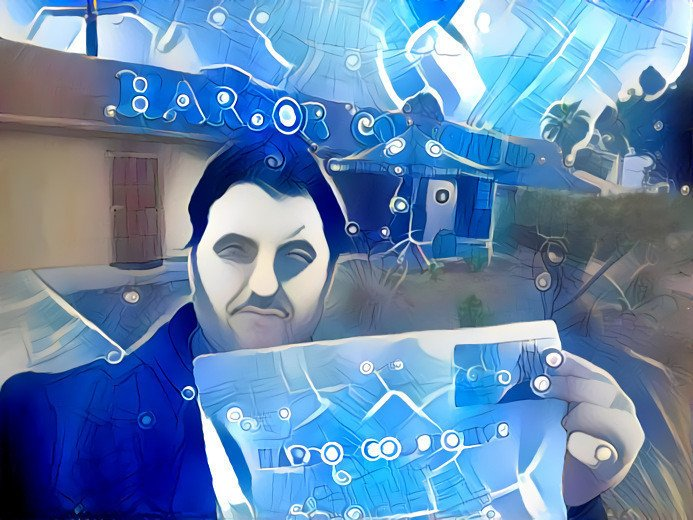 Oh and I also bought some Brownie Brittle cookies and Hagen Dazs Strawberry Icecream and here I got 4 cartridges, 2 OG Kush and 2 Lemon OG
I believe the Cannabis and Cryptocurrency markets are going to converge in the outside non darknet world. A little realized fact is that Cannabis is the #1 drug being bought and sold on the Darknet Markets which have always been using crypto so in reality crypto has been used to illegally purchase cannabis for many years! Now we can use cryptocurrency in Lega Cannabis Industry like steem with no history of use on darknets, and that is a big deal for people! Steem is clean and hasn't been tainted by the darknet markets!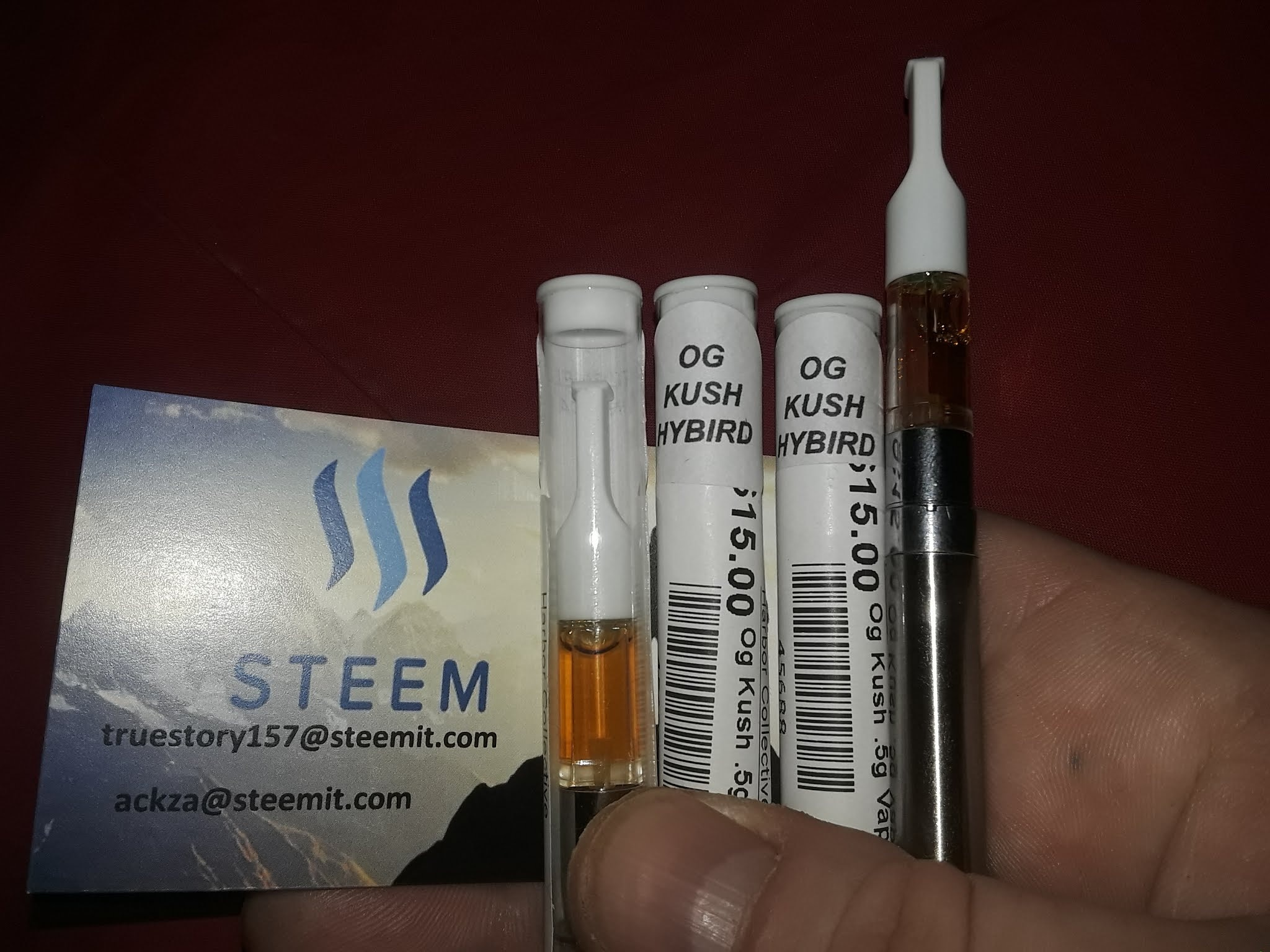 I am very happy with my cannabis cartridges and hope to get weedmaps to have steemconnect integration, Below is my composition in MSpaint explaining what we could have with weedmaps nd steemconnect. We could have SO many cool features if we just used steem to fund pro cannabis political campaigns and we could even help fund the legalkization of cannabis in more states where it still is not legal yet! Here in California we are blessed with sanity and we do not arrest poeople for a plant anymore. I feel bad for anyone living in areas where Cannabis is still illegal, because the tax money the legal cannbabis raises funds so much good so many schools are funded with the money for example, imagine what cannabis tax money can bring for poor areas of the world!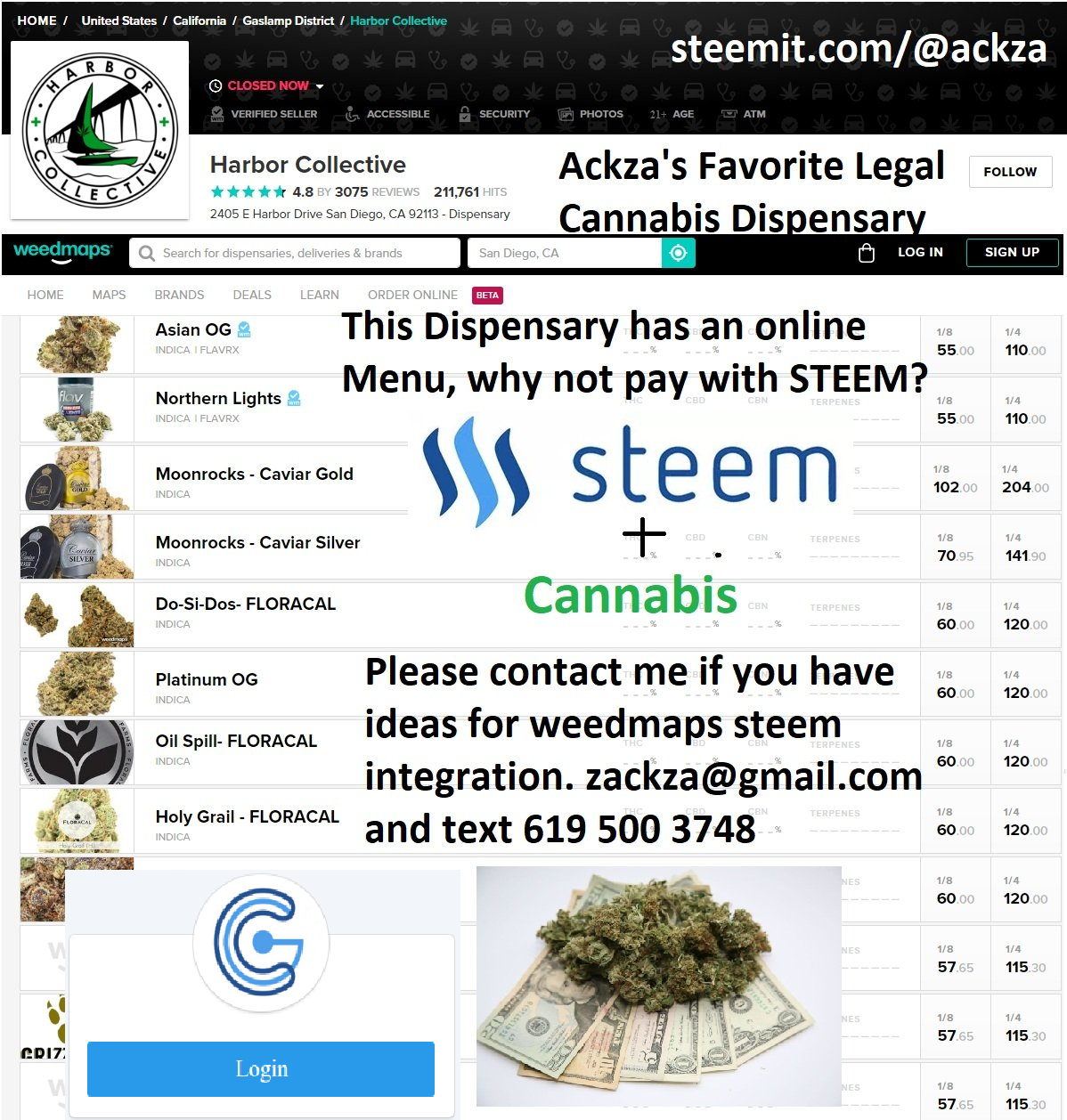 So yes I believe steemconnect can have weedmaps integration and this will allow us to really allow for cannabis dispensaries to accept Stem/SBD as their BACKBONE financial tool of CHOICE to send money BETWEEN suppliers, employees, customers, I mean Steem/SBD could become the monetary tool of CHOICE for dispensaries! Imagine if they had a special front end app that allowed people to make posts ABOUT their cannabis products from the dispensaries so they could earn Steem Dollars on their posts to buy MORE cannabis with AND promote the dispensary products on social media!