STEEM finally showing some signs of life over the past couple of months, although it has a very long way to go up.
Note the INDICATOR buy signals (green arrows). Even more accurate on lower time frames!
STEEM/BTC daily view...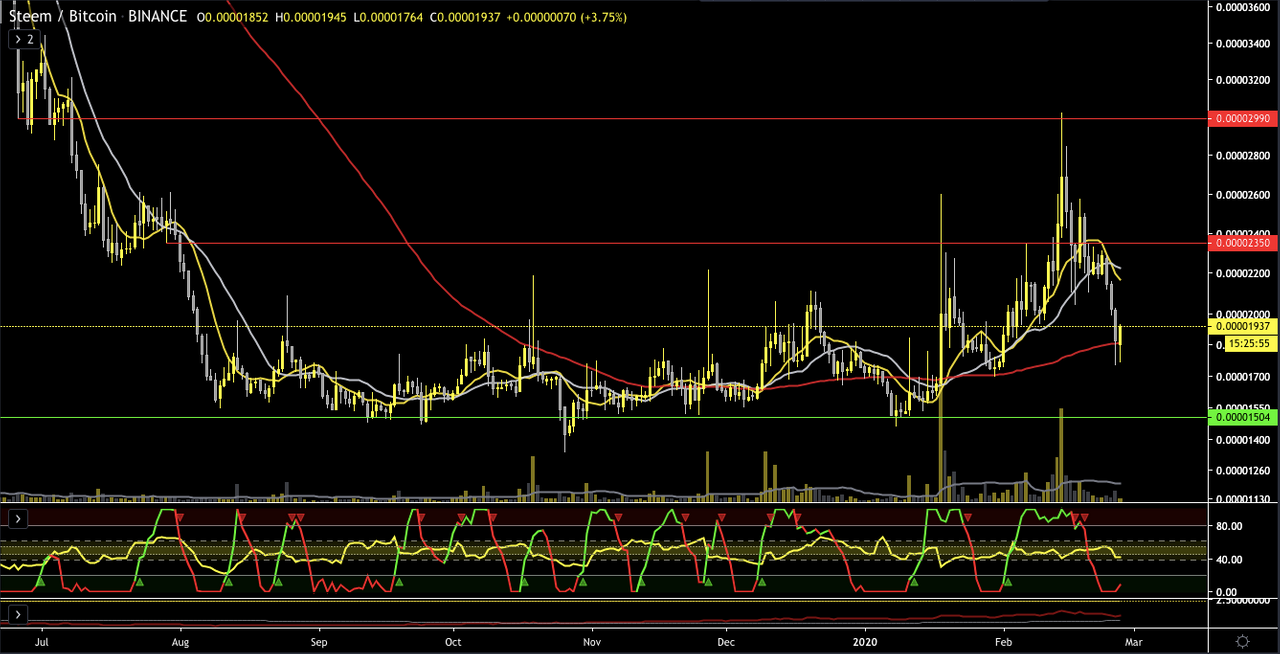 STEEM/BTC weekly view...for perspective!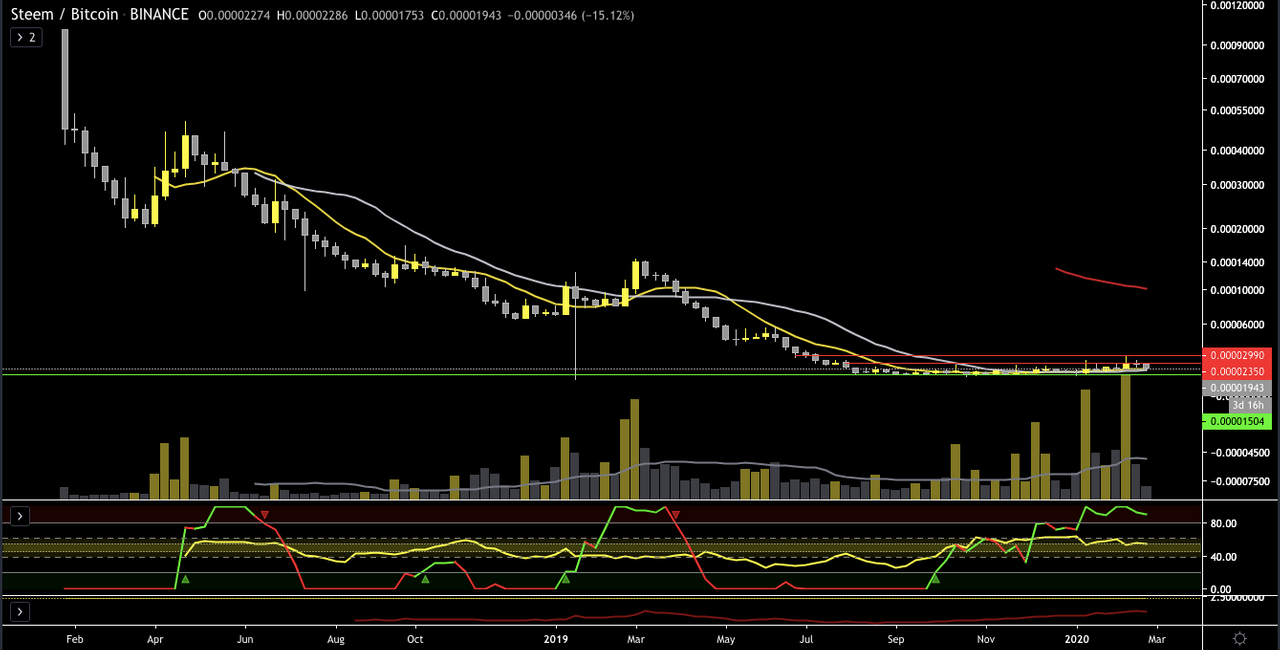 Stay tuned - will be spending more time on @Steemit over the next couple of years. Will be sharing charts, effectively executed trade setups, music and good vibes!