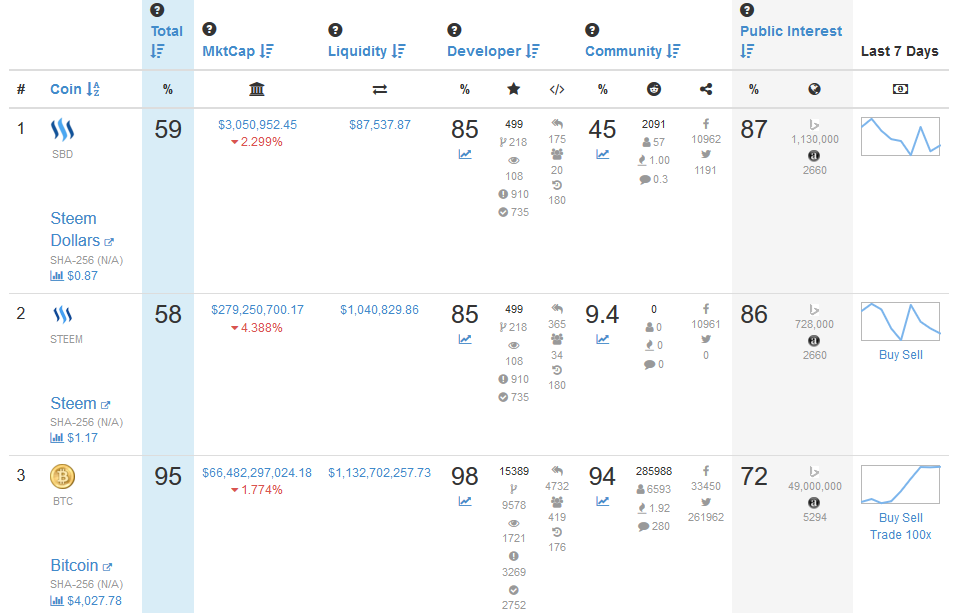 In fact SBD is ranked number 1, STEEM is ranked number 2 and BitCoin is now pushed into third place. And all thanks to my email to them suggesting they monitor the Alexa ranking for steemit.com rather than steem.io!
We should notice a further upwards change in STEEMs ranking for 'Community' over the next day or two as the twitter data corrects to point to the much more popular @steemit, rather than @steemchain, and STEEMs missing community data is updated to match SBD.
Has STEEM been undervalued due to rankings such as this looking at the wrong twitter and alexa data? Quite possibly. Here is hoping this gives the STEEM value a little boost...